Instagram has grown to be more than just a visual platform. It's now an engagement hub where businesses easily connect with customers through features such as Instagram stories.
Businesses that use it actively humanize their brands thus attracting more leads.
We asked entrepreneurs and business owners how they use Instagram for business and here's what they had to say;
#1- Humanize our brand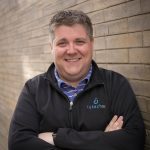 At RyTech, we use Instagram as a way to show the behind the scenes look at our company, showcase our company culture, and humanize our brand with our audience. With a high focus on brand building, Instagram and Insta Stories allow us to provide a glimpse of life at RyTech and our people to brand followers and influencers. We leverage polls within Insta Stories as a way to engage with our followers and get their feedback on the type of content they would like to see and who/what to feature next.
Thanks to Steve Ryan, RyTech, LLC!
---
#2- For conversations and appreciation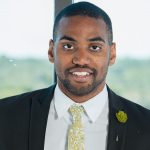 One of the strategies we use to grow our business is to have one on one conversations with our followers & customers on Instagram. The act of reaching out to customers on a first name basis to thank them for their support of your business has tremendous benefits. The main benefit we see is that it shows your appreciation for the customers and followers support (and who doesn't love to be appreciated?). When customers and followers feel appreciated, they will continue to engage with your posts, spread great word of mouth advertisement and even buy (or continue to buy from you). This method is labor intensive but it's highly recommended for businesses not only trying to grow their sales and followings but to *retain* repeat customers.
Thanks to Robert Remak, Art of The Gentleman!
---
#3- Feature our B2B customers

Instagram is great for leveraging the same piece of content in multiple ways. I feature our B2B customers in our feed to strengthen our business partnership and show off our product line. In the long run, this creates a profile full of not only great content, but authority figures basically endorsing our products the whole way through.
Thanks to Derrick Lawless, D. Lawless Hardware!
---
#4- Several ways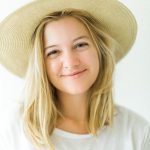 As the owner of a wedding photography company, using Instagram for business has tremendously impacted my sales and customer service. Approximately 30% of my clients find me on Instagram. Connecting with them on this platform allows us to develop a personal relationship before their wedding day. Because so many potential clients use Instagram daily, it's simple for me to connect with engaged people looking for a wedding photographer by regularly posting informative and entertaining content that gives the customer a look into my business and what it would look like if they hired me for their big day. By using hashtags they will search, it puts me right in their hands! Instagram stories has been another beneficial aspect of the platform. It allows me to showcase how I handle wedding days in real time. I've gained quite a few brides just from posting behind the scenes content. The real, unfiltered view into how I work quickly builds trust.
Thanks to Sarah Ellefson, Sarah Ellefson Photography!
---
#5- Reach out and share images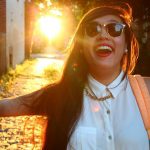 Instagram has been a blessing because it's allowed us to reach out to people that we wouldn't have necessarily been able to have the opportunity to meet. Through Instagram, we've been able to get Aimee Song of, Constance Wu, Doug The Pug, and many others, oil paintings! We even got to do a painting for the director of Crazy Rich Asians, commissioned by Harry Shum, Jr. Because our product is also an extremely visual one, Instagram gives us a platform to share these images and have a wide reach. Overall, it's been an extremely vital part of our growth and is one of the best business tools for any business, if applicable.
Thanks to Lynh Tran, Depicteur!
---
#6- Build my personal brand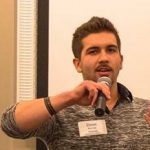 One way I'm using Instagram for business is building my personal brand as an entrepreneur. At the current stage, I'm publicly sharing the principles I am choosing to follow, in my life and business. Future plans include documenting my reach goals, such as writing for Forbes, publishing a Story-series on strategies I'm using to get attention, grow my account, discussing mistakes and lessons in my life and business endeavors so far, and eventually documenting the process of monetizing my own instagram (so others can learn to do the same.
Thanks to Devin Beverage, DevBev Co., Digital Marketing!
---
#7- Build strong connections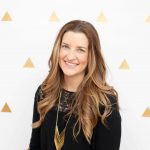 Of course, we use Instagram to try to promote and sell our products. For instance, we recently posted an image of a new pair of earrings and one of our customers saw them, immediately fell in love, and purchased them right away. Instagram's shoppable posts make that now even easier. However, for us, Instagram is more about building the brand and building a strong connection with our customers or potential customers. It's a long game. We use Instagram as a way to connect with our customers whether it be through the products, the stories behind the products (as they're all ethically made by marginalized artisans), or through motivational quotes, travel imagery, or other aesthetically pleasing images that connect with our target market. We look at the feed from a holistic perspective to ensure it represents the brand well, but we get a bit more casual and creative with Instagram Stories, as they disappear after 24h. People like seeing the not-so-polished behind the scenes that IG stories affords and it's a way for us to connect with customers on another level (through instant surveys, questions, etc.).
Thanks to Christine LeLacheur, Good Gifts!
---
#7- Promote the business
For one of my companies, a short term vacation rental business, Instagram accounts for hundreds of bookings every year, from travellers that discovered our profile on the social media platform. What we do is re-publishing the best photos of the location where we have our accommodation. We then like, comment, and engage with people who have previously tagged themselves in that place or with a related hashtag. It's great also to nurture past clients that we've served in the past.
Thanks to Angelo Sorbello, Astrogrowth!
---
#8- Build relationships with other professional organizers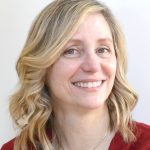 I use Instagram to connect with customers and build relationships. Relationships with my followers are important to me and my business. More recently I've been using Instagram to build relationships with other professional organizers. I've found these relationships provide me with support, expertise and an understanding ear from other professionals in my career field that aren't direct competitors in my geographic market. These professional supportive relationships have proven to be a happy surprise and have become invaluable.
Thanks to Susan Santoro, Organized 31!
---
#9- A number of ways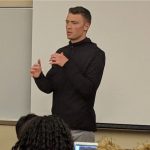 Instagram is the most powerful tool for reaching young people right now. The costs of running ads, if you know how to connect, can be very economical. Interestingly enough, we've also used Instagram to recruit hires as well. We have found people who were super passionate about our brand and we reached out to them. Instagram is an underrated tool for getting a better understanding of your customer, hiring young people, and driving new business.
Thanks to Kaben Clauson, TruePublic!
---
#10- Marketing benefit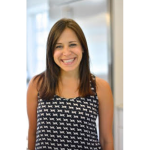 Instagram is a huge marketing benefit for the company. I receive a lot of excitement from potential and existing clients when we post before and after pictures. We receive a lot of feedback from "big reveals" when we post stories of clients seeing their newly organized space for the first time. It's a wonderful way to connect and also show clients my personality as well, so they can feel comfortable inviting me into their home. It's a great marketing tool for my industry. I am also connected with all the other organizers around the world. We all support each other and I have used other organizers as additions to my team on larger projects such as moves.
Thanks to Katy Winter, Katy's Organized Home, LLC!
---
#12-Share the look and feel of our brand
So we focus on financial planning and investment management for the families we work with. We have begun to use Instagram for the main purpose or sharing our ideas and connecting with others who share them. I think it is a great platform to educate people on what you believe in, and have people who share the same views find you. In our field, financial planning is often unknown to many people. It is an intangible service that many might struggle to understand what it is or even see the value in. Instagram will allow us to videos to share what It is we really do. People can see us in our videos and get to know us and our philosophies and more about what financial planning is. Our goal is to be as helpful as possible moving forward and give people the information they need to make good decisions for their financial future. So we think Instagram will be a fun tool to work with for our business.
Thanks to Peter Campbell, Wealth Analytics!
---
#13- Educate my clients
With my company, as a web design and online marketing company and also with a few other projects I run, it allows me to still educate my clients through infographics, motivational quotes, tips and trips for marketing, and still engage with them through the comments. I can look for users who may be interested in what I am posting through hashtags, which are crucial for Instagram success.
Thanks to Crystal Groves, Misfit Interactive, LLC!
---
#14- Gauge interest from a potential partner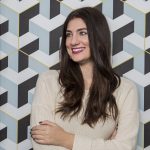 Chasing Paper does a lot of business over Instagram, with 25% of our success starting within the direct messaging feature. For me, Instagram's business value is in the community that I am able to create and interact with on a daily basis, whether they are fans of the brand or potential collaboration partners. I have found over the last few years that direct messages are a great way to gauge interest from a potential partner and start a conversation with someone I am interested in having a creative relationship with. From here, we are able to quickly take the conversation out of Instagram and discuss next steps.
Thanks to Elizabeth Rees, Chasing Paper!
---
#15- Showcase our lifestyle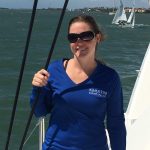 My husband and I offer sailing charters, so we are not only selling an experience, we're selling a lifestyle. We use Instagram to showcase our lifestyle to encourage followers to sail with us. Most of our posts displays fun-times on our 47-foot sailing catamaran, but we also include what we do behind the scenes for our guests. That includes posts when we're doing maintenance, cooking in the galley, cleaning the deck and cabins, and our time sailing through rough seas when re-positioning the boat for charters in a different region.
Thanks to Captain Mandy Rosello, Sailing Kuma Too!
---
#16- Establish a sense of trust among our followers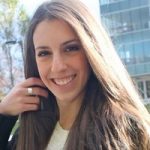 Instagram is a very visual platform and that's what makes it unique when comparing it to other mediums. I never thought there would be an audience of plumbing, HVAC techs or contractors on the platform but the more active we became, the more engagement we saw and it makes sense considering plumbing installs are visual themselves. As we continued to see growth, we started to implement more and more time into content creation. We use a lot of user-generated content on the platform with our #SupplyHouseShares and #SupplyHouseArt hashtags. This helps to create a sense of community by providing a space for contractors to comment on one another's work, or art as we like to call it. We post directly to our page three times a week as well as utilize stories and highlights. As we've grown, we've established a sense of trust among our followers which we hope leads to potential conversions in the future. But being able to put our name out there and promote our brand has proved to be very beneficial. Instagram is one of the major social media platforms in the game. If you're a business and you're not utilizing it, you're doing it wrong.
Thanks to Raquel Sosnovich, SupplyHouse.com!
---
How do you use Instagram for business? Tell us in the comments below. Don't forget to join our #IamCEO Community.