There are skills one has to adapt to be an effective and efficient CEO. Anyone can be a CEO. "It's within everyone's grasp to be a CEO," says Martha Stewart. The most common skills are decision-making, being the leader of the team, and communication. Some CEOs are born with these skills while others have to acquire them through consistent practice. As a CEO, you have to remind yourself it's not always about you and you should practice servant leadership.
We asked entrepreneurs what critical skills one must have to be a CEO and here are the awesome responses
#1- Three skills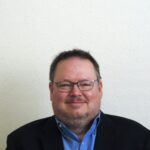 The amalgamation of visionary leadership, adept decision-making, and interpersonal skills sets a CEO apart. A CEO or any individual in a leadership role, should inspire trust, foster collaboration, and create an environment where employees feel comfortable challenging themselves and taking risks, even if they don't always work out. Moreover, adaptability is crucial, especially as the workforce continues to shift to more remote work. Ultimately, any leadership role demands a holistic approach where strategic planning meets human-focused leadership.
Thanks to Mitch Chailland, Online Optimism!
---
#2- Leading and delegating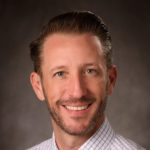 Leading and delegating are two important skills that go hand in hand for a CEO. Plenty of business owners run into trouble when they lack the ability to delegate work effectively. They end up with too much on their plate, which can lead to delays, errors, inefficiencies, and lower quality. Or they micromanage their staff and risk losing or underutilizing their talent. At the same time, as you delegate more work you need to keep everyone on the same page, motivated, and following the same set of values. Strong leadership skills are necessary to set the tone for a company's culture, inspire your team, and rally everyone around a common goal.
Thanks Thomas Samuels, Cardinal Expo!
---
#3- Confidence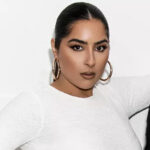 The most essential leadership skill for an entrepreneur is confidence. Confidence in yourself, in your business and in your team is imperative to operating a successful business. Your team members look up to you and will feed off the confidence you have in yourself. Your team will feed off the confidence you have in your business, and thus in the work that they are doing. Your team will feed off the confidence you instil in themselves, which will help them work at maximum motivation and morale.
Thanks to Shideh Kaviani, Naked Wardrobe!
---
#4- Problem solving skills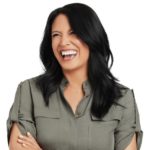 A CEO must have strong problem-solving skills to tackle any issues that may arise. Businesses will consistently face challenges as the company develops over time. Whether it's industry changes, employee retention or technology issues that are out of our control, it's important for CEOs to remain level-headed and determine a solution quickly and effectively. How a CEO responds to those challenges will determine a company's success.
Thanks to Stephanie Venn-Watson, Fatty15!
---
#5- Effective leadership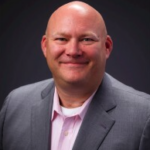 One essential skill needed to be a successful CEO is effective leadership. CEOs must inspire and guide their teams, set a clear vision, make strategic decisions, and lead by example. Strong leadership encompasses the ability to communicate a compelling vision, delegate tasks effectively, solve complex problems, and adapt to changing business environments. It also involves being empathetic, approachable, and able to motivate and align the organization toward common goals. Leadership is a cornerstone skill that underpins a CEO's ability to drive their company's success.
Thanks to Steven Light, Avenue B!
---
#6- Self-awareness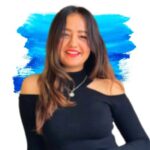 One often overlooked but crucial skill for a CEO is self-awareness. It's about understanding yourself – your strengths, weaknesses, what drives you, and how you handle your feelings. Being self-aware is a game-changer for CEOs because it helps in making better decisions. When you know your strengths and weaknesses, you can make choices that align with your values. It's important to know yourself and build strong connections with your team. Listening is a goldmine for understanding what's happening. Staying humble, learning from mistakes, and staying super passionate about your business are must-haves.
Thanks to Cheshtha Lakhchaura, Gleexa!
---
#7- Setting a positive example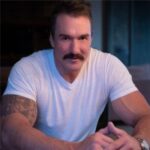 As an entrepreneur and business owner, I've learned that the ability to lead, inspire, and collaborate with a team is essential. CEOs must be visionaries, capable of not only creating a clear and inspiring vision for their company but also rallying their team around that vision. Leadership extends beyond decision-making; it's about setting a positive example, fostering a culture of innovation, and continuously striving for growth. So, for aspiring CEOs, honing your leadership abilities should be a top priority on your journey to success.
Thanks to Loren Howard, Prime Plus Mortgages!
---
#8- Collaboration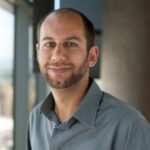 CEO's must remain open to the idea of collaboration. While the initial dream could be to work entirely for yourself, call all the shots, and not share any of the profits, the truth is that you will probably need some help. Even if it's just a little bit of outsourcing, you eventually need to accept that you cannot always do everything alone. Be grateful to those who are willing to help and understand that team efforts can often expedite the progress of a business.
Thanks to Dr. Miles Beckett, Flossy!
---
#9- Building an outstanding team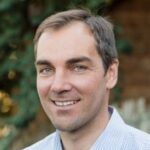 Building an outstanding team is your ticket to success, and leaders who can both attract and keep top talent are like the magic wand of productivity. To unleash their full potential, you've got to create a team that's all in—one that's deeply committed to your organization's growth. And it's not just about wooing highly qualified candidates with perks like signing bonuses and competitive salaries. To keep those star players in your corner, you've got to build an environment where they're encouraged to shine their brightest because they believe wholeheartedly in your mission.
Thanks to Seth Besse, Undivided!
---
#10- Leadership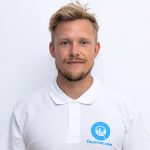 Being a CEO is not just about being the boss. It's about leadership. The skills which I've developed as a solopreneur, have led me to becoming the CEO of a multi-million-dollar global business with only a team of 70 remote members in less than a decade. Soft skills such as communication, empathy and having a vision which your team believe in are essential for talent retention and loyalty. Then there are other skills such as effective delegation and team building, financial acumen, strategic thinking, and storytelling which will not only impact your leadership but also your bottom line.
Thanks to Johannes Larsson, Financer.com!
---
#11- Adaptability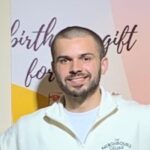 As the co-founder and CEO of The Neighbours Cellar, a business that specializes in personalized wine gift boxes, I've found that adaptability, people management, and a keen eye for detail are essential skills for the role. Adaptability allows you to respond to market changes and customer demands effectively, especially in an industry as dynamic as e-commerce. People management is crucial, not just for leading your team but also for understanding customer needs and maintaining relationships with suppliers.
Thanks to James Emery, The Neighbours Cellar!
---
#12- Emotional intelligence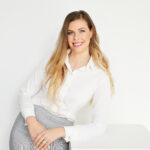 At the core, a CEO must possess visionary leadership, adaptability and innovation. Strong decision-making skills, underpinned by analytical thinking and a keen understanding of the industry landscape, are crucial. Emotional intelligence is paramount, facilitating effective communication, team motivation, and conflict resolution. A deep understanding of financial management to ensure the company's fiscal health and sustainability. Adaptability and a commitment to lifelong learning are indispensable, enriched by self-reflection and leading with vulnerability.A successful CEO also recognises the importance of taking calculated risks.
Thanks to Hacia Atherton, Empowered Women in Trades!
---
#13- Critical thinking and being influential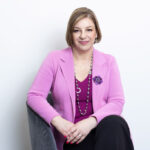 Critical thinking – you don't always have the luxury of time so being able to quickly assess a situation and decide on a course of action is critical. Whether it is a crisis or a pandemic, you need to be able to decide on what is right for your employees and your organisation at any given time. Understanding the people you are trying to influence is key and will determine how you go about this. If a key stakeholder needs time to process important information, you might do this more slowly and deliberately than you would with someone who is quick to make decisions and embraces change.
Thanks to Sue Karzis, State Schools' Relief!
---
#14- Make yourself tech-savvy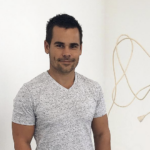 All of the shopswhether plumbers, contractors, hair salons, auto repair, need a strong online presence, so you have two options as a CEO: either hire an agency or do it in-house. Whichever you choose, however,You need to make yourself relatively tech-savvy. How else are you going to understand why you need to, say, spend money on the blog so you could rank for keywords? It all sounds so abstract! In itself, it won't bring you any tangible results today. But if you choose to disregard it today, you'll be giving up on customers that may come tomorrow.
Thanks to Brad Gall, BG Electrical & Air Con!
---
#15- Ability to dissect a problem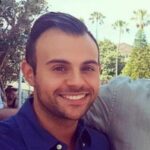 In my experience as a Managing Director at Manchester Factory, problem-solving is an indispensable skill for any leader. The landscape of business is constantly evolving with unpredictable challenges, whether it's navigating through market fluctuations, adapting to consumer behavior, or leading a team through organisational changes. The ability to dissect a problem into its core elements, assess potential solutions, and execute an action plan not only helps in overcoming the immediate issue but also instills confidence among your team and stakeholders.
Thanks to Dimitri Neocleous, Manchester Factory!
---
#16- S
trategic foresight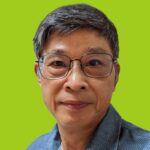 At the core, a CEO must possess strategic foresight to guide the company's direction, ensuring its growth and sustainability. This vision, however, is futile without decisive action. Equally important is emotional intelligence; a CEO needs to connect, inspire, and motivate diverse teams, understanding their needs and concerns. During my journey with ShipSage, I've realized that resilience is another key trait. The path is fraught with challenges, and the ability to adapt, persevere, and learn from setbacks is what differentiates a good leader from a  great one.
Thanks to a Ben Pu, Ship Sage!
---
#17- Adaptability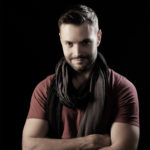 The ability to be adaptable is a key skill for being an effective CEO. This is a messy, complex world and that's possibly more true in the world of business! While you can always plan to mitigate risks and challenges, you never truly know what is around the corner. When unforeseen obstacles do arise, you are personally responsible for navigating the company, and your people, to an alternative route to success.
Thanks to Ryan Stone, Lambda Films!
---
#18- Effective communication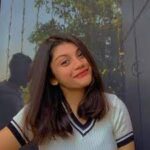 Adaptability tops the list in our fast-paced world, as CEOs must navigate constant change. Effective communication is crucial for conveying vision and motivating teams. Financial acumen is vital for making informed decisions, and negotiation skills can be game-changing in deals and partnerships. Emotional intelligence fosters strong relationships, while resilience helps weather setbacks. Unconventional skills like creativity and empathy can set exceptional CEOs apart, driving innovation and fostering a positive workplace culture.
Thanks to Cyble Rizwan, Social Sharings!
---
#19- Observation and learning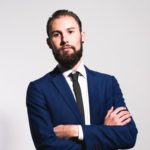 Individuals grow leaps and bounds, from being average managers to exceptionally well performers in a matter of months. This is often down to the concept of observational learning. This refers to the act of learning something by watching others execute certain tasks and exhibit behaviors. Trainee officers who are potential managers can do so by observing those directly above them in the organizational hierarchy prior to being promoted to replace them in that position, and existing managers can also learn from how their supervisors go about their business.
Thanks to Percy Grunwald, Hosting Data!
---
#20- Flexibility and adaptability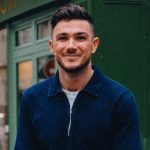 Flexibility and adaptability are essential. The business environment is constantly changing, and the capacity to adjust to difficulties and setbacks is critical. Finally, effective leadership is necessary to build and motivate the team. While these abilities are essential, it is also important to understand that becoming a Chief Executive Officer (CEO) differs for everyone. Continuous learning, seeking guidance, and remaining humble is equally important as any other skill set. With dedication and a desire to progress, one can aspire to become an influential CEO in any sector.
Thanks to James Smith, Travel-Lingual!
---
#21- Resilience to overcome challenges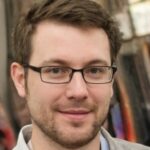 Becoming a CEO requires a unique blend of skills that encompass vision, adaptability, and leadership. It's the ability to see beyond the horizon, navigate through uncertainty, and inspire others to achieve greatness. A CEO must possess strategic thinking, effective decision-making, and the resilience to overcome challenges. But above all, it's the commitment to integrity, empathy, and continuous growth that sets exceptional CEOs apart, shaping not only their own success but also the future of their organizations.
Thanks to Kami Turky, Solar Energy Hackers!
---
#22- Emotional intelligence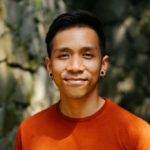 I believe Emotional intelligence is an essential skill for a CEO. As an entrepreneur myself, it's not just about recognizing my own emotions but truly tuning into the feelings of those around me. Understanding and managing emotions has profoundly shaped my interactions and decisions. It's more than just a skill; it offers a unique perspective through which every challenge and opportunity in business can be viewed. By building genuine emotional connections, I've been able to cultivate a team that's resilient, understanding, and deeply committed to our shared vision.
Thanks to Bayu Prihandito, Life Architekture!
---
#23- Agility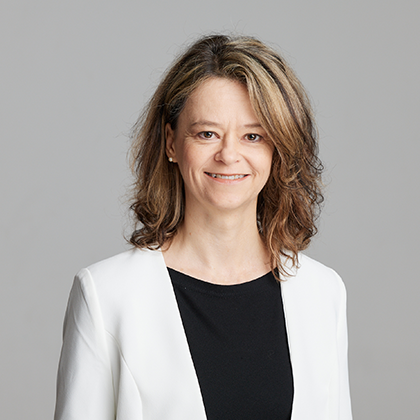 Today's CEO needs to be agile. The role requires a person who embraces challenges and change and who is genuinely curious about people, the world and the complex business environment. It requires you to be an entrepreneur, a strategist, an analyser and an innovator. Failures will happen, you need to be able to acknowledge and learn from them. Authenticity is required when communicating internally and externally. Flexibility and inclusiveness is needed to succeed. You need to be able to lead by example and inspire others to be greater than they believed possible.
Thanks to Karen Hickling, Earbus Foundation!
---
#24- Should be a guiding light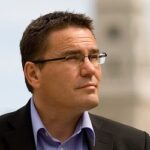 Being a CEO requires a unique set of skills and qualities that go beyond any specific industry, with having a clear and inspiring vision for the company's future being one such quality – it's the guiding light for the entire organisation, motivating both employees and stakeholders. I worked with a startup where the CEO's visionary leadership was instrumental in taking the company from a small, local operation to a regional player. His vision inspired the team to innovate and expand into new markets.
Thanks to Leslie Gilmour, BeFound SEO!
---
#25- Team management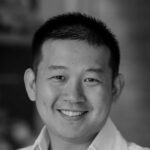 Among many, team management is undeniably at the top of the list as one of the most pivotal skills a CEO must have. They understand that achieving success as a lone fighter is nearly impossible. To drive the company forward and achieve success, the role of dedicated teams is crucial in executing strategies. A CEO must have the capacity to gather, nurture, and lead a team that embraces a company's vision, values, and commitment. That's when their team management skill comes into play as they build strategies to turn potential individuals into remarkable company achievements.
Thanks to Andre Oentoro, Breadnbeyond!
---
#26- Skill of empowerment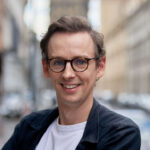 A CEO who with a perfected skill of empowerment that emerges from a culture of authenticity. When they're in an environment that values them for who they are, it becomes a catalyst for them to unlock their full potential, embrace autonomy, and contribute to the company's success. In a creative setting, for instance, this can mean inviting diverse ideas, applauding innovative approaches, believing in team members' skills, and pushing employees to bring their authentic selves to the table.
Thanks to Harry Morton, Lower Street!
---
#27- Ability to inspire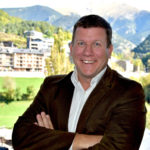 Two things allow a CEO to harness this skill: leading by example and creating a compelling narrative that aligns everyone with a common goal and a larger purpose. When you inspire your workforce by regularly highlighting your vision and what you stand for and practicing what you preach, most things fall into place. Employees naturally feel more dedicated and loyal to the company, resulting in higher productivity and a more vibrant corporate culture. So, to be a more successful CEO, harness the ability to inspire.
Thanks to Peter Lucas, Relocate To Andorra!
---
#28- Challenge some conventional wisdom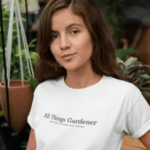 To truly excel as a CEO, it's time to challenge some conventional wisdom. While leadership, strategic thinking, and communication are important, what truly sets great CEOs apart is their ability to embrace failure. Yes, you heard that right – failure. It's in those setbacks that we find the most valuable lessons, the resilience to navigate turbulent waters, and the innovation that propels companies forward. So, whether you're nurturing a garden or a business, remember that the path to success often winds through the terrain of failure.
Thanks to Grace Backer, All Things Gardener!
---
#29- Ability to pivot strategies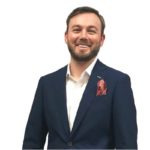 Being a CEO in the dynamic world of digital marketing demands a unique blend of skills. Adaptability tops the list. The ability to pivot strategies in response to market shifts is paramount. Strong decision-making, grounded in industry knowledge, is vital. Leadership, effective communication, and maintaining a clear vision are also critical. Yet, never underestimate the power of resilience; setbacks are part of the journey. These skills, when honed, can chart a successful course in any industry.
Thanks to Cody Jensen, Searchbloom!
---
#30- Finding delicate balance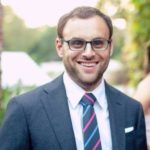 As a CEO, finding that delicate balance is key. You've got to dream big and chart the course for your company's future, while staying grounded and connected with the folks doing the day-to-day work. Effective communication, both speaking and listening, is the cornerstone. Flexibility is a must, and keeping the innovation flame alive adds that extra spark. When it's time to make those tough decisions, it's a bit like mixing cold, hard data analysis with a sprinkle of gut instincts. But, most importantly, it's about inspiring and guiding your team by setting an example.
Thanks to Jordan Adair, Shirt Max!
---
What essential skills do you need to be a CEO? Tell us in the comments below. Don't forget to join our #IamCEO Community.