Public relations (PR) is simply getting people to talk about your business with the aim of raising positive awareness about your business.  Businesses that use PR attest to the fact it helps build relationships with customers and has long-term gains in building the credibility of a business. There's more that goes into it and may require considerable resources just like marketing.
We asked entrepreneurs and business owners how they use public relations for their business and here are the insightful responses.
#1- To spread our mission through campaigns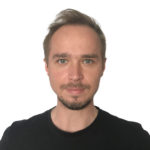 PR helps customers to identify with our brand. How do customers make decisions? It changed. Nowadays, they have a wide range of products to buy. When they decide on a particular product, they consider not only price and quality, but also which business they want to support. Customers want to support companies that share the same value. Therefore, by spreading our mission through PR campaigns, we provide customers with reasons to identify with our brand and support it.
Thanks Tomek Młodzki, PhotoAiD!
---
#2- For brand awareness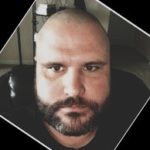 For my business, the benefit of public relations is that being included in a story is significantly higher and more credible than that of a paid advertisement, as it is perceived as more objective, almost like an endorsement. To my mind, public relations is the single most cost-effective way for a brand to increase its awareness, visibility, and credibility. The smaller the budget, the more critical it is to do public relations, because advertising is all about reach, frequency, and volume; if you cannot advertise frequently, you will not be noticed or remembered, and your money will be wasted.
Thanks to Jeremy Luebke, We Love Land!
---
#3- To build credibility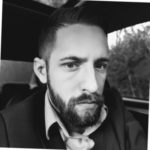 PR aided in the development of my company into what it is now. It helped to develop my personal brand as a small company expert, not only in my industry but across the board, attracting local and national media coverage. You don't have to be a multibillion-dollar corporation to get the media's attention. What you need is a qualified public relations firm or publicist who can provide a well-crafted story. I was able to grow my brand and raise essential industry awareness by obtaining frequent media attention.
Thanks to Daniel Foley, Emma Sleep!
---
#4- Using social media platforms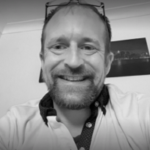 Using social media sites like Facebook, Twitter, and LinkedIn to market my business is one of the most effective ways I use public relations to promote my business. These networks allow you to communicate directly with present and potential customers. It's critical for me to maintain a dialogue with my followers by producing fascinating content on a regular basis. Social media helps my company establish credibility, improve its reputation, and raise brand awareness, which help it achieve a competitive advantage.
Thanks to Jay Soni, Yorkshire Fabric Shop!
---
#5- By obtaining media coverage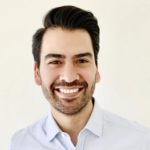 PR enabled the growth of my company into what it is now. It helped to develop my personal brand as a small company expert, not only in my field but across the board, garnering local and national media exposure. You don't have to be a multibillion-dollar corporation to get the media's attention. What you need is a skilled public relations firm or publicist who can offer a well-crafted story while also giving the press a cause to talk to you as an authority figure. I was able to grow my brand and raise essential industry awareness by obtaining regular media coverage.
Thanks to Ricardo Pina, The Modest Wallet!
---
#6- To generate future potential leads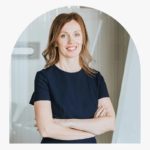 We employ public relations in an unusual manner. In other words, rather than using it for exposure to attract an audience's attention, we use it to generate future potential leads. As a result of our appearance on 'x large media outlet on television,' our brand has gained in reputation. We utilize Public Relations for this purpose since we don't want to come across as pushy or sales during the real exposure. So far, it's helped us increase the amount we can charge clients.
Thanks to Josephine Li, Cicinia!
---
#7- To establish credibility through honesty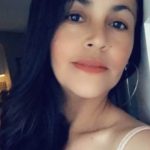 All businesses want to be perceived as authentic and reliable. This is the reason why many of us invest in public relations. We want to establish a relationship of trust with our customers. One of the integral parts of our PR strategy is always being honest when it comes to company information. We don't take liberties with the truth while revealing company information. While we want to create a strong narrative when it comes to our brand's story, authenticity remains the most important factor.
Thanks to Elice Max, EMU Coupon!
---
#8- Organically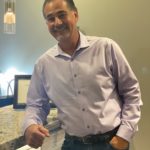 For me, the best PR is organic. Not only do I enjoy writing, I like to educate consumers and help authors spread the word to the masses. I had a national writer tell me that her editors frown against commentary from sources who are all over the media. That seems very short-sided and archaic. Like you, I have ongoing relationships with local and national reporters. I value the relationships I have built by providing fair and balanced commentary that's not meant to pitch our company. My goal is to expand the footprint for outlets, sources, authors, etc. for the benefit of consumers.
Thanks to Gregg Cantor, Murray Lampert Design, Build, Remodel!
---
#9- To extend our brand reach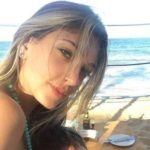 When we use public relations, we disseminate our brand authority to a wider audience than when we don't. After all, one of the most important characteristics of a successful business is the capacity to project a positive public image. We may easily accomplish this by using social media, the press, our website, and other channels to efficiently perform public relations techniques.
Thanks to Lily Wili, Ever Wallpaper!
---
#10- Through award programs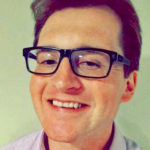 In my perspective, businesses use public relations to their advantage. The typical PR strategy is award programs. Both established award programs that are run by trade organizations and the press and new award programs that target specific client groups are available. Employees and customers can be publicly commended for their hard work through awards. Organizations can also use them to find interesting case studies and public statements about how their products and services are benefiting customers.
Thanks to Robert Zeglinski, Breaking Muscle!
---
#11- By seeking recognition in media outlets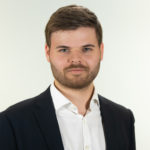 I believe that one of the most effective public relations strategies for small business owners is to seek recognition in media outlets that are unaffiliated with your business. While traditional advertisements are effective, they garner less trust than earned media, which refers to promotion by sources with no vested interest in your business's success. While traditional media outlets such as print and television news are under attack from digital competitors, they continue to provide a level of credibility and rigors that their all-digital counterparts cannot match.
Thanks to Martin Lassen, GrammarHow!
---
#12- For building backlinks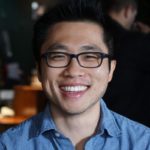 We use public relations as a means of *building backlinks. *Reaching out to publications and journalists allows us to gain earned media, which is essential to improving the SEO prowess of our website. That leads to more people finding us through Google searches and better overall results in our marketing. Public relations is all about establishing trust and building relationships with gatekeepers in the media. It takes time to win results,
but once you do, you'll see the power of improvement for your business.
Thanks to Yang Zhang, Plasmic!
---
#13- Incorporating humor and working with micro-influencers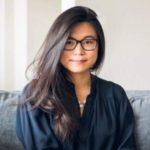 I love the fact that working with influencers has allowed us to build deep-rooted connections and trust with our customers for our brand. The beauty of working with micro-influencers from the same niche as our products is that we get to interact with individuals who are already quite familiar with wellness products and so it gives us great exposure. On either hand, we keep the tone of our PR light, fresh and funny. If nothing else, it puts a smile on our target audience's faces.
Thanks to Alice Li, First Day!
---
#14- To build a relationship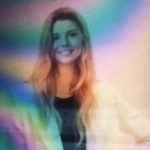 I use public relations to build relationships. For me, relationships are vital if you want to grow a company. In one way or another, you'll need help from people, and if you do not foster good relationships with them, it will be challenging to seek assistance. Also, relationships help build a brand's credibility, which will make it more reputable; thus, people will start believing in it and supporting it, resulting in increased profitability.
Thanks to Anna Lan, UBackdrop!
---
#15- To humanize my business with insightful comments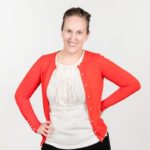 I use public relations to offer insightful quotes in press releases to humanize my business. The quality press release quotes not only inform but also add a valuable human element. Furthermore, this insight is significant enough that it's not information that you could simply say in your content. I like to offer quotes that are intriguing, sincere, and thought-provoking. Insightful quotes in press releases introduce personal and emotional angles, which help humanize my business.
Thanks to Datha Santomieri, Steadily!
---
#16- To establish a long-lasting relationship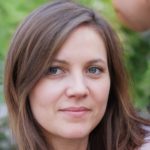 We use public relations to establish long-lasting relationships and generate goodwill to the general public as it essentially is all about building trust and delivering value. Having our brand's name, products, or messages communicated to target audiences through well-known and respected media titles helps to boost our business's credibility. The more positive things our target audience hears about our brand, the more likely they will become customers or clients, which ultimately takes our business to the next level.
Thanks to Stella Scott, EasyPaydayLoan!
---
#17- By getting quality links from reputable websites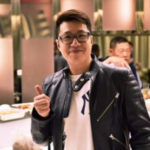 It is difficult to rank for competitive keywords and stand out from the competition without high authority links. When a reputable website mentions your brand and publishes an editorial link without any charges, it builds trust and brand credibility and boosts SEO. Using Public Relations, we can get quality backlinks from the high authority website, which supports our SEO strategy. Getting links from third-party sites is more influential as potential customers look for unbiased non-branded information.
Thanks to Ricky Lui, Yoyipet!
---
#18- To provide two-way communication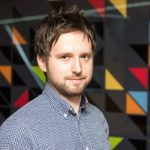 The main focus of our public relations strategy is to provide two-way communication with the customers. For every customer complaint, 26 unhappy clients choose to remain silent. We aim to find blind spots that contribute to churn rates using our PR campaigns. We use social media talks to establish a two-way communication where users are encouraged to give their feedback publicly. That way, many users open up about their experiences and provide a critical view of our services and suggest improvements.
Thanks to Charles Cridland, YourParkingSpace!
---
#19- By engaging with customers and stakeholders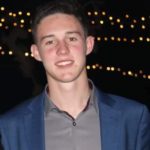 We use public relations to help boost our online presence and improve our reputation. By engaging with customers and stakeholders through social media, blogs, and other online platforms, we are able to build trust with our target audience and establish ourselves as experts in our field. Additionally, public relations allows us to share news about our business activities. Ultimately, using public relations for our business helps us to create a positive buzz around our company and products.
Thanks to Michael Kim, Evcharger Reviews!
---
#20- For service extension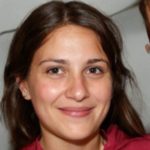 Public relations have different usages and benefits for every business marketing and promotions. As with this, we all have distinct approaches to where this factor should place with the application. As a founder, our company uses PR for service extension. PR increases our presence, which means people will recognize our brand for a possible partnership and product interest. Also, because of the PR opportunities, we can gain enough resources to launch new products that will set us aside from various competitors within the market.
Thanks to April Maccario, Ask April!
---
#21- To create a positive image and communicate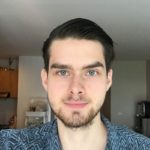 Public relations, or PR, is the practice of managing the spread of information between an organization and the public. I use it for my Web scraping business in a few ways. First, PR can help create a positive image for the business, which can make it easier to attract customers and partners. Additionally, PR can be used to communicate with customers and partners about the scraping business, sharing updates on new features or partnerships, for example
Thanks to Vlad Mishkin, Web Scraping!
---
#22- To reach new audiences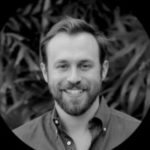 We use PR to reach new audiences. PR professionals tailor your message to different crowds, often attracting customers who didn't know they were looking for your product. For example, some of our customers may not have known that plant-milk concentrates could be a solution for their businesses or a viable option for their diets. However, because of their interest in sustainability and cost-efficiency, PR efforts connected them to our brand.
Thanks to Hector Gutierrez, JOI!
---
#23- To stamp authority and build trust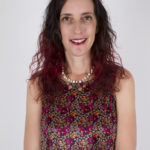 I Use PR to stamp authority and build trust around my brand. PR Gives a voice to my brand that other mediums don't. For me, PR is to bring me closer to the community that shares my vision. Those who want to build a greener future not only for them but with generations to come. Why PR rocks for me is because my message is precise and targeted. I get to directly choose who I want to talk to and where I can find them. With that, I end up building a community that speaks the same voice as my brand.
Thanks to Irete Hamdani, askBelynda!
---
#24- For increasing online presence using digital PR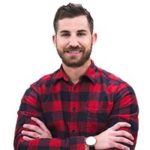 Putting an increased focus on digital PR is one of the most effective ways to increase the online presence of a business. As a part of my digital PR initiatives, I have built a network with bloggers, influencers, and journalists. I send online press releases to them with a view to gain highly engaging backlinks as well as social media mentions. The main goal
of Digital PR activities is to get better online publicity and earn good and honest customer reviews. I believe Digital PR is just as important as Tech SEO.
Thanks to Philip Pasma, Philip Pasma!
---
#25- To write content for a website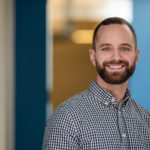 PR involves communicating with your market to raise awareness of your business, build and manage your business's reputation and cultivate relationships with consumers. While marketing focuses on promoting actual products and services, public relations focuses on promoting awareness, attitudes, and behavior change. What I mainly do is write content for the web (internal and external websites). Handling the social media
presence of the brand and responding to public reviews on social media websites.
Thanks to Jeremy Stiehl, Safetytalkideas!
---
#26- To earn the trust and create a buzz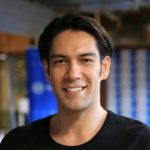 I use PR relations as a marketing tool to earn the trust of my prospective clients and create a buzz for my business. With media connections and partnerships, I'm able to control the news and updates that my audience can see across media websites and social media platforms. You can create a buzz using public relations for your business. With interesting, accurate, and informative PR content and strategy, you can position your products and services in the front seat of a highly respected PR platform.
Thanks to Tim Hill, Social Status!
---
#27- To educate consumers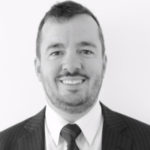 I believe that the public needs guidance in sorting myths from facts. That is why our website contains articles written by experts on subjects like cannabinoids and CBD guides, to discuss topics that concern the public interest. Our company is able to reach out to scientists and professionals shedding light on the latest innovations in order to help consumers make informed choices. We are able to answer questions directly and collect feedback, helping our audience, and improving our services.
Thanks to Robin Roy, Formula Swiss!
---
28- To establish thought leadership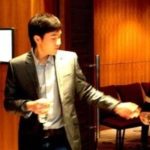 I use PR to establish thought leadership. One of the best ways to grow a business is by becoming a thought leader in your industry, and PR is a very effective way to do that. PR allows you to reach a wider audience and get featured in bigger publications, both of which establish authority. The more times potential clients see your name or your company's name in the media, the more trust they'll begin to have. With both authority and trust established, you're in a good position to boost business growth.
Thanks to Colin Toh, Headphonesty!
---
How do you use public relations for business? Tell us in the comments below. Don't forget to join our #IamCEO Community.