Instagram has grown to be more than just a visual platform. It's now an engagement hub where businesses easily connect with customers through features such as Instagram stories.
Businesses that use it actively humanize their brands thus attracting more leads.
We asked entrepreneurs and business owners how they use Instagram for business and here's what they had to say;
#1- We get people to think about minding their brain health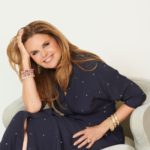 We use Instagram to empower everyone to form and maintain brain-healthy habits, helping our minds stay sharp for more extended periods of time as we age. We're creating a conversation about brain health, from tips on the brain-fueling foods we all should incorporate into our diets to the questions every woman should ask her doctor about brain health. But we also strive to make learning fun by posting visual brain teasers. They also encourage logical thinking and hone problem-solving skills.
Thanks to Maria Shriver, Mosh!
---
#2- To cultivate a supportive online community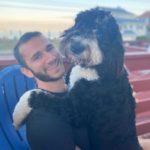 We are grateful to have cultivated an online community through Instagram that acts as a third-party review platform and helps us promote our products. Our Friends of Finn have provided product feedback, referrals, online reviews, and product spotlights to help support our business. These reviews help lend credibility to our product effectiveness and ethos. It has made a real difference to have the backing of a community behind us. From conversions to leads, to improving our product design, their support helped take our business to the next level.
Thanks to James Shathoub, Finn!
---
#3- For attracting and engaging potential clients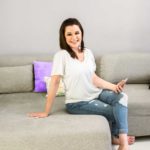 Instagram is the medium I use for attracting and engaging potential clients, building and nurturing those relationships daily, and learning more about my ideal clients and exactly what they're experiencing – both the good and the bad. By responding to comments and engaging in DMs, I learn more about their exact pain points so I can create content and offers to help solve their problems. They also learn more about me, which builds trust and helps them on the journey to becoming a raving fan and buyer.
Thanks to Michelle Fernandez, Michelle Fernandez Media!
---
#4- Mixing a little nostalgia into our feed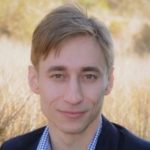 While we like to keep our community members up to date on the latest happenings, we also invoke a bit of advertising nostalgia into our Instagram feed. Nostalgia tends to energize people into connecting with others. And whether it's posting a photo of an old-school billboard or a 1960s Chevy advertisement of their 1967 Camaro, reminding people of things from their younger years provokes an emotional response. It connects our brand with positive concepts/ideas from the past by tapping into fond memories.
Thanks to Chris Gadek, AdQuick!
---
#5- To share images and stories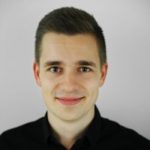 I use Instagram for business by sharing images and stories that showcase my products or services. I also use hashtags to reach a wider audience, and I often partner with influencers who can help to promote my brand. I believe that Instagram is a great way to connect with potential customers, and I believe that it offers a unique opportunity to tell my brand's story. By sharing high-quality images and thoughtful captions, I can give my followers a glimpse into my world and see why my products or services are worth.
Thanks to Max Benz, BankingGeek!
---
#6- To share healthy eating tips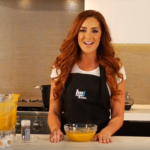 As a gourmet subscription service based in Louisiana, Clean Creations uses Instagram to cultivate a brand identity. Our business model is all about making clean eating as delicious and convenient as possible, and one of the ways we do this is by sharing healthy eating tips for people on the go. From young professionals to busy parents, our Instagram followers love our healthy recipes and inspirational messages inspiring them to eat well for a balanced life.
Thanks to Barbara Bolotte, Clean Creations!
---
#7- To share our insights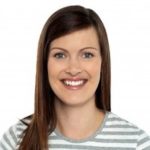 As a COO of the fast growing Mediumchat group, I'm responsible for all operations including marketing. My team and I use Instagram along with other social platforms to reach our readers. We use Instagram to share our insights with our clients, to offer them support, and let them know we are there for them if they need us. In our industry it is essential that our audience can relate to us, and through well thought out custom graphics, we are able to nurture open dialogue and trust.
Thanks to Amy Bos, Medium Chat!
---
#8- To keep customer's attention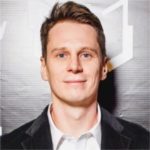 In my company we use Instagram for business to keep the customer's attention and to encourage them to buy the product, even if they didn't plan to buy it. We do this by increasing the value of our product to the customer by showing that for a given price he or she will get a product that will benefit them significantly more. Our work with customers on Instagram is going through presenting showcases of equipment performance.
Thanks to Wes Kiselev, Top 3D Group!
---
#9- As a tool for competitor check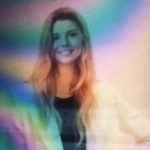 I use Instagram for my business as a tool for competitor check. Nowadays, we should be aware of the battle we are fighting by knowing how our competitors work. In this case, we can create strategies and be like them or better. I created a profile that I can use to check on what's trending and what's not. Also, it is an excellent tool to understand what the market wants because you can see their comments and suggestions (from the
competitors' page), making us more desirable to support than our competitors.
Thanks to Anna Lan, Ubackdrop Inc.!
---
#10- As a marketing tool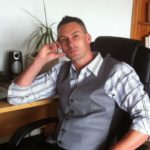 I use my website's Instagram mainly as a marketing tool to build an audience and to advertise my content in an engaging way that promotes interaction. However, I also use Instagram in order to tweak my business plan, by scouting out what my target audience is interested in, and essentially, what they want. Knowing what is trending and what is popular at the moment really helps me cater to specific interests that increase my readers!
Thanks to Shane Paarman, Awesome Stuff 365!
---
#11- To educate and entertain our followers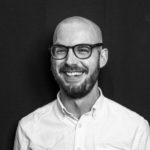 We use Instagram to offer health tips, educate our followers, and share entertaining memes. Entertaining content is the native language of the Instagram platform, and memes are a great way to share a laugh with others. But just as well, reminding our followers that they're not alone in how they're thinking and feeling is important to us. As such, we shine a spotlight on individuals that discuss taboo or uncomfortable topics in an effort to break society's stigma around mental health. As we approach our first 10 thousand followers, it's great to see that this approach is resonating with our audience.
Thanks to Patrick Casey, Felix!
---
#12- To tag people, influencers, or brands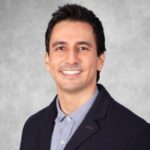 I can tag people, influencers, or brands when I post a photo or video. Because of the proliferation of social media platforms, my followers can now use your products and tag your brand. I can repost the user's post and tag them as a business. This way, new followers can gain trust in your products and thus increase conversion. Tagging also aids in the creation of awareness by increasing visibility when someone searches for something on the app.
Thanks to Salvador Ordorica, The Spanish Group!
---
#13- As a tool to boost sales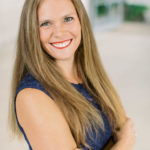 I use Instagram primarily as a business tool to boost my sales. To do that, I need to keep up with the latest trends and buzzwords in my industry. And what better way to learn about them than through hashtags? I regularly visit the profiles of potential customers and go through their hashtags. Going through several different profiles gives me a good idea about which hashtags are hot, so I find a way to create content that incorporates these specific hashtags. This ensures that I expand my reach considerably and increase my engagement and sales in the process.
Thanks to Erin Neumann, sacredspaceorganizing.com!
---
#14- To feature female entrepreneurs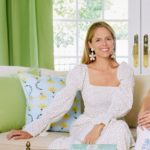 We use Instagram to not only display photos and videos of our own work but to feature other female entrepreneurs who we love. Doing so, creates a community of like minded women CEOs who support one another. Introducing our followers to businesses that are in alignment with our mission, also brings the satisfaction of promoting work that we believe in! In short, Instagram is a powerful tool for developing a strong sense of community and we're delighted to present other lady bosses that are fabulous!
Thanks to Erin Banta, Pepper!
---
#15- By focusing on visuals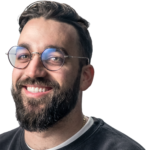 The draw to our Instagram content is mainly rooted in the visuals. Without an overflow of caption text or hashtags, we're still able to attract followers through our stunning and professionally produced photos and videos that we offer to our clients as a marketing agency. These elements alone actually show people the quality of the services we provide, rather than merely discussing them. Furthermore, the visuals are normally the main thing that Instagram users tend to focus on in a post, rather than the captions, and we capitalize on that.
Thanks to Nick Shackelford, Structured Agency!
---
#16- To create content calendars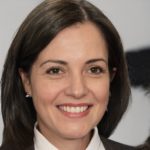 I create content calendars monthly, which include reels, stories, live sessions, and grid posts to keep my audience entertained and familiar with the products I sell. Through "Instagram Insights" and "Instagram Shop", I can monitor the engagements from these content and keep track of how well these contents are doing revenue-wise. From the information I get from Instagram insights and shop, I tweak the content I create to ensure it fits what the audience wants and generates more revenue for my business.
Thanks to Emma Gordon, USSalvageYards!
---
#17- To post fun statistics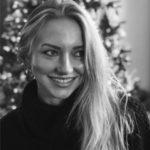 As part of my job, I co-manage my company's Instagram. For the most part, our Instagram is used to post fun statistics (I work at a market research company) or insights into our company culture. We also make sure to follow relevant accounts to grow our follower base. Additionally, we have our Instagram page connected to a link tree, which will take visitors directly to related pages on our company website.
Thanks to Lark Allen, Drive Research!
---
#18- For conversational marketing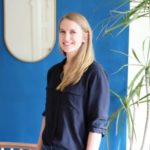 Conversational marketing is the most effective in boosting customer engagement and creating an authentic relationship. In doing so, we add a more human element to the brand and get rid of the sales pitch. By corresponding through an Instagram DM, we can ask questions to our followers so we can better assist them in product decisions, or keep them in the loop about promotions or launches. The goal is more than to drive a transaction – it's also about building a connection.
Thanks to Sara Slywka, Nestig!
---
#19- To post quality content and generate leads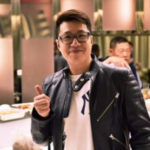 We share quality and informative content about the pets that viewers want to know. We use our Instagram page to let pet owners know how to treat their pets and their needs. Using trending hashtags, we attract more quality viewers to our page. To engage our followers in a fun way, we share several stories in a week. We make our stories more engaging with polls and asking questions. The objective is to post quality content that followers enjoy consuming. This way, we can get more active followers and leads.
Thanks to Ricky Lui, Yoyipet!
---
#20- As a source of communication with customers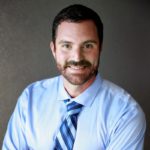 Instagram is the main source of visually communicating with our customers with sales material. We share jogging, running and fitness-related products and engage with followers as much as possible to grow my business efficiently. I use Instagram to help me and my business act more humanly and come closer to my customers. I share pictures of my customers using my product and embrace their decision to purchase it from my shop. Instagram is helpful for us to understand customer behavior towards our products.
Thanks to Jeffrey Nelson, Nolimitstiming!
---
#21- To share personal updates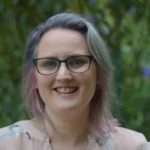 I use Instagram for business by sharing personal updates of my life with my followers. I feel like it gives them a behind-the-scenes look at my family and what I'm up to, which helps them feel more connected to me. Plus, it's a great way to promote my blog and products. I share photos of my products, behind-the-scenes shots of my business, and sneak peeks of upcoming recipes and projects. I also use hashtags to help people find my photos.
Thanks to Angela Milnes, The Inspiration Edit Milnes Media Development!
---
#22- To get influencers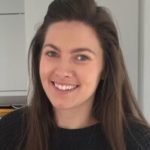 One of the most effective strategies to develop a brand's Instagram account in my  opinion is through influencer endorsements. Influencers are persons with a lot of social media clout and a large number of followers and interactions. However, selecting the correct type of influencer for your company is critical. Celebrity influencers may have a large following, but I believe it's also critical that they're aligned with your business.
Thanks to Sasha Quail, Claims UK!
---
#23- As a social proof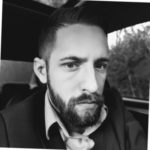 I use Instagram for business to provide social proof by posting visual imagery of my own luxury flying experiences alongside photos of premium places, allowing my followers to see that my flight hacks work. Visual material is the most potent tool on Instagram, and images must not only be aesthetically exciting but also attractive to the content producer. I use Instagram stories for short videos that only survive a day, and I use IG TV for lengthier videos that serve as a visual tour of my travels.
Thanks to Daniel Foley, SEO-Audits!
---
#24- Create a winning Instagram plan to employ for business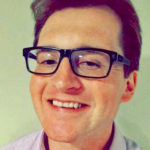 Creating a winning Instagram strategy is one of the best ways to use Instagram for business, in my opinion. Understanding your target audience is the first step in developing an effective social media strategy. Investigate Instagram's user demographics to learn more about the people that are active there. Consider what your customers share and engage with and utilize this information to guide your creative direction. To find out who follows you on other social media platforms, check the stats.
Thanks to Robert Zeglinski, BreakingMuscle!
---
#25- Respond to mentions and comments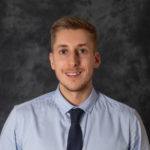 Respond to Instagram comments and mentions of your company so that users are encouraged to keep engaging with your brand. You might be tempted to use bots to automate your engagement. It's not a good idea. We gave it a shot, but it didn't go so well. Set aside some time to respond authentically when your brand is mentioned or tagged. Ensure that social media standards, troll policies, and mental health services are in place to assist the individual in this role in managing a constructive community.
Thanks to Mathew Bowley, Tiger Financial!
---
#26- To suggest, sell, upsell and resell
I use Instagram to suggest, sell, upsell, and resell, and it is not complicated, and it works. What I have learned so far is that the more whim you have, the better people will accept you. And to motivate you a bit, let me tell you I have never seen a better campaign boost resulting in excellent ROI for Ads elsewhere than Instagram. And, therefore, I dedicatedly use Instagram for all my business campaigns to give my business maximum projection and boost.
Thanks to Ronald Williams, Best People Finder!
---
How do you use Instagram for business? Tell us in the comments below. Don't forget to join our #IamCEO Community.