In the dynamic landscape of today's world, effective leadership stands as a cornerstone for driving teams, organizations, and even entire communities toward success. Leadership is not merely about holding a position; it's about inspiring, guiding, and empowering others to reach their full potential. Whether you're a seasoned leader or just embarking on your leadership journey, understanding and implementing the core principles of leadership can make all the difference.
We asked entrepreneurs and business owners about their best leadership tips and here are the responses.
#1- Understand your employees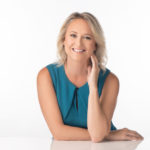 One of the most important things we can do is really take the time to understand our employees and our clients. Too many times we want to be the hero, but we should focus on being the guide. When we communicate we should understand the problems our employees or clients face and how we can come alongside them to be the guide to help them with the transformation they are seeking in their lives.
Thanks to Jennifer Galbraith, The Vouch App!
---
#2- Cultivate emotional intelligence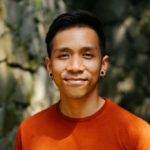 As leaders, we often concentrate on planning, execution, and results. However, the emotional well-being of our team is a critical component that can't be overlooked. By understanding and managing our own emotions, and empathizing with the emotions of our team members, we can create a harmonious work environment. This approach goes beyond just improving team morale; it creates a culture of empathy and understanding where everyone feels valued and heard.
Thanks to Bayu Prihandito, Life Architekture!
---
#3- Exhibit team values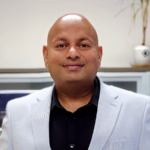 My most valuable leadership advice is to lead by example. As a leader, it's crucial to exhibit the values and behaviors you wish to see in your team. By establishing the right tone and actively participating in the process, you inspire and motivate your team members to excel in their work. Moreover, fostering a culture of transparent communication and collaboration empowers employees to freely share their ideas and viewpoints, leading to groundbreaking solutions.
Thanks to Vikas Kaushik, TechAhead!
---
#4- Be kind to your team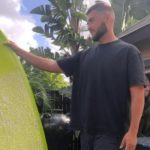 It's so easy to get caught up in the day-to-day tasks of your job, but it's so important to take time each day to make sure everyone feels valued and appreciated. I'm not just talking about saying "thank you" or sending out a note about an employee's birthday—though those things are important too! Instead, I mean making sure that the tone of your workplace is set by kindness.
Thanks to Mac Steer, Simify!
---
#5- Support your employees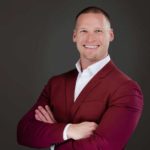 I lead my team of employees by showing them that I am right there on the front lines with them. Ensuring that your employees know that you're by their side makes all the difference. It's my belief that leaders who fail were simply not communicating well with their staff and network. I make it a goal to surround myself with smart people, and collaborating with those you surround yourself with will lead to success.
Thanks to Kyle Jones, iCRYO!
---
#6- Get involved in tasks with the team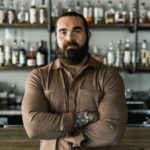 As a leader, you have to always be willing to get in the trenches, to be back in the trenches. No matter what your position is, no matter how high you are on the managerial pole, if you are a leader, you're always willing to get back into the grunt work. You're never, ever asking someone to do something you aren't willing to do yourself.
Thanks to Johnny Elsasser, Johnny Elsasser!
---
#7- Surround yourself with smart people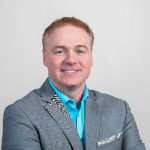 Surround yourself with smart people. If you are the smartest person in the room, then you should probably change rooms. There are very smart people in the world and listening to their experience and training can save you a great deal of pain and money. I've seen how a person's ego can destroy purpose and progress. Too often business leaders feel they know best on all matters.
Thanks to Brad Liski, Tru Earth!
---
#8- Be optimistic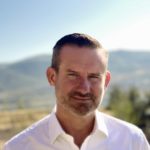 The best leaders are irrationally optimistic. We are like that because entrepreneurs go through challenging times all the time when starting a business, and if you're not optimistic, then you never figure out how to deal with tough situations. Don't indulge in pessimistic thinking because it won't enable you to be creative, to think about how you're going to get out of something and how you're going to make it successful.
Thanks to Nick Hedges, Raintree Systems!
---
#9- Believe in your vision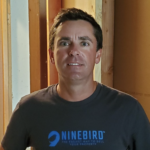 No matter how many times you hit a wall, never lose sight of your mission. As an entrepreneur and business owner, it's up to you to maintain the optimism and drive needed to see your vision through. Make sure that everyone else involved shares this same passion for the project or the company. When people understand why they are working on something and can see the bigger picture, it encourages collaboration.
Thanks to Mark Buskuhl, Ninebird Properties!
---
#10- Solve disputes gracefully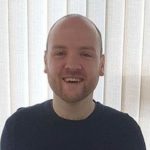 For me, handling conflicts gracefully is a standout leadership skill. Think of conflicts as puzzles – you stay composed, provide a space for talks, and make sure everyone feels heard. Then, you help the team find solutions together. It's not about being the winner, but about finding common ground. Your leadership turns problems into chances for growth, uniting the team despite disagreements.
Thanks to Will Cotter, FreshSpace Cleaning!
---
#11- Evaluate yourself regularly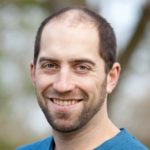 Leadership is a constant and ongoing process of learning and improving your management style, influencing skills, approaches, and understanding of the people you work with. To lead effectively, you need to stay ahead all the time and easily adapt to changes and changes in trends and attitudes. Regular self-assessments not only keep you on track, but they also give you important guidance on the principles of your leadership activities.
Thanks to Michael Springer, Opportunity Green!
---
#12- Create empathy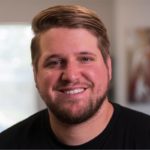 One of my most impactful leadership tips centers on empathy. In my journey, I've found that truly understanding your team's perspectives, challenges, and aspirations can dramatically improve team dynamics and ultimately, business outcomes. Rather than leading with an iron fist, I encourage leaders to put themselves in their team members' shoes and consider their perspectives before making decisions.
Thanks to Colt Agar, Bizpedia!
---
#13- Increase active listening and attentiveness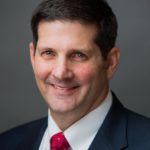 A practice that entails wholeheartedly engaging with the speaker and recognizing their message. This skill encompasses maintaining unwavering eye contact, minimizing diversions, and providing pertinent responses. Moreover, demonstrating a genuine commitment to attentive listening demonstrates your appreciation for your employees' insights, potentially serving as a source of motivation.
Thanks to Jimmy Hiller, Happy Hiller!
---
#14- Promote open communication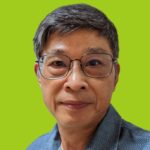 Fostering a culture where every team member's input is valued cultivates a collaborative environment that fuels innovation. Transparent communication not only helps in aligning everyone with the company's vision but also encourages diverse perspectives that often lead to breakthrough solutions. As a leader, I prioritize active listening and providing a platform for ideas to flourish.
Thanks to Ben Pu, ShipSage!
---
#15- Never stop learning and growing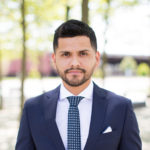 My best leadership tip for success in general, is to never stop learning and growing. Whether through formal education or self-directed training, entrepreneurs should always be looking for ways to improve their skillset and expand their knowledge base. At the end of the day, being the best you can be will help you better serve your clients' needs while also staying ahead of the curve when it comes to new developments in your sector's market.
Thanks to Jonathan Ayala, Hudson Condos!
---
#16- Inspire other team members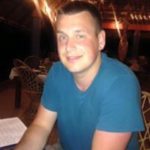 Being a leader isn't just about showing people the way — you're also inspiring others to steer. You're nudging them to take the wheel, giving them the tools and strategies to navigate their own paths. Think of it this way — the more leaders you nurture, the stronger your team becomes. They'll step up, make smart choices, and contribute fresh perspectives. To achieve this, motivate your team to step into leadership shoes.
Thanks to Ewen Finser, The Digital Merchant!
---
#17- Empowerment over dictation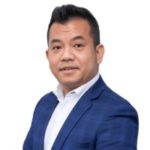 I believe this is one of the most important tips in leadership, you need to give your employees the autonomy to do their job. This means absolutely saying no to micromanaging and breathing down your employee's necks. The last thing you want to do is make your team feel they are backed into a corner because that limits their potential and ability to bring their best self to work.
Thanks to John Truong, Alliance Compensation Lawyers!
---
#18- Create strong relationships with team members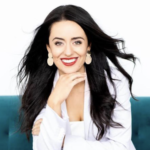 Strong relationships and empathetic leadership create an environment of trust and collaboration, where team members feel valued and motivated. Settling clear goals and celebrating achievements, fuels both individual and collective progress. When challenges arise, a solution-oriented approach and resilient mindset guide you through turbulence, and a positive attitude becomes a catalyst for innovation and creativity.
Thanks to Lucia Zelesco, Zelesco Consulting!
---
What are your best leadership tips?

Tell us in the comments below. Don't forget to join our #IamCEO Community.