Misconceptions about entrepreneurship and business often paint a simplistic picture of overnight success and glamorous lifestyles. Beyond the allure, entrepreneurs face daunting challenges, relentless perseverance, and a need for adaptability. Most successful ventures require significant time, effort, and strategic planning to flourish, often involving setbacks and iterative processes along the way.
In this article, we asked entrepreneurs about the misconceptions around entrepreneurship and business, and here are the responses.
#1-Freedom comes without learning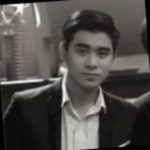 One of the biggest reasons folks go out and launch businesses is based on this idea of gaining freedom and independence from their normal day-to-day job. While this is often possible, the misconception that a majority of folks tend to make is to assume that somehow this freedom will come in an instant. Well, hate to break it to you, but it takes time to create a business that can run itself. At the beginning of it all, you will need to be there each and every day, learning and growing
Thanks to Young Pham, BizReport!
---
#2- Several things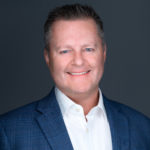 Misconceptions around entrepreneurship and business include the ideas of overnight success, easy money, risk-free endeavors, limited work hours, a solo journey, the importance of ideas, and entrepreneurship being exclusively for the young. Success takes time, hard work, and perseverance. Financial uncertainty is common, risks are calculated, long hours are often necessary, teamwork is crucial, execution matters more than ideas, and entrepreneurship has no age limit. Understanding these realities is essential for aspiring entrepreneurs.
Thanks to John Wensveen, Levan Center!
---
#3- Making money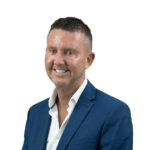 The most popular myth or misconception I hear about business is that it's all about making money and profit. That's more of a side effect of starting and running a business, at least it was, and is as far as I am concerned. Business is also about people, and people were the reason I founded Protect Line with my wife Jo, as we believed, and still believe, in our core mission of putting families first.  Business and entrepreneurship aren't about money, its about people
Thanks to David Brewer, Protect Line!
---
#4- Entrepreneurship is riskier than traditional employment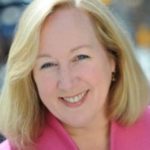 The biggest misconception that many people have is that entrepreneurship, or business ownership, is more risky than traditional employment. I disagree. When you own your own business, you have the chance to work with multiple clients, whereas full-time employees have only one client, their employer. If the company fails, they are out of a job. But if a business loses one client, they are less impacted; that one client may account for as little as 1% of its gross revenue. Employees cannot pick and choose assignments they take on or the clients the company opts to serve, which I think is much riskier.
Thanks to Dr. Marcia Layton Turner, Association of Ghostwriters!
---
#5- No single formula fits all businesses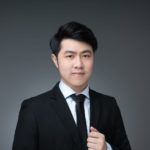 The biggest misconception around entrepreneurship and business is that all successful businesses have the same formula for success. It's important to remember that no two companies are exactly alike. While there are commonalities between different types of businesses, each organization must find its own path toward growth and sustainability. This is through trial and error as well as strategic planning initiatives tailored specifically for them.
Thanks to Dan Xie, Sunmood Divorce Consultancy!
---
#6- Entrepreneurship is risky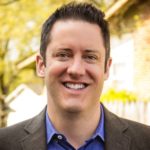 Entrepreneurship is often seen as a high-stakes, high-risk venture, which feels out of reach for most people. However, we'd suggest that traditional "9-to-5" jobs can carry even bigger risks. Your earning potential is capped, and your creativity and autonomy can be compromised. Your work/life balance is typically not within your control, and your career growth & job security can be impacted by factors outside your control and unrelated to your performance.
Thanks to Allen Baler, 4Patriots!
---
#7- You have to sacrifice downtime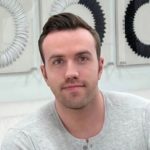 The journey of being an entrepreneur or owning a business is often pictured as this thrilling, non-stop ride. You might be imagining constant hustle, taking wild risks, and coming up with brilliant ideas all on your own. Yes, it takes hard work to launch your dream, but you don't have to sacrifice sleep or your well-being for it. We all need some downtime to recharge, it's human. And about risk-taking? It's part of the game, sure. But in truth, it's about being smart and calculated with the risks you take.
Thanks to Scott Clary
---
#8- You need to be relentless in the workplace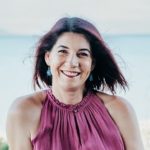 Contrary to common misconception, the key to building a successful business does not lie in relentless hours that lead to burnout. Greater success comes from understanding and aligning business and personal values with the overarching vision. As a full-time single mother, my priority was establishing a business that offered flexibility for my children's needs while ensuring a comfortable lifestyle. Recognizing what truly matters in our entrepreneurial journey is crucial. We must embrace our core aspirations whilst never losing sight that balance in all areas of life is what brings the greatest success.
Thanks to Leisa Quagliata, Leisaq!
---
#9- Entrepreneurship is for young people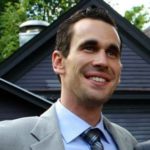 A trending misconception about entrepreneurship nowadays is that it is for young people. Clearly, the media focus on the early successes of Elon Musk and the Zuckerbergs of today has created a euphoria around startups and businesses getting started by young people in their 20s or 30s. Not every young, dynamic startup story gets to the top on the back of youthful vigor and energy, for to sustain in the long run, it calls for a certain breadth of experience, maturity, vision, strong networks, and the ability to take calculated risks, that nobody is simply born with.
Thanks to Brian David Crane, Spread Great Ideas!
---
#10- Failure is unequivocally a bad thing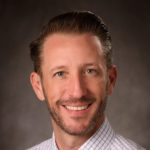 It is a common misconception that failure is unequivocally a bad thing, something to hide or be embarrassed about, or a signal that you're not cut out for business or entrepreneurship. But the truth of the matter is that starting a new business or bringing a new product or solution to market involves risk—and it also involves some luck. The real sign of being an entrepreneur is to learn from your mistakes and try again. Try to identify what didn't work and why so you can adapt.
Thanks to Thomas Samuels, Cardinal Expo!
---
#11- Success happens overnight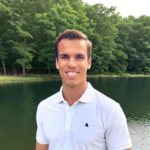 Entrepreneurship can often be perceived as a glamorous and effortless journey, but the reality is far from it. One common misconception is that success happens overnight, but it takes dedication, perseverance, and hard work. As an entrepreneur, I've experienced the challenges of building a business from the ground up. It's not all about flashy launches and immediate results; it's a rollercoaster ride of ups and downs, learning from failures, and constantly adapting to ever-changing circumstances.
Thanks to Kyle Harbour, Tourism Marketing Australia!
---
#12-  Running a business is easy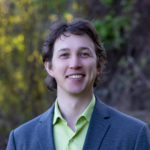 Early in my entrepreneurial journey, I had the misconception that running a business would be easy. Armed with the knowledge in the sphere where I planned to start my business, I thought I had what it takes to succeed. However, I quickly realized that running a business involves much more than just expertise in a specific field. I lacked knowledge in crucial areas such as finding and hiring people and handling taxes. This experience taught me the importance of gaining an understanding.
Thanks to Dmitrii Kustov, Regex SEO!
---
#13-  Need an original idea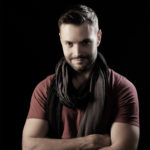 You need an original idea, or product, to start a business. This simply isn't true – most businesses are built on incremental improvements to existing ideas, or, you're just able to deliver something in a way that is more aligned with your individual values or personality. Another misconception is competition is bad for business. I can look back at the growth and development of our business and see that our most life-changing moments were often in response to competition.
Thanks to Ryan Stone, Lambda Films!
---
#14- Entrepreneurs are generally men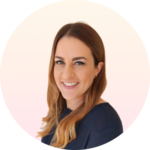 While it's true that starting a business involves a certain level of personal and financial risk, we're not all reckless. The objective is not to dive headfirst into danger but to take calculated risks, particularly when we're the custodian of investors' money. Another is entrepreneurs are generally men, if you shut your eyes and imagine an entrepreneur, I suspect the image that comes to mind is a guy, maybe in a hoodie! It's true that there are fewer women-role models but we're out there, quietly achieving and growing thriving businesses.
Thanks to Helena Turpin, Go FIGR!
---
#15- It's a solitary endeavor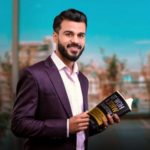 A prevalent misconception about entrepreneurship is that it's a solitary endeavor. In reality, business success is a collaborative effort. Yes, as a CEO or founder, you drive the vision, but you can't achieve it alone. You need a committed team that shares your passion and a network of partners, mentors, and supporters who can provide insights and resources. It's also about the clients you serve – understanding their needs and continuously adapting to meet them. Entrepreneurship is not just about you and your idea; it's about building a community around your mission.
Thanks to Vikrant Shaurya, Authors On Mission!
---
What's your misconception around entrepreneurship and business? Tell us in the comments below. Don't forget to join our #IamCEO Community.