As musician Frank Zappa once said, "So many books, so little time." For a business owner or budding entrepreneur, books can be a life preserver. Of course, valuable lessons often come from doing. Business lessons can be learned by trial and error and by putting yourself out on the line. But the same lessons can also be learned from a book. Reading about the errors and triumphs of other business leaders can prevent you from making mistakes and push you in the direction of success. Beyond lessons, a good business book can inspire you to lift your business to an even higher level.
Below is a selection of business books chosen as favorites by entrepreneurs and business owners.
#1- "Good to Great" by Jim Collins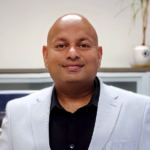 Collins' ideas on focused thinking, exacting action, and unshakable dedication to excellence have perfectly complemented my customer-focused mindset and TechAhead's quest for digital transformation expertise. "Good to Great" emphasizes the importance of consistent discipline, technology-enabled agility, and a team-driven strategy, just as TechAhead works to exceed client expectations through new mobile apps and digital solutions.
Thanks to Vikas Kaushik, TechAhead!
---
#2- "Start with Why" by Simon Sinek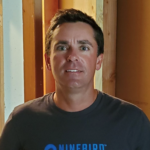 This great book by Simon Sinek tells the story of how leaders can inspire others to take action through a simple but powerful model, which he calls the Golden Circle. It focuses on understanding why we do things and how those reasons can become motivating forces for people. It also explains how our why can drive our success and help us achieve more. Sinek explains his theory by using real-life examples from some of the world's most successful companies, including Apple, Starbucks, and Google.
Thanks to Mark Buskuhl, Ninebird Properties!
---
#3- All You Need to Know About the Music Business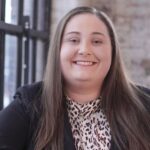 "All You Need to Know About the Music Business" by attorney Donald S. Passman provides practical insight for creatives with limited knowledge of business principles. The book begins by providing a 10,000-foot view of the music industry and the different considerations involved with hiring an attorney, accountant, and other business professionals. Passman uses plain language to describe the recent changes in the law (and standard business practices) that have affected and will continue to impact the music industry, such as streaming and the Music Modernization Act (MMA).
Thanks to Alyssa J. Devine, Purple Fox Legal!
---
#4- "Think and Grow Rich" by Napoleon Hill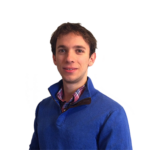 My favorite business book is the classic "Think and Grow Rich" as it has been an essential cornerstone in my journey as an entrepreneur. Not a huge reader myself, it's actually the only book that I found myself reading three times! Authored by Napoleon Hill, the book focuses on priceless business advice on positive thinking and overcoming adversity both in business and in personal life. I would wholeheartedly recommend it to anyone whether in their teens, twenties, or later in life.
Thanks to Nicholas Dragolea, Fetched!
---
#5- "Playing to Win" by A.G. Lafley and Roger L. Martin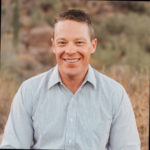 I recommend Playing to Win: How Strategy Really Works by A.G. Lafley and Roger L. Martin as my go-to book. This book is the perfect example of strategic thinking. It is about identifying where you're going to play in the marketplace, which customers you're going to serve, and how you secure those customers. The book also teaches you that not all customers are good customers.
Thanks to Corwin Smith, Culture to Cash!
---
#6- Influence: The Psychology of Persuasion by Dr. Robert Cialdini
This classic business book is a must-read for entrepreneurs and business owners. Written by Dr. Robert Cialdini, it provides insights into the psychology of persuasion and how to be an effective negotiator and leader. It covers topics such as understanding people's motivations, creating trust with clients and customers, and mastering the art of influence. This book has been praised by entrepreneurs and business owners for its engaging writing style, practical lessons, and insights into effective communication.
Thanks to Evan Tunis, Florida Healthcare Insurance!
---
#7- "One Little Spark" by Marty Sklar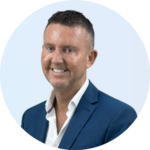 Without a doubt, one of my favorite business books is 'One Little Spark' by Marty Sklar, the former head of Imagineering at Disney. It's a collection of anecdotes and personal stories that incorporate Mickey's Ten Commandments and the Disney methodology into their narrative to help the reader understand how to implement and utilize them in their professional and personal lives. It was, is, and always will be indispensable to me and the way, my business, works
Thanks to David Brewer, Protect Line!
---
#8- "Hard Times Create Strong Men" by Stefan Aarnio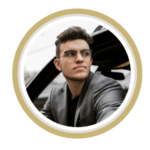 Gen Z is extremely lazy. This idea immediately brings to mind insights from Stefan Aarnio's book "Hard Times Create Strong Men". He drew a comparison to a cycle, where challenging times give rise to individuals with resilience. These individuals then contribute to periods of prosperity. However, during these prosperous times, a certain complacency can set in, potentially leading to a generation that faces difficulties. His explanation of this cycle sheds light on the changes within our society.
Thanks to Luke Lintz, HighKey Enterprises LLC!
---
#9- "Making It In Real Estate" by John McNellis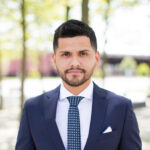 Making It In Real Estate by John McNellis is a great deep dive into real estate investment, ownership, and development. What I loved most about the book is how super real it is. If you're in this business you'll immediately recognize the wily developers of the 1980s and the overconfidant upstarts at the turn of the century. It provides you not only with hard-hitting facts about the industry but it's more importantly filled with personal anecdotes told by a natural storyteller, who paid his dues in this business.
Thanks to Jonathan Ayala, Hudson Condos!
---
#10- "Never Split the Difference" by Chris Voss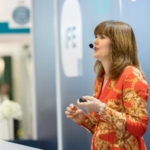 He presents nine principles of negotiation that might be counterintuitive such as never splitting the difference! which as a sales expert and former retail buyer, I totally agree with. If you are selling to someone and they start with a ridiculously low offer, splitting the difference between that and your reasonable offer is only going to lead to a lower-than-necessary result. There is loads more valuable advice just like this and is relevant whether you are seeking out new business or negotiating with suppliers.
Thanks to Karen Green, Buyerology!
---
#11- "Company of One" by Paul Jarvis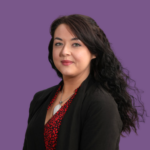 The most recent 5* read for me that I found myself highlighting and notetaking from, and I'm still reflecting on, was Company of One by Paul Jarvis. Very different approach from all of the 'hustle' and 'growth at all costs' books out there. Refreshing and definitely makes you think! Relevant for those self-employed, 'solopreneurs', but also anyone in business as it's a different approach and mindset.
Thanks to Rachel Doherty, Inspired Business Consultancy!
---
#12- "The E-myth revisited" by Michael Gerber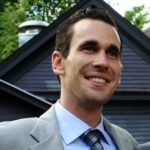 If you have a small business and want to avoid the mistakes most businesses make & fail, this is one book you must get your hands on. This guide shares how to build a business by setting the right systems(Operations-Finance-Business Development-Marketing) and applying the franchise model to scale a business manifold. In simple words, the author is able to articulate mistakes that early entrepreneurs make and how to avoid them, as well as small business myths or assumptions that often leads to business failures.
Thanks to Brian David Crane, Spread Great Ideas!
---
#13- "Rework" by Jason Fried and David Heinemeier Hansson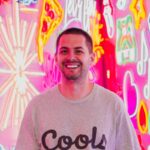 This could be the only book a startup needs when looking to navigate the unfamiliar world of business! Jason Fried and David Heinemeier Hansson provide a concise and practical yet creative guide to building a successful business, drawing on their own experiences to provide readers with actionable advice that can be put into practice immediately. What inspired me most was that the authors challenge many of the commonly accepted rules of business, offering a refreshing contrarian perspective.
Thanks to Jake Munda, Custom Neon!
---
#14- "Good to Great" by Jim Collins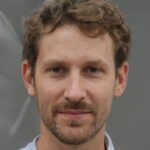 In my journey as the CEO of Venture Smarter, I've come across numerous resources that have enriched my perspective on business growth and leadership. Among them, "Good to Great" by Jim Collins stands out as a cornerstone read. Collins dissects what propels certain companies to achieve greatness while others plateau, delving into timeless principles that transcend industries. This resonates closely with our mission at Venture Smarter to provide actionable strategies that catalyze business growth.
Thanks to Jon Morgan, Venture Smarter!
---
#15- "Chill and Prosper" by Denise Duffield-Thomas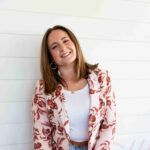 This book introduced me to a different way of running and owning a business, one that doesn't require me to sacrifice every waking moment for the sake of my business and clients. I was four years into business when I first came across the book and it was a game-changer for me. I hired better help for more hours, outsourced any tasks outside my "zone of genius" and just generally gave myself a life back.
Thanks to Kerstyn Walsh, Hire a Bridesmaid!
---
#16- "Girl On Fire" by Cara Alwill Leyba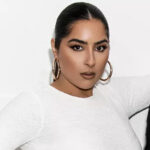 Girl On Fire: How to Choose Yourself, Burn the Rule Book, and Blaze Your Own Trail in Life and Business" is one of my favorite books of all time. It's written by best-selling author Cara Alwill Leyba and gives no-nonsense advice for maintaining a positive mentality while slaying your goals (whether they be personal or work-related). Reading Cara's book not only made me feel empowered, but it gave me a much-needed mindset makeover. I can't wait to read more from her collection.
Thanks to Shideh Kaviani, Naked Wardrobe!
---
#17- "Like She Owns The Place" by Cara Alwill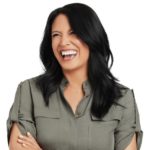 "Like She Owns The Place" is one of the best books for confidence. It's written by best-selling author Cara Alwill, and she's like the big sister we all wish we'd had. This book gives no-nonsense advice for building confidence from the ground up (and maintaining it). Reading Cara's book not only made me feel empowered, but it gave me a much-needed mindset makeover. What I love most about Cara and her story is that she began her career by leveraging something Millennials are fond of — The Internet.
Thanks to Stephanie Venn-Watson, Seraphina Therapeutics!
---
#18- "The Seven Habits of Highly Effective People" by Stephen R. Covey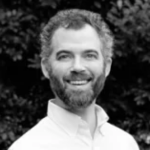 It's packed with timeless wisdom and practical takeaways that can make a real impact. Covey breaks down seven key principles for personal and professional effectiveness, focusing on proactive thinking, prioritization, teamwork, and continuous growth. His anecdotes and actionable strategies offer a roadmap for enhancing leadership skills, improving communication, and handling challenges more effectively.
Thanks to Jack Carrere, Prokeep!
---
#19- "Profit First" by Mike Michalowicz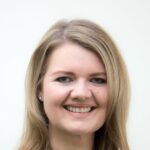 Profit First by Mike Michalowicz flips the script on the way we have traditionally looked at managing our finances. Typically, as entrepreneurs and accountants, we're taught that profit is what is left over once you've accounted for expenses incurred generating your revenue. By placing your profit first, however, and by being intentional about where you allocate your funds and always considering ways to improve efficiencies, you take control and decide your own destiny.
Thanks to Jody Nichols, Up-To-Date Accounting Services!
---
#20- "The Lean Startup" by Eric Ries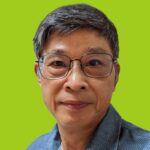 One book that has profoundly influenced my entrepreneurial journey is 'The Lean Startup' by Eric Ries. Its principles resonated deeply with my experiences, from my foundational years at the University of Massachusetts Dartmouth to my venture into the e-commerce arena with eBay, and subsequently with Gaatu Inc. and ShipSage. Ries articulates the importance of adaptability, rapid prototyping, and iterative learning, concepts that I've embraced throughout my career.
Thanks to Ben Pu, ShipSage!
---
#21- "The E-myth revisited" by Michael Gerber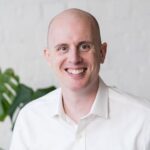 From the E-Myth (E for Entrepreneur) I was able to grasp a framework for building a small business as if it were a big one, which as Melbourne Functional Medicine has grown, has been instrumental at every stage. It is always the first book I recommend for aspiring entrepreneurs and business owners, and I routinely use the terminology from that book with staff when explaining decision-making rationale. Start small, but think big!
Thanks to Jabe Brown, Melbourne Functional Medicine!
---
#22- "Eat That Frog" by Brian Tracy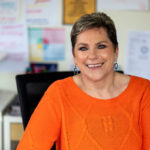 Procrastination is one of the top time wasters. Why do we procrastinate? The task seems too difficult, the task will take too much time, or the task is boring. Brian Tracy's Eat that Frog focuses on great simple techniques to beat procrastination. He recommends that the best way to start is by doing the hard things first. Eat those frogs first thing and the rest of your day will be more productive and effective. It's an oldie but a goodie.
Thanks to Sue Glasser, paperclippo!
---
#23- "Bezonomics" by Brian Dumaine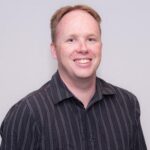 In the fast-paced landscape of today's business world, I've found 'Bezonomics' by Brian Dumaine to be more than just an enlightening read. The examination of Amazon's methodologies has fueled a paradigm shift in how I approach business, challenging me to reevaluate everything from operational agility to long-term vision. Dumaine's insights into the synergy between technology, strategy, and customer obsession offer a roadmap for not just keeping pace but setting it.
Thanks to Jarrod Partridge, F1 Chronicle!
---
#24- "Dare to Lead" by Brené Brown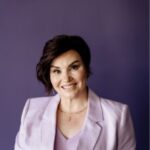 As the owner of a thriving enterprise, I have always sought to lead with courage, empathy, and vision. Brené Brown's 'Dare to Lead' has been instrumental in shaping this philosophy. This book isn't just a guide to leadership; it's a call to embrace vulnerability as a strength, to cultivate connections that empower, and to forge pathways that inspire. In my business, we believe in a culture where authenticity isn't just encouraged but celebrated, and Brown's wise counsel has reinforced this approach.
Thanks to Peta Stewart, Peta Stewart Property Conveyancers!
---
#25- "The E-myth revisited" by Michael Gerber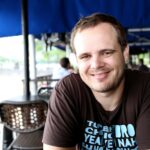 This book essentially transformed our approach, enabling us to elevate our operational framework, scale efficiently, and enhance creativity. In the bustling world of technology, it's easy to get lost in the grind, but Gerber's wisdom encouraged us to foster a 'business artist' approach, sculpting our organizational structure with as much care and innovation as our designs. Much like a well-crafted website, a well-built company must balance aesthetics with functionality, and 'The Emyth Revisited' is our blueprint.
Thanks to Shaan Nicol, Chillybin!
---
#26- "Six Figures in School Hours" by Kate Toon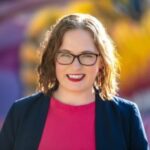 As a parent and business owner, it's the first business book I've read that not only understands the challenges but tackles them head-on, with a bit of humor thrown in. It's full of actionable ideas, relatable stories, and learnings. It's not just for parents either, despite the title, much of the book is focused on small business growth strategies that are applicable to any small business owner. Each section includes a summary of suggested activities or questions to ask yourself to get real about your business journey.
Thanks to Anastasia Geneave, No Grey Suits!
---
#27- "The Big Leap" by Gay Hendricks

One of my all-time favorite business books is 'The Big Leap' by Gay Hendricks. This book is all about self-sabotage and how we can change the habit. The author calls this 'the Upper Limit' and in a simple yet profound manner describes how we stop living life the way we want through self-sabotage, especially, when things are going really well. Every time I re-read this book, I pick up something new and now will make it a habit to read this every year.
Thanks to Obu Ramaraj, Smart Money Solutions!
---
     What's your favorite business book? Tell us in the comments below. Don't forget to join our #IamCEO Community.