Marketing
30 Entrepreneurs Explain How They Use Digital Marketing in Their Business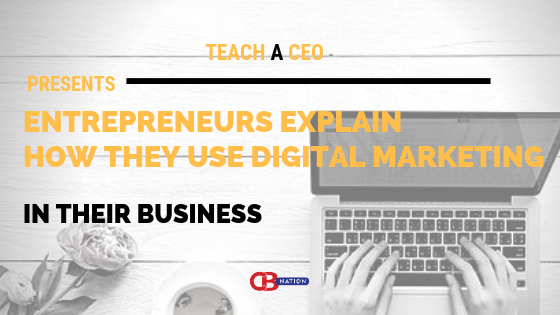 Often small business owners find online marketing to be a cheap and easy way to market their businesses. It's a modern approach to getting your business ahead that lets you learn and interact with your prospects while tracking the effectiveness of your efforts.
We asked entrepreneurs how they use digital marketing for their business and here are the responses;
#1- To reach a global audience in a cost-effective way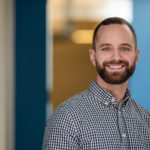 I am using digital marketing techniques that can reach a global audience in a way that's cost-effective, scalable, and measurable. The digital marketing strategies I use are having a website, doing SEO, and blogging. These are also the main channels I use to connect with prospective customers. Safety Talk Ideas was started in 2016 after not being able to
find high-quality free toolbox talks online. I was tired of stressing out about what topics to cover at my daily safety meetings and wanted to solve that pain point for others.
Thanks to Jeremy Stiehl, Safety Talk Ideas!
---
#2- To optimize websites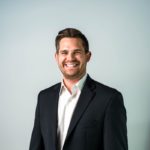 I co-founded my digital marketing firm, Gr0, so digital marketing is the foundation of everything we live and breathe. We optimize websites for clients, help them build their Domain Authority, create content for their websites, and ensure their placement in top-tier publications to drive traffic to their online businesses. We market our company online using client referrals, testimonies, case studies, and by collaborating with the press to attract new customers.
Thanks to Kevin Miller, Kevin Miller!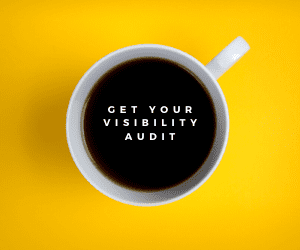 ---
#3- To build a unique marketing strategy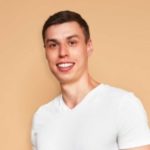 In my experience as an entrepreneur, digital marketing is crucial for my company since technology has a much more significant impact on the entire world than ever before. We utilize digital marketing together with content marketing to build a unique marketing strategy that allows us to write top-notch content and generate quality backlinks. This strategy helps us rank higher in search engine results. I believe that using digital marketing in this way has the greatest impact on your company's goals.
Thanks to Tytus Gołas, Tidio!
---
#4- To build connections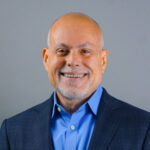 When we first started our company, one of the core mistakes that we made was not investing enough effort in communicating with our current and future clients online. However, a peer of mine ended up giving me advice that changed everything: he reminded me how important the connection I felt in brick-and-mortar stores was to my willingness to return time and time again. Since then, I've been taking the same approach to digital marketing. I use it to build connections around my company.
Thanks to Joe Coletta, 180 Engineering!
---
#5- To improve our visibility in organic results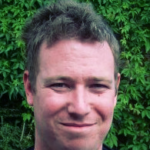 We use SEO to improve our visibility in the organic results of Google. One way of doing this is by gaining links from within the community, from suppliers, the local chamber of commerce, and other websites that support similar businesses. We also encourage clients to leave reviews on our website then we manage our citations across the internet—Name, Address & Phone number (NAP) mentions our business on listing sites. For digital marketing, it's important to take your website to the next level and improve SEO ranking so that more clients can see your business and what you can offer.
Thanks to Marcus Clarke, Searchant!
---
#6- To drive traffic to my site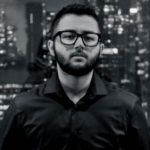 Testing various images in my social media ads is one way I use digital marketing in my business. Using different images for different audiences while split testing helps ensure my audiences will be evenly split and statistically comparable. I'll also occasionally use user-generated pictures and videos to help humanize my brand. Ads and visuals are powerful assets I use to create effective digital marketing techniques that drive more traffic to my site.
Thanks to Jordan Duran, 6 ICE!
---
#7- Using creative copy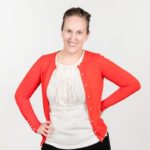 I use the creative copy as an extremely vital element of my business's digital marketing strategies. I frequently test different types of copy, and call to action to get a feel for what works and what doesn't work—split testing both helps improve click-through rates on our ad campaigns. Additionally, I prioritize adding plenty of value props and insights on why my brand is unique. Creative, compelling, and concise copy that sells, engages, and informs is a digital marketing technique I use to fully optimize my site's success.
Thanks to Datha Santomieri, Steadily!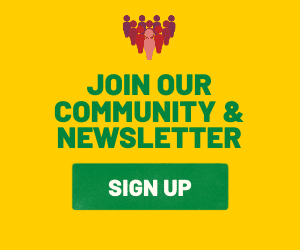 ---
#8- To maximize our potential reach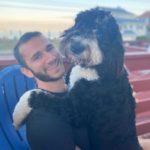 Digital marketing is somewhat synonymous with the growth strategy for eCommerce businesses. We use a digital marketing strategy to enhance our social media presence to maximize our potential reach, which will eventually buttress our efforts to scale up. We spread brand awareness through social content, UGC, affiliate marketing, and our referral program. Digital marketing blurs sales and marketing as it simultaneously increases website traffic and sales conversions. Any digital business could use it one hundred ways because it inherently impacts all levels of operations.
Thanks to James Shalhoub, Finn!
---
#9- To include informational and blogging content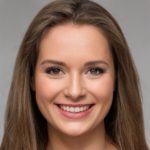 The main way I use digital marketing in my business is to include both informational content and blogging content on my business website. This provides my audience with both a professional and useful place to find out more about photography, and then a more honest perspective that covers real reviews of lighting equipment. I think that this is important for a business's success because you are acknowledging that your audience wants to get to know you, as well as the content that you have to offer.
Thanks to Megan Moore, Photography-Lighting!
---
#10- Keeping up with the competition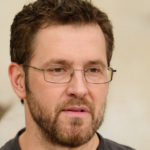 Our competitors are running digital marketing campaigns, and so are we. 80% of our strategies are derived by studying what our competition is doing. We post ads, send emails, and write articles to meet our competitor's activities. So, if they have a discount, customers know that we do too. This competition-based marketing has helped keep our competitors in check and ensures an adequate online presence. This way, we can keep up with the competitive market environment and possibly get ahead of them.
Thanks to Mike Ward, The Finances Hub!
---
#11- To share our business story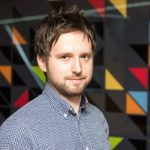 Digital marketing gives us a voice that we use to portray that we are more than just a brand. My business has a story, and people need to hear that. For that, we use various content, including videos on social media, articles on our blog, and emails. Clients are more responsive when they know what the brand is about, which captivates them into becoming a part of it. Most of our users can personally connect with our journey and wish to continue their association with us.
Thanks to Charles Cridland, YourParkingSpace!
---
#12- For pay per click advertising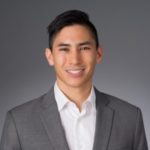 An auction-based system underpins PPC, which is a paid form of advertising. When you use PPC, you bid on keywords that you want your ads to appear for your ad appears when a user searches for that keyword. These ads appear above the organic search results in search engines. When someone clicks on your advertisement, you are then charged for that click. Paid search is one of the most cost-effective methods of advertising.
Thanks to Chris Sioco, Parachor Consulting!
---
#13- To help B2B businesses to generate demo request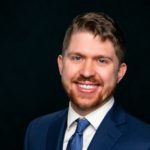 Right now we're using digital marketing to help B2B Businesses to generate demo requests for their software products right inside of Facebook. This all depends on knowing your audience, having a message, and getting through the clutter of everything else that's going on inside of Facebook or other platforms. Right now is a great time to expand into digital marketing if you've got a good business and a specific audience rather than targeting a super broad target.
Thanks to Jeremy Haug, B2B Business Experts!
---
#14- To introduce myself to potential clients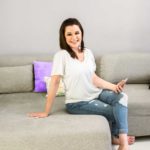 Digital marketing is how I introduce myself and my business to potential clients. Through social media, my website, podcast, and paid traffic, I am putting my business directly in front of them and presenting solutions to their problems. From there, digital marketing helps me to build and nurture those relationships daily via engaging on social media and giving them value through podcasts and email content. All of this helps build trust and moves them along the journey to becoming a paid client.
Thanks to Michelle Fernandez, Michelle Fernandez Media!
---
#15- By being flexible to change the campaigns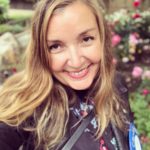 I use digital marketing to make changes as I go. You can't make significant marketing changes once you've committed, to traditional methods. For example, once your billboard is up, you can't alter the ad until the end of your campaign. However, with digital marketing, I have the ability to make changes whenever. I frequently update campaigns, tweak social media ads, optimize SEO campaigns, and update my content accordingly whenever I need to. Flexibility to this extent enables me to adjust my businesses' campaigns at any moment to drive the best results
Thanks to Michelle Arnau, Rowan for Dogs!
---
#16- By using SEO to provide answers to readers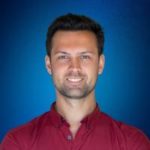 I use SEO to provide answers to readers' questions and position myself as the go-to expert. The best way to showcase that you're the expert in a field is to tell people exactly what they need to do in order to solve their problems. I do this through in-depth articles and a lot of the time, readers still want the security of an expert to actually do the work or analyze their unique situation. This is organic lead generation, while also acting as an additional revenue stream from visitors that are willing to bootstrap it themselves.
Thanks to David Woutersen, Outofthe925!
---
#17- to reach out to local communities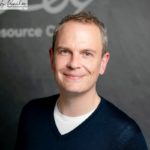 As a small business, our local community is extremely important to us. It is the backbone of our customer base. It's understandable how most of our marketing efforts will be focused on this local community. But gone are the days of handing out flyers to passersby near your store. Now, everything happens digitally. We've tailored our content marketing strategy and keywords tactics to cater to the local community, so our visibility is much higher than that of our competitors.
Thanks to Jon Lynn, My Office Pod!
---
#18- To interact with customers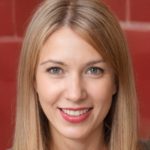 For my business, digital marketing is all about interacting with my existing customers while bringing new ones on board. Whether it's through social media platforms like Facebook and Instagram, blogs, emails, or anything else, our priority is to provide customers with evergreen content that they can relate to. This is the cornerstone of building successful relationships with them. We create relevant, SEO-driven content that enables us to re-post the content in different ways in the future.
Thanks to Elisa Bender, RevenueGeeks!
---
#19- For retargeting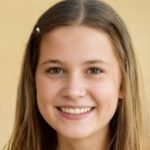 Retargeting is digital marketing to people who have already engaged with your marketing content in the past. Retargeting is a marketing strategy that develops trust in your target market. When people keep on seeing your ads frequently, they trust your business, which increases the chances of them choosing your business over any other similar business. It works across different platforms, and you only need to get people to land on your website first to retarget the on other social media platforms.
Thanks to Lucia Jensen, Weloans!
---
#20- To create valuable content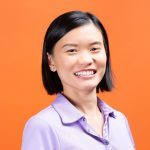 Digital marketing is a necessity for any business in today's age. It allows you to reach a wider audience than ever before while also targeting them specifically. Through digital marketing, I can generate leads and sales through my website, social media platforms, and email marketing campaigns. Additionally, I use digital marketing to create valuable content that helps me rank higher in search engines and build trust with my audience. Overall, digital marketing has been essential in growing my business and reaching new customers.
Thanks to Fanny Surjana, Quenchlist!
---
#21- Using video content to reach customers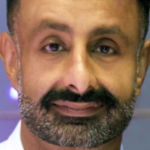 We have been using VIDEO CONTENT to reach our customers. We create video content that shows that we care about our potential and existing customers. You can create a "how you doing video", and you can create a video offering free strategic tips that can help clients. Also now people do not prefer sitting and going through multiple slides. They want quick answers and live sessions guarantee that. So with video content, we have also been investing in live videos to engage with our customers and build trust in them.
Thanks to Steven Athwal, The Big Phone Store!
---
#22- For lead generation and brand awareness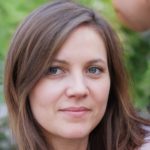 Digital marketing provides access to an extensive pool of potential clients, so I leverage it for lead generation. I use blogging, online marketing videos, and social media primarily for lead generation. My business also uses digital marketing to create brand awareness and promote new products. I collaborate with social media influencers and other digital marketers to access their niche communities. During product promotion, I tap into these niche communities since they have known interest in my line of products.
Thanks to Stella Scott, EasyPaydayLoan!
---
#23-  Building SEO friendly content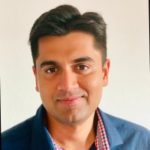 We focus on SEO first and content marketing through our blog second. Building SEO value is the primary goal, which we approach by building a quality website with content that our consumers want to see. One major aspect that many businesses neglect is technical SEO, which refers to the backend of the website and its code, ensuring that it is optimized for the best load time. Working on our SEO value ensures that our blog is not just the center of a calculating digital marketing strategy but also to reach customers.
Thanks to Soumya Mohan, Poised!
---
#24- By using blogs to attract consumers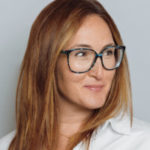 We use our blog to entertain, attract, and inform consumers. The basics of raising an SEO value are the most straightforward part of a digital marketing strategy, but the real meat-and-potatoes are in content creation. Content creation is the litmus test that reveals which businesses are disingenuous and which truly care about their mission. It's fairly easy for the modern internet denizen to figure out when a company is phoning it in, creating bare-bones content that simply checks the boxes without actually creating any real value to the customer.
Thanks to Jaymee Messler, The Gaming Society!
---
#25- For content marketing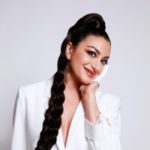 I suggest using digital marketing for content marketing. Content marketing promotes and creates content assets to increase traffic, generate leads, and increase brand awareness. For example, blog posts, eBooks, and infographics are all platforms that contribute to a content marketing plan. Publishing and producing blog posts on a company blog demonstrate your brand's knowledge and increase organic search traffic. This increases your brand's chances of converting site visitors to sales leads.
Thanks to Robyn Newmark, Newmark Beauty!
---
26- To conduct online public relations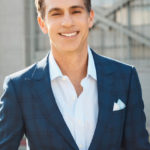 You can utilize digital marketing to conduct online public relations for your business. Online public relations is a term that refers to the activity of gaining online coverage through blogs and other types of digital media. It is similar to traditional public relations but takes place online. You may improve your public relations operations by leveraging social media outreach to reporters. Conversing with journalists on Twitter is an effective approach to strengthen your company's relationship with the press, resulting in media possibilities.
Thanks to Dr. Michael K. Newman,  Michael K. Newman!
---
#27- To highlight members of our team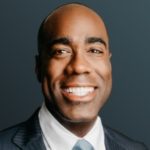 We use digital marketing to highlight members of our team on social media. Not only do we want to recognize our employees' hard work, but we believe it's one way to connect with our customers. By giving a shoutout to team members who have done exceptional work, our clients get to know us on a more personal level. They get to see the actual names and faces that make up our company.
Thanks to Isaiah Henry, Seabreeze!
---
#28- To create an online presence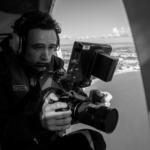 Digital marketing is the backbone of our business. In a creative industry, the first question customers often have is where can I see your work? This is shortly followed by how much does it cost? Our digital marketing presence, whether that is our website or social media, answers these questions in a quick and effective way, encouraging customers to take the next step with us. It is the backbone of our branding, our market positioning, and our USP – without digital marketing, we couldn't convey any of that.
Thanks to Laundon, LP Visuals!
---
#29- To generate traffic to my eCommerce campaigns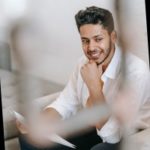 I am a marketing consultant and an established entrepreneur. I run a successful Niche website called Biking Know-How. I have also managed eCommerce marketing campaigns for a portfolio of my customers. I use digital marketing heavily to generate traffic and sales for my eCommerce campaigns. I would like to share a marketing strategy that helped me improve the conversion rate for my campaigns. I implemented these tactics during the Black-Friday Flash Sale last year and it worked wonders.
Thanks to Rohan Kadam, Biking Know How!
---
#30- To help other businesses to attract more leads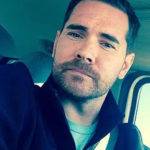 Digital marketing is the bread-and-butter of our business. We help home service businesses attract more leads and achieve revenue goals through proven & personalized digital marketing techniques. We focus on the real metrics that boost and grow a business, including sales and profit. Best practices are constantly changing in our industry, and we are continually staying ahead of the curve in order to ensure the best results for our clients.
Thanks to Adam Olson, Home Service Direct!
---
How do you use digital marketing in your business? Tell us in the comments below. Don't forget to join our #IamCEO Community.