The leadership style of entrepreneurs and business owners can significantly impact their team dynamics and their ability to navigate various challenges. Effective leadership often hinges on a few critical skills, primarily centered around communication, conflict resolution, and decision-making. A leader's capacity to communicate clearly, both in articulating their vision and actively listening to their team, fosters a sense of direction and unity within the organization.
We asked entrepreneurs and business owners about their leadership style and here are the responses.
#1- Value-driven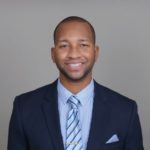 I am a leader who believes in values. To promote effective leadership, it is essential to have honesty, respect, accountability, and teamwork. The team and I should reciprocate the values identified. Additionally, it is essential that I serve as a role model and do the right thing even when no one is looking. As a successful leader, I strive to cultivate accountable team members, which will ultimately push them to their greatest potential and also motivate me as a leader to improve. For effective accountability to take place, it is important to clearly define the roles of the team and myself.
Thanks to Ryan C. Warner, RC Warner Consulting!
---
#2- Visionary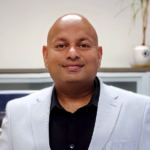 As the CEO of TechAhead, I embody a leadership style that blends visionary thinking with a hands-on, customer-centric approach. With over 24 years of experience driving corporate growth and delivering innovative client solutions, I have fostered a culture of excellence and strategic vision within the technology industry. My leadership philosophy centers on cultivating a dynamic environment that encourages creativity empowers our talented team, and fuels our commitment to exceeding client expectations.
Thanks to Vikas Kaushik, TechAhead!
---
#3- Leads by example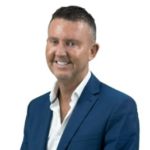 I lead by example. I never ask any of my employees to do anything that I wouldn't, and won't, do myself. I'm not afraid to jump straight back in and do what needs to be done or to sit down with anyone who needs to talk about work, their day or anything that's bothering them as clear, concise, and effective communication and making sure that your team know that they can depend on you to always stand by them and do the right thing are key to succeeding in any environment
Thanks to David Brewer, Protect Line!
---
#4- Clarity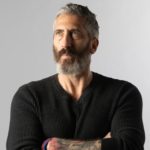 My leadership style is one of high expectations and high support. As someone who found working for unclear, wishy-washy bosses borderline maddening, I decided to be the opposite when I started my company. I ensure, to the best of my ability, that expectations for job performance, evaluation, and even how we're going to interact with each other and our partners are impeccably clear. I provide ongoing feedback and coaching to the team to ensure we continue to hit those marks. When we miss, it's okay. We recommit and work to get better. The more direction I'm able to provide for the team, the more they're free to focus on the actual work.
Thanks to Michael Sonbert, Rebel Culture!
---
#5- Pacesetting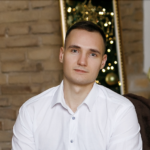 I would describe my leadership style as "Pacesetting leadership," where I attribute productivity and achievements of set goals as the most important focus of the organization. We have quarterly and monthly goals not only for our sales and marketing teams but also for our product development team and the organization as a whole, which we focus on achieving every year. E.g our current trajectory is to increase the active subscriber base for Scrape-itCloud by 11% this year. Well-defined expectations help to attain deadlines and eliminate ambiguity.
Thanks to Roman Milyushkevich, Scrapeitcloud!
---
#6- Inclusive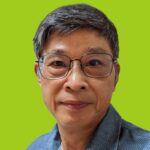 My leadership style is a symbiotic blend of vision and inclusivity. Rooted in my days as a fervent student at the University of Massachusetts Dartmouth, I've always prioritized knowledge and foresight. Yet, my experiences at eBay and the inception of Gaatu Inc. taught me the significance of fostering a collaborative environment. In essence, my leadership is about charting the course and then walking that path shoulder-to-shoulder with my team.
Thanks to Ben Pu, ShipSage!
---
#7- Collaborative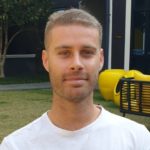 The best way to describe my leadership style is "collaborative and empowering." I believe in building a team culture based on open communication, respect for one another, and continual improvement. I've found that when everyone's voice is heard, and their perspectives are valued, innovation flourishes. We've worked hard to create an atmosphere where everyone feels part of the big picture. We train our team to stay ahead of the game regarding plumbing and customer service. That's what makes us the best at what we do.
Thanks to Matt Little, Damien McEvoy Plumbing!
---
#8- Honesty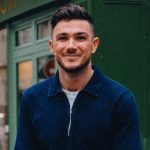 I'm all about working together and respecting each other. I'm all about hearing what my team says, giving credit where it's due, and having an honest conversation. Like going on a new journey, I'm flexible and problem-solving. Not only does this make us more productive, but it also creates a great work atmosphere. I've learned a lot from my travels. Cultural sensitivity and communication are two of the most important skills I've picked up.
Thanks to James Smith, Travel-Lingual!
---
#9- Growth-oriented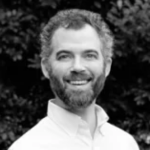 I'm all about nurturing a thriving and inclusive organizational culture. Values like collaboration, humility, and humanity take center stage, highlighting my people-focused approach that strives to foster a positive and dynamic work environment. I'm dedicated to nurturing internal team growth and skill enhancement, reflecting a career-growth-oriented leadership style. This means I'm all about providing our team with the tools and opportunities to excel within our organization and beyond.
Thanks to Jack Carrere, Prokeep!
---
#10- Innovative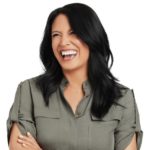 My leadership style is best described as innovative and inclusive. I believe in driving a remote team towards a specific mission, reflecting a visionary approach. I prioritize workplace efficiency through tools like Shopify, Klaviyo, and Asana, highlighting my practical and organized leadership style. Moreover, my commitment to diversity and inclusion, as seen with women leaders Stephanie and Chairman Kim from diverse backgrounds, showcases my inclusive and forward-thinking approach. This resonates with our company's goal of addressing health issues from the top down and fostering collaboration within the team.
Thanks to Stephanie Venn-Watson, Seraphina Therapeutics!
---
#11- Customer-centric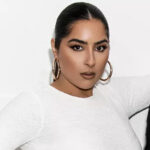 My leadership style is centered around fostering inclusivity and empowerment. I believe in creating a sense of community and representation, where every individual's voice is valued. Being part of a female-founded team and emphasizing diverse perspectives underscores my commitment to collaboration and support. Ultimately, my leadership approach is geared towards prioritizing customer satisfaction, promoting inclusivity, and cultivating a collaborative environment.
Thanks to Shideh Kaviani, Naked Wardrobe!
---
#12- Democratic & adaptive
Being democratic and adaptive defines my leadership style in a nutshell. I believe involving my team members in decision-making processes, valuing their input, and considering their opinions are crucial for driving growth. Moreover, adaptability is at the core of my leadership approach. I understand that circumstances can change rapidly, requiring swift adjustments and innovative solutions. Encouraging my team to be flexible can help us navigate challenges and capture new opportunities.
Thanks to Andre Oentoro, Breadnbeyond!
---
#13- Guided collaboration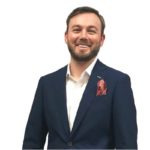 As the CEO of a marketing firm, I've come to embrace a leadership style that I'd describe as 'Guided Collaboration.' I firmly believe in fostering an environment where every team member's unique strengths and perspectives are valued. It's about setting a clear strategic direction and empowering my team to make decisions, take ownership, and excel in their roles. Through regular communication and open dialogue, I ensure that everyone understands the company's goals and their contributions toward achieving them.
Thanks to Cody Jensen, Searchbloom!
---
#14- Servant leadership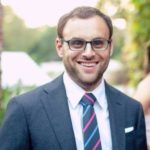 As a CEO, I've always embraced a blend of visionary and servant leadership. Visionary in the sense that I'm committed to setting a clear direction and inspiring my team with a shared purpose. I think it is important that everyone here is aware of the big picture and how their work helps us get there. On the other hand, I firmly believe in servant leadership, where I support and empower my team members. I'm there to remove obstacles, provide resources, and ensure they have the autonomy to excel in their roles.
Thanks to Jordan Adair, ShirtMax!
---
How would you describe your leadership style? 

Tell us in the comments below. Don't forget to join our #IamCEO Community.