There's never been an important time to build a personal brand than in this era of social media. It adds to your credibility and makes your business stand out. Personal brands are not a reserve for a certain category of people and it's important for entrepreneurs to work on growing their brands. How exactly should you do this?
We asked entrepreneurs and business owners how they build their brands and here are the insightful responses;
#1- Harnessing the 'It' Factor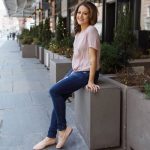 There are a thousand and one people who do what I do. I run a marketing/PR firm and I've written two books. I get to prance around the country and speak on women's empowerment and mental issues. I'm well aware that if I was to do a quick Instagram or Twitter search, I'd see that there are plenty of other women like me. So what allows me to build my own personal brand? I harness my 'It' factor. I consider this to be something unique about my business story or company that I am not seeing elsewhere and I monopolize on it. For instance, my client roster list is full of either a.) female owners businesses OR b.) product/service that benefits women. This ties in perfectly with my female empowerment advocacy campaigns I spend time on. Another example of my 'IT' factor is how I speak to my audience on social media. I am transparent to my audience about my struggles as well as offering resources to those who are perhaps also struggling with the same trials and tribulations. Both of my successes with my personal brand seem to center around the emotional tie between myself and my audience (which is predominately female).
Thanks to Hope Alcocer
---
#2- Letting customers know who we are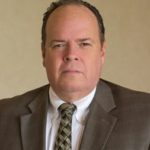 In my personal experience, the most important thing you can do to build your personal brand is to let your customers or clients get to know who you are. Let them know how much you enjoy your job and want to get them the best result. Let them get to know your staff and the others that are working with you in your business. Remember, life-long clients are the best referral source. It is ok to let your "business" guard down and just get to know your client or customer. Ask about their family or what they enjoy doing. Make sure you are genuine, not fake. I truly am interested in people and who they are.
Thanks to Frederick Penney, Penney & Associates Injury Lawyers!
---
#3- Branding and visuals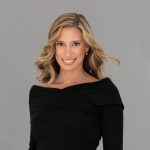 To build a personal brand, I first made sure my branding visuals were cohesive. This meant creating a logo, company colors, and font for use across all platforms. Our business cards use the same key identity points, and we hired a graphic designer to create a template for our monthly eBlast to ensure it was consistent with the website and logo design. Our website sets the tone for visuals, as well as the voice and tone of the brand. I utilize social media to network and spread my message, and I network in person. It's been important for me to make connections, spread my brand in person, and build relationships. We also use these events to create online content for the brand. I make sure to get my ideas out there and position myself as a thought leader, which again comes through in the content for our website, newsletter, and social media channels.
Thanks to Lindsey Myers, Concrete Blonde Consulting!
---
#4- Diving into travel and experiences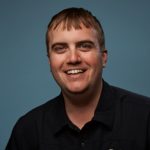 I built my company around what I love: hidden history, meeting new people, and great. Four years ago I started the history tour pub crawl company Boston Crawling, based in Boston, MA. I've tied my personal brand into the company's brand by diving into travel, experiences, and, yes – lots of beer. I've worked on developing a personal brand of the guy who has been there and drank that by constantly visiting new places – especially bars – and posting about my experiences on social media. The posts usually get a boost when I bring my dog along with me.
Thanks to Bobby Heaney, Boston Crawling!
---
#5- Speaking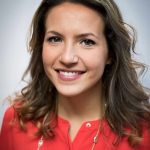 The biggest start to my personal branding efforts was through my speaking. It was really what got the ball rolling for me and it really shaped up my personal brand. Determined to take my nerdiness and smarts to the stage, I traveled around the world to share my knowledge with others and to help them meet their goals. Opportunities open when people see me in action, because they know I really care about what I am sharing. I found something I'm passionate about, I put in the work, and it pays off. When you decide to build and market your own personal brand, finding something that truly drives you makes all the difference.
Thanks to Veronica Romney, Modern Marca!
---
#6- Using my existing designs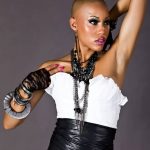 After gaining a huge audience as a fashion designer I used the attention to create a platform for other emerging designers I was able to go from doing a small fashion show of several hundreds of guests to doing a fashion & beauty expo with attendance of 5000. I continued to use my designs to gain my audience attention to promote my event. We now promote NyaNya Experience Expo as our event. A platform designed for the fashion & beauty industry. While focusing primarily on emerging creative minds. Creating a platform for this artist to network, brand their service and/or product, make sales and get educated at our continuing education classes.
Thanks to Crystal Harris, Nya Nya Couture!
---
#7- Several ways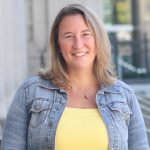 When I started a blog in 2012, I wrote a post everyday that show the parallels between landing a date and landing a job. I used real life examples with a touch of humor in the blog posts that shared on my Twitter account. Being authentic and consistent with my posts led to my blog being picked up by the Chicago Tribune's blog platform the following year where I was able to devote my Hitz & Mrs blog to just dating advice and my original blog then only focused on professional development advice. Over the next five years, I shared advice on both of these blogs using social media to amplify my reach, which gave me enough exposure to start my own business last year. I continue to post to these platforms, and in the last year, I began publishing articles on LinkedIn while also making efforts to build my email database. One of the top ways I've been able to build that database in 2019 was by writing and publishing a book on January 1 that provided another way to share my stories with the world. All of these efforts contributed to building a personal brand that allowed me to land some incredible organizations as my clients in my first year of branching off on my own when I formed Hitz & Branding, LLC.
Thanks to Tracie Hitz, Hitz & Branding!
---
#8- Showcasing my LinkedIn and PR skills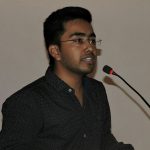 Google your name and the first thing that pops up is LinkedIn. That's the reason I got started with LinkedIn and started creating content which lead to getting featured in international books, landing TEDx talks, getting guest post positions and so on. Also, To develop my credibility, I used HARO to get PR and then to have a great network which shares the good word about my work with their friends, I started connecting to all my Influencers and inspirations on Facebook. I also leveraged Facebook groups to showcase my LinkedIn and PR skills by adding value to them through value additive posts and articles.
Thanks to Vanky Kenny Kataria
---
#9- Showing up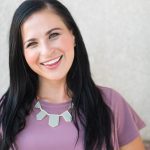 I have built a personal brand through daily behind the scenes stories on Instagram, blogging in a clear brand voice that matches my own voice IRL, and making it a priority to show up authentically for my audience so I can build that Know – Like – Trust factor. My clients feel like they know me, like me, and trust me before a pitch or transaction even starts- and that is worth its weight in sales gold. By tapping into what my audience wants to see from me, listening to their requests, and giving away tons of free knowledge, my sales tactics feel more like sharing and less like selling.
Thanks to Melisa Celikel, Let's Get You Organized!
---
#10- Compiling blog posts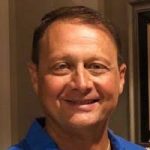 My strategy was to become a thought leader in my industry by creating a blog that offers practical and useful information to our target market. The blog posts were bimonthly and shared on social media platforms like Facebook, LinkedIn and Twitter. I built a professional group on LinkedIn and interacted with followers there. After a few years, I compiled many blog posts into an eBook that I published on Amazon, iTunes, Nook… I later joined SCORE, the non-profit organization that is affiliated with the Small Business Association (SBA) to help entrepreneurs and small companies succeed. I became a certified mentor and have 25 clients that I mentor and co-mentor. I also have a blog on our chapter's website and present a workshop on Digital Marketing.
Thanks to Nabil Freij, GlobalVision International!
---
#11- Actively engaging with people online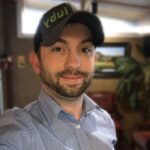 The most effective way to grow a brand is to be actively engaged with real people on a constant basis. I'm always online building relationships with people as well as going around engaging with my local community. Building a brand shouldn't be about return on investment, it should be about return on relationships! Staying true to myself, caring about & helping people, as well as building relationships are how I build my personal brand.
Thanks to Kyle Hetrick, iuby, LLC!
---
#12- Being authentic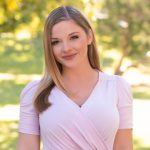 With a following of over 10,000 people between Instagram, Twitter, and Facebook, what I've learned while building my brand is that being authentic works! While many people look to other influencers or bloggers for inspiration, that only results in imitation. If you truly tap into your own creative interests, people will sense that you're being authentic and will, therefore, be more likely to support you and your brand! Think long and hard about what makes you stand out, what defines you. Celebrate those things and show them to the world!
Thanks to Liz Jeneault, Faveable.com!
---
#13- Created an "artifact"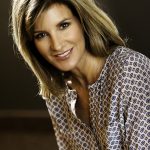 I crafted my message with heart and got comfortable speaking on stage. No skill will advance you faster than being a masterful presenter. To set my brand apart I created an "artifact." Something genuine to who I am and meaningful to the people I serve. For me it was HEART&MIND BRANDING, a trademarked process that leverages what I do, works while I am sleeping and is 100% mine. It has allowed me to work worldwide and gained me notoriety as the person who branded branding.
Thanks to Kathy Heasley, HEASLEY&PARTNERS!
---
#14- Providing a peek behind the curtain of my real life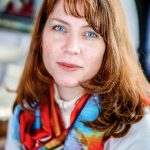 I'm a photographer, so my personal brand growth is primarily driven by imagery. My audience is going to build rapport with me on a much deeper level if they feel like they know the person behind the brand. Curated images that build to tell a story but still show the real me. Not traditional headshots or stock-like images, more like a peek behind the curtain of my real life, being silly with my dogs or drinking a glass of wine. Especially showcasing things that my ideal customer can relate to. I really struggled to find a photographer who understood the photography model I wanted. As a result, I have pivoted my business to help other entrepreneurs with their own personal branding photography needs. So my personal branding strategy actually changed the course of my business.
Thanks to Jennifer McCallum, Real Brand Photography!
---
 How have you been able to build your personal brand? Tell us in the comments below. Don't forget to join our #IamCEO Community.