WordPress, it's the big dog on campus powering over 20% of the market. With so much support and so many themes, it is one of the most widely supported options for entrepreneurs and business owners to build their website. However, just like anything there are pros and cons to using WordPress and even thought it is the market leader, it has it's cons too. We decided to ask some entrepreneurs and business owners what they love and/or hate about WordPress (software).
#1 – It's Stable, Up-to-Date, Easy to Use & Excellent for SEO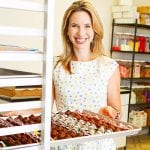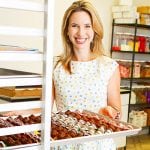 We've created several WordPress sites to augment our main e-commerce site. We love the platform because it is stable, kept very up-to-date, easy to use and excellent for SEO. Not all of our WordPress sites need to rank (some are trade sites only) but the main one we run on WordPress ranks as high as can be (wholesalefortunecookies.com). We love that the styling and customizing options are limitless, especially with our favorite theme, Divi, from Elegant Themes—a superb page builder type theme. To optimize performance, we host our sites on hosting plans built especially for WordPress.
Thank you to Erin Jump Fry, Fancy Fortune Cookies!
---
#2 – Easy to Use & Well Known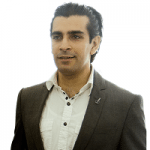 Everything except our core business is based on WordPress – I really appreciate the fact that it's easy to use and well known platform, so I can easily find people with the WP knowledge to outsource a lot of tasks to. Also, because it is so widely spread, you can find great support from the community and tons of extensions – themes and plugins. We use plugins to automate bunch of stuff on our sites, especially marketing tasks. I found WP lacking in flexibility when advanced customization is needed. For our core business, which is job board, we developed a custom platform because we aimed for superior performance and WP simply wasn't on that technical level.I would gladly talk about this more in detail with you!
Thanks to Neil Napier, Job Rack!
---
#3 – 3 Considerable Advantages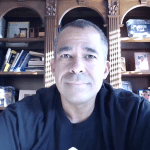 Any small business looking to have a dynamic and easy to modify website should use WordPress. There are 3 considerable advantages that WordPress provides entrepreneurs. First there is a large ecosystem of affordable and excellent freelance resources who can help design and develop a custom WordPress theme to match your brand and the purpose of your site. Plus when you're just starting out a large number of professional existing themes. Second, there are over 50,000 plugins available that allow you to expand the functionality of WordPress and easily integrate with most small business marketing platforms. And lastly, once your site is configured you have a WordPress content management system (CMS) in place that allows you to easily add pages and content to your website without development. WordPress makes website management very easy, for even the non-technical entrepreneur.
Thanks to David Ferguson, Tech Smart Boss!
---
#4 – Use of Plugins
WordPress as a platform has impressed me in many ways but one way stands out more than all of the others combined. That is the ability to use plugins which really allow you you to make major changes to your site like adding in a security plugin or something small like adding in a email contact form.
Thanks to Sterling Graham, ChainsToGains.com!
---
#5 – Powerful but Some Businesses Struggle
WordPress is a really powerful tool when used correctly.  It has seemingly infinite options for customizing your site, which is something we love.  There is an entire ecosystem built around it (programmers, tools, plug-ins), which make it easy to get things done. We also see businesses struggle with WordPress.  A few of the top reasons: (1) There are a million templates to choose from, but that doesn't mean they are all good (or good for your business) (2) There are too many plugins.  Certain plugins can slow down a site, and if you're not watching it, soon your WordPress site takes over 5 minutes to load – that's not good if you want your users to stay on the page.
Thanks to David Ferguson, Tech Smart Boss!
---
#6 – Why WordPress? 7 Reasons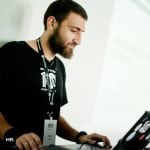 I'm the CEO of a WordPress agency working for the enterprise. We do maintain high-scale platforms, but do partner up with startups and entrepreneurs on some ventures as well. Why WordPress? (1) A recognized content management system and a blog platform that's well known by marketers, business assistants, small and medium business owners. This makes content production a streamlined and elegant process, clean UI screens with detailed list views that are easy to comprehend and maintain. (2) Complete UI flexibility – most WCM/CMS do have limitations in term of the user interface and flexibility of the design. WordPress presents no constraints in terms of theme development and any design can be converted into a WordPress theme. WP core components don't put artificial limitations that require design simplification and lower conversion rates. (3) Massive flexibility – a simple business website or a blog can easily be turned into an eCommerce platform, a forum, a membership website or even a Groupon/LMS/anything. This presents a great growth path for building any kind of business on top of WordPress. (4) Integration with most platforms out there. Since WordPress powers 27% of all websites online to date, every service or platform strives for decent integration with WordPress. As a result there are thousands of plugins integrating WordPress with CMS, eRPs, marketing automation platforms, email subscription tools and anything out there which cuts down on custom development or any activity that could boost up the digital presence of a business. (5) Performance out-of-the-box – in addition to several plugins enhancing WordPress for high traffic, there are dozens of managed WordPress hosting providers that would take care of your website's speed and even security. This allows for massive growth at a lower cost as compared to paying for a number of dedicated servers even with several hundred visitors a month. (6) Easy access to manpower – custom framework and CMS developers are a fraction of the number of experts profiling in WordPress. There are quite a lot of amateurs providing WordPress development services, but even though it's easy to find expert agencies that build high-scale platforms and can build any tool or extension for your WordPress website. (7) Internationalization and accessibility – WordPress specializes in building a multilingual platform in over a hundred languages which increases your coverage in different markets around the world. Moreover the Core has been optimized for accessibility which provides an opportunity with people with disabilities that have limited access to online platforms through different devices helping them browse the Web.
Thanks to Mario Peshev, DevriX!
---
#7 – It's Like a Chameleon – It Can Be Whatever You Want it to Be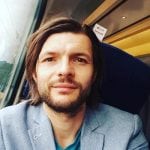 The greatest thing about WordPress is the fact that it can be whatever you want it to be – incredibly simple, or complex and in depth. Over the years, as a website provider, we have served hundreds of customers with WordPress websites and covered everything from basic preset themes right up to bespoke designs with extra hard coded elements and a wide array of plugins to meet all needs. The ease of use also means it is a great platform to be able to train people up on, so that once they have their website they can run it themselves, anything from personal blogs right up to small eCommerce stores. For larger eCommerce stores we always recommend a dedicated eCommerce platform, but for most other things, you can't go wrong with WordPress.
Thanks to Dave Hartshorne, Dijitul!
---
#8 – There's Likes & Dislikes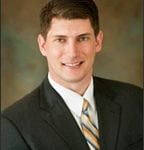 For the past 8 years or so we have used WordPress as our business website platform and have come to like and dislike several features over the years. Our experience has been very positive overall, with only a few exceptions. One of the biggest drawbacks of WordPress can be page load speed depending on the theme choice. The more features a theme has generally means more code and slower load times which can significantly impact conversions.
What we love about WordPress is how simple and intuitive it is to use. WordPress has a large development community that is experienced with working in it and plugins are readily available to add virtually any feature you can imagine. Additionally, the technology is constantly updated as opposed to some other platforms that become less popular over time with fewer updates.
Thanks to Jeremy Schaedler, California Contractor Bonds!
---
#9 – Back It Up Daily, Change Passwords & Install Updates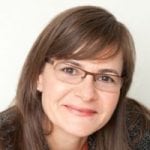 I have been using word press for years and I find it very user-friendly. It has lots of plug-ins and once it is set up it is very easy for someone with little experience to make minor changes. I have suggested it to many of my small business clients. I myself have three websites. Recently, my main WordPress site (clearintentions) was hacked into. Several plug-ins were installed and the hosting company took it down. While WordPress is very user-friendly, it is well known that it can be easily hacked into. I guess I was native in thinking that it wouldn''t happen to me. If you use word press make sure you back your site up daily, change your password frequently and install the updates as soon as they are available.
Thanks to Dr. Barbara Schwarck, Clear Intentions International!
---
# 10 – Ability to Customize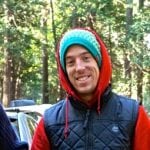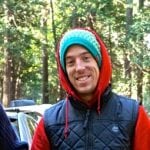 The best part about WordPress is your ability to customize. Whatever you need as a company, you can theoretically do, as long as you (or your developers) have the skills. For us as a tour company, for example, we needed a custom Map page to show people the free landmarks of San Francisco they can visit before and after our tours. So we put pen to paper, created the idea and made a fully-customized, clickable map on our site. With other platforms such as Weebly, that customization just wasn't possible, as you need to conform to their rules and layout. With WordPress, on the other hand, you don't have the restriction: whatever you can dream of you can do. That's a big plus when it comes to beginning a new, original company.
Thanks to Dylan Gallagher, OrangeSkyCo.com!
---
#11 – WordPress vs Squarespace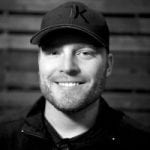 I am often asked to customize a Squarespace site beyond the look and feel, which means it is time for another solution. Squarespace is designed to avoid the need to hire a professional, and it is great for that. WordPress gives you advanced customization options and really powerful plugins to market your business. However, approach WordPress like adopting a puppy, there's a lot of maintenance you need to be aware of and you will require some professional assistance. A managed hosting solution and proper theme development are critical for WordPress updates, which happen all the time. While every situation is unique, WordPress can be a great solution for small businesses looking to get their word out — at a modest budget.
Thanks to Aaron King, Elm Digital!
---
#12 – Easy, Inexpensive & User-Friendly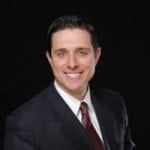 I've been using WordPress for almost 10 years and LOVE it. Every time I try to stray and use another CMS, I quickly get reminded as to why it's a bad idea. I use WP on our main sites for our company as well as for a number of nonprofits and professional associations I belong to and manage online properties. The reasons are simple: (1) Easy: Chances are I can find a ton of assistance creating, launching, and optimizing the site. I've gotten sites up in as little as three business days that were mobile friendly and optimized. (2) Inexpensive: There are beautiful templates I can purchase so I can spend more time on creating content and communicating with my clients and potential clients. I can get beautiful sites up quickly and for typically under $300. That's a far cry from the days of custom Flash sites! (3) User-friendly: The beauty of WP is the user interface. Even a novice can quickly learn how to add blog posts without mucking up core templates and themes. This, again, allows us to focus more on our mission and message and not on the medium. I have worked with our CMSs for years and as I am updating websites, I am going back to WordPress and away from these CMSs. There are more plugins available and more people that can help me moving to a WP environment. I'm finished fighting it!
Thanks to Aaron Norris, The Norris Group!
---
#13 – Inexpensive & Easy to Update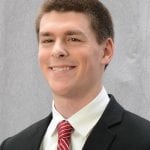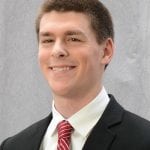 WordPress is a great platform to build an inexpensive website that is easy to update on your own. Several other platforms have these features, but are often more expensive than hosting a WordPress site. Since WP is open source, there are thousands of free plugins to choose from that can make your web development work very easy. On my site I use a plugin for everything I can, and have had to do minimal coding for formatting issues. Another great feature: there are thousands of WP freelancers that can take care of updates and issues at a low cost if there is something you can't figure out on your own, and they'll get it taken care of quickly. You even get free support with WordPress because there are so many discussion boards to ask for help. Unless you have the money to hire an expensive web development company, WordPress is the best solution by far.
Thanks to Caleb Wetherell, Lemonly!
---
#14 – Perfect Especially for a Virtual Team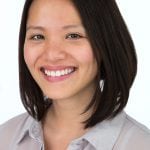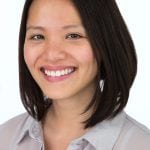 WordPress is perfect for a small business, especially if they primarily employ a virtual team. It's optimized for SEO, it has tons of plug-ins, it's well-integrated with all social media channels out there, and it is THE most flexible option for an online presence if you are starting out and thinking about scaling your business in the near future. I worked with pretty much all other website building options for my clients and have yet to find one that allows such variety as well as flexibility. You can be an artist, a freelance writer, an online retailer, or a non-profit, and still use WordPress!
Thanks to Angelique Pivoine, Good Thinking Agency!
---
#15 – There's Good & Bad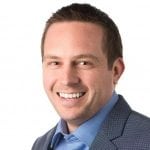 We use WordPress internally for our company site and have built hundreds of WordPress sites for clients. It is an amazing CMS that has really evolved over the years and it used by millions of people but it does still have some downside. One of the biggest concerns we see frequently is the security concerns. People that have been working with WordPress for years know too well about some hacker finds hole to exploit and a bunch of sites get hacked and everyone scrambling to update their site. These issues have gotten better over the years but it has given WordPress a bad rap about security. The other downside we see is that if you want to build a large e-commerce site or something a little more complex WordPress is probably not the best CMS to use. There are many great add-ons for e-commerce but usually a system like Magento ends up making more sense. We do love that WordPress offers the largest selection of themes and plug-ins out of any CMS. This can really speed up development time on many types of websites. There are literally themes available for any type of industry one can think of.
Thanks to Mark Tuchscherer, Geeks Chicago!
---
Continue the conversation below! What do you love or hate about WordPress? Also, check out our FREE videos to help you become a WordPress Ninja.