For a business owner or budding entrepreneur, books can be a life preserver. Of course, valuable lessons often come from doing. Business lessons can be learned by trial and error and by putting yourself out on the line. But the same lessons can also be had from a book. Reading about the errors and triumphs of other business leaders can prevent you from making mistakes and push you in the direction of success. Beyond lessons, a good business book can inspire you to lift your business to an even higher level. Below is a selection of business books chosen as favorites by entrepreneurs and business owners.
#1- E-Myth Mastery by Michael E. Gerber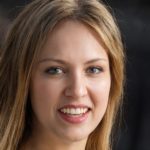 E-Myth Mastery: The Seven Essential Disciplines for Building a World-Class Company – Michael E. Gerber. This series discusses the fundamentals of establishing and running a business. I absolutely love this book because it delves into the difficulties of running a business once it has been officially launched and operating for some time. Michael's personal story of management failures and eventual recovery serves as an important lesson for business owners, as it infuses the entire book with loss and restoration emotions.
Thanks to Kathryn Smithson, PathSocial!
---
#2- The Compound Effect by Darren Hardy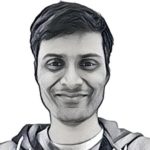 Consistency is the key to success, and I've learned that from experience. If you want to understand why this is critical in business, why you need it, and how to be consistent, you should read Darren Hardy's final choice, the compound effect. I really like and recommend this book because of its straightforward message – multiply your success little by little. The author, Darren Hardy, is also the founder of Success Magazine, so you can be certain he has the winning formula for success!
Thanks to Girish Redekar, Sprinto!
---
#3- Grit: The Power of Passion and Perseverance by Angela Duckworth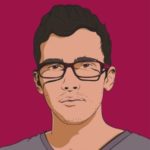 One book that made me push through having my own business and still pursuing my passion in the architecture field is the book of the New York Times bestseller, pioneering psychologist Angela Duckworth entitled Grit: The Power of Passion and Perseverance. In her book, she pointed out that the biggest secret in having a successful business is not talent and skills, but a special combination of passion and persistence called grit. This reminds me that as a founder, this requires endurance and your heart towards what you are doing, and it is enough to move forward and strive more.
Thanks to Giuroiu Anton, Homesthetics.net!
---
#4- Ender's Game by Orson Scott Card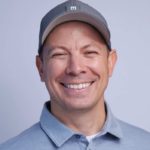 It's science fiction and (spoiler alert), the main character is a child prodigy/strategist that leads a team of his peers as they unknowingly save the world from aliens. It sounds juvenile, but that book taught me to think about leadership, self-reliance, and strategy. It was impactful to see the hero be someone I could relate to. Or, if you'd like a more adult answer – "Never Eat Alone" by Keith Ferrazzi. This book talks about how important an abundance mentality is – it helped me learn that the pie gets bigger as you help others. It's a lesson I'm still actively learning, but I would love to have started earlier.
Thanks to Logan Mallory, Motivosity!
---
#5- The Five Dysfunctions of a Team by Patrick Lencioni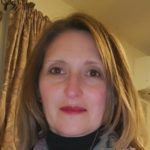 The Five Dysfunctions of a Team was introduced to me when I was in middle management for a national bank. I saw how making a change could have such an enormous impact and it helped me strive to work on my own self-development. This journey not only helped me succeed in the corporate environment but helped me learn the value of service to others. In 2020, an opportunity was presented and I started my own coaching and speaking business.
Thanks to Virginia Walton, Virginia Walton!
---
#6- The 10X Rule by Grant Cardone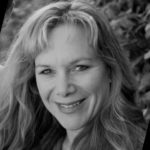 It gave me the most valuable piece of business advice I have ever received the fact that who you surround yourself with matters. After I took his advice and immersed myself in a community of like-minded people who are always striving to slay their goals, I saw massive movement in my business. Having that type of motivation around me in my daily life gave me the energy and passion I needed to stay driven. The people you hang
out with dramatically impact every aspect of your life, including your business.
Thanks to Nancy Belcher, Winona!
---
#7- Emergency: This Book Will Save Your Life by Neil Strauss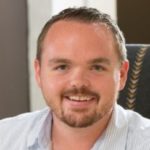 In starting my the company I took the lessons from this book to heart – to always be prepared for anything that might go sideways. Although I read this book years ago and though it's about how to prepare for emergencies like tornadoes and natural disasters, during the pandemic, it has really resonated with me again as an entrepreneur. The lessons in this book apply to doing business today, creating backup plans, anticipating different scenarios, planning in advance for when everything hits the fan.
Thanks to Chris Campbell, ReviewTrackers!
---
#8- Business Made Simple: 60 Days to Master Leadership, Sales, Marketing, Execution, Management, Personal Productivity and More by Donald Miller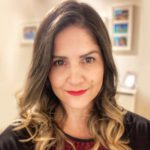 I am creative, and like many others also full of ideas, with so many objectives, and was never able to know what should be the next step. I always believed that what was missing was drafting my day, I tried bullet journaling, daily planners, did talking with organizers, and after a decade of searching, I found this Business Made Simple. This book brought me clarity. It has taught me much about myself, about my business decisions, its purpose, and gave me the tools necessary to envision the future, think
with clarity, and know exactly what the next step should be.
Thanks to Karla Fernandes, Vitamina K!
---
#9-Execution: The Discipline of Getting Things Done
Book by Lawrence Bossidy and Ram Charan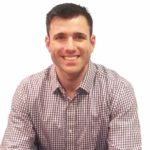 I read Execution at a time when I wasn't doing well in life. Execution isn't a motivational book but strangely, I felt compelled to work and do better for myself after reading it. This is a book that goes beyond the soft skills required to be a leader. As the name suggests, it shows practical advice on leading through execution and how to incorporate a culture that revolves around getting things done in your company. The book puts the most focus on people as an objective, including their selection, training, and development, which is what I have also tried to inculcate in my company.
Thanks to Thomas Cafarella, Ocean City Development!
---
#10- Start With Why
by Simon Sinek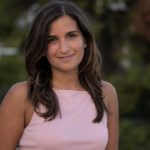 The most influential book for Sintali has been Simon Sinek's Start with Why book. It has helped us redefine how we talk to customers, how we prepare marketing copy, how we organize our sales pitch, and how we communicate. This book explains how human beings react to information and how it can be applied in the business context. When we were setting up the company, we used the Golden Circle principles received very positive feedback from prospects, partners, and clients on the end result. To this day, we continue to use the main principles as the foundation for all communication.
Thanks to Eleni Polychroniadou, Sintali Ltd!
---
#11- The Power of Your Subconscious Mind by Joseph Murphy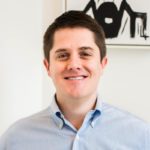 This book is an old one, published back in 1963, yet it is amazing how timeless the book is. The author discussed both the spiritual and scientific aspects of our minds in this book. It allows you to think deeply and understand yourself. It empowers your inner self. Once you know how your mind works and how you can manipulate it for your betterment, you become more confident in reaching your goals. It is not just about helping yourself to work hard or reach goals; it helps you with a good lifestyle, better sleep, happiness, fears, and so on.
Thanks to Brady Bridges, Reside Real Estate!
---
#13- Zero to One: Notes on Startups, or How to Build the Future by Peter Thiel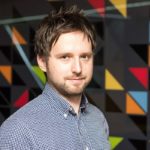 This thought-provoking book written by a successful tech entrepreneur and investor focuses on business development and entrepreneurship and offers ideas and suggestions for technology startups. The author challenges common opinions on innovation and business success and argues that it starts by learning to ask the right questions that will lead you to find value in unexpected places. The book is meaningful because it contains valuable insights and takeaways and offers solid advice on starting a company, allowing readers to exercise critical thinking.
Thanks to Charles Cridland, Your Parking Space!
---
#14- How to Win Friends and Influence People by Dale Carnegie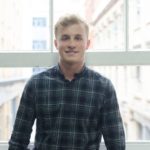 It taught me how to better communicate with people and convince them of my way of thinking. As an entrepreneur and co-founder of my company, having excellent communication skills is critical for success. You need to be able to easily establish a rapport with people and be able to discuss your passion and ideas compellingly. Even though I was enthusiastic about my business, I needed to learn how to arouse that
enthusiasm in others and this book taught me how to do that.
Thanks to Seb Evans, Banquist!
---
#15- The Art of Learning by Josh Waitzkin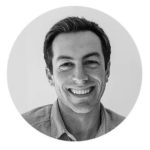 This book has had the most impact on me because it got me to view everything as a learning experience. Particularly, there is a chapter called Investment In Loss which basically is about how you sometimes have to go backward to make a big leap forwards, and the time, money, or energy you spend going backward is really an investment. The frame of this concept just really hit home for me. It gave me the freedom to quit my job which I did that week. Ultimately I started building companies and the rest is history!
Thanks to Mike Gardon, CareerCloud!
---
#16- The four-hour workweek by Tim Ferriss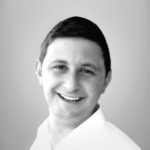 This book's main aim is not to teach or convince you to work four hours a week, its concept is deeper, It's about a lifestyle design and questions the current work norm. It really changed the way I think about business. I've learned to take advantage of new technology, and the Internet makes everything more affordable for small businesses, and most importantly, you should let other people do your job when you can. This book opened my eyes, a new way of thinking, finding a balance between work and life.
Thanks to Adam Korbl, iFax!
---
#17- 22 Immutable Laws of Marketing by Al Ries and Jack Trout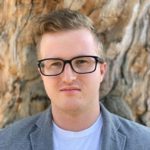 Since my startup was product-based, marketing was not my best forte. I was completely bewildered by loads of information on the internet, which is when this book made all my doubts clear. This book talks about everything which can make your marketing game strong. It helps to make your business stand out in a saturated market and outshine the competitors, especially when SaaS has been so overcrowded for the last few years. This book also mentions some real-life marketing examples that were used by some reputed companies to pave their way to success.
Thanks to Christian Velitchkov, Twiz LLC!
---
#18- Rich Dad and Poor Dad by Robert Kiyosaki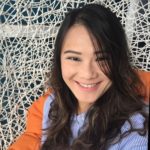 Initially, I was not the most knowledgeable about assets and liabilities.  It explains how the rich get richer by leveraging assets in the right way. This book has taught me to make my investments correctly, which was highly important considering I launched my first startup with very limited funds. It basically helped me to invest wisely in more assets instead of liabilities and generate income from the assets, which I later used to fund my startup in the long run.
Thanks to Hilda Wong, Content Dog!
---
#19- The Lean Startup by Eric Ries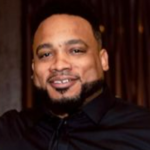 I found that not only did The Lean Startup provide great advice, techniques, and analogies to strengthen the approach, but it's also an inspirational book that challenges everything and rationalizes yourself with customer validation that your vision is scalable and viable. If you're an innovative startup, you're not expected to have all the answers and the book celebrates that. This book gave me the confidence and knowledge to take on the uncertainty of launching a startup in a competitive environment.
Thanks to Nathan Watson, Lion Locs!
---
#20- The 17 Essential Qualities of a Team Player: Becoming the Kind of Person Every Team Wants by John C. Maxwell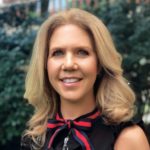 It's a book that talks about qualities that make employees great contributors to the organization. I believe it's essential that when new team members join our organization, they see the potential of what we can offer and also identify themselves as contributors to the overall company. I think it's important for new employees to see early on that we value team players and the importance of why team players are valued, as well as how to become a team player.
Thanks to Deborah Sweeney, My Corporation!
---
#21- Badass Your Brand by Pia Silva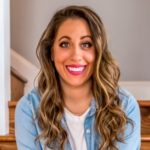 She took to spin her own branding agency from debt to profit, and after adopting the same model I was able to transform my own consultancy's offerings into more profitable services. For the longest time, I had been overcomplicating our list of services with a growing menu that I hadn't realized was pushing clients away with analysis paralysis. By simplifying the options available, I'm now able to offer the same great results but with a streamlined approach and more clarity and excitement from my target audience.
Thanks to Justina Lucas, 218 Creative!
---
#22- Influence: The Psychology of Persuasion by Robert Cialdini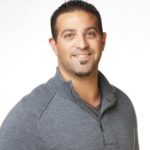 Cialdini lays down universal marketing principles but doesn't put them down as mere claims. You can apply them in business and even in your own personal relationships. The book gives you insight into what makes people say yes and what drives their behavior. I've used this book to help grow RebateKey from the ground up through intentional networking and building relationships with other sellers. Our onboarding and training are largely influenced by the book since we're mostly client-facing.
Thanks to Ian Sells, Rebate Key!
---
#23- Think and Grow Rich by Napoleon Hills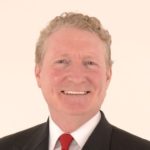 Chapter 9 on Persistence and Chapter 10, titled 'The Mastermind' especially stood out and greatly impressed me. Persistence explains that most people stop and give up before attaining their goals, despite being close to them. If you believe in what you are doing, always push forward. The Mastermind highlights the notion that what people do separately is small compared with what they may do collectively. Also, that linking minds together is more powerful than the single mind.
Thanks to George Keefe, GLOBAL Encasement, Inc!
---
#24-Atomic Habits: An Easy & Proven Way to Build Good Habits & Break Bad Ones
 by James Clear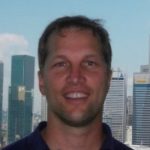 I always thought that having to maintain the business requires more self-discipline and strict work schedules. A book called 'Atomic habits' really helped me in understanding the psychology behind building habits and sticking to them. I implemented this habit-building technique to improve my employee productivity well. By implementing this, I found that they have reduced workload and stress
Thanks to Dan Barrett, Pacific Precious Metals!
---
#25- Extreme Ownership: How U.S. Navy SEALs Lead and Win by Jocko Willink and Leif Babin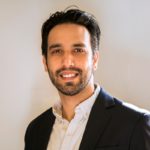 The principles of leadership aren't situational. It initiates ownership, empowering team members to stop making excuses and step up and lead. We are a company of owners who have diverse backgrounds and skills, but we're all passionate about building a more efficient infrastructure together. So, we're never satisfied with our results and take responsibility as a team without any excuses or blame. Leading up the chain of command creates a culture of accountability that is crucial for accomplishing goals, completing assignments, and making decisions.
Thanks to Jason Sherman, TapRm!
---
#26- Hit Refresh: The Quest to Rediscover Microsoft's Soul and Imagine a Better Future for Everyone, by Satya Nadella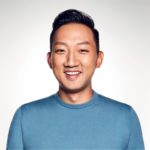 Nadella's approach to leadership shapes the way we do business. Your current offering may be selling well in one market, it's essential to determine whether your products resonate in another. We saw different opportunities to target different customer segments through a variety of retailers. However, we found the need for our products to be more inclusive, that they needed to be customized. So we used empathy in our ideation process by first understanding that audience and what they are looking for.
Thanks to Dino Ha, Kaja Cosmetics!
---
#27- The Everything Store by Jeff Bezos and The Age of Amazon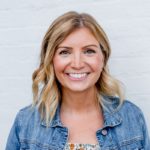 One of Amazon's values especially stood out to me – Disagree and Commit. It is important to have opinions and arguments about different decisions.  It is important that everyone on the team commits to the chosen path. This can happen only when the team has mutual respect and believes in the core values set up at the early stages. The book drove this point home for me. We made 'disagree and commit' one of our core values and we build out a team of individuals who operate under these core values.
Thanks to Ragoth Bala, The Cumin Club!
---
#28- Work The System by Sam Carpenter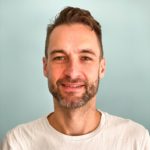 It's a great book for entrepreneurs to read because it highlights the importance of
establishing business processes. You can create your standard operating procedures (SOPs) by first figuring out what makes or breaks your business. Discover what your unique selling points (USPs) are early on, then create an original marketing strategy that
doesn't just follow the latest trends. You wouldn't believe how vital it is to establish SOPs and document them. This makes it an easier and more streamlined process when delegating tasks to your employees
Thanks to Robert Brandl, ToolTester!
---
#29- Thinking, Fast and Slow by Daniel Kahneman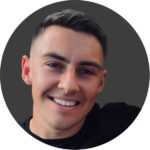 Among all the books I read, the book that Daniel Kahneman wrote, 'Thinking, Fast and Slow' is one that I would recommend for entrepreneurs who are looking for ways to better shape their rational judgments and decision-making. The book highlights two systems of thinking: System 1, 'thinking fast' or intuitive thinking, and System 2, 'thinking slow' or logical thinking. The book changed my ideologies of rational decision, and Kahneman hits it, showing me a new perspective to being a more effective leader, which is beneficial in driving employees towards the business's success.
Thanks to Tobias Rawcliffe, Number 1 Plates!
---
#30- Flash Foresight: How to See the Invisible and Do the Impossible by Daniel Burrus.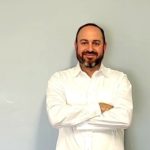 I highly recommend this book as it's the only book that shook up the way I think about business. It was the biggest catalyst that made me build my business into what it is now. This book has spoon-fed me with clear ideas that allowed me to predict which parts of the future we can be right about and  I was able to craft a certainty-based business plan and learn from my failures. With this book, the way you normally think about things will be changed. You'll learn that sticking to what you already know won't give you anything.
Thanks to David Farkas, The Upper Ranks!
---
What book has been the biggest catalyst for your business? Tell us in the comments below. Don't forget to join our #IamCEO Community.