Bookshelf
33 Business Tips & Lessons from the Entrepreneur's Bookshelf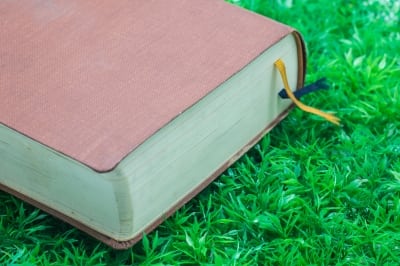 You've heard you are what you eat, well we believe that you are what you read. Teach a CEO presents lessons from our bookshelf on how you can improve and grow your venture. We have taken nuggets from our library and provide them for entrepreneurs and business owners.
The Bookshelf
(Descriptions from Amazon.com)
Conscious Choosing for Flow: Transforming Conflict Into Creativity
 – Whether it's a minor argument or a long-lasting dispute, conflict is an unavoidable reality of working and interacting with others. But while you'll find countless books on how to manage or negotiate conflict in the workplace, the real key is learning how to transform it—consciously taking the destructive tension of disconnection and, in the moment, choosing to turn it into something dynamic and creative. This is the process of creating flow: a positive, forward-moving energy that bolsters human connections and enhances your results. And it starts with recognizing the real reasons that conflicts and disconnections occur—the needs and feelings that remain unacknowledged or unsatisfied.
Thinking Anew: Harnessing the Power of Belief
 – Thinking Anew is the perfect gift for someone going through hard times.  You can give this gift to yourself or empower someone else who's struggling to get what they want.  You don't get the chance to begin life anew very often.  Using the power of writing to become what you are meant to be is not about grammar, spelling or polished writing.   This is a gripping, private, non-judgmental approach to personal transformation.  You will learn how to clarify what you don't want so you will know what you do want.  You will learn to unwind, untangle and challenge the beliefs that are holding you back.  You will learn to create doable aspirations and capture the creative thoughts that bubble up within you during this process.
The Power of Legacy
 – Prepare yourself for a journey, because you're about to meet some of our nation's most successful people–and those who made them who they are. What defines a successful life? Legacy–what we leave behind; what we pass on to others. There are Heroes Among Us Who Have Become an Inspiration to Us All.
The Inner Matrix: A Guide to Transforming Your Life and Awakening Your Spirit
 – The Inner Matrix illuminates a proven approach to living a truly rich and meaningful life – one more deeply connected to spirit. Marrying the ancient wisdom traditions of East and West with the latest science in genetics, psychology, and brain function, Klein provides a cutting-edge system to transform your life by shifting deep mental, emotional, and physical patterns that create stress and limit your success. Those engaging Klein's Conscious Transformation™ practices routinely experience: reduced stress, increased focus,higher emotional intelligence, improved health and well-being, enhanced connection to spirit. Included is a nine-week strategy guide to assimilate the practices of Conscious Transformation™ into your daily life.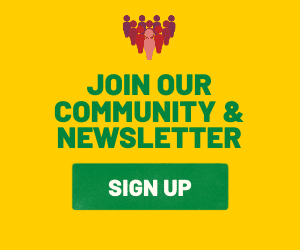 The Art of Work: A Proven Path to Discovering What You Were Meant to Do
 – The path to your life's work is difficult and risky, even scary, which is why few finish the journey. This is a book about discovering your life's work, that treasure of immeasurable worth we all long for. It's about the task you were born to do. As Jeff Goins explains, the search begins with passion but does not end there. Only when our interests connect with the needs of the world do we begin living for a larger purpose. Those who experience this intersection experience something exceptional and enviable. Though it is rare, such a life is attainable by anyone brave enough to try.
The Four Intelligences of the Business Mind: How to Rewire Your Brain and Your Business for Success
 – "The Four Intelligences of the Business Mind" offers practical strategies for business transformation, based on research from organizational psychology, neuroscience, business analytics, and multiple intelligences theory. Valeh Nazemoff, a strategic business technology advisor, reveals four different but interrelated types of intelligence essential to today's executive: financial, customer, data, and mastermind intelligence. Knowledge of these transformational intelligences will benefit anyone from individual leaders up through entire organizations.
Revelations Incorporated: The Disturbing Truth of the Business World and Workplace Culture
 – Ever wonder how business really operates? Why Management makes the decisions that it does? How do some people get away with bad behavior at work while others don't? Well the answer is that Business is a sociopathic beast. Virtually everyone working in business knows it, but few individuals are willing to admit it, and even fewer are willing to discuss it. This is the "elephant in the room" for every company & corporation, no matter what industry they operate within. Dealing with these scenarios can be extremely difficult and stressful if an individual is unprepared. That is where this book can help. This book is a guide to the truth of many business topics that are rarely discussed in training programs or school/college textbooks. It takes an objective look at the illusions that are perpetuated by companies and corporations, and the reality behind them. It also offers many techniques to deal with these scenarios, and provides the insight needed to see through the self-serving motivations of those activities.
Turn Your Ship Around!: A Workbook for Implementing Intent-Based Leadership in Your Organization
 – A companion workbook filled with practical advice, tools and lessons based on the acclaimed leadership book, Turn The Ship Around! by David Marquet. In Turn the Ship Around! former U.S. Navy Captain David Marquet introduced a bold new approach to leadership, based on his experiences turning around the troubled submarine USSSanta Fe. He gave up the traditional command-and-control model and instead inspired his crew to assume responsibility for every individual action. Santa Fe rapidly improved its dismal performance record, and started winning awards as the best ship in its class.