For a business owner or budding entrepreneur, books can be a life preserver. Of course, valuable lessons often come from doing. Business lessons can be learned by trial and error and by putting yourself out on the line. But the same lessons can also be had from a book. Reading about the errors and triumphs of other business leaders can prevent you from making mistakes and push you in the direction of success. Beyond lessons, a good business book can inspire you to lift your business to an even higher level. Below is a selection of business books chosen as favorites by entrepreneurs and business owners.
#1- Made to Stick by Chip and Dan Heath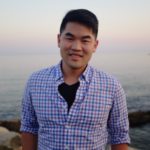 Made to Stick is a timely book on how to communicate effectively, a concept that my company treasures, whether we're dealing with our customers, branding, or communicating amongst ourselves as colleagues. This book is full to the brim with extensive research and case studies on what makes communication memorable and life-changing. This is an excellent read and one that harps on the value of effective communication, which is an essential and non-negotiable aspect of any successful entrepreneur.
Thanks to Andrew Chen, Videeo!
---
#2- The War of Art by Steven Pressfield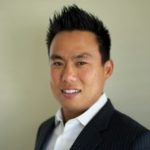 This book is an absolute gem and an invaluable resource to help people reach their creative potential. The War of Art preaches ways to overcome adversity to accomplish your goals. It also touches on commitment and discipline, two essential core values needed to succeed in business and entrepreneurship. The War of Art has helped transform my mindset in the pursuit of innovation, fulfillment, and success as I continue to build my business.
Thanks to Alex Wang, Ember Fund!
---
#3- The Fortune at the Bottom of the Pyramid by C. K. Prahalad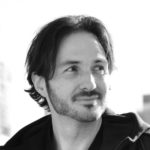 This book had a profound influence on me in the early stages of starting my company. What I learned from it is that the creativity needed to solve for the most financially constrained people often leads to the most innovative solutions that can then be leveraged for everyone. This book inspired the philosophy behind the product NorthOne is building today. By solving financial management issues for small businesses that, by definition, have less time and resources to commit than large corporations.
Thanks to Eytan Bensoussan, NorthOne!
---
#4- The 10x Rule – Grant Cardone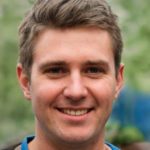 If I can sum up this book in one sentence it would be this — work 10 times harder, and you'll have 10 times the success. Grant Cardone has written a game-changing book for entrepreneurs and sales teams. The book discusses taking massive actions and aligning your goals with those of others. It is a highly motivating book, and I would advise anyone reading it to treat it as a textbook. Reading only once might be near impossible as it leaves you coming back for more. I found this book to be extremely beneficial to me and my business goals.
Thanks to Cody Crawford, Low Offset!
---
#5- Blue Ocean Strategy by W. Chan Kim and Renee Mauborgne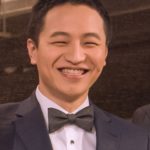 You need this book even if you are well established in your business. Because it can help you to think better and bigger in business. It will also help you to come up with unique and creative business ideas. It will help you to create a manner that allows open space in your business that did not exist before. If you are getting tired and bored of following the same business routine, then this book is going to help you. This is about motivating you by giving you a reminder of why you wanted to start your business in the first place.
Thanks to Chun-Kai Wang, Snake.IO!
---
#6- Hug Your Haters by Jay Baer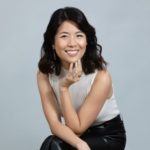 This book is all about how you can embrace complaints and keep your customers. The customer service of many companies has improved overall in recent years. Earlier, no one paid much much attention to the customer service department of their company. But that does not mean that now customers are happy with the customer service they get. The only thing that has changed is their reaction. The younger generation shows their dissatisfaction publicly and quick response.
Thanks to Jen Wan, Soteri Skin!
---
#7- Rich Dad, Poor Dad by Robert T Kiyosaki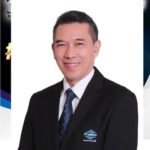 Rich Dad, Poor Dad is a well-known personal finance book. The story of Robert T Kiyosaki's two fathers, one wealthy and one impoverished, is told in the book, which is frequently taught in colleges. The poor father was his biological father, and the rich father was a friend's father who mentored him. He discusses financial lessons he learned from his wealthy father while debunking common myths along the way. Everyone's life will be affected by this book.
Thanks to Michael Koh, Propnex!
---
#8- Leaders Eat Last by Simon Sinek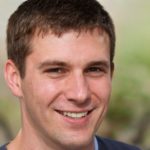 The book which helped me in hiring these talented gems is Leaders Eat Last: Why Some Teams Pull Together and Others Don't by Simon Sinek which gave me great insights on assembling and organizing teams for making successful startups. All the success and productivity of your business processes boils down to one thing – your team's efficiency. Only when you choose your teams wisely, you can expect good outcomes from your business. By having top talents as team members, you can make profits and achieve your feats.
Thanks to Isaac Robertson, Total Shape!
---
#9- The Lean Startup by Eric Ries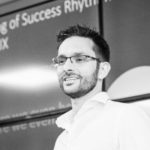 The Lean Startup has catalyzed my business by laying out the Build-Measure-Learn blueprint. This approach has enhanced our risk management strategies and taken our resource use efficiency to the next level. All our offerings are of different versions, with modifications made according to customer input. By addressing weaknesses and emphasizing our strengths, we have massively scaled even when I thought we had seen all the growth there was to do.
Thanks to Yusuf Yeganeh, Microbyte Solutions!
---
#10- A Memoir by the Founder of Vans by Paul Van Doren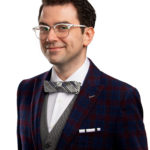 I have always loved reading autobiographies of successful entrepreneurs and found valuable insights in other people's stories. The book is very well-written, it feels like you are sitting with Paul Van Doren, and he tells you all about Vans—hard work and shocking bankruptcy mixed with a family feud and making a revolution in the perception of athletic shoes. He was an innovator, and that's someone I aspire to be as an entrepreneur.
Thanks to Nate Martin, Puzzle Break!
---
#11- The Nuclear Effect by Scott Oldford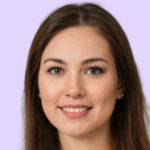 The book The Nuclear Effect: The 6 Pillars of Building a 7+ Figure Online Business by Scott Oldford takes you on a journey on how to create, build and scale a successful business. I loved the practical application steps, great explanations, and unique examples. After reading it, I have tried some of Scott's advice on step-by-step marketing and sales methodology and implemented them for my business. I was amazed by the great results. A must-read for every entrepreneur.
Thanks to Isabella Gordan, Sleepys Express!
---
#12- You Are a Badass by Jen Sincero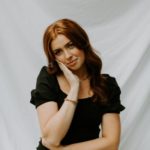 The most significant catalyst that jump-started my successful career and business was You Are a Badass by Jen Sincero. Some may call the book basic or barely scratching the surface, but reading Sincero's book was the single most influential factor in the launch of my digital marketing agency, Nona Rose Agency, at the ripe age of 19 years old. I've always found mindset and self-help books more helpful on my entrepreneurship journey, even more than you're traditional business books.
Thanks to Camille Weston, Nona Rose Agency!
---
#13- Traction by  Gino Wickman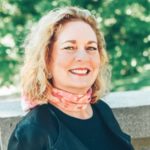 Traction is essentially a how-to for implementing the Entrepreneurial Operating System (EOS) in your business. Before incorporating this, we were very unorganized and a bit dysfunctional. This helped us get the right people in the room for meetings as well as get more out of those meetings. It also allowed more time for me as the President to work on the business rather than in the weeds of the business as well as get the entire team to be more accountable and engaged.
Thanks to Catherine Lang-Cline, Portfolio Creative!
---
#14- Start With Why by Simon Sinek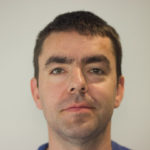 I have always enjoyed reading, it is one of the most productive hobbies one can have and I have read many novels on leadership and start-ups but none have had the profound impact as – Start With Why: How Great Leaders Inspire Everyone to Take Action by Simon Sinek. The book is not about how you can become a great leader or when your company can become profitable. The question the book helps answer is why. It teaches the necessity of purpose and the importance of the vision that shapes your company.
Thanks to Michael Clancy, CarDonationCenters!
---
#15- Skin in the Game by Nassim Taleb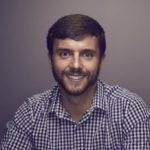 A book that's been a big catalyst for our business is Skin in the Game by Nassim Taleb. People put more effort and care into work they have some feeling of ownership in, where what they get out equates directly to what they put in. The key is that it involves not just upside opportunity but downside risk as well. As business owners, we know this well and it's a major part of the appeal of entrepreneurship. But we wanted to give some of that to all our employees as well so they directly grow with the company.
Thanks to Lane Rizzardini, Marion Relationship Marketing!
---
#16- On Becoming a Leader by Warren Bennis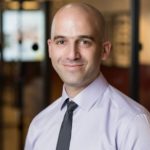 No matter how good the business plan is, if you do not have the quality of a good leader, there's always a big room for failure caused by mismanagement. The book On Becoming a Leader by Warren Bennis is indeed one of the best books to learn skills that leaders should have for a bigger chance of success, precise business plans, and better management style. Reading this book is a game changer, especially on how to handle people and business in the healthiest way possible.
Thanks to Guy Hadas, Age Group!
---
#17- The Remains of the Day by Kazuo Ishiguro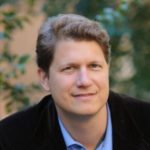 A brilliant finance professor I had at Wharton recommended The Remains of the Day by Kazuo Ishiguro to all his students. Strangely, it's not a business book at all; it's about a seemingly trivial set of occurrences in the life of an English butler. But the narrator meditates profoundly on topics like dedication to a professional craft, work-life balance, and perceiving the impact of your work on the broader world around you. It is utterly captivating – the only novel I've ever read in a single sitting. And it's had an influence on my career and business.
Thanks to Alex Harrington, SecureCo!
---
#18- Awaken The Giant Within by Tony Robinson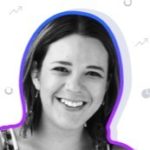 One of the books that truly served as a catalyst for my success was Tony Robinson's Awaken The Giant Within. This book is all about waking up and taking full control of one's life, and it was particularly successful in enabling me to start and grow my business. Apart from offering a solid theoretical background for success, the book also presents practical strategies for mastering your body, emotions, relationships, finances, and life. It's an absolute game-changer and a real recipe for success.
Thanks to Chelsea Cohen, SoStocked!
---
#19- Make Time by John Zeratsky and Jake Knapp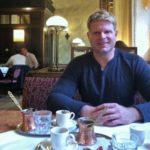 Roughly around five years ago, I found this newly published book at the time called Make Time: How To Focus On What Matters Every day. It is written by John Zeratsky and Jake Knapp. The book talks about how changing your approach towards your everyday life not only can give exponential results in your work but also make you much more involved and excited about those same things. I highly recommend it. I think it really pushed me to finally take that leap, and start my business.
Thanks to Jason Vishnefske, Santa Barbara Chocolate Company!
---
#20- Building A Story Brand by Donald Miller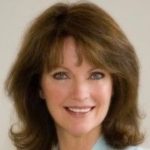 You need a proper strategy as a business owner to connect with your customers, which can often get lost in all the hustle and bustle. The author over here provides a simple approach – be direct with your company story to engage the customer. Allow the marketing angle to explore the customer's interests and concerns, and show that you can provide this to them. It's pretty simple – make the customer hero, be their helping hand, and tackle their villain – the problems.
Thanks to Sally Johnson, Greenlightbooking!
---
#21- Good Food, Great Business by Susie Wyshak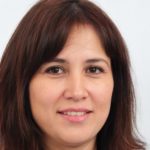 One book that has been pivotal to the success and creation of my business is Good Food, Great Business by Susie Wyshak. Wyshak outlines and explores the catering marketplace from a business and a chef perspective, she also delves into 75 different success stories when it comes to the catering industry and why they are so successful. I feel this has helped me revise and utilize my skills in a better manner. If you are thinking of starting a catering business, then this is a must-read.
Thanks to Isabella Flint, Fanatically Food!
---
#22- The Power of Habit by Charles Duhigg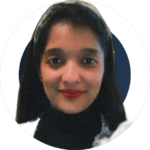 Among the books, I have read to gather valuable insights into my entrepreneurial journey, the book The Power of Habit by Charles Duhigg is the biggest catalyst in my journey as a businesswoman. As I came to know the importance of habits, I discovered the power they could bring to change the way we think or do our jobs. As a result, now I am more inclined to change my perspective to face challenges and overcome them by adopting healthy habit to adopt a new habit that helps me think and act differently to succeed in life.
Thanks to Radhika Gupta, One Digital Land!
---
#23- Bhagavad Gita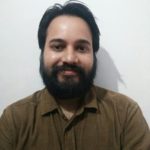 In my opinion, the Bhagavad Gita has been extremely beneficial to me during my business-building process. People will recommend many fancy books such as Rich Dad Poor Dad, etc., but I believe that my holy book Bhagavad Gita helps in the most important aspects, such as patience, dealing with failure, how not to panic, how to focus on your goal regardless of the situation, and many more lessons like these. I highly
recommend it.
Thanks to Lokesh Pant, Bargainairticket!
---
#24- Atomic Habits by James Clear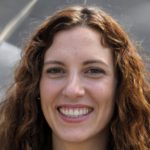 Sometimes, you need a reminder of the fundamental practicalities that make up how we think. This is a book that you can read over and over again and take different lessons from. The amount of learning that you can do through this book is unparalleled, and it is for this reason that I believe that this book has been a huge catalyst for my business. Ultimately, as the CEO, my business starts with me. If I don't know my goals or if I don't have a sense of direction for the business, then what will happen?! In short, nothing.
Thanks to Ella Ding, Smoothies N Cookies!
---
#25- Why Has Nobody told Me This Before? – Dr. Julie Smith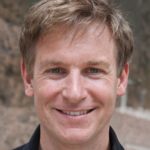 This book is what encouraged me to keep going. We can't always feel our best, but we can get better at giving ourselves space to refresh and reset our minds. For me, this book has been a complete game changer – the most successful people can't feel amazing all the time – the real world is not like that. The difference? We just don't see it. We are only encouraged to share our best bits with people, and not the harsh realities. So, in terms of my business, this book has helped me to feel my best even when I'm not doing my best.
Thanks to Daniel Jackson, Pet Lover Guy!
---
#26- Working Hard Hardly Working by Grace Beverley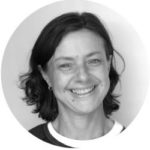 This novel has completely changed my working experience. It can be hard on a day-to-day basis to always work to your best ability and to always be super productive. However, this book has proved to me that you can always find ways to optimize your time. You might not always be working at 100%, but that does not mean you can't get through your to-do list and get things done. Grace Beverley is so aspirational and so inspiring, that any words of wisdom that she can pass on, readers are sure to lap up!
Thanks to Michelle Henry, Outdoor Dog Fun!
---
#27- The 4-Hour Work Week by Tim Ferriss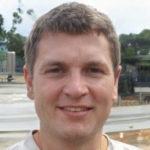 I read this book a few years ago when I was first starting my business, and it completely changed the way I thought about work and life. It introduced me to the idea of outsourcing and automating as many tasks as possible so that I could focus on the things that were most important to me. And since reading it, I've been able to successfully outsource and automate many aspects of my business, which has allowed me to work fewer hours overall while still growing my business.
Thanks to George Harrison, pkgmaker!
---
#28- Why Don't Students Like School? by Daniel T. Willingham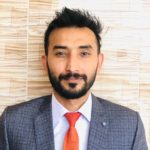 I was already working on a career in content administration whilst my partner was starting her teacher training. I wanted to find her an interesting book on teaching and came across "Why Don't Students Like School: A Cognitive Scientist Answers Questions
About How the Mind Works and What It Means for the Classroom by Daniel T.
Willingham" At first, it was just supposed to be a gift for her, but I ended up reading it and it sparked a real interest in education, which led me and some friends to start Coursetakers.
Thanks to Ishtiaq Ahmed, Coursetakers!
---
#29- Zen and the Art of Motorcycle Maintenance by Robert M Pirsig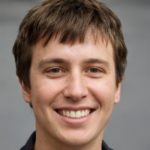 This book ignited my passion for travel, which in turn led me to meet my wife, and set off the catalyst for my business. I would have never looked twice at it if it had just been on a shelf, but because the book had been sitting on my friend's dresser – a friend who had no business reading a motorcycle repair book – I was curious. Once I'd picked it up, my friend practically demanded that I take it home and read it without telling me anything else about it.
Thanks to Jason Dempsey, Home City Living!
---
#30- Not a Life Coach by James Smith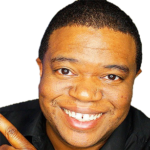 As a guy, reading self-help books can be a bit wishy-washy. It's not always something you gravitate towards, looking inwards and finding your true self isn't super attainable for me. I tend to lose interest. But, Smith's book is so much more than a self-help book. Smith challenges everything that you think you know about happiness and fulfillment in the career world through tough love and brutal honesty. It taught me how to manage my people and increase the rate of my business' success.
Thanks to Chris Myles, Golf Cart Go!
---
What book has been the biggest catalyst for your business? Tell us in the comments below. Don't forget to join our #IamCEO Community.