A reading culture is part of most leaders' continuous improvement exercises. With leadership, there're new challenges that unveil every waking day and you have to equip yourself with new knowledge, sharpen your emotional intelligence and find valuable tips available in books or learned from other leaders. With tons of books out there, which book should you go for to help you keep going and lead yourself first?
We asked entrepreneurs and business owners about their favorite book on leadership and here are the responses.
#1- Start with WHY by Simon Sinek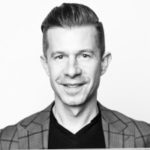 In my 15 years of experience in building and scaling successful companies, this book has stuck by. "Start with WHY" is one of those books that will turn on a lightbulb in the reader's mind. Entrepreneurship all starts with asking yourself WHY: WHY are you pursuing the career path you've chosen. It helped me realize my 'why', and it's how I've evolved my leadership style – by making sure my team understands the 'why' — the vision — behind RocketPlan.
Thanks to Joe Tolzmann, RocketPlan!
---
#2- How to Win Friends and Influence People by Dale Carnegie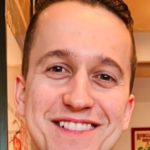 My favorite book on leadership is How to Win Friends and Influence People by Dale Carnegie. This book has timeless principles and wisdom for managing others as well as managing ourselves in a way that promotes cooperation. There is a large focus on doing things in a way to help others save face as well as create genuine relationships. The focus on human psychology and social dynamics has helped play a positive role in all of my social interactions, especially when it comes to managing employees.
Thanks to Sebastian Jania, Ontario Property Buyers!
---
#3- Good to Great by Jim Collins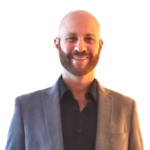 "Good to Great" by Jim Collins is my favorite business book. The takeaway that's stuck with me is if you think of your business as a bus, you want to get the right people on your bus. Next, you might find that you've got the right people, but they're in the wrong seats. Don't give up on those employees. Put them in a position to succeed. It reminds me of the axiom, "Hire the heart, train the brain." For my business, I want people who are passionate, enthusiastic, and quick learners. This way they can grow with the business. Any organization is only as great as the talent it employs to execute its plans.
Thanks to Scott Lieberman, TouchDown Money!
---
#4- The Art of War by Sun Tzu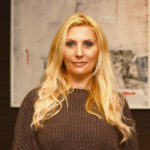 The lessons and principles outlined in The Art of War have been applied beyond warfare and offered valuable wisdom and insights in navigating challenges and attaining victories in various areas of life. What captivates me about the book is its unique perspective, written by Western business people and academics. The Art of War is especially beneficial to entrepreneurs and executives as it equips them with valuable insights to help them thrive in a competitive business environment.
Thanks to Anna Stella, BBSA!
---
#5- Traction by Gino Wickman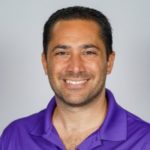 A book that I highly recommend to anyone running a business, is "Traction" by Gino Wickman. This book will introduce you to straightforward yet impactful methods for running your company, offering greater focus, growth, and enjoyment for you and your leadership team. Personally, I have applied some of the advice from this book to my own company, Virtual Latinos, and I wholeheartedly recommend it to fellow entrepreneurs out there.
Thanks to Jaime Nacach, Virtual Latinos!
---
#6- Start with WHY by Simon Sinek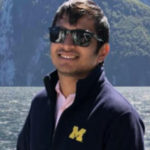 Start with Why by Simon Sinek. Sinek emphasizes that great leaders don't just tell people what they need to do but that they inspire them by connecting with them emotionally first before giving directions. He explains how asking yourself "why" can help you hone your vision for your business and make sure everyone involved knows exactly what needs doing in order for the company's goals to be achieved successfully. This has been incredibly helpful when making decisions related to my own business ventures.
Thanks to Sanket Shah, The Opal!
---
#7- How to Win Friends and Influence People by Dale Carnegie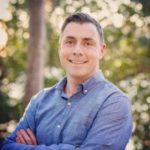 I've read a ton of leadership and communication books, but the one that still at its core drives all of my actions as a leader is, "How to Win Friends and Influence People," by Dale Carnegie. My style of leadership has always been a servant style of leadership and I feel very fortunate to have had teams that have always gone to bat for me to meet deadlines and overachieve goals. You might wonder, what on earth is Carnagie on about at first when he recommends emulating the family dog when working with others? But his analogy in the book has always stayed with me.
Thanks to Dominic Forth, The TV Bookers!
---
#8- Never Split The Difference by Chris Voss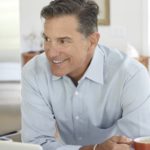 My favorite book on leadership is "Never Split The Difference" by Chris Voss. In this captivating and insightful work, Voss, a former FBI hostage negotiator, takes readers on a thrilling journey into the art of negotiation and communication. Drawing from his real-life experiences, Voss shares invaluable strategies and techniques that can be applied not only in high-stakes hostage situations but also in everyday professional and personal interactions. With a focus on empathy, active listening, and tactical empathy, Voss presents a refreshing approach to negotiation that challenges conventional wisdom.
Thanks to Peter Wasmer, Pure Coastal Technologies Inc!
---
#9- Dare to Lead by Brené Brown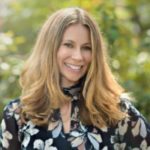 Reading "Dare to Lead" by Brené Brown has truly made a profound impact on me. Through her insightful words and research, Brown has really cemented that sometimes you have to go outside your comfort zone and have tough conversations, but with a heart as a leader. This book has empowered me to step into the arena of life with authenticity and resilience. Brown's teachings have not only provided me with valuable tools for personal growth, but they have also influenced the way I navigate relationships within my business.
Thanks to Gemma Manning, Manning and Co!
---
#10- Getting to Yes by Roger Fisher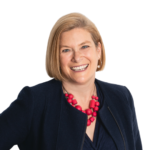 "Getting to Yes" by Roger Fisher and William Ury is a staple on my bookshelf. While the book came out in the mid-80s, it is still relevant today. The ability to negotiate, both the big things and the small ones, is critical to any business owner or executive. This book gives a way of looking at things that are very different from the Hollywood view of hostile negotiations – and much more productive. It's a foundational book but has some very simple and important messages that will deliver huge amounts of value.
Thanks to Nicole Davidson, Nicole Davidson Negotiation!
---
 What's your favorite book on leadership? Tell us in the comments below. Don't forget to join our #IamCEO Community.