As musician Frank Zappa once said, "So many books, so little time." For a business owner or budding entrepreneur, books can be a life preserver. Of course, valuable lessons often come from doing. Business lessons can be learned by trial and error and by putting yourself out on the line. But the same lessons can also be had from a book. Reading about the errors and triumphs of other business leaders can prevent you from making mistakes and push you toward success. Beyond lessons, a good business book can inspire you to lift your business to an even higher level.
Below is a selection of business books chosen as favorites by entrepreneurs and business owners.
#1- Five Dysfunctions of a Team by Patrick Lencioni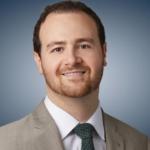 I always recommend Five Dysfunctions of a Team to business clients. The book is fantastic for morale and teamwork. It focuses on promoting productive "conflict" amongst the team for the benefit of the business. Time and again, I see more engagement and "buy-in" on projects and better listening by leaders. It's also written in an easy-to-read storytelling style. I've yet to run into someone who didn't enjoy and appreciate it.
Thanks to Jeremy Babener, Structured Consulting!
---
#2- How to Win Friends and Influence People by Dale Carnegie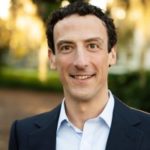 How to Win Friends and Influence People" by Dale Carnegie is a warhorse but is nonetheless my all-time favorite business book for a reason that is too often overlooked: the advice to smile when you meet people. I've found this advice invaluable in business. Even if someone can't see you smile, they can hear it — an amazing property of smiles. Especially in business, smiles invite people to engage, they're cross-cultural, and they create a warm and inviting atmosphere that encourages meaningful engagement.
Thanks to Isaac Lidsky, Home Construction Collective!
---
#3- Atomic Habits by James Clear
---
#4- Start with Why by Simon Sinek
#5- Success Through a Positive Mental Attitude by Napoleon Hill
#6- How To Win Friends and Influence People
#7- The $100 Startup by Chris Guillebeau
#8- "Rich Dad, Poor Dad" by Robert Kiyosaki
---
#9- The E-Myth Revisited by Michael E. Gerber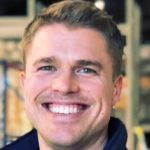 The E-Myth Revisited is an absolute must-read for anyone embarking on a business venture driven by their passion. It delves deep into the fundamental concept of avoiding the pitfalls of being consumed by day-to-day operational tasks and instead emphasizes the importance of working on the business itself. I found Gerber's insights into the influence of systems on our performance to be invaluable, and he taught me how we can harness them to our advantage.
Thanks to Drew Mansur, TileCloud!
---
#10- Black Swan by Nassim Taleb
#11- Never Split the Difference" by Chris Voss
#12- Obviously Awesome by April Dunford
#13- Legacy by James Kerr
#14- The Lean Startup by Eric Ries
#15- The Innovator's Dilemma by Clayton M. Christensen
#16- Crossing the Chasm by Geoffrey Moore
#17- Building A StoryBrand by Donald Miller
#18- Good to Great by Jim Collins
#19- Too Big To Fail by Andrew Ross Sorkin