There are skills one has to adapt to be an effective and efficient CEO. Anyone can be a CEO. "It's within everyone's grasp to be a CEO" says Martha Stewart. The most common skills are decision-making, being the leader of the team, and communication. Some CEOs are born with these skills while others have to acquire them through consistent practice. As a CEO, you have to remind yourself it's not always about you and you should practice servant leadership.
We asked entrepreneurs what critical skills one must have to be a CEO and here are the awesome responses.
#1- Problem-solving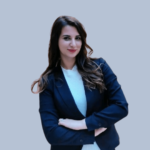 As a CEO, I believe that one of the essential skills is effective communication. Being able to clearly articulate your vision, goals, and expectations is crucial in guiding your team toward success. Additionally, active listening and being open to feedback from employees, customers, and stakeholders allows for continuous improvement and fosters a culture of collaboration. By honing these communication skills, a CEO can inspire, motivate, and align the entire organization toward a common purpose.
Thanks to Barbara Maheshwari, Remotebob!
---
#2- Have strong emotional discipline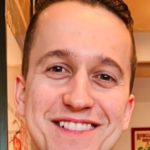 One of the most important skills a CEO needs is to be able to not need to do and control everything. The best CEOs have teams of rockstars and they allow those rockstars to shine. Secondly, a CEO needs to have a strong sense of emotional self-discipline. What this means is that when people lean on you when they are having a difficult time in the workplace, you need to discipline yourself to remain a rock for all the staff. Finally, a CEO needs to be flexible and open to new ideas: CEOs often want things their way but sometimes they need to flow with new ideas and changes in the marketplace.
Thanks to Sebastian Jania, Ontario Property Buyers!
---
#3- Listening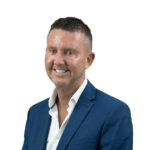 Listening. Every CEO needs to understand that it doesn't matter how good they think their ideas are, a lot of the time the ideas that your staff and colleagues have are just as good, if not better than yours are. And by taking a step back and listening to, and then acting on and incorporating those ideas into the everyday operating schedule of your business, you could revolutionize the way your company works, and change your own life and those of everyone around you for the better. And all you need, in order to be able to do that, is to listen
Thanks to David Brewer, Protect Line!
---
#4- Stay positive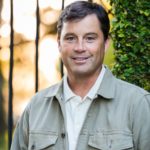 You need to be able to stay positive. In any challenging times, this is when a leader earns their stripes. When the seas are calm, the captain should be doing something else other than steering the ship. However, when the seas get stormy, this is when the captain should walk on the deck and be as cool as a cucumber. This one act of confidence allows all the other crew members to know that "everything is going to be ok…no matter what"!
Thanks to Gary Cooper, The Carolus Company!
---
#5- Assertive communication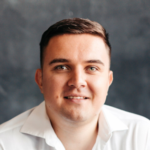 Assertive communication is one essential skill for CEOs. They need to express themselves clearly, confidently, and objectively to bring everyone on the same page. Now, in the digitized era, communication is more dynamic and, therefore is noisier resulting in unwanted consequences. Assertive communication enables CEOs to interpret all stakeholders according to their thought patterns thus bringing great benefits to the business.
Thanks to Lou Reverchuk, EchoGlobal!
---
#6- Decision-making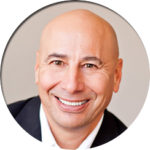 A CEO must exhibit strong leadership skills, allowing them to motivate their teams and establish a clear vision for the company's direction. Critical thinking allows one to identify opportunities and drive the company's success through effective planning. The ability to organize relevant information, analyze options, and come to a timely decision is crucial in this role. A CEO must be comfortable with taking risks and not procrastinating. CEOs must be able to adapt to an ever-changing business landscape.
Thanks to Dean Kaplan, The Kaplan Group!
---
#7- Clearly articulating a strategic vision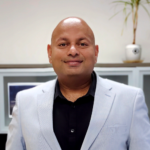 Effective communication is a skill that I truly think any CEO must have based on my significant experience as a CEO in the technology sector. Driving success requires being able to communicate a clear vision, goals, and strategies to both internal teams and external stakeholders. As the CEO of TechAhead, I have seen personally how good communication can revolutionize an organization. By clearly articulating our strategic vision, we can bring our teams together around a single objective and motivate them to give their best effort.
Thanks to Vikas Kaushik, TechAhead!
---
#8- Financial skills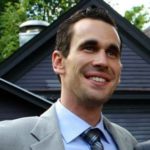 To be a CEO, one of the most essential skills to have is Financial skills. A CEO needs to have the financial and commercial acumen to analyze risks, weigh in benefits, and be able to use financial forecasting to evaluate if an opportunity is worth following. The ability to read and interpret different kinds of financial reports (e.g. balance sheets & income statements), understand basic accounting, and make financial decisions that maximize returns over investments is very important.
Thanks to Brian David Crane, Caller Smart Inc!
---
#9- Empathic skills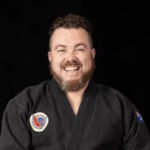 In a world where billionaires seem to step on the backs of others to make a buck. CEOs should stand out as actual good human beings – not just lip service. Empathize not just with your customers, but your staff too. Ask questions like "What do you need from me to help you meet and exceed your goals?" And – here's the kicker – actually listen and genuinely try to fulfill those needs.
Thanks to Tom Adam, CuriousGrowth!
---
#10- Flexibility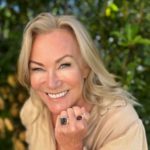 Aspiring to be a CEO requires a clear vision of the big picture and a definitive goal of what you want to achieve. But it's equally important to remain flexible along the journey, as circumstances and strategies may change. The ability to adapt and pivot is crucial in the fast-paced business landscape. Moreover, a CEO must hold an unwavering belief that everything is 'workoutable.' Challenges and obstacles will undoubtedly arise, but with a determined mindset and the willingness to find solutions, success becomes attainable.
Thanks to Janine Leghissa, Desiderate PTY LTD!
---
#11- Emotional intelligence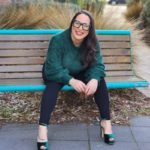 To be an influential CEO in this day in age, you need to have the capacity to understand your ego. Understanding when it is time to sit back and listen and when it's time to stand up and be in charge. As the CEO you will have direct reports all looking to create an impact and how you show them that it's safe for them to share their experience and test their ideas without fear of repercussions is where you will win as a CEO.
Thanks to Aileen Day, Aileen Day!
---
#12- Crisis planning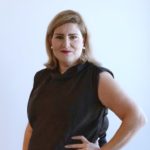 It is vital for CEOs to be aware of crisis planning and exhibit leadership in everyday crises. By proactively identifying and mitigating potential risks, CEOs can respond swiftly and effectively to crises, instilling confidence in stakeholders and maintaining trust. Their involvement in crisis planning boosts employee morale, enables informed decision-making, protects the organization's reputation, ensures legal compliance, and ultimately minimizes the impact of crises, fostering a smoother recovery. It's time as CEOs, we show leadership in this domain as we would in any other business planning.
Thanks to Sally Branson Dalwood, Sally Branson Consulting!
---
#13- Have a holistic view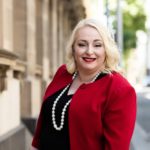 CEOs need the ability to see the leaves and the forest. The holistic view helps CEOs plan for the future while ensuring the other parts of the business continue in the day-to-day and interact with each other to produce whole business success. The detailed view allows CEOs to meet necessary compliance and legal tasks to keep themselves, their teams, and their employees safe and happy.
Thanks to Carol Grimshaw, Grimshaw Legal!
---
#14- Strategic thinking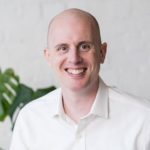 CEOs all have different styles, but they all need to primarily be able to determine strategy. This requires being able to look at the business from a bird's eye view and make sense of it. This means having a reasonable understanding of all major components of the business, and the business environment, and then seeing the right path forward. A CEO then needs to lead, to make sure everyone is headed in the right direction, getting buy-in from their followers, and effectively delegating.
Thanks to Jabe Brown, Melbourne Functional Medicine!
---
#15- Adaptability and resilience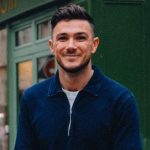 As an entrepreneur and business owner, several crucial skills can greatly contribute to your success as a CEO. Firstly, effective leadership skills are of utmost importance. A CEO should be able to inspire and motivate their team. Adaptability and resilience are also vital qualities for a CEO. Adapting quickly to change and navigating through challenges is essential. Lastly, fostering a growth mindset and continuously seeking knowledge and personal development are essential qualities for a CEO.
Thanks to James Smith, Travel-Ligual!
---
#16- Adaptability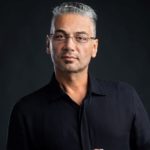 Being a CEO requires a diverse skill set to navigate the complexities of leadership. Essential skills include strategic thinking, effective communication, and the ability to inspire and drive the team toward a common goal. Adaptability is key as the business landscape is ever-changing. Personally, I've learned that emotional intelligence plays a significant role in understanding and connecting with team members, fostering a positive work environment.
Thanks to Paul Mario Vratusha, D Studio Consulting!
---
#17- Leadership 
skills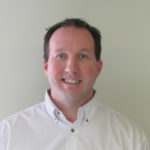 I believe leadership is a cornerstone skill for CEOs, encompassing various aspects that drive organizational success. An effective CEO not only sets a clear vision for the company but also inspires and motivates their teams to strive towards common goals. They understand the importance of fostering a positive work culture and empowering employees to unleash their potential, cultivating an environment that encourages innovation and collaboration.
Thanks to John Jordan, Integrity Heating & Cooling!
---
#18- Adaptive decision-making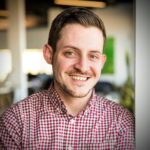 To be an effective CEO, you need to have a strong ability to be highly adaptable with the added ability to make decisions in a decisive manner, especially in the early stages of a company. Running a business is full of ups and downs, with unexpected twists and turns popping up almost every day. You need to be able to take these twists in stride, assessing the situation quickly, delegating work and research that's needed to make a decision, then making the final call and rallying people in the company behind it.
Thanks to Blake Burch, Shipyard, LLC!
---
#19- Visionary leadership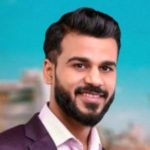 In my role as CEO of Authors On Mission, I've found that certain skills are paramount. First, visionary leadership is key. As a CEO, your role is to articulate a compelling, strategic vision for your company, and inspire your team to achieve it. Second, decision-making abilities under pressure are vital. As the ultimate decision-maker, you need to quickly analyze situations, consider multiple perspectives, and make informed decisions. Additionally, a CEO must be an effective communicator. Lastly, a CEO needs emotional intelligence.
Thanks to Vikrant Shaurya, Authors On Mission!
---
#20- Networking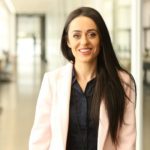 CEOs must be skilled problem solvers, analyzing complex issues and implementing effective solutions. Delegation is vital for CEOs to trust their management teams and focus on strategic matters. A visionary mindset inspires others and helps CEOs spot opportunities for growth and innovation. Resilience is essential for bouncing back from setbacks and leading during challenging times. Lastly, networking plays a crucial role in building industry contacts and partnerships, providing access to valuable insights.
Thanks to Lucia Zelesco, Zeleso Consulting!
---
#21- Team Building and collaboration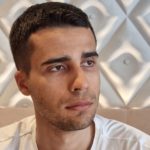 CEOs need strong skills in team building, hiring, and retaining talent. They should foster a collaborative and inclusive work environment, encouraging teamwork, diversity, and innovation. Developing and empowering high-performing teams is crucial for achieving organizational goals. CEOs should uphold high ethical standards and integrity. Successful CEOs have a growth mindset and a commitment to continuous learning.
Thanks to Ilia Mundut, Heftyberry!
---
#22- Continuous learning

Leadership is the linchpin that unifies and amplifies the impact of communication, strategic thinking, and adaptability, enabling a CEO to attain unparalleled levels of excellence. When you do, as a CEO, you'll be able to reach new levels of excellence and have a lasting influence on your company. In addition, CEOs should be committed to staying updated on industry trends, expanding their knowledge base, and seeking growth opportunities. This enables CEOs to stay ahead of the curve and make well-informed decisions for the company.
Thanks to Brindha Dhanabalan, All Cotton and Linen!
---
What essential skills do you need to be a CEO? Tell us in the comments below. Don't forget to join our #IamCEO Community.