In today's highly competitive digital landscape, staying ahead of the curve in search engine optimization (SEO) is crucial for business success. Understanding the top SEO trends can give your business a significant edge in driving organic traffic and improving online visibility. From the rise of voice search and mobile optimization to the growing importance of user experience and quality content, staying up-to-date with these trends is essential for maximizing your website's search engine rankings and attracting the right audience.
We asked CEOs, entrepreneurs and business owners to share top SEOs trends in their businesses and here are the responses.
#1- Using SEO to stay ahead of competitors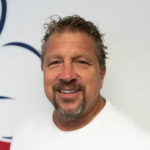 SEO is Local First. In the restoration business, everything is local. So the SEO strategy is to build authority on local keywords and searches and optimize our local SEO tools like our Google Business Page. This means collecting customer reviews, answering questions, and demonstrating our expertise in posts and content that we create. The restoration business is competitive, but local SEO is one way we stay ahead of competitors. At Aladdin's Cleaning & Restoration, we heavily depend upon SEO to extend our reach.
Thanks to Tim Jankowski, Aladdin's Cleaning & Restoration!
---
#2- Using voice assistant and long-tailed keywords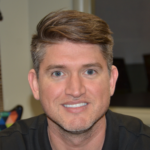 Search optimization for mobile devices is essential as more users access the internet through their smartphones. Ensuring our website is mobile-friendly and provides a seamless user experience has positively impacted our search rankings. Another significant trend is voice search. With the increasing popularity of voice assistants, optimizing our content for voice queries and targeting long-tail keywords has helped us capture traffic from voice searches. By adapting our SEO strategies, we have been able to improve our online visibility and drive organic traffic to our platform.
Thanks to Gene Caballero, Green Pal!
---
#3- Using keyword clusters and content velocity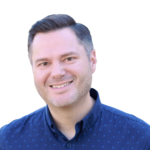 I've witnessed countless trends in SEO over the years, but two that genuinely stands out for 2023 are "Keyword Clusters" and "Content Velocity". Keyword clusters involve grouping related keywords and phrases to create clusters, which help establish topical authority on your blog. Content velocity refers to the process of consistently producing and publishing high-quality content. Combining these two powerful SEO trends enables your blog to be easily discovered, deliver comprehensive information on a topic, and maintain an engaged audience hungry for valuable insights.
Thanks to Jonathan Milligan, Blogging Your Passion!
---
#4- Focusing on attracting the right clients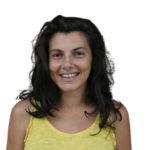 As a physiotherapist, my challenge is not so much finding patients. There is a high demand and limited competition. The difficulty lies in finding patients whose expectations I can meet! Not everyone has the same expectations from their physiotherapist. Therefore, all my efforts in terms of search engine optimization are focused on attracting patients with needs that I can fulfill. I write articles about the pathologies in which I specialize and provide my opinion on certain treatment approaches compared to others.
Thanks to Nelly Darbois, Fonto Media!
---
#5- Content mapping for optimum SEO use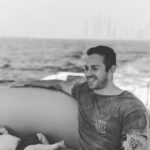 One approach that has always worked well for me is semantic content mapping and the development of content in clusters. Ultimately, I want to prove to search engines that I'm an expert in the niche I'm operating in, therefore rather than writing one article on a topic, I will 'map' the keyword clusters relevant to a top-level keyword category, and create all required articles that 'sit' within the topical map as a means of showing authority and knowledge in a sector related to the niche of my site.
Thanks to David Mason, Barbells Abroad!
---
#6- Focusing on EEAT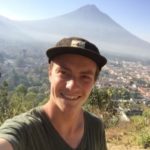 Amidst the multiple SEO trends out there, focusing on EEAT is at the top of my list. EEAT, which stands for Experience, Expertise, Authoritativeness, and Trustworthiness, is pretty important because it helps us figure out if something or someone is legit and trustworthy. Experience means they've actually been through it and know their stuff. Expertise means they're really knowledgeable and skilled in that area, so you can trust what they say. Authoritativeness means they're respected and recognized as experts in their field. Trustworthiness is all about being reliable and honest.
Thanks to Brian Campbell, Water Filter Guru!
---
#7- Using voice search optimization
An emerging SEO trend is the use of voice search optimization. With the increasing popularity of voice-activated devices optimizing your website for has become crucial. Voice search optimization involves optimizing your content for natural language queries and long-tail keywords. It also requires providing concise and direct answers to common questions. Implementing structured data markup and improving page loading speed are additional strategies that can enhance your website's visibility in voice search results.
Thanks to Bridget Reed, The Word Counter!
---
#8- Prioritizing mobile optimization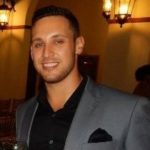 One of the top SEO trends for enhancing business visibility is the importance of mobile optimization. In today's digital landscape, more and more people are using their mobile devices to search for information, products, and services. Therefore, having a website that is mobile-friendly and responsive is crucial. Mobile optimization entails ensuring prioritizing mobile optimization that your website loads quickly on mobile devices, has a user-friendly interface, and is optimized for mobile search engines. With mobile traffic on the rise,  can significantly impact your business's visibility and overall SEO efforts.
Thanks to Daniel Osman, Balance Homes!
---
#9- Introducing AI in workflow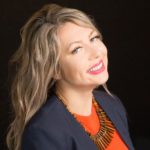 The development of artificial intelligence for SEO purposes hasn't reached the stage where marketers can easily conduct thorough SEO research. However, it significantly saves us time with certain tasks. For example, AI can assist with brainstorming semantically related keywords, generating meta title ideas, and creating content outlines. Additionally, my team has been testing image-generation software to determine if AI-generated images contribute to our rankings.
Thanks to Dani Peleva, Franchise Fame!
---
#10- Using AI tools
AI tools help my business streamline writing by generating effective ideas for engaging content. These AI SEO tools help us analyze our content and suggest improvements to boost our search rankings. Tools such as Diid and Writesonic, help identify issues related to user-friendliness, keyword choice and placement, meta tags, structure, content length, etc., and provide the necessary solutions to save us time and improve the quality of results.
Thanks to Brian Lee, Arena Club!
---
#11- Increasing website dwell time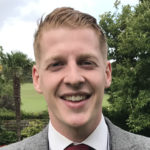 I am well aware from many years in this industry that website dwell time is one of the biggest factors. In the short-term vacation rental industry users love to search and look at potential properties so quality content and content length are also a direct linking factor to dwell time. I've seen quite a few of my pages jump to page 1 on Google by just having more properties for users to look through and therefore increasing my website dwell time over competitors.
Thanks to Cameron, The Luxury Chalet Company!
---
#12- Aligning content with the user's search intent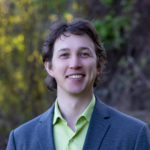 Instead of solely focusing on keywords, understanding user intent is crucial. Create content that aligns with the user's search intent, whether it's informational, transactional, or navigational. Address the underlying needs of the user to improve engagement and conversions. And most importantly monitor user engagement metrics, such as time on page, and conversion rates, to evaluate the effectiveness of your intent optimization strategy. Use this data to make iterative improvements to better align with user intent.
Thanks to Dmitrii Kustov, Regex Seo!
---
#13- Investing in voice search optimization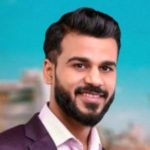 In the ever-evolving landscape of SEO, we're focusing on user experience and Core Web Vitals. Google's latest update places significant emphasis on user-centric metrics like loading performance, and visual stability of pages. Furthermore, we are investing in voice search optimization, recognizing the growing popularity of voice assistants. Our content strategy now includes long-tail keywords and questions that people naturally ask in conversation. Lastly, we are leveraging AI and machine learning tools to gain deeper insights into our SEO data, helping us make more informed decisions.
Thanks to Vikrant Shaurya, Authors On Mission!
---
#14- Creating video content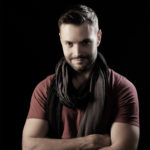 As a video production company, we understand the importance of video SEO and the impact online video has on a website. A video on a landing page, for example, can increase conversions by up to 80% (Unbounce, 2023) Therefore, we ensure we have a wide variety of video content across our site, which is optimized through the title and description, the metadata, closed-captions and the video sitemap.
Thanks to Ryan Stone, Lambda Films!
---
#15- Focusing on AI and machine learning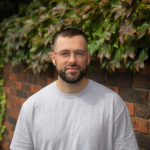 As a Digital Marketing Consultant, I'm very involved in the world of SEO and constantly keeping up to date on the latest trends. Currently, some of the top SEO trends that I'm focusing on include Core Web Vitals and the Page Experience update from Google, which puts a larger emphasis on user experience. Secondly, the rise of AI and machine learning in SEO is another key trend. Using AI tools like OpenAI's GPT-4, businesses can create SEO-optimised content that ranks well. But super important to remember to edit and make the content useful to the end user.
Thanks to Adam Stewart, Digital Bond!
---
What are the top SEO trends for your business?

Tell us in the comments below. Don't forget to join our #IamCEO Community.