There are skills one has to adapt to be an effective and efficient CEO and anyone can be a CEO.
"It's within everyone's grasp to be a CEO" Martha Stewart.
The most common skills are decision making being the leader of the team and communication. Some CEOs are born with skills while others have to acquire them through consistent practice. As a CEO, you have to remind yourself it's not always about you and practice servant leadership in most cases. We asked entrepreneurs what critical skills one must have to be a CEO and here are the awesome responses.
#1- Ability to interact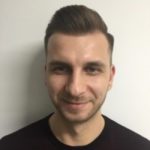 In my opinion, the ability to interact with others is one of the most important qualities for a chief executive officer to have. Top-notch CEOs have a personable demeanor. Everyone in the company should feel safe approaching the CEO with questions or suggestions. In order to make crucial choices concerning the future of the firm and its organizational structure, CEOs need to consult with their staff.
Thanks to Alex Contes, ReviewGrower!
---
#2- Financial management skills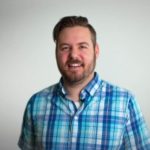 Knowledge of budgeting, accounting, financial analysis, and financial planning. As a CEO, you have a responsibility to make sure the company's funds are being managed intelligently. This involves creating budgets, forecasting trends, monitoring and responding to financial reports, and setting guidelines for expenditures and investments. Having solid financial management skills will enable CEOs to review the progress of the company and develop a strategy for the future.
Thanks to Garit Boothe, DigitalHoney!
---
#3- Strategic thinking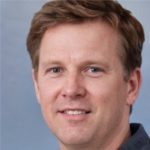 The ability to think and plan strategically is essential for CEOs. They must be able to identify and exploit market opportunities, devise effective strategic plans, and make decisions that are in the best interests of the company. Strategic thinking involves looking at the big picture, taking into account a variety of factors and trends, and making decisions that will set the direction of the organization over the long term. CEOs must also be able to think creatively in order to develop strategies that will help their organization achieve its goals.
Thanks to Mark McShane, Newcastle First Aid Courses!
---
#4- Business acumen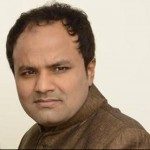 CEOs need an in-depth understanding of the business and industry, including trends, regulations, and competitors. They must be able to effectively manage budgets and financials, drive growth, and make sound decisions that lead to progress. Business acumen is essential for CEOs because they are responsible for leading the company and making informed decisions. A CEO needs to understand the financial and operational implications of their decisions.
Thanks to Shahil Shah, BloggingForests!
---
#5- Communication

Strong communication skills are important for CEOs. Good communication skills are the key to having successful leadership strategies and abilities. Leaders need to be able to effectively communicate with team members, stakeholders, customers, and the community. They must be able to articulate ideas and plans in a clear and concise manner and facilitate open dialogue and constructive feedback. They must also be able to address any potential misunderstanding or confusion that may arise. In short, having good communication skills is essential for CEOs.
Thanks to Christian Mitchell, Cross Trainer Home!
---
#6- Ability to delegate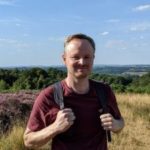 To have a positive impact as a CEO you need to be able to delegate tasks. Delegating tasks to others not only allows you to focus on high-level tasks that require your expertise and attention, but it also builds trust and fosters creativity within your team. Assigning tasks to team members who are best suited to them also encourages a sense of ownership and responsibility, while making sure that the company can operate more efficiently and get things done quickly.
Thanks to James Prior, DoTEFL!
---
#7- Critical thinking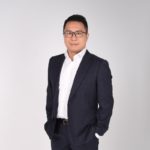 Critical thinking skills are important for CEOs. A CEO typically has to make thought-out decisions about their organization, its mission, and strategies, as well as making decisions about HR, finance, marketing, and other areas. Being able to think critically about every decision is an important skill for a CEO to have in order to make successful decisions. In addition, critical thinking skills are important for a CEO to have in order to understand complex topics and make successful long-term decisions.
Thanks to Nick Yu, Beadnova!
---
#8- Decision making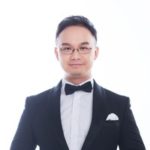 Decision-making skills are very important for CEOs. As the head of an organization, CEOs are responsible for making timely, relevant, and strategic decisions that have the potential to impact the company's bottom line and the company's future. CEOs need to evaluate the potential risks and benefits of all the options available to them and be able to weigh those pros and cons against their overall vision. Strong decision-making skills allow CEOs to maximize the positive outcomes of their decisions.
Thanks to CJ Xia, Boster Biological Technology!
---
#9- Resilience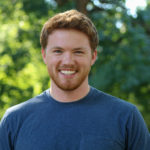 The one skill that an entrepreneur needs to focus on is resilience. As the founder of a training startup that uses improv comedy as a teaching tool, I frequently facilitate conversations on how to be more resilient at work and in life. Resilience is required because new problems constantly come up as a CEO, and I have to solve them and then be able to move on to the next problem and tackle that problem with just as much passion. As a CEO, you're also told "no" a lot, and you need resilience to be able to stay positive in the face of rejection.
Thanks to Nathan Minns, Green Light Improv!
---
#10- Leadership skills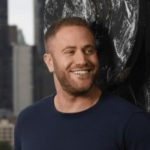 Leadership skills are essential for a CEO. As a CEO, you must have excellent leadership skills and be able to motivate and inspire people to achieve organizational goals. As the leader of an organization, the CEO must take responsibility for steering the company in the right direction, setting strategic objectives, and inspiring the team to achieve them. Good leadership skills enable the CEO to manage the company effectively and to motivate and guide their team to get the best out of them.
Thanks to Jason Berkowitz, Break The Web!
---
#11- Ability to network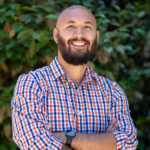 The ability to effectively network and communicate with other professionals is an invaluable skill you need to be a CEO. This is essential because having strong connections who can vouch for your skill and expertise will be crucial to landing fruitful business opportunities. To be a CEO, you must network effectively and communicate in a way that establishes yourself as a reliable personable, and competent professional.
Thanks to Nick Allen, SportsLingo!
---
#12- Problem-solving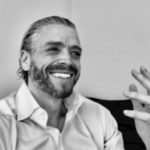 When you're in charge of a business, you need to be nimble on your feet when it comes to finding solutions to challenges. CEOs face a wide variety of complex problems daily, from dealing with troublesome employees to determining the company's long-term direction. One of the most important skills for a CEO to have is the ability to step back, evaluate the issue objectively, and formulate a strategy. Problem-solving is a skill that is typically perfected through experience.
Thanks to Michael Lees, EZLease!
---
#13- Having exceptional insight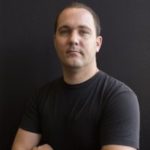 To be a successful CEO, you need more than just knowledge of the industry. While technical and business skills are invaluable, it is also important to have other roles as well. Being an effective leader requires qualities such as having exceptional insight into customer needs and market trends, being a persuasive communicator, delegating tasks efficiently, and managing difficult relationships. Ultimately, the ability to think strategically and make sound decisions is essential in order for any CEO to consistently achieve business goals in an ever-changing environment.
Thanks to Luke Fitzpatrick, Dr.Sono!
---
#14- Open-mindedness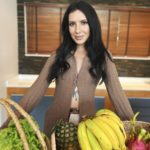 Aside from excellent leadership abilities, I believe open-mindedness is a skill every CEO should possess. We assume we know everything when we reach the pinnacle of our careers, but this is not always the case. Keeping an open mind to new ideas and opportunities will help us and our company grow and remain relevant. Furthermore, open-mindedness strengthens your team's relationship because your team will feel more at ease working with you, allowing you to produce better results.
Thanks to Valeria, Beauty Diets!
---
#15- Ability to control emotions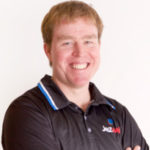 CEOs deal with different conditions regularly; therefore, they must have the ability to control their emotion. Emotion control is a significant factor that needs in managing your employees. Leadership is often seen as a role model, especially during turmoil and change. Therefore a good CEO must need to prepare to present a calm and logical face. However, this doesn't mean that CEOs should be rigid in behavior and avoid applauding successes or pointing out failures. It is more important to maintain the intensity of emotion that enables colleagues to understand the underlying meaning.
Thanks to Jeremy Dawes, Jezweb!
---
#16- Ability to take criticism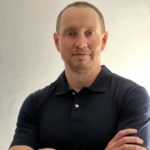 As a business founder, I think one of the most essential skills to have is the ability to accept and reject criticism. While many people are good at accepting criticism, not everyone knows when to take that feedback with a grain of salt. When you are running a business many people in your life, from family and friends to mentors and competitors, will weigh in with how they feel you should do things. Be open to ideas, but know when a critique is helpful and when it is coming from a place of jealousy or fear.
Thanks to Tory Jon, CamperFAQs!
---
#17- Listening skills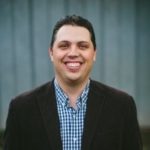 Just as we constantly listen to our client's customers, it is essential that we create a listening culture among our internal customers or our team members. As leaders, it is important that we employ similar strategies to keep our team as happy as our clients. We take feedback seriously, gather and analyze data, remain accessible, and allow each team member to play a vital role in the organization's processes as much as we entrust our business to them. Before it is a demonstration of good leadership, listening is an act of service and we should be generous about it.
Thanks to Matt Bowman, Thrive Agency!
---
#18- Optimism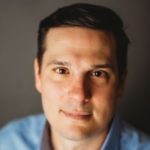 One of the best skills that a CEO needs is optimism. CEOs set the culture for their company – but what kind of culture can you set if you're always thinking of doom and gloom? Optimists make great CEOs because they have the ability to think ahead without only seeing what can go wrong. Scenarios tend to trend positively, especially if you're building strong teams. Believing good things can happen helps motivate the people around you to work towards that positive outcome and lets them know that you believe they're capable of great things.
Thanks to Shawn Plummer, The Annuity Expert!
---
#19- Collaboration with the team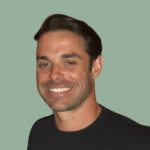 Teamwork makes a good leader great. While you may know how to set direction on moving forward, one-sided decision-making can be risky. Checking your ego at the door and passing the reins to co-workers leverages various skills and expertise. It also welcomes new ideas and processes that can foster innovation for your business. A high level of collaboration also inspires team members to have confidence in their leadership abilities.
Thanks to Josh Weiss, Reggie!
---
#20- Learn from mistakes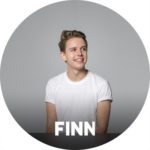 Leaders don't suddenly become superhuman the moment they take on the role. Mistakes happen, and a great leader learns how to recover from them with grace. If you let every failure turn into a shame spiral, you'll burn out quickly and find it impossible to keep pushing. Of course, this doesn't mean you should ignore your mistakes; otherwise, they will likely be repeated. Take the lesson from the mistake, leave your ego at the door, and do better next time.
Thanks to Maximilian Wühr, FINN!
---
#21- Be accountable and inclusive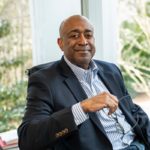 CEOs are expected to be experts at culture transformation, so accountability is an essential trait when looking at today's inclusive leader. People want to work for organizations they believe in. Stakeholders are asking: How do we solve societal challenges in a just manner? CEOs must lead the way toward more diverse, equitable, and inclusive workplaces by modeling the behavior they want from their teams and rewarding those who demonstrate the organization's values. It is clear to me that employees particularly younger professionals are demanding these changes.
Thanks to Donald Thompson, The Diversity Movement!
---
#22- Making difficult decisions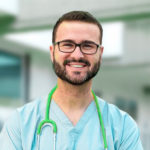 One essential skill one needs to be a CEO is the ability to make difficult decisions and see the long-term consequences of those decisions. A CEO must be able to think strategically and make decisions based on the company's future, not just the immediate impact. This requires understanding the industry, the competitive landscape, and the stakeholders affected by the decision. The ability to make a good decision comes with experience.
Thanks to John Landry, Respiratory Therapy Zone!
---
#23- Visionary employee development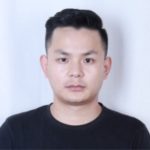 The best CEOs know how to develop their employees to become the best versions of themselves and offer immense value to a business. With visionary employee development, you see what the employee can become and achieve long before they realize they have such potential. What follows is a strategic effort to bridge the gap between their skills and experience and their potential. Here, such CEOs will formulate policies that ensure each employee benefits from a customized training program.
Thanks to Alvin Wei, SEO Ant!
---
#24- Agility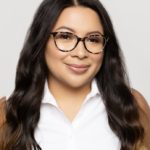 While a CEO has a plan and strategy, agility is a particularly valuable quality in times of change and uncertainty, as we're currently experiencing. Just like Mike Tyson famously said, Everybody, has a plan until they get punched in the mouth.; an agile CEO will effectively lead organizational change, seek opportunities to innovate, and pivot operations to best serve their customers. It'll help them make decisions quickly to keep the organization moving forward and avoid any disruptions in service.
Thanks to Lorena Camargo, Pearl Trans Logistics!
---
#25- Having a growth mindset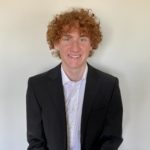 Having a growth mindset will help you build a team of responsible and fearless explorers who, in the end, outperform the expected numbers because they are eager to learn. Of course, you should always keep an eye on your numbers. This is one of the key skills of a CEO who is eager to multiply their team's potential. Senior leaders with a fixed mindset concentrate on the results and statistics, whereas senior leaders with a growth mindset concentrate on the process and continuously exceed the initial goals.
Thanks to Edward Haris, Phoenix Reviews!
---
#26- Computational thinking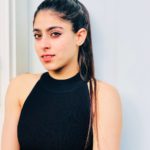 The nature of work has changed as a result of fundamental changes brought on by the tech boom. Technology becomes more prominent. Future leaders will not only be managers and administrators, but also experts in computational thinking. He must be able to handle and analyze large amounts of data. Technologies will exacerbate issues with data management, privacy, and conflicts. They ought to be resolved by the manager. These tasks cannot be completed without a thorough understanding of how technologies operate.
Thanks to Andrea Smith, Master Manchester!
---
#27- The ability to adapt on the fly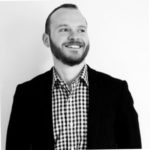 Today's business world is full of uncertainty and constant changes. One thing may be working today, but it doesn't guarantee that it will still do so tomorrow. The internet has become the new highway, and everything seems to be following the speed at which it travels. This is the skill that a new CEO must bring to ensure growth and stability for the company. The ability to adapt on the fly has now become a precious commodity. Whoever has this skill also has the potential to be the next Steve Jobs or Elon Musk.
Thanks to John White, Complete White Label!
---
#28- Ability to plan ahead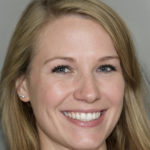 A successful CEO should have the ability to plan ahead, at least two steps ahead of anyone. This is a very important skill that almost all managers should have in order to make it in the competitive business world. The ability to foresee the trends that customers are leading towards can make the business take on this direction early on, hence, will pioneer the trend. This can then make the company profit from this trend early on while other competitors are still catching up.
Thanks to Sharon Dylan, Management Help LLC!
---
#29- Ability to bounce back and stay focused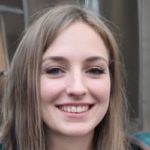 Being a CEO is a demanding job, and it can be easy to become overwhelmed by the daily challenges and pressures. Having resilience, and the ability to bounce back and stay focused on the company's goals is essential for success. Having resilience means being able to handle setbacks and failures, learn from them, and move forward. It also involves being able to stay calm and composed under pressure and to take risks and make decisions that are beneficial for the business.
Thanks to Kristina Davis, Letti & Co!
---
#30- Ability to predict trends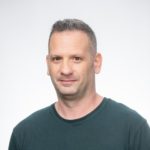 In my experience, one essential skill to be a CEO is to predict trends, changes, situations, and disruptions that may affect the industry; ie, a CEO must be able to connect all the dots and see before others. For CEOs, this business's far-sightedness is necessary to promote trustworthiness in the workplace, helping all to achieve organizational goals and solve problems with energy and enthusiasm to motivate everyone around them. Likewise, a CEO must also be able to adjust to predictions, trends, and situations.
Thanks to Yoav Morder, Sonary!
---
What essential skills do you need to be a CEO? Tell us in the comments below. Don't forget to join our #IamCEO Community.