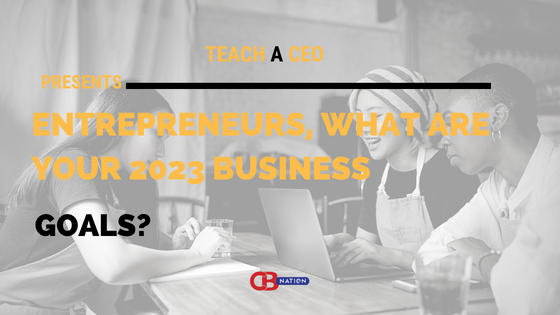 It's almost new year and right after the ball drops, it's time to go to work. Often entrepreneurs and business owners create their New Year's Resolutions around their businesses. It could be more revenue, hiring clients, or launching a new product or service, but every new year is an exciting time because it's ripe with opportunity. We asked 27 entrepreneurs to share their business goals and what they were looking forward to in 2023.
#1- Increase brand awareness and visibility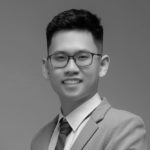 As any successful business knows, increasing brand awareness and visibility is essential for long-term success. With the growth of digital channels, it's more important than ever to ensure that our business can be found on search engines and social media platforms. We plan to focus our efforts on researching and executing effective online marketing strategies. We will also look to strengthen our relationships with partners and affiliates in order to increase the visibility of our brand across multiple channels.
Thanks to Erik Pham, Health Canal!
---
#2- Balance and prudence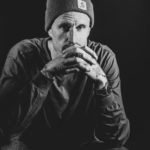 The last three years have been extremely hard on businesses of all sorts, and mine was no different. I found the silver lining of the pandemic to be a welcomed reset when it came to analyzing what type of work I wanted to do, and how I wanted to serve my customers/audience. Pre-COVID it was one or the other: working frantically to get the next project made, or getting burnt out trying. As 2022 comes to a close and we enter into 2023, the goal for my businesses is balance and prudence.
Thanks to Sabyn Mayfield, Sabyn Mayfield!
---
#3- Increase customer base and launch new products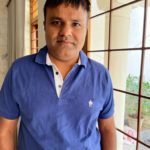 My 2023 business goals are to increase our customer base, increase our revenue by 30%, and improve our product offerings. Additionally, I plan to expand our operations to include more locations and hire more staff, allowing us to better meet customer needs. Additionally, I plan to increase our marketing efforts to increase brand awareness and reach more potential customers. As part of our growth plan, I intend to invest in technology and automation to improve operational efficiency.
Thanks to Shahil Shah, BloggingForests!
---
#4- Boost productivity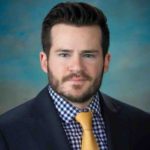 Every company should have objectives. They are what assure the sustainability of your firm and give it a direction it can follow. Without principles, you would just be wandering through life without any clear structure or technique, hoping to succeed. I would say that my number one goal is to boost productivity through better employee engagement and opportunities for growth. Employees force behind the growth of your company. Consequently, consider measures to raise employee engagement.
Thanks to James Palestini, Palestini Law!
---
#5- Expansion of my work family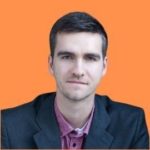 My business goal for 2023 is the expansion of my work family. Our business had promising growth this year. And we envision that it will grow more in the upcoming years. As a result, we need more ideas and inputs for improving and enhancing our work. So, we need more employees in our work family. We will improve our recruitment strategy and work policies to attract new talent. There is also a plan to include more positions in our company.
Thanks to Daniel Thompson, Salt Water Digital!
---
#6- Increase market share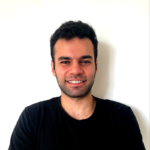 Our goal is to continue growing our customer base and increase our market share. We want to do this by providing the best service and products possible, building brand loyalty, and optimizing our marketing strategies. We plan to use data-driven insights to create targeted campaigns that will help us reach our target market. This includes leveraging social media channels such as Instagram, Twitter, Facebook, and YouTube to build awareness of our games and generate more sales.
Thanks to Demi Yilmaz, Colonist.io!
---
#7- Launching instant quote calculator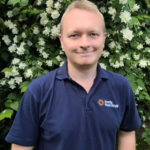 After lots of delay due to the COVID pandemic, we finally went live with our new team building and events website in December 2022. For us, 2023 will be all about onboarding new hotels and venues and launching our instant quote calculator that will enable our corporate clients to quickly define their event requirements, compare venues, review quotes and make a booking. We'll also be looking to kick off some marketing campaigns as well as deliver great events for our clients.
Thanks to Ben Maddock, Events Made Simple!
---
#8- Focus on employees' well-being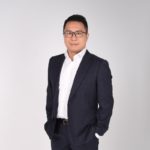 Employees are a key part of every organization; it cannot grow if it ignores their well-being. My 2023 business goal is to focus on our employee's well-being. Employees are our best asses, and taking care of their well-being will be my priority of the new year. Today, employee well-being encompasses more than physical factors and extends to social, career, financial, purpose, and community factors as well. Flexibility in how, where, and when employees work is at the core of this trend.
Thanks to Nick Yu, Beadnova!
---
#9- Double down on online presence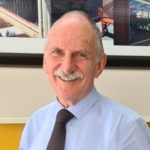 Most companies that are established and have enough loyal clients and customers may become complacent when it comes to acquiring more and growing the business. If and when this happens, it's crucial to evaluate what needs work and focus on that area. For us, the area that needs to grow is certainly our online presence. Whether it's by leveling up the customer experience and SEO on our website, being more active on social channels and sharpening our marketing strategy, or making the most of tools like email marketing, our top goal for 2023 is to expand and deepen our online presence.
Thanks to Peter Monkhouse, ICL SA!
---
#10- Being a champion of hybrid work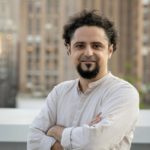 The hybrid workforce industry, and Yarooms, have grown a massive amount over the last several years due to the need for more and more flexibility in the workplace. In 2023, I hope that we can continue on our upward trajectory as the market begins to cool to what is likely going to be a new, slower but still positive direction into the foreseeable future. This means continuing our marketing efforts and expanding them further, championing the hybrid work model.
Thanks to Dragos Badea, Yarooms!
---
#11- Become the best staffing company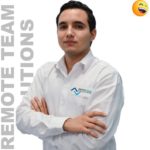 Besides the ambitious headcount growth expectations we have for Remote Team Solutions in 2023, our goal is to become the best staff nearshoring company. For this, we must contribute to the success of great companies by building their best remote team while making our clients and their team feel like part of a family through culture. To show how we care about our remote besides investing in comfortable office spaces, we have started implementing certified training programs for them to ensure continuous growth on all ends, while also striving for their wellness and happiness at work.
Thanks to Mauricio Cipres, Remote Team Solutions!
---
#12- Maximum productivity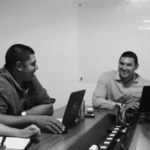 Our 2023 business goals are all about capacity. We are scaling up and reaching maximum output with the 2,000 hours we have in 2023. Once a business owner understands where the capacity lies, they can get to the next level with a clear pathway forward. We can take the next step & execute the goal of maximum productivity. A change in mentality & perspective towards growth will keep most business owners happier with their productivity and profitability.
Thanks to Carl Grande, Grand Capital Management!
---
#13- Enhance company culture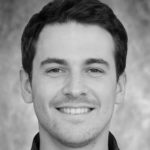 Among my 2023 business objectives is to enhance my company culture. Every company should work to strengthen its company culture because it is still a crucial component. Employers and HR experts alike know the importance of culture in raising employee engagement and luring and keeping top talent. This is because employees are more likely to like their jobs and be happier when they feel strongly aligned with the culture of their organizations.
Thanks to Martin Betch, Hi-van!
---
#14- Improve SEO opportunities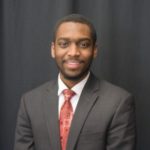 My 2023 business goals are to continuously identify and improve Search Engine Optimization opportunities on my website to improve user experience, site speed, and organic rank. I'd also like to create professional relationships and leverage media appearance opportunities through HARO (Help A Reporter Out), industry events, and interview opportunities to continue to build the brand of the company through thought leadership and gain exposure through appropriate channels.
Thanks to Andrew Belton, Symmetrical Media Marketing!
---
#15- Strengthening leadership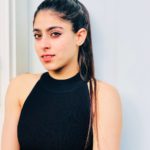 Things are changing, and more things will change. We need to adapt our goal-setting approach to meet the moment. For me strengthening the role of leadership in the advancement of healthy work cultures must be a goal of priority for 2023. Healthy work cultures have stepped to the forefront as a prime factor for retention, especially during the pandemic and with the rise of the new generation. Leaders and people with influence will be instrumental to the success and will need extensive training and exposure to strategies to impact.
Thanks to Andrea Smith, Master Manchester!
---
#16- Improving corporate culture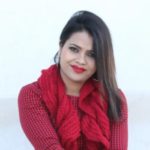 The pandemic has left us all contemplating our company cultures and focusing on employees. I have a feeling that for most companies, this year is going to be about the workforce that a company is built upon. Improving corporate culture is one objective I am thinking about establishing for my company in 2023. This would entail implementing weekly team-building exercises or providing greater possibilities for staff growth. After all, the employees are what define a company and help it achieve its ulterior objectives.
Thanks to Atreyee Choudhury, De Panache!
---
#17- Use great tech trends
I believe that 2023 is going to be a great year for business. There are a plethora of trends coming up that can seriously help companies expand their work and grow faster. My goal for the next year is to make use of great tech trends like AR and VR and integrate them into my business to make processes more seamless. These trends would certainly help me stand out from the crowd and move towards a growth trajectory.
Thanks to Eva Decker, Idigic!
---
#18- Educate more people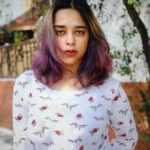 So, My goal for 2023 would be to educate more people about hair Color and hair care. And make it possible for them to leave behind the boring black & browns and have a colorful & worry-free hair makeover. A lot of Indians would love to color their hair but as it is frowned upon at the workplace, a hiccup occurs. We should move past that. We have grown to accept so many aspects of the country and its citizens, it's time to be liberal about our appearance and express each-self in a unique way.
Thanks to Yushika Jolly, Paradyes!
---
#19- Live more intentionally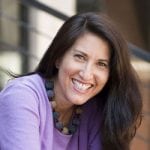 My goal is to live more intentionally next year. With so much of our lives now hybrid/virtual, it can be really hard to build connections. When we were all getting together personally and professionally, we often had unintentional opportunities to learn more about each other. We have learned that with a little bit of planning and effort, we can keep connected with the people we care about and grow together in the new normal if we make it a priority. Now that some activities are returning I find myself choosing very different events than before.
Thanks to Paige Arnof-Fenn, Mavens & Moguls!
---
#20- Become a global refuge for mothers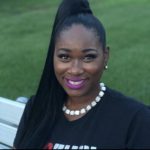 After operating as a solo entrepreneur for 7 years, the company celebrated the one-year employment of 15 virtual assistants, this past August. Conversely, during this same time, I communicated with staff more than I served clients. Consequently, the 2023 business goal is to unify my staff to become a global refuge for Mothers experiencing burnout. I invested grant money to hire a virtual assistant to manage daily business operations 3-4 hours per day for the next 12 months. Because of my personal experience, the Re-Awaken Your Light program plans to encourage Mothers around the world.
Thanks to Elease A. Wiggins, ReAwaken Your Light!
---
#21- Become an industry leader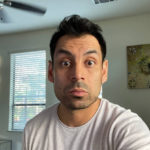 In 2023, our business goals are to become an industry leader in terms of innovation and customer satisfaction. We want to be the go-to choice for customers when looking for a reliable, cutting-edge technology provider. To do this, we will continue to invest in research and development, so that we can stay at the forefront of technological advancements in our industry. We will also focus on providing the best customer service and support possible, ensuring that customers have a positive experience with us.
Thanks to Eric Sornoso, Meal Fan!
---
#22- Increase customer base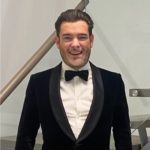 My 2023 business goals are to expand my business to new markets and increase my customer base by at least 25%. I also aim to increase my profits by at least 20% through cost-saving initiatives and improved marketing efforts. My goal is to become a leader in my industry, so I will continue to stay up-to-date with the latest trends and technologies to ensure my business is ahead of the competition. Additionally, I plan to invest in the development of new products and services to better serve my potential customers.
Thanks to Yarl Christie, Stories Flooring!
---
#23- Building leadership bridges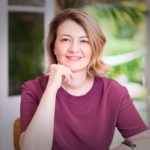 In 2023 I want to build bridges. Although leadership used to be seen as motivating people and getting them to follow, I don't believe it's about this anymore. Leadership today is about bridge-building. The world needs people who want to connect with others, not only within companies but within industries and between industries. Collaborating with like-minded companies and even competitors is important and ultimately beneficial to everyone. That's why I want to talk to more people in 2023, to see all the possible ways of working together.
Thanks to Pinar Akiskalioglu, Takk!
---
#24- Provide the best possible service

As a business owner, my top goals are to make sure I'm giving my clients the best possible service and that I'm getting paid for it. I'm also working on creating a team that is able to take on more responsibility and increase their skills while they're working with me. When I see that happening, it makes me feel good about myself as a leader and motivates me to keep going in that direction. I've also been trying to create more time for myself so that I can do things like exercise, hang out with friends, read and write.
Thanks to Dinesh Pandian, Lenders.fi!
---
#25- Using technologies for opportunities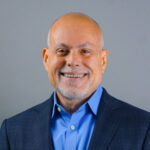 There is no doubt that talent management and recruitment are facing significant changes due to factors such as automation, and remote and hybrid working. Amidst these changes and challenges are opportunities to tap into, find and nurture talent across borders. Recruiters and talent specialists who leverage technology will position themselves as the go-to resources for employers and enterprises. As such, in 2023, I plan to use available technologies to tap into new business opportunities.
Thanks to Joe Coletta, 180 Engineering!
---
#26- Revenue growth, customer and employee satisfaction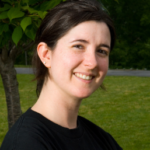 Business goals provide you with a guide for your daily activities, and they can help you align your business with the overall vision of where you want it to be. I like to focus on three areas: revenue growth, customer satisfaction, and employee satisfaction. These three areas are all connected and influence each other if you're growing your revenue but not paying attention to customer or employee satisfaction, that could lead to potential problems down the road.
Thanks to Eve Acosta, Eves Watch LLC!
---
#27- Expand team and client roster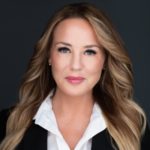 For 2023, I have many business goals that I am hoping to achieve for Fifth & Cor. To start, a big goal is to expand both our team and client roster by 2-3x. I hope to help both my employees and clients grow and achieve their own personal and professional goals. In addition, I am hoping that we can expand our service offerings. Being that the marketing world is always evolving, it's important that our services can keep up with the daily demand. I love to be a proactive member of my local community, and with the new year, I hope my team and I can continue to give back in any capacity that we can.
Thanks to Robin Dimond, Fifth & Cor.!
---
What are your goals for 2023? Tell us in the comments below. Don't forget to join our #IamCEO Community.