Whether you're starting a small business or exploring ways to expand an existing business, a plan is an important tool to help guide your decisions. Effective planning is a roadmap to success, providing clarity on all aspects of your business. For existing businesses, a business plan should be updated annually as a way to guide growth and navigate expansion into new markets. The purpose of a business plan is to help articulate a strategy for starting or changing your business.
We asked entrepreneurs and business owners how they approach planning within their organizations and here are the responses
#1- By defining clear milestones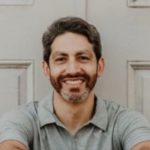 Once you have a thorough understanding of your company's goals, you may build a list of project milestones to achieve along the road, in my expert opinion. No, milestones and objectives are not the same, but this is a widespread misunderstanding; if you've confused them, you're not alone! Using milestones, you may track your employees' progress toward their goals. In other words, milestones are analogous to stepping stones in relation to routes. Good milestones are quantifiable and have fixed due dates. You may quantify your milestones by assigning them a number.
Thanks to Mark Valderrama, Aquarium Store Depot!
---
#2- By featuring team accomplishments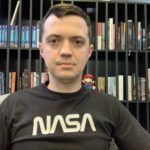 Even if you're praising your team for a job well done on a new campaign or appreciating an employee's each work anniversary, showcasing employee contributions and milestones has a considerable impact on the team's alignment. However, not everyone is comfortable with a public announcement; while some team members may enjoy the limelight, others may prefer a private message from their managers or peers. With Officevibe's recognition platform, you can ensure that no good deed goes unnoticed and send your coworkers a good vibe to show your appreciation.
Thanks to Andrew Priobrazhenskyi, Discount Reactor!
---
#3- By mapping processes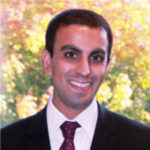 Once you have the plan, you are ready to implement it. In my opinion. First, share the plan's supporting material with the organization. The actual work then commences. By mapping your processes, you can transform your strategy into a detailed plan. Utilize dashboards with key performance indicators (KPI) to effectively communicate team tasks. This granular strategy demonstrates the completion process and responsibility for each phase. Establish regular reviews with individual contributors and their managers.
Thanks to Rikin Shah, Get Sure!
---
#4- Through need-gap analysis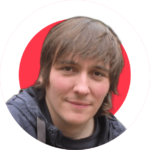 Sometimes called a need-gap analysis, need assessment, or the strategic planning gap, gap planning goes by a few other names. It's a tool for gauging how far a company has come and what it still needs to accomplish. As its name implies, its primary function is to expose internal flaws. The terms change agenda and shift chart may come up in your investigation of gap planning. These are like gap planning in that they look at the distance between where you are now and where you want to be in the future.
Thanks to Steve Rose, Money Transfers!
---
#5- Establishing precise organizational goals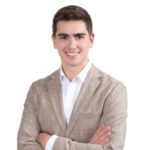 Aligning goals begins at the top. Discuss the firm's vision and strategy as a leadership team and decide on the precise objectives you wish to accomplish as a company. Get very clear about your goals. Company objectives must be specific, strategic, and based on a shared vision by all members of the organization. Remember: The more distinct your objectives, the simpler it will be for people to grasp the vision and unite around a common goal. Ambiguous or generic objectives produce vague or general outcomes.
Thanks to Jamie Penney, Shopping Foodie!
---
#6- Sharing our objectives at every level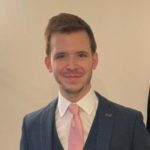 Employee engagement is 2.8 times higher when goals and responsibilities are explicit. However, just 40% of workers overall are aware of the objectives of their firms. If more than half of your organization doesn't know what they're all aiming for, how can you achieve alignment and carry out your objectives? Strategic, unambiguous, and regular communication at every level of your business is essential. Include goals on a frequent basis in team meetings, one-on-ones with employees, leadership meetings, and performance evaluations.
Thanks to Jonathan Merry, Bankless Times!
---
#7- Utilizing a joint planning procedure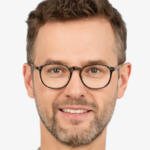 For team alignment to succeed, create the proper procedures and put the proper equipment in place. You can acquire all the knowledge you need to combine bottom-up tactical planning with top-down organizational strategy by using a collaborative planning method. Early team involvement will improve engagement and bridge the communication gap between frontline employees and leadership.
Thanks to Bram Jansen, VPNAlert!
---
#8- Picking out the crucial details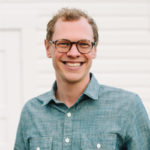 In my opinion, the first step in any planning endeavor is to identify the most pressing issues facing your firm. Think long-term about the destination you have in mind for your business. This establishes the company's long-term goals and defines its mission (in terms of markets, consumers, goods, etc.). Using this information, you may zero in on the most pressing problems facing your company, the ones that demand the immediate and undivided attention of everyone in management.
Thanks to Gerrid Smith, Joy Organics!
---
#9- By using the ABC strategy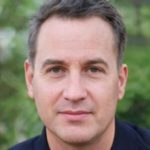 The ABC approach is one strategy I was taught to help prioritize and manage my time. The tasks on your list that are due today are marked A, those that are due tomorrow are marked B, and those that are due later are marked C. A is a good place to start, then work your way down. The primary goal of time management is to complete what has to be done right away. Spend any remaining time working on tomorrow. If you cannot do the work due today, your issue is with time estimation.
Thanks to Miles Walker, Car Audio Wise!
---
#10- Match employee talent to value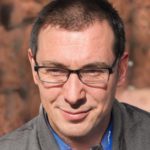 Match the talent to the value they create for the organization. A successful CEO gets the best out of the employees. The best way to ensure it is to have the right talent in the right place. My planning approach is to identify the areas that bring maximum value to the business and identify the perfect person for the job. Employees can excel in their jobs if they love doing them. So my mantra for successful planning is 'Match employee talent to value'.
Thanks to Jack Reynolds, The Guaranteed Loans!
---
#11- By using the DMAIC phases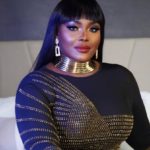 As a Certified Lean Six Sigma Greenbelt, I've been taught to approach planning by using the DMAIC phases. Which stands for Define, Measure, Analyze, Implement and Control. By defining an issue I'm able to develop a strategic plan. Next, I measure the plan by using the tactical steps I put in place. I plan out my daily operations. Now it's time to implement tactical steps. While implementing, progress is monitored and adjusted as needed to keep everything in as much control as possible.
Thanks to Kayshaun Brooks, Renew You Body Butters!
---
#12- By focusing on what's most important.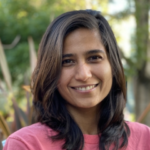 I'm approaching planning within my organization by focusing on what's most important. I believe in the importance of putting the right people in place, and then letting them do their jobs. I don't want to be micromanaging, that's a waste of time and energy. You need to trust your people, and let them know that you trust them. Instead of trying to control every little detail, I focus on getting the big picture right: setting goals and objectives, and communicating those goals and objectives clearly.
Thanks to Gauri Manglik, Instrumentl!
---
#13- By using SWOT analysis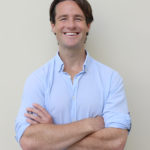 I use a SWOT (Strengths, Weaknesses, Opportunities, and Threats) analysis as the starting point for all of my planning. It lets me identify potential challenges or roadblocks ahead of time and come up with strategies to mitigate them. I like to use SWOT to consider every avenue during my planning process before getting started on a new project. I'll simultaneously evaluate my own performance and compare it with the current industry and market trends, which helps me make a more informed plan.
Thanks to Brandon Mackie, Pickleheads!
---
#14- By setting short and long-term goals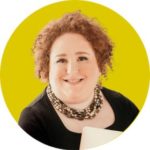 When it comes to planning within an organization, the first step is to set short and long-term goals. This will help to guide the decisions and resources that will be necessary for meeting those objectives. Once the goals are identified, developing a plan of action with achievable milestones, timelines, and responsible parties is essential, so everyone knows what to expect and when. Finally, it's essential to continually monitor and adjust the plan when necessary to ensure the best results since circumstances can change over time.
Thanks to Becca Klein
---
#15- Asking for feedback about your organization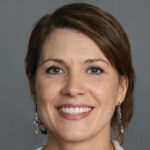 Feedback is something that every organization should have to make improvements to their work processes. It's important to continue this process so that any problems or confusion can be identified and resolved before they become issues. These can be things like a plan not working out as expected, or areas where the plan could be improved upon. By analyzing the results of your feedback, you will be able to make improvements to your planning process.
Thanks to Mia Garcia, iToolab!
---
#16- Focusing on important areas first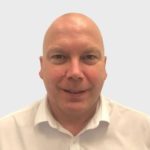 I begin by identifying the key areas of the business that need to be focused on in order to drive growth. This might include areas such as product development, marketing, sales, and customer acquisition. Once these areas have been identified, I work with the rest of the executive team and key stakeholders to develop a strategic plan that includes measurable goals and objectives for each area. This plan is regularly reviewed and updated as needed in order to ensure that we are on track to meet our growth targets.
Thanks to Derek Bruce​, Skills Training Group!
---
#17- Inputs by the team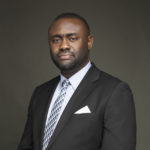 In our organization, planning is not a CEO's or Management Team's task. Everybody must participate! We ask each employee, regardless of their role in the company, to assess what worked well the previous year, what must be changed, and which resources they need to implement the change. The management team just has to collect the inputs and assign priorities and resources. This approach enables every team member to take ownership of their work and feel valued, and it brings many excellent ideas that a CEO wouldn't come up with alone.
Thanks to Roland Alexander, Domain Convo!
---
#18- Collaboration and transparency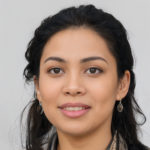 My approach to planning within my organization is one of collaboration and transparency. Communicating openly with my team is essential to establish an effective plan. I have found that by listening to my team's ideas and giving them ownership of specific tasks within the plan, they are more invested in seeing it come to life. I endeavor to thoroughly analyze the ramifications of decisions, considering both short-term and long-term objectives, to devise a comprehensive plan.
Thanks to Gulshan Hajara Banu, Pest Keen!
---
#19- By monitoring the progress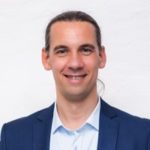 As a business owner, I believe effective planning within an organization is crucial for success. A clear and structured approach is critical, beginning with setting specific, measurable, and aligned goals with the overall mission and vision of the company. Involving key stakeholders in the process, developing a detailed action plan with specific steps and timelines, and regularly reviewing and updating is crucial to ensure the plan is aligned with current needs and any roadblocks or obstacles have been addressed. Communication and progress monitoring is essential to align efforts.
Thanks to Mladen Maksic, Play Media!
---
#20- Seeking ideas from every department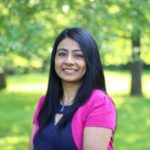 Having every department pitch idea on how to go about a particular move, is even more important because based on their separate perspectives, they are all bound to see things differently. However, there must be some similarities in these ideas, from which the best ideas can be selected. I understand that I can not see all there is to see, and would probably never learn the aspects that need to be corrected or included in planning if I do not seek the advice of those that also help in running the business.
thanks to Rinal Patel, Suburb realtor!
---
#21- By strategic planning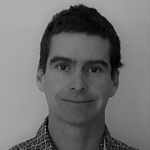 At our organization, we start by creating a strategic planning framework that outlines the overall direction and goals for the organization. This framework allows us to break down our plans into smaller, actionable tasks that can be implemented over time. We also create an organizational calendar which helps keep everyone on track and organized. Once these steps are in place, we start to develop our annual business plan. . Finally, we review progress regularly to measure success and implement necessary adjustments as needed.
Thanks to Shaun Martin, We Buy Houses In Denver!
---
#22- By using a weekly plan with daily objectives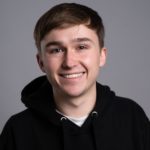 I use spreadsheets sent to every team member on a weekly basis with key daily objectives. I also meet with team leaders once a week to communicate any pain points, discrepancies, and suggestions for better work practices. Both leadership and employees are extremely vital to a business's success. It is a must to implement effective methods to manage both of them efficiently, so I strive to make sure that everyone is provided with all of the resources and insight they need to succeed.
Thanks to Dakota McDaniels, Pluto!
---
#23- By setting clear goals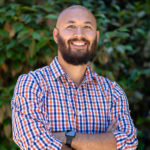 I establish actionable goals for my team to accomplish. I've taken great care to build a purpose-driven team that maneuvers with precision and purpose. I routinely set daily, monthly, and yearly goals to instill urgency and help inspire efficiency, and determine KPIs for them to prioritize and strategize accordingly. Setting clear goals is crucial to ensure that everyone is on the same page and understands the company's vision.
Thanks to Nick Allen, Sports Lingo!
---
#24- By paying attention to the priorities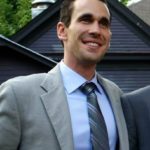 I approach planning within the organization by paying attention to the priorities of my business. I analyze these priorities by evaluating what initiatives will improve our position in the market. I ask myself whether these initiatives should be focused on customer acquisition and retention or should I only focus on revenue generation. One important thing I look at is the costs, both in the short term and long term, that I can be able to shoulder to achieve these objectives.
Thanks to Brian David, Caller Smart!
---
#25- By prioritizing contingency planning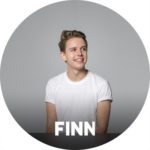 We prioritize contingency planning so that if and when a crisis arises, we already have a strong approach ready for action.  We use risk management tools to accurately forecast, assess, and analyze risks quickly – this is one place we can't afford to be short-sighted. Our strategic plans are clear and actionable without losing the flexibility needed to adapt to changing economies, industries, and other unplanned outside forces. When leaders become too rigid in their planning, they lose the ability to deal with issues effectively.
Thanks to Maximilian Wühr, FINN!
---
#26- By creating a meeting agenda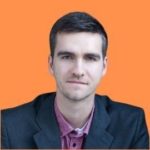 My work revolves around planning, but I approach it from a different angle than most people. I make sure to keep all the stakeholders involved. I create a meeting agenda and send it out ahead of time so that everyone would have time to review it, ask questions, and make suggestions. I also create a map of our goals and objectives, which helps us see how we are progressing toward them. I also make sure to include all the relevant resources that the team needs to complete their tasks. This included people with technical expertise as well as those who could help with marketing or communications.
Thanks to Daniel Thompson, Salt Water Digital!
---
#27- By taking an organized and structured approach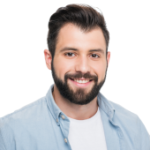 At our organization, we take an organized and structured approach to planning. We begin by defining our goals and objectives, and then review all current resources to identify any potential gaps in those plans. From there, we develop strategies and create actionable plans with SMART goals that can be tracked and measured for success. We also make sure to anticipate any roadblocks or challenges that may arise throughout the process, allowing us more time to plan an appropriate response if they do occur.
Thanks to Joshua Haley, Moving Astute!
---
#28- By breaking down tasks
As an entrepreneur, I approach planning within my organization by looking at the big picture and breaking it down into smaller, more manageable pieces. I start by setting overall goals and then creating a plan of action to achieve those goals. I delegate tasks and responsibilities to my team members and make sure that everyone is on the same page. I stay flexible and adaptable, as no plan is ever perfect. And finally, I evaluate our progress regularly to ensure that we are on track and making the best use of resources.
Thanks to Ryan Brown, Art of Lock Picking!
---
#29- By holding collaborative sessions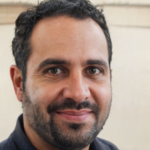 When strategizing for my organization, I establish concrete objectives and outline expectations. By utilizing project management tools and systems, I can guarantee that all members of the team are mindful of their duties and deadlines. Moreover, in order to make sure everyone is on the same page with our shared mission for success, I hold collaborative sessions to generate new ideas while being attentive when monitoring progress so we are able to amend any plans if necessary.
Thanks to Ian Sterling, Fish Lab!
---
#30- By using a proactive and comprehensive approach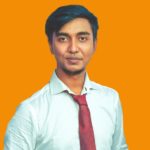 I believe in a proactive, comprehensive approach to planning within my organization. I ensure that all team members are actively engaged in the planning process and that all plans are well-defined and adequately resourced. I also strive to ensure that our plans are flexible and open to adaptation based on changes in our environment and goals. Lastly, I am committed to ensuring that plans are regularly revisited to ensure they remain effective and relevant.
Thanks to Yasin Arafat, DOPPCALL!
---
How do you approach planning within your organization? Tell us in the comments below. Don't forget to join our #IamCEO Community.