There are skills one has to adapt to be an effective and efficient CEO and anyone can be a CEO. "It's within everyone's grasp to be a CEO" Martha Stewart. The most common skills are decision making being the leader of the team and communication. Some CEOs are born with skills while others have to acquire them through consistent practice. As a CEO, you have to remind yourself its not always about you and practice servant-leadership in most cases. We asked entrepreneurs what critical skills one must have to be a CEO and here are the awesome responses.
#1- Several skills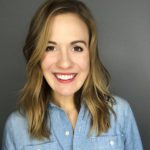 First, you need persistence. You're going to hear "no" more than you ever imagined as an entrepreneur. You have to be so deliriously in love with your vision that it doesn't break you down. You must also learn to take comfort in the unknown. Essentially everything is new when starting a business. You may possess certain skill sets but they're being applied to something that hasn't existed before. I learned early on that the best thing I could do for myself was tell people "I don't know how to x" and seek out the best possible person to help me learn. Lastly, love (or learn to live with) math. I always hated math growing up and avoided it as much as humanly possible. When starting a business, your financials and scenario planning are a regular part of your day. I began to realize I had to change my attitude toward them and find the parts I enjoy.
Thanks to Liz Eddy, Lantern!
---
#2-High emotional intelligence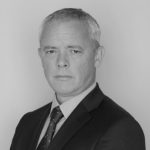 One key skill for entrepreneurs I don't think gets discussed enough is a high emotional intelligence. Leadership isn't just about projecting confidence. You also need to be able to "read the room", so to speak, and be responsive to and engaged with people when you're communicating, whether that's face to face or virtually through e-mail or video chats. Emotional intelligence doesn't just improve your ability to read tone and body language in conversation, it also helps you better read and improve workplace morale, making you a better overall leader.
Thanks to Jon Hill, The Energists!
---
#3- Three skills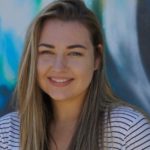 It is very difficult to become a CEO of a company, especially if you're starting out as a normal employee. There are various personal traits and professional skills that you would require to be a CEO. The first one would be an expert in communication and coordination. A CEO must be fluent in their conveying technique, especially with their words and vocabulary. They should be open-minded when it comes to suggestions and tips from the employees. Secondly, their decision-making ability should be top-notch and they should be able to take important decisions in high-pressure moments. Apart from that, they must involve other members and subordinates in this decision-making process. Lastly, a CEO must have to be a risk-taker and a person of balanced emotions. They must be capable of taking calculated risks and conduct various research and evaluation processes.
Thanks to Jennifer Willy, Etia.Com!
---
#4- Be a good listener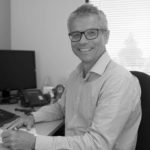 One of the best skills that a CEO should possess is to be a good listener. Yes, sometimes you don't have time to listen, but make sure you do when there is a chance. It helps you make quick and better decisions, creates a positive impact on others, helps you understand a lot of things happening around you, helps you learn a lot, and gives you time to think and then react to anything. Trust me, it helps a lot!
Thanks to Tony Monisse, Brentnalls WA!
---
#5- Fast decision making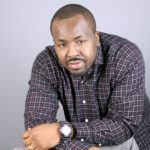 CEOs need to be able to make decisions quickly as well as think fast on their feet. Every CEO needs to have great people skills. You have to get comfortable dealing with different personalities and navigating those relationships. You may be an amazing technician or have had a genius idea, but you may not be an effective manager. And if a CEO is not comfortable, they have to have the flexibility to hire someone else to run the company.
Thanks to J Haleem Washington, J Haleem, LLC!
---
#6- The ability to manage our minds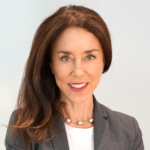 An essential skill for any CEO is the ability to manage our minds so that we respond rather than react. As CEO, we're in a "relationship" with our business, which consists of our thoughts and feelings about ourselves, our team, our customers, and our solutions. Like any relationship, our business reflects back to us what we put into it. Over time, most of us stop looking for the good and focus instead on what's wrong. We can even start to resent our business for the toll it takes. The more we look for problems, the more we see them. It's the same in a marriage or with a parent child-relationship. When we allow negative thoughts and feelings about anything, it's harder to take effective action, because how we feel affects what we do. (Picture the difference between feeling confident about a presentation vs. worried.) When we intentionally choose to focus on the result we want and identify the thoughts and feelings that will lead to effective action, we feel better. This isn't just a new flavor of "woo." Resenting our business costs us time, money, and freedom. Managing our minds and building a strong relationship with our business is the solution.
Thanks to Debbie King, Loving Your Business!
---
#7- Ability to steady the team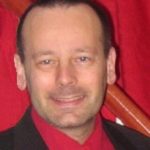 One of the most important traits of a successful CEO is to be able to follow Rudyard Kipling's counsel: "If you can keep your head when all about you are losing theirs." Your team will go into panic mode at many turns. It could come because of what is happening around them (like a pandemic, for instance), or it could simply result from dealing with a snarky client. Your job as CEO is to steady your team and point them in the right direction with calm confidence, so that they can get back on track with a clear mind.
Thanks to David Leonhardt, THGM Writers!
---
#8- Ability to think and act strategically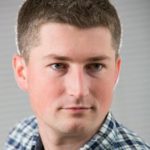 I believe that high-performing CEOs need to think strategically and focus on the long-term goal. It helps to see the early signals for the product opportunities and take timely actions. Long-term mindset is not necessarily about financial goals and metrics. CEOs must have a clear vision that will motivate their employees. However, coming up with a strategic plan is not enough, the pivot to long-term does not mean neglecting short-term accountability. Set smart goals and measure their progress consistently. The long-term really is the sum of successful short-term wins.
Thanks to Andrei Petrik, NetHunt CRM!
---
#9- Two skills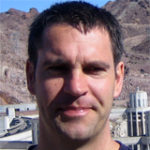 To be a CEO I have found that a key to building a successful business is to adaptable and if the business permits, to keep the business small. As a two-person business, we have found, with our corporate training business, that a key advantage by staying small is that we can make quick decisions and adapt to the market very quickly. During the coronavirus, for example, there has been a huge shift towards online training and we were able to divert our business strategy literally overnight, to adapt out training materials for online teaching.
Thanks to Paul Symonds, Promarketing!
---
#10- Problem-solving skills
As a CEO, there will be times where everything goes as planned and other times where things go completely different than what you anticipated. That's why in order to be a CEO you NEED to have good problem-solving skills in order to pivot and bounce back from struggles. If you are unable to solve problems or dive into your downfalls to see how you can improve your business, it won't be as successful as you envision and has the potential to plateau.
Thanks to Tori Kayla, Her Hub Enterprise, LLC!
---
#11- Delegating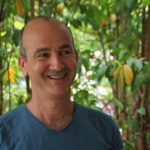 Leaders need to be able to clearly delegate tasks. Most times what is produced is a reflection of the leaders of production. When explaining something, make sure you leave your team without a shadow of doubt. Employees want to feel like their leader is structured and well organized otherwise it can be difficult to produce where there is a lack of clarity.
Thanks to Assaf Kostiner, PaintYourLife!
---
#12- Be a jack and master of all trades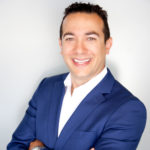 You have to be willing to step outside of your comfort zone. Even before you lead a team, when you are building something from the ground up, you simply must be a jack and master of all trades. When you do expand and start leading a team, you will still have the be the right hand for every department and sector.
Thanks to Roy Ferman, Seek Capital!
---
#13- Positive attitude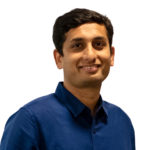 You need to have a very infectiously positive attitude. If you want to lead people you need to be someone who constantly shares positivity. You have to foster a good spirit in the team and make everyone see the attractiveness of the job and the mission.
Thanks to Rishi Kulkarni, Revv!
---
#14- Goal setting
It's not enough for a CEO to be a great leader of others – you have to be able to lead yourself too. As a CEO it is essential to understand how to set goals that all can work towards, and hold uniform accountability. When you set goals, you have to know how you and your team will achieve them. That way your actions underscore how goals are achieved and sets the example.
Thanks to Kennedy McDaniel, Banting!
---
#15- Very strong work ethic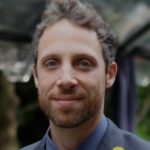 Every CEO I've met or researched has a very strong work ethic*. They aren't afraid of working hard and grinding for weeks, months, and even years to achieve certain goals. Such work ethic is not necessarily raw output but also thinking and dreaming about solutions every single day. I spent a lot of time developing my work ethic, and I truly believe in the importance of this skill. It's an essential skill for CEOs in all industries.
Thanks to Aaron Haynes, Loganix!
---
#16- Decisive, organized and forward-thinking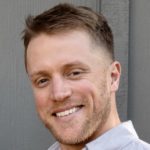 In my opinion, in order to be successful as a CEO, you must be decisive, organized and forward-thinking. In regards to the first essential skill, decisiveness, employees look to their CEO for direction and guidance. If you are a waffler and can't make up your mind on matters, not only will your employees lose respect for you, but your business will also be rudderless and without direction. Do not confuse decisiveness with being rash — you must be level-headed, but cannot sit on decisions or flip flop. Secondly, every great CEO and leader I've worked for is well-organized. They don't show up each day wondering what they'll work on, or get bogged down in the details. You must keep a tight schedule and use your time efficiently. There are only so many hours in a day. Lastly, a good CEO is one that looks to the future. Surround yourself with smart employees who can handle the day-to-day tasks and get into the weeds of minor details. The CEO's job is to steer the company into the future and lay big picture plans to help the company adapt and thrive.
Thanks to John Ross, Test Prep Insight!
---
#17- Ambition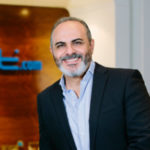 If there is one thing I would look for in a CEO, it would have to be ambition. . CEOs have to think big at all times, and there can't be any lapses when it comes to their ambition. Businesses always thrive with an ambitious CEO to lead them. There's certainly a lot you can do to develop such a skill, but you also have to be born with it.
Thanks to Akram Assaf, Bayt.com!
---
#18- Passion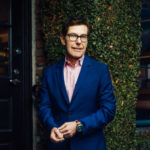 Being passionate about what you do is very important. However, passion goes a long way. Being passionate about your worker's well being, your customers and your vendors show a great deal of who you are as a person. Taking consideration of others and making sure that everyone is well taken care of while ther work for you is an essential skill that every CEO needs.
Thanks to Dr. Robert Applebaum
---
#19- Innovation and analytical skills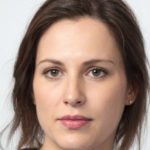 Now that we are going through a more complex and unstable environment both in business and personal development, being more innovative and analytical will surely put you to places. Learning to think ahead of the situation, and being able to put yourself in a perspective to see the bigger scope of things will help you identify what the problems are, and the ways it can be dealt with. A CEO Should be innovative and must have kin analyzation skills.
Thanks to Lianne Sanders, Total Shape!
---
#20- Several skills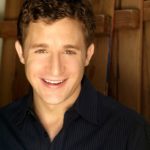 The most essential skill is the ability to prioritize information in alignment with your values. As a CEO your job is to manage and delegate other people's work including your own. The greatest difficulty is managing information you consume and deciding how to integrate it. By far the most precious resource is your time and attention, which are both finite and under constant assault in this always-on culture. Protecting your time and attention to maintain clarity of thought and purpose is crucial to the wellbeing of yourself and the company. Other essential skills are knowing your customers better than they know themselves, and being able to articulate something they have trouble articulating themselves. This is how you provide them with something greater than they could have imagined, precisely because they hadn't yet imagined it, but at a deeper level pined for it. This skill is most easily developed if you are your own customer and prioritize understanding yourself.
Thanks to Michael Goldstrom, GetMotivatedBuddies!
---
#21- Keep emotions in check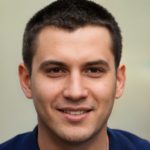 With the responsibilities the job requires, one must be able to maintain composure even in conflicts and other difficult situations. There will be lots of moments where your patience will be tested, and as the leader of the company, it's vital that you keep your emotions in check when these situations happen. Having your personal feelings under control helps you to be more decisive and pro-active, and that's exactly what your staff will need in order to move forward.
Thanks to Alex Thompson, Festoon House!
---
#22- Mastering your product or service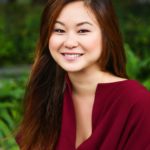 Being a CEO is about mastering your product or service. When you know what you're talking about, people tend to gravitate towards you. You have to be driven by your values as well. Stand firm in who you are, what your value proposition is, and look towards the future always, without forgetting your roots.
Thanks to Jing Gao, Fly By Jing!
---
What essential skills do you need to be a CEO? Tell us in the comments below. Don't forget to join our #IamCEO Community.