There are skills one has to adapt to be an effective and efficient CEO. Anyone can be a CEO. "It's within everyone's grasp to be a CEO" Martha Stewart. The most common skills are decision-making, being the leader of the team, and communication. Some CEOs are born with these skills while others have to acquire them through consistent practice. As a CEO, you have to remind yourself it's not always about you and you should practice servant leadership.
We asked entrepreneurs what critical skills one must have to be a CEO and here are the awesome responses.
#1- Agile and a visionary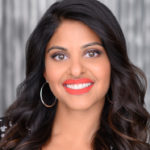 As a founder and business owner, you have to have the ability to adapt to new environments and new information that is presented to you. Building and leaning on a strong team is another extremely important skill. Founders have to always be thinking about the big picture and mission. It is important to step out of the details every once in a while to ensure you are still on a path to accomplish the mission you set out for. For me, it's all about being agile and visionary.
Thanks to Shelley Gupta, BāKIT Box!
---
#2- Be easily accessible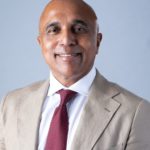 They should be ordinary people who come from humble orientations, who are easily accessible, have strong problem-resolution skills, who always seek improved work outcomes, have robust and remarkable communication capabilities and who are students of their professions – always learning and coaching concurrently! I believe the qualities of innovation, fairness, equity, and trust make someone an exceptional leader.
Thanks to Vincent Nair, SMARTECH Business Systems!
---
#3- Have good organizational management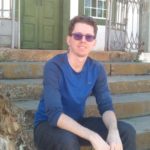 One thing I've learned since starting my own company is the absolute necessity of having good organizational management capabilities if you want your business venture to succeed. This includes being able to delegate tasks appropriately among your team members, managing time efficiently, and budgeting resources wisely. I think this is a quality that is often overlooked but is really important if you want your operations to run smoothly while achieving your desired goals. Don't waste your resources unnecessarily.
Thanks to Bernardo Castro, Bybrand!
---
#4- Cultural sensitivity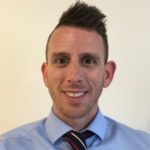 As a business owner of a growing international SaaS company, I need to coordinate a global workforce and client base, so an essential skill is cultural sensitivity. In order to effectively manage people from different countries and cultures, it's important for you to understand the nuances in communication styles, values, and expectations. Having an understanding of various cultures can help you have better collaboration between teams located in different parts of the world.
Thanks to Alister Wood, Visit Us!
---
#5- Ability to get all employees to share the same purpose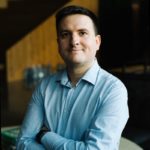 As a CEO, I realize that it is impossible to effectively grow the company trying to make every major decision on my own. But I am not a fan of action-level delegation and extremely strict business processes. The way is to make sure everyone in my team understands and shares the same purpose and goals. That will allow people to make their own decisions fast and efficiently and help a company to grow and evolve in a decentralized way.
Thanks to Dmytro Gryn, Jooble!
---
#6- Financial acumen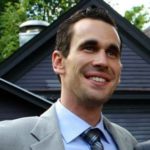 In-depth, financial acumen is an essential skill every CEO must have to successfully manage resources and strategize steps to drive topline revenue, grow profit and manage expenses sustainably. It includes understanding your customer acquisition costs, net profit margins, Balance sheets, Profit & Loss statements, and proactive adaptability to market needs. CEOs should know how to manage short-term and long-term assets to drive customer satisfaction, improve shareholder value and build employee satisfaction.
Thanks to Brian David Crane, Spread Great Ideas!
---
#8- Resilience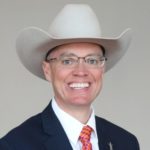 Challenges and distractions are inevitable and as a CEO, it is crucial to remain resilient and not lose sight of the mission during those difficult times. A great CEO understands that tough choices may be required to keep the organization on track. This could involve reallocating resources, restructuring teams, or reevaluating strategies. By having the courage to make these decisions, you ensure that the organization remains aligned with its mission and adapts to changing circumstances.
Thanks to Chris Boleman, Houston Livestock Show and Rodeo!
---
#9- Ability to manage risks effectively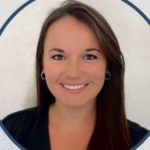 To be a successful entrepreneur, you need to have various skills and qualities. However, one crucial skill that stands out is the ability to take risks. They must also be able to manage risk effectively and be comfortable with ambiguity. Successful entrepreneurs have a great sense of intuition and are not afraid to trust their instincts. By taking well-informed risks and being adaptable, entrepreneurs can seek out and capitalize on new opportunities, ultimately leading to greater success in their ventures.
Thanks to Bridget Reed, The Word Counter!
---
#10- A growth mindset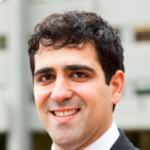 A growth mindset is crucial because it allows you to adapt to changing circumstances and challenges. It's important to be able to work with others and build strong relationships with employees, partners, and other stakeholders. By collaborating effectively, you can leverage the strengths of different team members and achieve greater success as a group. In addition, it is important to clearly communicate when dealing with external stakeholders, such as investors, customers, and partners.
Thanks to  Luciano Colos, PitchGrade!
---
#11- Have clear communication skills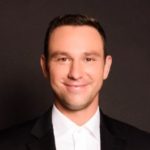 Entrepreneurs must be able to communicate their vision clearly in writing and verbally to various stakeholders like investors, employees, and customers. They must also listen effectively to feedback and adapt their approach as needed. In addition to the above skill, entrepreneurs must be willing to take calculated risks, persevere through challenges, and be open to learning and innovation. With these qualities, entrepreneurs can build successful businesses.
Thanks to Jonathan Zacharias, GR0!
---
#12- Being curious about the world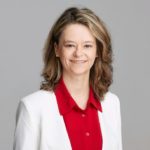 Today's CEO needs to be agile. The role requires a person who embraces challenges and change and who is genuinely curious about people, the world, and the complex business environment. The role requires you to be an entrepreneur, a strategist, an analyzer, and an innovator. Failures will happen, so when they do you need to be able to acknowledge and learn from them. Flexibility and inclusiveness are needed to succeed. You need to be able to lead by example and inspire others to be greater than they believed possible.
Thanks to Dr. Lara Shur, Earbus Foundation!
---
#13- Have empathy and directness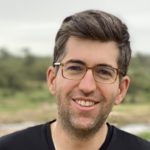 Empathy and directness are two crucial traits that a CEO should possess. Empathy allows a CEO to connect with employees, customers, and stakeholders on a deeper level, creating a positive workplace culture. Directness enables a CEO to communicate effectively, articulate their vision, and provide constructive feedback. Together, these traits make a CEO relatable and effective, building stronger relationships and fostering trust.
Thanks to Eran Mizrahi, Ingredient Brothers!
---
#14- Being transparent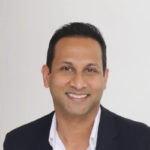 CEOs have to be transparent about their vision for the company. This means that they have a skill for communicating what they want to achieve with the business. This skill includes communicating at every level of the business. It does not matter if they are speaking to a client or an employee. Their message is always consistent and clear. They communicate in more than words. Their business strategies echo their vision. Ultimately, transparency and solid communication lead to knock-on advantages for the business.
Thanks to Tejas Patel,  Austin Cosmetic!
---
#15- Embracing individuality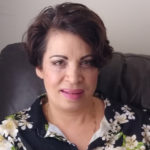 The key skill I focus on as a CEO is embracing my own individuality. By staying true to your values and being transparent in your actions and decisions, you inspire trust and loyalty. Leadership isn't just about delegating tasks or making big decisions. I strongly believe that the ability to genuinely connect with your team, stakeholders, and customers, requires authenticity. By being honest and encouraging individuality, open communication, and collaboration, you will create a positive workplace culture.
Thanks to Annabelle Baugh, Cosmetic Surgery Advancements!
---
#16- Ability to handle stress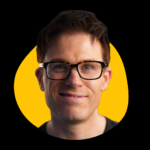 As a CEO or business leader, it's crucial to know how to handle stress and fatigue – after all, they're bound to happen! When you're feeling overwhelmed by a mountain of tasks, take a step back and remind yourself of your larger purpose. By doing this, you'll feel like every day is a win – even when work gets tough. Just remember that any difficulties you face are temporary and will eventually fade away, so don't give them too much power over your day-to-day mindset. As a CEO or business owner, it's vital that you don't let the stress of the day-to-day get you down!
Thanks to Tim Cameron-Kitchen, Exposure Ninja!
---
#17- Being flexible and resourceful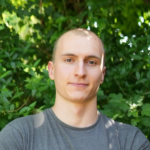 One of the most essential CEO skills is being a flexible/resourceful problem solver. As a CEO, many of the problems of the company will show up at your desk. Additionally, business is not always the most exact science. Sometimes there are no answers to a specific problem/question but you can achieve the same purpose by getting creative in different areas with different resources. In turn, being willing and able to solve problems in flexible/resourceful ways is extremely valuable to the company.
Thanks to Mats Claes, Generator Decision!
---
#18- People management skills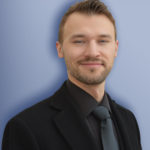 Being a CEO is definitely not easy and it requires many skills; nevertheless, these may vary based on the industry. Personally, I believe people management skills are the most important followed by time and financial management skills. It is extremely important to have a great company culture that inspires people to be the best version of their selves. Employees have to be valued based on their skills and they require great training and support to be provided to them in the areas where they want to improve.
Thanks to Dragos Nistor, HoneyBee & co!
---
#19- An abundance mindset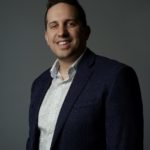 The essential skill of a CEO is to have an abundance mindset. Having this mentality allows you to approach challenges and opportunities with a positive and growth-oriented perspective. It enables a CEO to see possibilities, seek innovative solutions, and make informed decisions based on long-term strategic goals. This mindset helps the CEO navigate uncertainties, embrace change, and inspire their team to adapt, innovate, and seize opportunities for sustainable growth and success.
Thanks to Michael Nuciforo, Thriday!
---
#20- The GRIT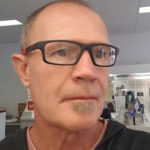 GRIT is an essential ingredient for any entrepreneur. G is for GRATITUDE because you GET to experience the good and the bad. In life, there are lessons and blessings. Wisdom teaches you that the lessons are the blessings. R is for RESILIENCE, you need to develop a never give up attitude. Every time you have a challenge, you have one job, to figure it out. I is for INNOVATIVE, learning to pivot and think outside the square, while others are still standing still. T is for TRUST, I must! I must! In me I trust. Trust in me, I must! I must! Belief in self.
Thanks to Damon McDonald, Iam Awesome!
---
What essential skills do you need to be a CEO? Tell us in the comments below. Don't forget to join our #IamCEO Community.