There's never been an important time to build a personal brand than in this era of social media. It adds to your credibility and makes your business stand out. Personal brands are not reserved for a certain category of people and it's important for entrepreneurs to work on growing their brands. How exactly should you do this?
We asked entrepreneurs and business owners how they build their brands and here are the insightful responses;
#1- By taking advantage of virtual and in-person platforms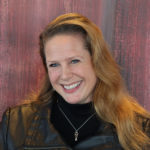 I have built my personal brand by taking advantage of several different platforms including virtual and in-person workshops, destination VIP experiences, social media networking, and writing books that share my experiences and help business owners reach their goals without the constant hustle. I love to share everything from business development tips to my everyday experiences in order to help business owners find the balance and profitability they're looking for!
Thanks to Kristen David, Upleveling Your Business!
---
#2- Through streaming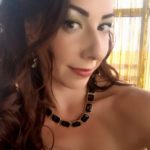 I built my personal brand through streaming for many years before forming Couch Fame. Fellow streamers began to ask me questions because of my years of experience broadcasting. This turned into coaching and recruiting role, then evolved into Couch Fame. Anyone looking to build their own brand can do so by creating undeniable content, and that can only be achieved through experience. No matter what your niche is, it takes time spent to build expertise and authority.
Thanks to Sammy Shayne, Couch Fame!
---
#3- By starting at Google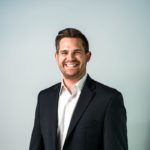 I started at Google after college. I focused on learning how to help brands gain more visibility on SERPs. I helped craft strategies for high-potential clients to grow their businesses through measurable goals and strategic campaigns, but I wanted to learn about more marketing channels than Google had to offer. Fast-forward to a few years later, I founded my own startup business. Building a personal brand is about weaving a cohesive story around your accomplishments to show people who you are.
Thanks to Kevin Miller, Angel Investor!
---
#4- By appealing to a specific target audience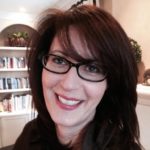 The Kitchen Community's success comes from having a strong and aligned brand identity. My personal brand is established with the mission to create a platform that provides my audience with all the food-related advice they need from a single culinary hub of information on food, health, cooking, and wellness. I have been able to create a successful personal brand by appealing to a specific target audience and delivering niche content. My personal brand was established by having an authentic and consistent brand that provides value.
Thanks to Christina Russo, The Kitchen Community!
---
#5- Through social media content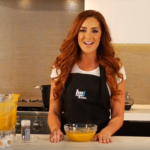 My personal brand stems from a genuine love for clean eating and healthy habits, and my business model helps me to realize my dream of making nutritious food delicious and accessible. I've always had that foundation, and once I found customers who were equally interested in the convenient clean eating I had to offer, Clean Creations was born. I upkeep my personal brand through social media content, posting videos sharing healthy eating tips and some of my personal favorite recipes. This helps me feel connected to the Clean Creations community.
Thanks to Barbara Bolotte, Clean Creations!
---
#6- By using social networks and participating in special events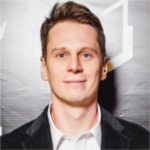 In today's world, just doing your job well is no longer enough to attract the attention of an audience. That is why several years ago I started to build my personal brand by using social networks and participating in special events. In addition, participation in events serves as an excuse for the media to write about me and demonstrate my expertise, which increases my professional level and increases my importance as a specialist in the professional community. And this in return strengthens the personal brand.
Thanks to Wes Kiselev, Top 3D Group!
---
#7- By delivering a value-led service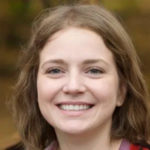 Building my personal brand was centered around my passion and service offering. As a professional dog trainer, an important part of my job is to deliver accurate information, advice, and effective resources to support dog owners. Hence, I am committed to offering a value-led service that enables me to share my expertise and knowledge. My brand was built from the foundation of delivering a value-led service that provides readily available and easily accessible breed-specific information on everything dog owners need to know.
Thanks to Jacquelyn Kennedy, PetDT!
---
#8- By becoming an innovator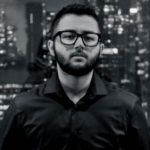 I've built my personal brand by becoming an authority in the jewelry business through innovation, creation, and passion. My brand is catered to people who simply love being fashionable and stylish. As a result, I've become a source of insight and a respected figure to those who share my passion for the flair and elegance that jewelry provides. As a designer, I thrive on the sensation of cultivating cutting-edge jewelry. People can feel my enthusiasm for my craft and can see the quality results Thus, my personal brand is built by way of becoming an innovator of ambition, passion, and reliability.
Thanks to Jordan Duran, 6 ICE!
---
#9- By accepting failures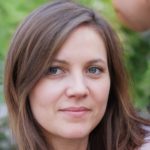 Generally, it is human nature to want to avoid failure as it can be tough to deal with. But, it is almost impossible to achieve the best branding without failing a couple of times. Since I was young, I have had several good hard failures to realize its importance. Each failure makes me aware of what can happen. Therefore, I have built my personal brand and risen above the rest by accepting my failures and pushing past my comfort zones. Failing has many lessons, and making necessary changes improves the brand.
Thanks to Stella Scott, EasyPaydayLoan!
---
10- Through consistent effort and habits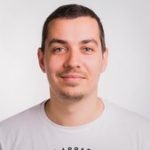 Like any long-term project, it takes regular and consistent effort to build a personal brand. From strategically aligning my daily habits to my goals and professional image to networking with like-minded individuals, I have been working consciously on my brand in every aspect of my professional life. In the same way that a marketing message needs to be reinforced through various channels consistently, I am aware that I need to leverage multiple outlets to impress my brand to people.
Thanks to Deni Ivanov, Royal Cleaning!
---
#11- By staying authentic to my brand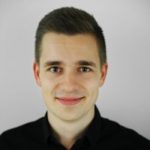 When it comes to building a personal brand, I have always tried to stay true to myself. I believe that the most successful brands are those that are built on authenticity and integrity. With that in mind, I have always been careful to only put my name behind products or services that I truly believe in. In addition, I have always tried to be as open and transparent as possible with my audience. I want people to know who I am and what I stand for. This has helped me to build a strong personal brand that is based on trust.
Thanks to Max Benz, BankingGeek!
---
#12- Through branding visuals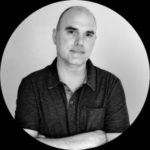 In order to build my personal brand, I had to first ensure that my branding visuals were cohesive. This means creating a logo, the font, and colors to be used across all platforms. Our business cards use the same identity points as our company logo. We also hired a graphic designer to create a template for our weekly social media posts. We also use social media platforms to create online content for our brand and position me as a thought leader.
Thanks to Rodney Warner, Connective Web Design!
---
#13- Through social support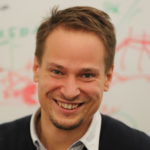 "Personal" in "personal brand" doesn't mean that I built it just by myself. Even if I'm the CEO of my business, all people who support me – coworkers, family, and friends – contribute to the success of my brand. Those encouraging words, honest feedback on my ideas, as well as advice from their fields of expertise led me to where I am today: with a solid personal brand. So, I firmly believe that I could build my personal brand thanks to social support.
Thanks to Rafał Młodzki, Passport Photo Online!
---
#14- By engaging with people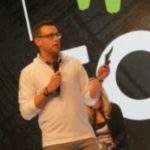 I have been able to build my personal brand by actively engaging with people and making new connections. This allowed me to develop meaningful relationships with industry specialists and create a strong network. I also stayed true to myself while networking. So, instead of putting up a fake persona, I talked to people by tapping into my own creative interests and showing them who I really was. As a result, people instantly understood that I was honest and authentic, which made them all the more willing to support my brand.
Thanks to Brandon Walsh, Golf Clubs Guru!
---
#15- By leveraging Instagram stories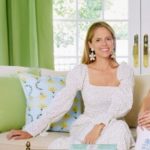 A belief in our mission is at the heart of the development of our brand. Leveraging Instagram Stories to feature our press coverage is one way we've increased brand awareness. Potential customers can peruse articles featuring our work via the Press button on our Instagram homepage. Pinterest and Facebook have also been helpful in growing our business by featuring photos and videos of our work. However, these strategies is the desire to help people. Happy customers in turn spread brand awareness.
Thanks to Erin Banta, www.pepper-home.com/!
---
#16- By developing a visually appealing website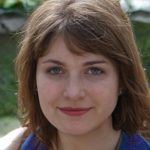 A good website design can make or break your online business. And it was the first step towards the foundation of my business because a website holds great importance for the type of company I have. If you are looking to start a business online, then you need to know that having a great website design is one of the first things that people notice about your company. You want to create a site that is visually appealing and makes visitors feel comfortable and confident enough to stay longer and do business with you.
Thanks to Leslie Radka, GreatPeopleSearch!
---
#17- By being consistent in choosing a color palette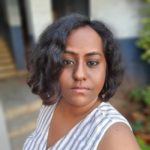 One underestimated way that has helped me build my personal brand is picking a color palette. And then applying it consistently to my website, emails, social media, and any other means of communication. Check out freely available color palette generators online and input a 'main' color that represents your brand. The generator will create 3-5
other colors that complement your main color. Now, apply this everywhere. When you do this consistently, you establish an image in people's minds and this goes a long way to making you appear professional and impactful.
Thanks to Debashri M Dutta, Debashri M Dutta!
---
#18- On disruption, innovation, and expertise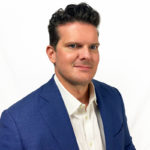 Our personal brand has been built on disruption, innovation, and expertise. Specifically, we are revolutionizing our industry and creating something completely outside of the purview of any other company in the space. Our executive level has all bases covered by having expertise in both the business and product design aspects of our brand and having a plethora of past experiences in our industry to have gotten our brand to this point today.
Thanks to Brad Hall, Sonu Sleep!
---
#19- By introducing ourselves to customers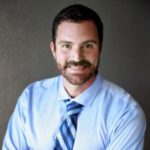 As a business owner, I believe that an effective way to build your personal brand is to let your customers and clients get to know you. Your goal is to get them the best result. Let them know how much you enjoy your job. Introduce them to your staff and other members of your company. Remember, Long term clients are the best source of referral; get to know your customer or client and let your business guard down. Find out about their family or what they enjoy doing. Make your unique and genuine identity and
make them a strong connection.
Thanks to Jeffrey Nelson, Nolimitstiming!
---
#20- By creating quality content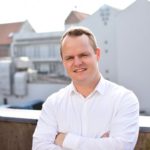 Creating quality content and being more proactive has helped us establish our brand and get us to where we are today. In order to create and provide quality content, we believe that it's important to always be a few steps ahead. We achieve this with extensive research and making the most out of the data we have. We believe that providing our readers with relevant and up-to-date information will help prepare them for the world of business.  It's also important for us to make sure that our content does not rely on data-backed information alone and that it has empathy and heart as well.
Thanks to Simon Hansen, Top Work Life!
---
#21- Having the zeal to achieve it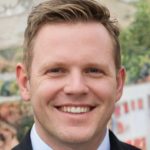 In one line I can say that the zeal to achieve it helped me to build my own personal brand. I always found costume designing aesthetically pleasing. And from the very beginning, I knew I wanted to go into fashion and show my creativity to the whole world. Well, it takes hard work and most of all time, but with patience, I knew I'll achieve it. And here I'm today with costume heaven where we serve our customers customized costumes for every party.
Thanks to Dave Cimon, Costumes Heaven!
---
#22- Through submitting quotes to journalists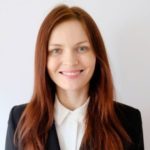 Personal branding has become one of the most important marketing techniques for CEOs and entrepreneurs but what that has led to is a saturation of self-important posts flooding LinkedIn & Twitter. I knew I had to build a personal brand but I wanted to do it in a slightly different way, I have achieved my personal brand through submitting quotes to journalists online. This has been important because when anyone Googles my name, they see my name in the likes of top-tier publications with phrases that I'm proud to
have said and that aligns with my brand.
Thanks to Jenna Carson, Money Lucid!
---
#23- Through expertise and the audience's needs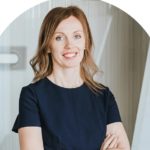 Having a brand reflects your overall personality as an owner. Not just that, a personal brand guides your business to make you more connected to your customers. As a business owner, I build my brand through my expertise and the audience's needs. I believe that it's crucial to determine those factors to benefit your career and the customer's journey. Also, it won't be possible without the help of everyone's recommendations and professional circle who take risks in considering my ideas.
Thanks to Josephine Li, Cicinia!
---
#24- By being authentic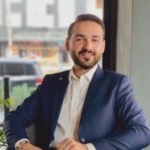 My advice for personal branding is to be authentic. Being real is critical when it comes to self-branding. This entails being authentic. Everyone has their quirk. Perhaps you spontaneously break into song amid a discussion. Or maybe you have a unique style of dressing. There is something about you that distinguishes you as unique. And if you're serious about self-branding, now is the time to embrace your eccentricities. The truth is
that that unique characteristic will set you apart. So celebrate your uniqueness and allow your authentic self to shine through.
Thanks to Dr. David McConaghy, ByRossi!
---
#25- By being active on social media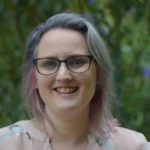 I have built my Facebook Group with 199,000 members where I share my latest recipes, articles, and cooking videos. I've been very strategic and intentional about building my personal brand on Facebook. For the past few years, I have been sharing my recipes, tips, and advice on how to live a healthier lifestyle. I've also been very active in my Facebook group and have built relationships with other like-minded people. These activities have helped me to build a strong personal brand that is trusted by my audience.
Thanks to Angela Milnes, The Inspiration Edit Milnes Media Development!
---
#26- By building trust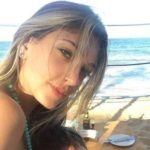 As a businesswoman, I frequently interact with customers both face-to-face and on social media platforms. I offer interior design consultations to my clients, guiding them in their selection of murals and wallpapers that are the most appropriate for their lovely homes. In addition, I provide lectures both online and in-person to teach people about the advantages of well-designed interiors. For me, the best method to build a brand is to interact with your consumers in person and show them that you care.
Thanks to Lily Wili, Everwallpaper!
---
How have you been able to build your personal brand? Tell us in the comments below. Don't forget to join our #IamCEO Community.