The ways to market your business in current times is as varies as it has ever been. An entrepreneur or business owner can  take advantage of the vast social media field such as Facebook, Pinterest, and Google+, or using the online world to spread their business through posting to blog's or advertising on different sites. Yet the standby of email marketing is still a prevalent force in the marketing field. How do business owners and entrepreneurs market by way of email? Below are some strategies we have gathered on how best to utilize email marketing.
Using email to provide knowledge
We use email to provide knowledge with a personality.Whether the target is a prospect or our client, we make sure to brighten up their inbox with a human voice which educates rather than intimidates. We personalize each email with a first name and/or company name so the recipient knows the message is for them and apply the info to their previous actions where possible. We are automating emails more and more and integrating with our CRM system so that every member of our team is able to see the entire email history, clicks, opens, etc in order to have relevant conversations about how we can solve their problems.
Thanks to Lisa Toner, Plus Computer Solutions
Related Post: Email Marketing – All About the Relationship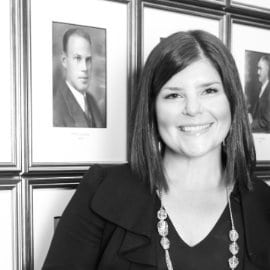 Connecting with our community
We use email marketing in many different ways to connect with our community. We currently send 2 emails per week that focus on tips, articles, tools and promotions to help our female entrepreneurs in every aspect of building and growing their businesses. We also use drip campaigns to automate our communications. Drip campaigns allow us to send immediate responses to people when they take action within our site, ie: fill out a form, sign up for our communications, make a purchase, etc. We even utilize drip campaigns to make our initial sales outreach much easier and more manageable. This way we can keep potential sales leads within our CRM and track communications and the sales funnel. Email marketing is paramount to our business and to providing our community with tools and resources that will benefit them and keep them coming back to us as a trusted resource.
Thanks to Jody Greene, Chic CEO
Giving value to our readers
With all our email marketing – we always seek to provide 1 thing – Value for our readers. And we get feedback from our readers saying they love the summaries, inspiring videos, business products and business events we send out. Most of the news we send out are things we love ourselves and we love sharing that content. We also test and measure each email to see what results we are achieving and which types of emails get the best response. We actually had to use a re-engagement strategy to get our email marketing back on track as there were subscribers who we had not communicated with for awhile. Being honest and respectful we found was the best way to communicate with our readers.
Thanks to Natasha Munasinghe, FRANK Team
Keeping in touch with existing customers
I use email marketing to keep in touch with my valued existing customers and to introduce my products and services to potential customers. Though the purposes and use of email has changed, and businesses must be careful not to fall in the trap of spammy and overhyped language, I find it beneficial for keeping in touch. Since launching my business in 2001 and through all of it's changes and recent rebranding, email has been a great way to keep in touch. I can let my customers know about what I'm up to and how it will benefit them, and I can reach new markets and new customers easily in the same way.
Thanks to Dianne Daniels, The DivaStyle Coach, Inc.
Developing concise, educational messaging
At SpareFoot, we work with our sales team to develop concise, educational messaging and offers to self-storage business owners who could benefit from our web marketing product. We manage the process through a shared email calendar and meet weekly to plan upcoming sends. We look at reporting on a monthly basis, particularly at how many deals our sales team closes after leads receive our emails. Existing storage facility clients also get email marketing from us, but this is usually more about adding value through useful content, or surveying them for feedback and interesting data. In these cases, we rope our client support team in on the process. We also send surveys via email to the consumers who reserve storage units with us, as a means of collecting reviews and data. We utilize all this survey data in editorial and educational content for self-storage operators and ancillary industries.
Thanks to Rachel Greenfield, SpareFoot
Related Post: Rules for Writing an Email
Weekly with important information
CollegeStartOnline, a college admissions company, uses email marketing on a weekly basis to provide information about the college admissions process. We teach the student and parent how to write college essays, prepare for interviews, and create a realistic "reach-safety-match" list. An important purpose of the weekly email blast is to reduce the incredible stress that students and parents experience during this critical period. They know they we are here to answer all their questions. We create strategy and move the student through each phase successfully. We are sort of like the coach who cheers the team on to victory.
Thanks to Joan Martin, Ph.D., CollegeStartOnline
Outreach and ensuring your brand remains top of mind for potential clients
Email marketing should primarily be used for outreach and ensuring your brand remains top of mind in your potential clients. The value of email marketing is that everyone has an email and if you provide something that is truly of value to that customer segment, they will become more intrigued and interested in what you have to offer. A number of great value adding pieces of content can be utilized including webinar updates, special offers, whitepapers, market information, news stories, and others. We have clients who simply want to focus on email marketing as a way to acquire more customers. Even though that is the goal, shifting to more of a value adding proposition in which your firm is nurturing your leads and ensuring you are the authority in your space, this approach will lend itself to more phone calls, more downloads, more sales, and greater revenue for your business.
Thanks to Justin Q. Croxton, Que Commerce
Building a relationship and trust by giving specific information
The way I approach email marketing is this way: if you trusted me enough to give me your email address, I'm going to respect that and repay you with delivering as much value as I possibly can. Keeping to that, my subscribers get a specific marketing tip every week that I don't publish anywhere else. I also use it for relationship building beyond just the business stuff – just this week I was able to get some awesome tips from my community for preparing for my first 15K race!
Thanks to Liz Lockard, Liz Lockard Marketing Consulting
Related Post: Best Ways to Acquire Knowledge for Your Successful Business
Don't spam but stay in touch
No one likes to be spammed, but Business Owners need to stay in touch with their customers, and email marketing is a wonderful free (or low cost) way to do so. Without the "know, like and trust" factor, sales don't happen. I recommend that Business Owners set up a free account with Mailchimp or another simple mail program and send out a short newsletter each month to keep clients, and potential clients, up to date on their offerings. We usually include a helpful hint or tip to assist the client along with a short blurb on our latest offerings and specials. Finally, make sure the client knows how to connect with you – Company name, address and telephone number, for when they are ready to purchase your products or services.
Thanks to Laura Gisborne, Gisborne Development
Sending out news, events and promotions
We use email marketing for two main purposes, the first is to send out news about an event, a free e-book download, a new a new service or special price on a service. We only send out news about once or twice per month. The second is an automated newsletter, designed to send out at specific times, based on the subscription date. This is a great way to deliver specific information, in order, to clients and prospective clients on our email list. We can control exactly what info they get and when. This is extremely useful for service providers, and can also be used for product vendors.
Thanks to Hakan 'Hawk' Mikado, Project Hawk
Don't overwhelm customers
Our 3 year old business, Nazareth Retreat Center has found great success with email marketing. More so than other paid advertisements. We send out an email blast through Mailchimp. Not too many. Just about every 6 or 8 weeks. Usually around the seasons changing or a holiday. For instance our last one marked the start of Lent with Ash Wednesday. We always have a reflection from our director and usually include information about upcoming retreats and our other offerings. We get positive results and solid response anytime one is sent out. Our readers are those who have come for a retreat and signed up for our mailing list or have visited our web site and signed up there.
Thanks to Dana Hinton, Sisters of Charity of Nazareth
Educate while building awareness
Email Marketing for a full-service advertising agency can be even trickier than other service businesses. It's a relationship business, and it I can be many years in between agency searches. The target audience is marketing directors/CMO's., and they¹re theoretically using the same tools, so even with creative subject lines, skepticism limits open rates. Our strategy is to use email marketing to educate our targets via content marketing on topics that feature our strengths; creative advertising and integrated messaging. Our emails are designed to share tips and tricks that they can use to market themselves. This helps increase open and click-through rates, and simultaneously builds awareness. The idea is that when a company comes to the point where they¹re considering hiring a new agency, they¹ll be more likely to trust a company that they¹ve gotten helpful information from on a regular basis. We integrate these efforts with social marketing, PR, and video marketing. The happy and sad truth is that very few of our competitors follow their own advice when it comes to marketing their agency. Utilizing these best practices give us an advantage in that we cultivate leads ­ and lead by example.
Thanks to Brian Bennett, STIR
Sending out newsletters to help encourage people
While working in sales in the mid-1990s, I realized that prospects were falling through the cracks due to lack of proper follow-up. To help stay in touch, I created a tool that automated the delivery of personalized emails to prospects. Not surprisingly, sales quickly went through the roof. After co-workers started approaching me for this tool, I knew this product had potential for other businesses and decided to start AWeber — an email marketing software now used by over 100,000 small businesses around the world. Not surprisingly, AWeber uses permission-based email marketing to stay in touch with customers and prospects. Our newsletter goes out regularly to AWeber users, providing helpful marketing tips and information about our latest features. We also invite readers of the AWeber blog to receive posts by email, and have several autoresponder series set up to help bring new subscribers up to speed on using email marketing to grow their business.
Thanks to Tom Kulzer, AWeber
Identify and engage our target audience
We use email marketing to identify and engage our target market, initiate a conversation with them and build a relationship that turns prospects into happy customers. It begins when a website visitor enters her name and email to receive a free report and sign up for our email list. That visitor is then invited to respond by sharing her biggest business challenge. Each of the emails that follows delivers valuable tips and information, earning the prospect's trust, and eventually inviting her to purchase one of our products. We also use email marketing to solicit our customers' assistance in creating new training that exactly solves their biggest problems. Our email marketing activities are our #1 income generator, our most reliable source of market research and the most effective medium we use to reach our target audience.
Thanks to Stephanie and Jeff Padovani, Book More Brides
Being able to personalize emails
Email Marketing is one of the top 3 ways to keep in touch with my audience. For my business, InspireMany.com, which is learned to life coaching for women. I use email marketing to stay in touch with my list "personally". Being able to personalize emails in mass quantity, allows me to free my time to gain more contacts and share more value. I send out deals, fun stories, and upcoming events. I.e. our big annual Resolutions Retreat, it is anticipated by those on the list and they also reap benefits through discounts. I recommend that every business owner use it to capture the information of their followers and keep them engaged.
Thanks to Casandra Roache, InspireMany
As a measure of engagement
I use email marketing to measure engagement. Today one of the most crucial things you must do to have a strong marketing strategy in your business is to build an audience of engaged readers – a tribe. What I love about email marketing is you can actually look at analytic reports to see what topics your readers engage with the most. One of the smartest things you can do that will make your business profitable fast is knowing exactly who your ideal client is and then gauging what they need to know about to run their businesses.. Email marketing helps me with a process that I teach my clients called self-removal – which is a process of completely removing my own agenda and focusing exclusively on the needs of my audience. In addition, I have to mention when I was writing the outline of my book, Yanking Bootstraps – Bootstrap Your Business to Success, my email marketing piece was a great tool in the process. I would include snippets of the content and then see how my audience (that is made up of primarily entrepreneurs) responded to it. If the piece had a large open and re-open rate it was included, if not, then it got bumped. It's one thing for me to think that I have content that is good enough for a book. But its something else for my followers to determine it. Talk about market research!
Thanks to Tammy Hawk-Bridges, Perfect Marketing Equation