Answer
Entrepreneurs and Business Owners Share Tips on Reaping the Benefits of Google+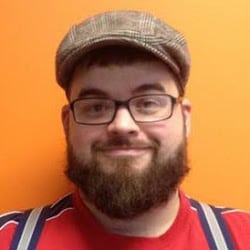 Although many critics have sent Google Plus through the ringer in the early stages, it is now a viable option to consider as far as the online world goes. With more and more business owners and entrepreneurs making profiles it's clear that taking advantage of Google Plus is a must. Making connections with other entrepreneurs and business owners can be valuable, sharing information and tipping off your fellow business owners to exciting products can also boost your reputation. With the variety of ways in which Google Plus can be used, we asked entrepreneurs and business owners how they +'d.
Like CEO Blog Nation on Facebook! 
Using Google+ Authorship
If you're concerned about your search results in Google then utilising Google+ Authorship is a must. Google is constantly looking for verified search results and this is how they plan to do it. Connect your online content with your Google+ profile and Google will know who wrote it and they can safely recommend it to people making relevant searches. But it doesn't stop there, Google will pull your headshot from your Google+ profile and place that right in with your search result. We know that the image then cuts through and increases your click through rate. Only Google knows the extent to which they plan on expanding the use and benefit to verified authors, so don't ignore the opportunity and get connected.
Thanks to Quentin Aisbett, OnQ Marketing
Related Post: Social Media and Growing Your Business
Outbound marketing and customer care
Google + can be used for outbound marketing and customer care for your brands. It's easy to build and grow communities and near limitless storage means it's a great place for photos and videos. Google + will assist your search rankings so make sure you are creating original content about your brand. Content may include written posts, photos, videos, and check-ins. Google + launched it's new social weapon at the end of last year and I have to say, I'm impressed. 'Google community' pulls together features that you have probably had a play with but not really bothered to use in your daily workflows. The new profile screen allows users to connect and easily drop into video hangouts and live chat.
Thanks to Courtney Lambert
Don't get left behind in the SEO game
Firstly, it's important to know that websites that generate leads from Google NEED to be on Google + NOW! Secondly, Google+ is going to play a major part in organic SEO. If you can get in now and play your cards right you will be ahead of the game when/if the new Google Algorithm is updated. Reasons; Search plus your world will change search for how we know it. We will have the ability to search for what our Google + friends "like". Authorship –  Google+ is a way to notify Google which content belongs to you, if you write an article for a personal blog or an article for another site. You will notice when articles appear in Google the little image of the author of the article appears. That is stemmed from Google +. AuthorRank – Further to the above, if you produce relevant content in your field of practice Google will rank your content accordingly, the better and more relevant the content – the better. Great for SEO in the future. I believe this could be a game changer in the way SEO plays out. Google+ Local – If you speak with any online marker "local" is all the buzz. For local businesses this is a must. Google+ Local is now integrated into Google Maps and every local business not only needs a Google+ Local page but they need to push for reviews. Get creative – table cards, email signatures, websites – incorporate into all marketing efforts.
Thanks to Michael Colman, E-centric Marketing
Related Post: SEO Tips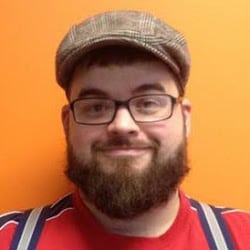 Taking advantage of Google+ in Google search
Google+ may or may not be used very much by your clients, depending on your vertical. However, Google+ is still an important tool to leverage because Google has integrated it into their most powerful and important product: Search. Business owners and brand personalities should set up Google+ authorship markup for their websites and blogs in order to enjoy privileged additional information in the Google search engine result pages (SERPs). For example, if a brand personality completes Google's authorship markup, then his or her face may appear in the Google SERP next to articles he or she has written, with handy links to the author's Google+ page and a list of previous works written by the author. The images increase click through rate (CTR), provide users with more relevant information, and, as Eric Schmit, co-founder of Google, said in an interview a few weeks ago, activating authorship markup could even encourage Google to rank your website higher in the SERP. Brands and companies should complete Google+ Publisher markup, even if they don't have any individual brand ambassadors or authors. Completing publisher markup will verify a brand's presence on Google+, and it will give them a great deal of real estate in the SERP for brand queries, which can include company logos, cover images, links to blog posts, videos, recent tweets, and more.
Thanks to Brandon Dennis, buuteeq
Utilize Authorship to increase search engine optimization
We recently began linking our blog posts to our employee's personal Google+ pages and our company Google+ page since Google now factors authorship into search rankings. In other words, when articles are associated with a personal or business Google+ page, there is a chance they will rank higher in Google search results. (We'd be happy to provide more information on how this works and how small businesses can benefit from implementing this link on the back-end of their web content to link them to their Google+ pages.) You can also list articles you've written in the 'Contributor To' and 'Links' sections of our personal G+ profiles too.
Thanks to George Zlatin, Digital Third Coast
Using Google Hangouts to generate business for our clients
We are using Google Hangouts as a way of generating business for clients and becoming the hero. We "shoot" a brief interview with them, going over all the great points that people should know about them. It becomes an zero-cost ad they can show to THEIR clients, telling them that they were just interviewed and they should see it. As a company that develops marketing plans for our clients, this becomes part of their plan and a marketing tool, a video brochure, that will always be available. Especially if someone is looking for information on that client – there will be lots of positive information and we add tags to make sure they are seen. We attach a response form to the video that says "for more information fill out this form and we will get right back to you." That lead comes right into our Customer Relationship Manager (Mothernode CRM) and we are the good guys when we deliver a fresh lead to that client.
Thanks to Hank Yuloff, Promotionally Minded Ad Specialties
Connecting with influential experts in a variety of fields
Google Plus is one of the sleeping giants of the internet industry at the moment. Not many people realise that this social behemoth is now the second largest social media network in world! As my company, Reload Media, is a search and social marketing agency, we've been on the Google+ bandwagon for quite a while now. At Reload, we use Google Plus to connect and build relationships with influential experts in the fields of SEO, PPC and Social Media. This allows us to get traction on our own content through these influence channels. Furthermore, we use Google Plus to hold internal hangouts with our various offices around the world. And finally (and probably most importantly) we advise ALL of our clients to include Google+ in their marketing mix simply due to the fact that every business' Google+ presence will likely impact their own Google search results in the future.
Thanks to Llew Jury, Reload Media
Developing a community
I am assuming that the now-obvious benefits of Google Plus for SEO and Social Media marketing have been explained. So I am going to focus on what I believe is the evolving and soon-to-be critical need for community development by business owners and marketing professionals. In traditional sense, a community is developed by increasing the social capital available and utilized within the community. Social Capital is the expected economic benefits derived from the cooperation between individuals and groups. This can take many forms, but productivity enhancement from working together is an example. In practice this means for a Google Plus effort that the owner should seek ways to increase the benefits (social capital) that the community and individuals get from interaction within the owners circles. This could be as simple as tailoring your postings such that they give some much needed information, but which finish in such a way as to stimulate debate. At the end of the day, if you concentrate on "empowering" your community, they will become dedicated and help your community grow through word-of-mouth, sometimes explosively.
Thanks to Joseph Franklyn McElroy, Corporate Performance Artists
Related Post: How Marketers Are Using Social Media
Taking advantage of Google+'s different functions
I'm a freelance social media strategist and have used Google+ for several of my clients. Before establishing a Google+ for personal/business use, I always recommend conducting research– looking at the brands/companies 'doing it right.' Google+, like other social media platforms, is used to share important content, but unlike the others… Since YouTube is owned by Google, videos can be pulled directly from the site easily and beautifully. Google+ is also forgiving and allows you to *edit* content once live/published. You can also create 'circles' and add individuals/companies to them. Google+ Hangouts can be used to video chat and share screens with co-workers, or host and record live 'hangouts' with influential people to use as part of a project/campaign to share with the world.
Thanks to Leslie Richin
Showcase your brand and industry knowledge
The best way to use Google Plus is to showcase your brand and industry knowledge by posting unique and interesting content. It's a fairly new, but growing platform. So I recommend getting ahead of your competition and developing your presence early. Becoming active on Google Plus is HUGE for search results. Google's algorithm integrates social signals extracted from Google Plus into their search engine rankings. That means it should be an important part of any search engine optimization campaign.
Thanks to Alex Membrillo, Cardinal Web Solutions