How To
Google is the New Yellow Book! SEO Tips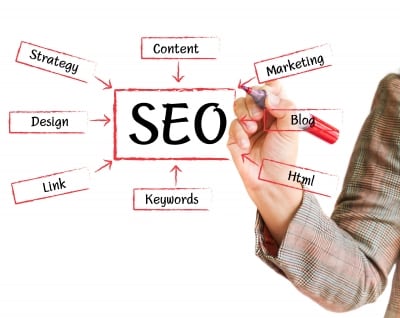 Google is like the new Yellow Book.  If we want to try a new Thai restaurant, we Google it.  If we are looking for an affordable Guess bag or set of golf clubs, we Google it.  If we are looking for a dog grooming service, we Google it.  If we are looking for the perfect venue to throw a birthday party, we Google it!  We are becoming more and more reliant on internet search engine results and if your company is not showing up online, then you are missing out on a ton of business.  Online marketing is not just for companies that have large marketing teams and resources.  Internet marketing can be done by any company whether you are a sole entrepreneur, small business or larger!  Online marketing especially SEO gives us a chance to level the playing field between start-up entrepreneurs to small businesses to Fortune 500 companies; the marketing world has surely changed for the better and you can all enjoy a piece of the pie too.
Big or Small – Any Company Can Show Up in Search Engine Results
You may be asking how do I get my company to show up on Google and in other search engines results?  The answer is to add search engine optimization (SEO) to your website.  SEO is a term you may hear often and SEO firms can charge quite a bit of money to help with SEO (*results from working with a professional SEO firm are definitely worth it if you have the capital to do so), BUT I was able to successfully place my corporate employer on the front page of Google (in two spots actually) without hiring any outside help…and you can do the same!  Yes, there is time involved, but if you want to create a recognizable brand with online visibility and are willing to follow these tips, you too can have a chance of being on the front page of Google and other search engines which will:
Increase website traffic
Help search engines index your web pages correctly by top keywords
Increase online visibility
Create a recognizable brand for your company
Increase sales and ROI
Put you ahead of the competition
Build credibility when you show up in search results
Helps you attract and retain more customers!
Pay-Per-Click Versus Organic
There are two types of search engine results:  paid and organic.  Paid results can be achieved by pay-per-click advertisements on search engines such as Google, Yahoo or even Bing.  Using Google Adwords to create targeted keyword campaigns that cost you money every time someone clicks on the ad is usually very costly; however, to be fair, PPC ads can yield you quick results and depending on how much you are willing to spend, can practically guarantee you a spot on the front page of Google.  Organic results are free and although it may take a bit longer to see results, once you get results they have greater impact and pack a bigger punch.  For example, people tend to click on organic links before clicking on a paid ad, organic links are trustworthy, the results have more longevity, and the best part is how cost-effective organic listings are…they're free!  But how exactly can you get your company to show up on the front page of Google?
Simple Tips to Increase Online Visibility and Traffic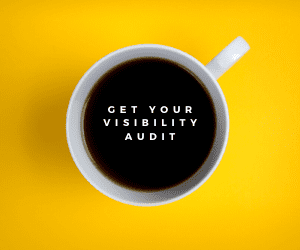 Keyword Rich Content
The quality of your web page content carries more weight than it used to.  Google is now giving more credit to web pages that have quality content using keywords verses a page that has sub-par content using keywords.  "Since the Panda update, Google has attempted to screen out those publishing high-volume , low-quality content.  Now, in the eyes of Google, it's better to have fewer high quality pages then lots of low quality pages," wrote Jim Lodico in a recent blog post on Social Media Examiner.
Action Steps:
Write down a list of 10 keywords or phrases that are associated with you business, product or service.
Conduct Keyword Research:  Find the keywords that people are typing in that relate to the keywords you listed.  Use Google Adwords Keywords Tool for free to conduct research.  Simply type in a keyword and within seconds you can export a list of 100 keyword/phrases related to the keyword you entered.
Find your Competitors:  First search for competitors you are already aware of.  Next, do a Google search for one of your keywords or phrases to see which competitors show up on the first page.  Pay close attention to those companies that show up organically (free listing not pay per click ads) – but still build your competitors list from paid ads too. Lastly, you can use some free competitor search tools such as SEO for Firefox.  Download SEO FireFox and do a search for all the keywords/phrases you found to be relevant.  After running the search, hit the CSV button below the search box to export organic search results into an excel spreadsheet.  These are your competitors.
Know your Competitors:  Look at your competitors' websites.  What are they offering for products, pricing for value?  Go to the key web pages and view the source code to see what title tags, descriptions tags and keywords they are using behind the scenes.  What does their link structure look like? Subscribe to their newsletters and blogs.  There are a few tools that you can use to determine what keywords your competitors are using:  SEM Rush is one of my favorites.
Now that you have researched keywords and competitors, select 2-3 keywords for each web page on your site.  Each web page should focus on different keywords to be most effective.  Then create your content around these keywords.
Use Google's Amit Singhal's 25 Questions to guide you on quality content.
Content Writing and Other SEO Tips to follow per web page:
No keyword stuffing
Write 250 – 500 words per page
Use each keyword 3-4% throughout (keyword density tool)
Bold about 4 keywords
Use H1 headings that use keywords and begin with a keyword
Use h2 headings for descriptive sub headings also using keywords
Use anchor text: Instead of linking your company name to your website, link a keyword phrase "social media consultant" for example rather than "Social Media 22."
The file names of images should include descriptive keywords
Search engine spiders cannot read images so use ALT tags over the image; use keywords to describe imag
Internal links – link keywords or phrases to a relevant page on your website.
Every Web Page Needs A Call to Action
Aside from the tips above, make sure every web page has a call to action (CTA).  You always want to be driving the visitor into the "buying process" as David Meerman Scott says.  For example, I have a client VentureMom and she features a "VentureMom" each week on her website.  After the post she has the following CTA:
"Interested in being a featured VentureMom?  Tell us on Facebook in one sentence why you would be a great featured VentureMom.  Don't forget to post your URL so other fans can check you out!" *The word "Facebook" is linked to VentureMom's FB page.
This call to action does a couple things: 1) it drives people to FB page to become fans 2) it encourages interaction and promotion of the person who posts on the wall per the instructions and 3) it gives VentureMom some great new prospects for her featured post!
Call to actions could be a free ebook offer, subscribe to newsletter, sign up for a webinar, post to Q&A forum, post a comment on Twitter using a hashtag that you specify, join your Linkedin Group, download a free tool, and more.  Be creative and whenever you have the chance use your CTAs to collect data about your visitor:  name and email at the very least.
Meta Tag Tips within your website code: Within your web page <head> make sure you insert your meta tags according to these tips (or if you use a content management system [CMS] or WordPress you can type these tags in from your CMS platform: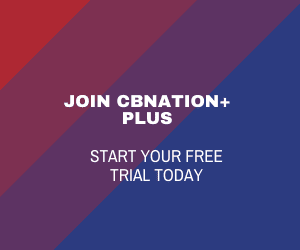 Title Meta Tag.  This is what shows up on the browser tab when your website is open and is often used as a link from search engine results.  Also this is the name of the page when someone bookmarks it or adds to their favorites.
Title tag should be between 5 to 12 words (65 characters or less to conform with Google).
No more than 3 keywords per title tag for each page
Each web page must have a concise and unique title
Don't use "and"; "the"; "that"; "or", etc. in title
Don't repeat same keyword twice in the title
Description Meta Tag: The description meta tag allows you to give a short and concise summary of your web page content.  A description tag should generally be kept under 150 – 200 characters.  Description must accurately describe web page.  Google shows 158 words on two lines in search results.
Describe what page is
Can consist of 2-3 sentences
Use keywords that are relevant to the web page its describing
Keyword Meta Tag: The Keyword tag is used to list keywords for each web page. These are words that are relevant to that specific page only.  Essentially, words that if entered into a search engine, your site would be returned on the result page.
You can enter as many as 50 keywords for the keyword tag
Use words that relate to content on that page
Example Meta Tags code:
<head>
<title>Online Marketing Small Business – Social Media 22</title>
<META name=Keywords content="Social Media Marketing, SM, social media, online marketing, social media for small business, SEO, search engine optimization, organic search engine optimization, inbound marketing, email marketing, public relations, internet marketing, internet marketing solutions, online marketing, SEO consultant, affordable marketing consultant">
<META name=Description content="Social Media 22 specializes in affordable and effective social media marketing, organic search engine optimization, email marketing, public relations and overall internet marketing.">
Conclusion
Google is the new Yellow Book and it is important that your company establishes an online presence.  One important step to doing so is implementing SEO into your website.  I was able to do all the SEO for my corporate employer (when I started I wasn't even an expert!) and you can too!  Feel free to email me any questions because I know that it may seem like a lot to take in and learn, but I know you can do it.
This guest post is courtesy of Tasha Mayberry.  She obtained outstanding results for her corporate employer including placing the company on the first page in two spots on Google organically for highly targeted keywords, bringing in hundreds of prospects from social media, and also re-branding the company website that almost doubled website traffic.  Now, Mayberry wants to level the playing field for small businesses hence the creation of Social Media 22.  They provide affordable marketing solutions for family owned businesses and entrepreneurs that will help create a strong and recognizable online brand while driving traffic to your website. Her website is www.socialmedia22.com and her twitter handle is @SMMSEO22.
Other Helpful Articles
Four ways to utilize the google keyword tool, 101 Keyword Research Tools, Resources and Tutorials