Marketing
Driving Sales With Email Marketing: It's All About The Relationship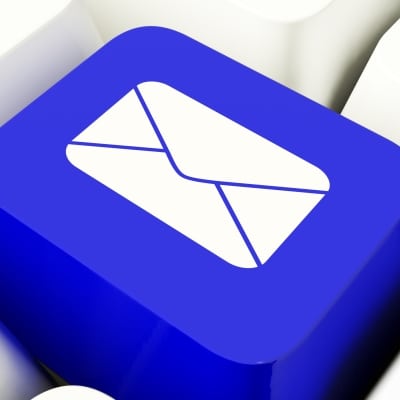 There's a direct correlation between relationships and sales. When your clients trust you, they're more loyal. When they're loyal, they buy from you. Loyal customers are supportive customers.
Email marketing drives sales through relationships in the inbox. Your email campaign builds connections with new subscribers and retains the trust and loyalty of current ones. Boost your sales by getting friendly with your customers. These steps will show you how.
Lay The Foundation
A trusting relationship with your customers takes time and effort to build. The inbox is the perfect place to lay the foundation with consistent, valuable messages. As you email your customers regularly over time, they're likely to recall your brand more easily and buy from you because they know and trust you.
Trust starts when you invite customers to sign up for your mailing list:
Be honest about the content you're offering. Let customers know they're signing up for marketing emails and tell them what they can expect to receive. A weekly newsletter? Daily coupons? Get specific and be honest.
Keep your sign up form simple and clear. Don't ask for more information than you need. Try sticking to name and email address. You can invite them to share more later once you're in the inbox.
When you email customers, keep your promises. If they signed up for a weekly newsletter, send them a weekly newsletter. Stick with the frequency and content you promised when they first signed up.
Once customers are on your list, put your best foot forward and send them valuable content right away. It takes trust for your customers to part with personal information – even a simple email address – so set the tone with a valuable pay-off.
First impressions matter. Once you've laid a good foundation, it's time to build the relationship with loyal customers in mind.
Build The Relationship
Email marketing builds relationships over time with consistent messaging. The more your customers hear from you, the better they'll remember you when they're ready to buy. But making those relationships profitable means more than just emailing regularly.
Your email campaign opens a dialogue with your customers. Three key elements can keep the conversation going: communication, branding and content.
Communication
Email marketing is a two-way street. Your message reaches customers who can interact with and reply to your content. The more approachable you make your brand in the inbox, the more your customers will trust you.
Invite customers to respond to your emails by steering clear of the "do-not-reply@" email address at all costs. Use a real address that you – or someone in your business – will check regularly to correspond with your customers.
Communication means listening to what your customers have to say. Invite them to share with you. The more you hear from them, the more you'll learn (and the better you can target your campaign to boost sales).
Branding
Branding is all about getting recognized in the inbox. Customers should be able to identify your messages right away through your consistent branding. A strong brand inspires trust.
 Use your company name in the "From" line so your customers know who is emailing them. Some companies also brand their subject lines for extra clarity.
Use a template that reflects your brand and include your logo in all your emails.
Use the same signature or sign-off in all your emails.
Consistency is key to good branding. And it doesn't stop at your subject lines or design. Keep your content consistent, too. Stay on topic and use the same tone. Don't overlook timing, either. Pick a day and time to send your messages and stick with it, so customers know what to expect in their inbox.
When you present your brand consistently online, you stand by the expectations you set in the beginning. A brand that's consistent is a brand you can trust (and want to buy from!).
Content
Communication and branding are just the start. What you send to your customers also matters. Is it related to your business? Does it help your customers? How does it present your brand's personality?
Crafting the right message for your customers means finding out more about them (which is easy if you're encouraging communication). Sending messages tailored to their interests shows you're listening and value their comments.
Make sure to stay on topic. Otherwise, your customers will think you're spamming them, which destroys the trust you've build to this point.
Stand out in the inbox with information your customers can use. Whether it's a helpful how-to series or coupon codes for your store, send them emails that improve their lives (not just market your services). The more your content helps, the more their trust grows.
Inspire their trust and loyalty with content that's more about them than you.
Moving Ahead
Just like good relationships build your business offline, good email relationships can drive your sales online.
An email campaign helps you connect with your customers more personally. That connection inspires loyalty, which leads to sales and recommendations. Keep the relationship strong in the inbox and your sales will grow.
About The Author
This guest post is courtesy of Rebekah Henson. She writes about building an online following through email marketing for AWeber, the leading email service provider for small-to-medium businesses. You can find more tips on marketing with email at the AWeber blog or sign up to get advice right in your inbox.