Answer
16 Entrepreneurs Discuss Whether or Not One Has To Love Risk-taking To Be a Business Owner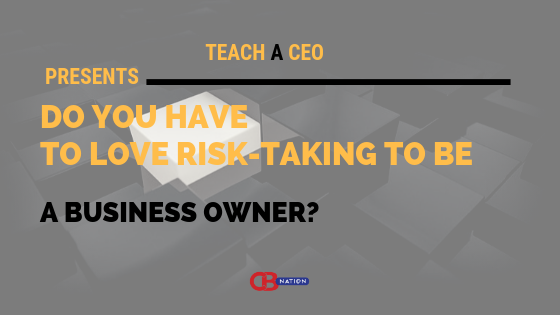 Business involves risk-taking at different levels. Starting a business in itself can be a risk and the decisions you make while running the business can also be risky. The big question then pops, do you have to love risk-taking to expect great results? One thing is certain, if you take the risks blindly, you're likely to make a mistake that could cost time and resources to recover. We asked entrepreneurs and business owners whether one has to love risk-taking as a business owner and here's what they had to say.
#1-Depends on whether you are an adrenaline junkie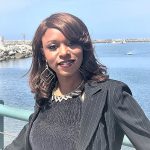 The cool thing about being a business owner is that it is not a one-size-fits-all title. Anybody with the drive, ambition and steadfast focus can be a business owner. You don't need to be a risk taker or adventurer. The technical meaning states that being a risk taker involves danger in order to achieve something. The truth is, you can be a logical, measured, informed business owner. You don't have to go at things by yourself or take uncalculated risks. There are some folks that like the adrenaline rush as extra payoff when they get something right. However, if you are not an adrenaline junkie, there are resources that take some of the guesswork out of owning a business. A franchise has a proven formula. Each industry has specific guidelines for the things that are known. For what you don't know, there are business consultants and government agencies that have answers. I am on the Board of Directors for the Redondo Beach Chamber of Commerce and we take personal ownership in assisting our small businesses to thrive, be successful and grow. We are a resource. If a business owner utilizes his network and resources, it takes much of the risk-taking out of the equation and leaves room for the desired success. 
Thanks to Tonya McKenzie, Sand & Shores PR! 
---
#2- It's about the willingness to take risks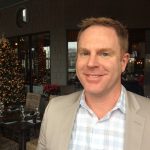 Being a risk taker and being an entrepreneur have largely been linked together as attributes in kind. And I think this is for good reason. You are generally considered a person who is willing to take risks. Owning a business is a risk-taking adventure on it's own. However, I don't believe that you have to love risk-taking to be a business owner. I do believe you need to be someone who is willing to take the right risks. The key word being willing. Essentially, the level of risk is relative to what you are comparing it to. If you have worked in the corporate world or for someone else for a lengthy period, assuming your performance is good, you've created a predictable income stream for yourself. Stepping into a business ownership venture will seem like a larger risk to you than to the person who already owns a business and starts a second one.
Thanks to Brian Johnson 
---
#3- It's a common thing with every business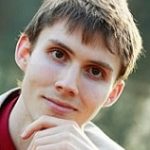 As a business owner, risks are involved from even before you incorporated the name. When anyone starts their own business, they are taking a risk right off the bat. A lot of business owners had their hand in the working world for a while before deciding to own their own business. Because of that, they were taking a risk in leaving their cushy job and putting in the daily grind of owning their own business. Each business decision made can be risky, as we are looking at not only the future of the company but also the futures of everyone employed for you. Risks are a common thing for business owners get used to, so if they scare you, you may want to stay seated in that cushy chair working in your current job.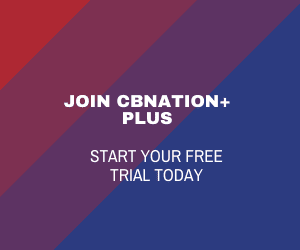 Thanks to Tom Corson-Knowles, TCK Publishing!
---
#4- You don't have to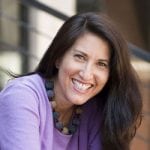 I started a global branding and marketing firm 17 years ago. Before becoming an entrepreneur my resume was pretty risk averse actually, I followed a very well-worn path with lots of familiar household names for jobs and schools. When I started my company I knew it was a good idea and had customers wanting to hire us from the start so it did not seem risky to me at all at the time. Only in retrospect did I appreciate the leap I had taken so for me at least I do not think you have to love taking risks when the stars align and you see a clear path for an unmet need like I did. I think you have to be comfortable with uncertainty and be able to make decisions without perfect information to start a business so I guess there is risk by definition but honestly today I think it is riskier being an employee than owning your own business. I feel I have a lot more control now than I would working for someone else so maybe I am minimizing risk in fact as my own boss. 
Thanks to Paige Arnof-Fenn, Mavens & Moguls! 
---
#5- Yes, they're opportunities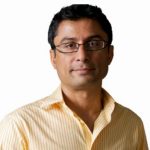 A business owner who doesn't take risks can't survive in this competitive world. Even if you don't love it, you better start getting used to it. Whether you're making decision regarding hiring resources or entering into a business deal, it's all about taking risks. By the time you've finished weighing out the consequences, they will have moved on to your competitors. Instead of thinking about risks as threats, consider them as opportunities to explore. If you fail, you've learned a lesson. If you succeed, you've won yourself a new strategy. 
Thanks to Zaheer Dodhia, LogoDesign.net!
---
#6- Take calculated risks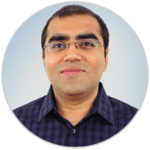 It's not about loving taking risks to be a business owner. Rather, taking risks is a prerequisite to be a business owner. You should be able to take risks when required whether or not you are comfortable or in love with them. When the time calls for it, you don't have to shy away from risks. If you become too risk-loving or it comes to give you an adrenaline rush every time you achieve your risk-filled challenges, it would be more counter-productive than giving you stability, success, and business sustainability. My take on this is you should be ready to take calculated risks when there's a need for it backed by adequate support, people, and resources who can act as a cushion if the risky endeavors turn out to be failure-ridden attempts for you. You should never be caught unprepared or unaware by risks. 
Thanks to Ketan Kapoor, Mettl!
---
#7- You must become comfortable with it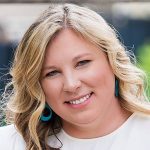 While I don't believe you need to love taking risk to be a successful business owner, I do believe you must become comfortable with it. Risk is an inevitable part of business as it permeates every aspect from the first moment an entrepreneur takes an idea and forms the business to multi-million dollar investments. Taking risk is a muscle that must be built. I've taken small risks at first and as confidence has built, taken larger risks. 
Thanks to Wendy Schultz, The Simple Life Hospitality! 
---
#8- It's the willingness and understanding of risk-tolerance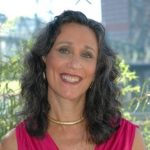 From my experience owning three businesses (corporate training company, equipment leasing company and our newest venture, a winery) I don't think anyone needs to love taking risks." Rather, I think they need to be willing to take risks and have a clear understanding of their risk-tolerance. When I started the corporate training company nine years ago, the risk was giving up a steady paycheck and living frugally while I got the business up to speed. Now my biggest challenges are keeping the sales pipeline full and finding new and creative ways to serve my clients. With the equipment leasing company, we take calculated risks every single day. Our clients are small and medium-size business who come to us to finance the equipment they need to grow their businesses.We have to determine if they are credit-worthy. No matter how carefully we vet them, from time to time a deal goes bad. More often than not, the reason a business defaults is because an unexpected event hits them hard. We do our best to work with them. It's rare that a client defaults because of fraud. Even so, it has happened and it's always a possibility. This is a risk we have to live with – we don't have to like it. Opening the winery this year was a dream-come-true for my husband and business partner. It is the first business we bought, rather than starting from scratch. We've learned so much over the last year and a half. Will we make it? Will we be able to handle all three companies? Will we succeed? Will we fail? What's the worst that could happen? What's the best? The questions can keep you up at night. From time to time, they do. Opening the winery is the biggest risk we have ever taken. The adrenaline rush is definitely there, and so are the worries. We just consummated a big corporate contract and I have to tell you, that purchase order beats the first dollar either of us ever made. We can't wait to deliver it. Ultimately, we take risks we can live with. What we love – are the wins!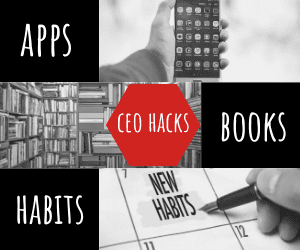 Thanks to Susan Bender Phelps, Capital Equipment Leasing!  
---
#9- Most successful entrepreneurs are not risk lovers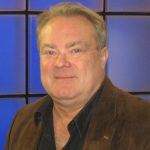 This is one of the most misunderstood areas of entrepreneurship. As with any large group, you find people of every stripe. Some entrepreneurs are risk lovers. However, most successful entrepreneurs are not risk lovers. They're excellent risk managers – experts at reducing the risk to an acceptable level, so they can move forward without the fear of loss. They may take a loss, but it's affordable, so they don't have to be afraid of it. They may have a higher tolerance for risk, but it's a calculated risk, not a thrill ride. Although, the ride certainly can be thrilling! 
Thanks to George Krueger, BIGG Success!
---
#10- You won't scale without some risk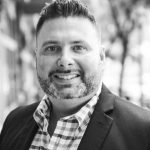 I'm sure there are business owners out there who hate taking risks, but do it anyway, because that's the name of the game. You won't be able to scale your business to its next growth phase without taking some sort of a risk. You don't have to necessarily become accustomed to risk-taking, but that doesn't mean you shouldn't risk it for the biscuit from time to time in order to propel your business forward. 
Thanks to Judge Graham
---
#11- …..be prepared to encounter them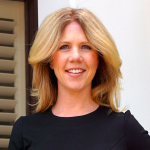 Business owners will face risks while running a small business. You don't have to love risk-taking, but you must be prepared to encounter them. Often, without risk, there is no gain. Unless your decisions are calculated and well-thought-out, risky decisions can sometimes be very expensive and a waste of money. There tends to be a corresponding payoff that goes hand in hand with it. For example, business insurance will deal with some risks that can damage your company and work on ways to mitigate them, but there are more general risks that a business faces that are far from insurable.
Thanks to Deborah Sweeney, MyCorporation.com!
---
#12- To some extent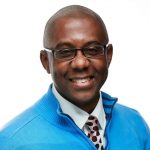 If you want to play it safe get a 9 – 5 job. To grow and scale your own business there is an appetite for risk you MUST have. While you don't have to always bet your house or kids college fund you'll have to take some risk in leasing a new building, getting a new fleet of vehicles or making a new hire. I've started four companies and been blessed to be successful, none of this would have happened without some risk. Some risky things I've done I have lost money and regret. However, that's why it's called RISK. Sometimes it works and sometimes it doesn't. The key is to fail faster and so it doesn't hurt so much and succeed BIG so there are BIG wins. 
Thanks to Ramon Ray, Small Biz Technology!
---
#13- No, just be good at dealing with the risk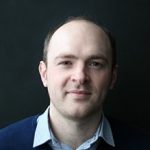 I don't think you necessarily need to 'love' taking risks to be a good business owner – I think that you need to be good at dealing with that risk instead. There's a big difference between looking for risk and actually handling risk itself. Being an entrepreneur and a business owner obviously demands that you take certain risks but it doesn't necessarily mean that you go looking for them. In fact, I would argue that the key trait that defines an entrepreneur is having the ability to properly manage risk – not just the ability to find it. 
Thanks to Will Craig, LeaseFetcher!
---
#14- Its essential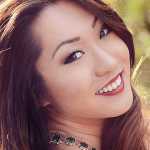 My story is about taking risks and being courageous to launch my business and face the future not knowing what to do back then. I had to take the plunge and to trust myself and my business that I can do it. I experienced a lot of challenges : from the fear of the unknown and not knowing what to do next to other things that I just have to charge to experience. As the CEO of the company, I also had to take steps and measures to make sure that my company's mission/vision is aligned to what my employees do. If not, I have to ask them to leave. I also made some changes in my lifestyle and relationships. I had to phase out some activities that are not healthy for me and cut out people that aren't helping in my personal growth anymore.  Since I started my business, I became a different person – courageous, risk-taker and smarter. 
Thanks to Daisy Jing, Banish!
---
#15- Technology reduces the need to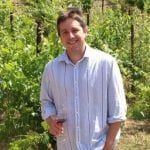 If you asked me a year or two ago, I would have absolutely agreed with the premise that you needed to be a risk taker to be a business owner. Now, I'm not so sure. I don't think that the outside opinions of folks have changed at all, after all owning a business is still seen as a major, major risk. That being said, in the age of e-commerce and big data, it seems like as a business owner, there is less risk now. Now we can take small, realistic steps to continually increase revenue and increase market share. Using data and tried and true statistics, we can drive growth in a way that frankly, doesn't seem so damn risky. 
Thanks to Mark Aselstine, Uncorked Ventures!
---
#16- Its the nature of the job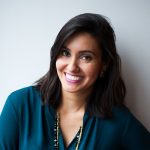 Business owners don't have to love taking risks. In fact, a love of taking risks can lead to impetuous decisions. However, you do need to at least tolerate risk and be willing to act without having all the information. There is no paint-by-numbers formula for starting, running, or growing a business. Uncertainty (and therefore risk) simply comes with the job. Those who can't tolerate the uncertainty will find it really difficult to get started or move forward. If you're on the risk-averse side, start by making your desire for the intended outcome greater than your fear of risk. If your desire is less than your risk tolerance, the fear wins. But when you want your goal badly enough, you're more willing to take thoughtful risks and push forward in spite of the uncertainty.
Thanks to Sumayya Essack, Curate the Future, LLC!
---
Do you have to love risk-taking as a business owner? Tell us your thoughts in the comments below. Don't forget to join our #IamCEO Community.