Are you planning to start a business? What kind of business are you aiming at? Whatever it may be, you will need to know something special about the business in common. There are several sources available for you to refer and learn about leading a business to success and it is not limited to the printed or online media. First of all, let us find out from where we can learn some information about starting a business!
What is a business?
Business can be anything, which refers to the trade of goods or services. A licensed or registered business firm can enjoy various facilities provided by local or national governments and financial services from various financial institutions. You can seek the help of chartered accountants (certified public accountants) for business firm or company registration. Government gazettes or public journals of respective countries regarding business and trade registration will help you stay up to date about timely changes in registration process. However, rather than trusting other private medias, it is recommended to consult a CA as they will help you fasten the process with accuracy.
How to start a business?
Every business needs money (investment) for its establishment. For small projects, the investment from the partners will be enough. However, for a huge business, it is not easy to obtain such a large amount from the partners. Therefore, they need to raise fund from an open source in which the public undertake the role of investors. The people who invest in these basic shares are called as the mother shareholders who deserve the part of business profits.  Several government agencies, angel investors, and incubators provide funds and support for you to start a new business. They deliver training, legal support and expert staff for you to make your dream come true. The only requirement is a unique project proposal, which has a caliber of high productivity and employment opportunity.  You can search on internet for the information regarding the angel investors or incubators in your country.
The second part of business is the customers to whom you offer your services. The better the service is, the greater will be the number of customers.
You can find several informative websites and e-books related to customer handling in the internet. The keyword 'customer care techniques' can fetch you more than 12,500,000 results in major search engines. You can also visit leading libraries in your country to find different books about customer psychology and marketing.
Qualities for a successful business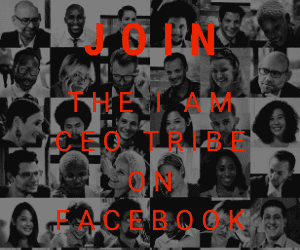 Success of a business depends on many things. A good business should always need some qualities like discipline, drive, courage, confidence, creativity, leadership, sincerity, and understanding. The ability to handle circumstances with ease and quiet approach is the most needed skill for a business firm. Many obstacles may occur all through the way and can break the progress of a business. Always design a 'plan B' in order to face those circumstances. You can find several resources in internet about structuring a backup plan for you business.
In order to gain an expertise in business quality management, it is important to undergo training or to hire an expert for an enhanced productivity. If you do not have the potential to hire experts, various local and government institutions provides quality management training and skill development.
To maintain a successful business
It is a fact that we cannot grow individually. Unlike the past, we are facing multidimensional competition and it makes it important to improve ourselves to improve our likelihood of existing.
There are a number of communities meant to connect business professionals and entrepreneurs around the globe. If you are a beginner, you can rely on these sites to build contacts and business relationships with various business individuals and organizations. these professional communities can help you network with entrepreneurs and professionals who can provide valuable advice and information regarding business management, plan formation, and marketing.
Stay up to date
As mentioned above, we are in a world with tight competition. In order to find an edge in the competition, it is important to upgrade the business system in a timely manner. Business and economic magazines can keep you updated about the market scenarios and help you structure strategic business decisions. You can also subscribe to weekly or monthly financial online newsletters to understand vital changes occurring in market.
Spreading business
Unless you are focusing on local customers, there are several ways to expand your business crossing the country limits. Several governments are providing facilities for foreign firms to invest in their country. If you are confident that your project can deliver significant job opportunity in a country, you will get a chance to start your own company joining hands with a local host.
Most of the countries have special departments in their foreign consulates to handle applications for direct investments. Zero investment schemes are also available in most of the countries in which the foreign country government will facilitate public or private funding for your viable project that has high productivity and employment opportunities. You can acquire details regarding investments from the respective foreign country consulates or through their official websites.
This guest post is courtesy Paul Moore. He is a professional writer and contributes article for http://www.mcc-ebooks.de and has good knowledge about business and want to share his knowledge with readers. He is currently writing on management training.