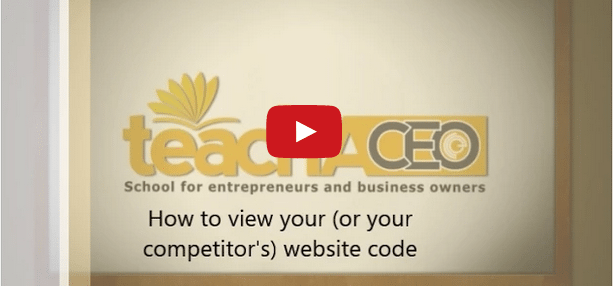 This video is a guide showing entrepreneurs, startups and business owners how to view their website code on your website or your competitors site. The video shows step-by-step how you view the code on Google Chrome, Mozilla Firefox and Internet Explorer.
Why is this important for business owners?
One of the first steps of quality SEO is having the keywords that you are targeting built into your website. Typically, the keywords that are targeted in your Title Tag <title> are the keywords that you will show up for first but you are limited because Google only recognizes 70 characters.
Also, if you can see what your competitors are using for SEO or even the #1 company in your industry.
Read More: Importance of Showing Up On The First Page of Google