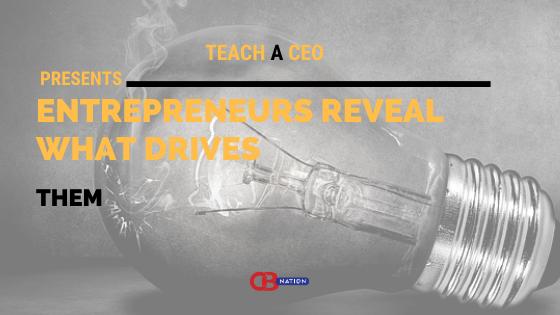 Being an entrepreneur or business owner has its share of ups and downs. While the downs can be pretty low the ups always seem to triumph for a true entrepreneur at heart. Milestones are what entrepreneurs and business owners work towards. Once you finally reach a certain point then reflection can truly begin. Finding the motivation in growing your business keeps it from becoming stale in the long run. No matter which part you loves most, loving them all is equally as important.
We asked entrepreneurs and business owners about what drives them and here are the responses.
#1- Gratitude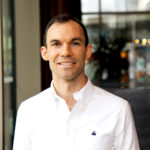 Every leader will need to find something that can sustain them through a lot of uncertainty and ambiguity for a very long time. What sustained me at first was simply fear — can we actually build what we set out to build? It wasn't always fun nor glamorous, but that relentlessness is now core to our company culture. And that fear I used to have has morphed into gratitude for the incredible team that continues to sign up every day for the bold bets it takes to keep innovating.
Thanks to Michael Lagoni, Stackline!
---
#2- My passion to innovate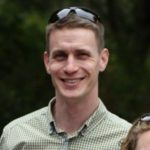 I love creating ideas in my mind and bringing them to life through different mechanical tactics. That is why I am especially inspired by film and try to make camera equipment that can help others incorporate what they saw on film into their own work whether that be through visual effects or angle work.
Thanks to Brian Burling, eMotimo!
---
#3-My reason for starting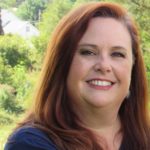 As a business owner, what drives me every day is my reason for starting my business in the first place. My why is twofold – my family and my goal of funding my idea of a perfect life. I am driven to succeed to be a positive example to my children and grandchildren. Failure isn't an option and every day is a new opportunity that I am not going to waste. I work very hard at work so I can play hard later. My idea of a perfect life isn't working long hours for little return. It is to work less and make more doing it.
Thanks to Robyn Flint, QuickQuote.com!
---
#4- Curiosity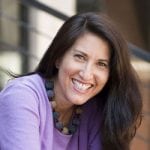 I started a global marketing and branding firm 18 years ago and I am driven by curiosity. I am drawn to interesting people and have always loved learning new things. I ask lots of questions that gets people talking and that always gets me going.
Thanks to Paige Arnof-Fenn, Mavens & Moguls!
---
#5- Success of a project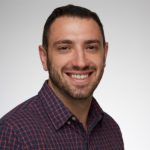 What drives me as an entrepreneur is being able to see the success of a project or campaign that my team and I have worked very hard on. With each new campaign that we put endless hours of thought, creativity, and hard work into, nothing drives me more than seeing the measurable success of that campaign. It shows that what we are doing here is working, and is validating to our business in so many ways. Not only does it drive me to keep putting in that same amount of passion into each one of our projects, but it creates positive momentum amongst my team and inspires them to push
themselves further as well.
Thanks to Jake Hay, PopShorts!
---
#6- Solving problems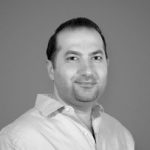 When it comes to business, I'm driven by a love for helping people solve problems they have in their businesses. We spend a lot of time doing deep dives on products and services that people need. We explain products. We compare services. We help them decide. It's fascinating to see which pieces of the puzzle we provide people. And, it's even more exciting to see where we could be doing more to help people.
Thanks to Reuben Yonatan, GetVoIP!
---
#7- My mission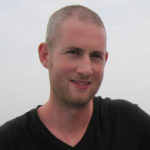 I'm driven by my passion for making the world a more sustainable and environmentally-friendly place. As a scuba diver, I've witnessed first-hand the damage that the planet has sustained from water pollution in coral reefs all over the world. Plastic ends up in some of the most remote parts of the world, and sits there, unseen to the general public. So I wake up every day and am driven by my mission to raise awareness about the pollution in our oceans, and to find ways that we can work together on projects and initiatives to address this growing epidemic. This motivated me to start my company, and to continue my mission to help save the environment, hoping to build .a more sustainable future for our planet.
Thanks to Torben Lonne, DIVE.in!
---
#8- Many wonderful people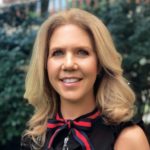 I am a business owner who has so many wonderful people in my life that motivate and drive me to succeed each and every day. My husband and two sons are incredibly encouraging and supportive of every initiative I take on. I also have an amazing team of talented employees that work hard and take pride in the work they accomplish. I feel lucky to be surrounded by so many smart, hard-working individuals!
Thanks to Deborah Sweeney, MyCorporation.com!
---
#9- Creating my own economy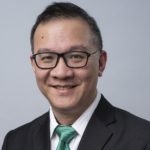 What drives me as an entrepreneur for 9 years now is to create my own economy instead of being subject to the control of other people. I have the opportunity to be able to share what I know so to benefit our future generation. Most importantly, I am now working from my mobile office so that I can do whatever I want, whenever I want and wherever I want, which is total freedom.
Thanks to Jack HM Wong
---
#10- Several factors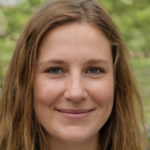 So many factors keep me motivated – the satisfaction of a job well-done, the push to succeed – but I have to say one of the biggest is the pleasure of seeing the difference I can make to small businesses. Being able to help them succeed drives me onwards, even on the days when the job isn't the most pleasant.
Thanks to Sarah Walters, The Whit Group!
---
#11- Beating out the competition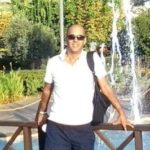 We all know what failure and disappointment taste like and I'm sure nobody likes it and would never like to taste it again. On the other hand, once we taste the glory and success we become insatiable, we can't stop, we always want more. It is not about the money it is all about that feeling.
Thanks to Peter Koch, DollarSanity!
---
#12-Family, Fun & Freedom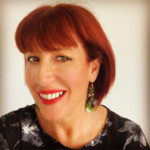 Family- As the main breadwinner failure is not an option, school fees to pay and having an income to give my family the very best gets me out of bed and giving it 100%. Fun- Ensuring my business continues to be a success gives us the income to travel the globe, eat in fantastic restaurants and have amazing adventures. Freedom- When I am working I give it my all however running my own business means I can take time off when I want. Freedom also means that by building forms of passive income into the equation I can retire earlier with a guaranteed income. Lastly, Freedom means I can bring my ideas to life, build a business that represents my values and most importantly only work with those companies and people I choose to.
Thanks to Mary Jane Flanagan, mjinspire ltd!
---
#13- Giving a voice to the voiceless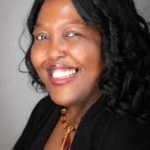 As a child abuse survivor, publishing a self-help book helped me take my power back and destroy my cloak of shame. In speaking out and connecting with my audience, I found my power, purpose, passion to live and the ability to THRIVE! Too many trauma survivors are crippled by their pain and shame and need to feel that they are valued, loved and their lives have meaning. Through my business and platform, I help them identify their purpose, craft their message and take back their power. This DRIVES me every day!
Thanks to Alesha Brown, Fruition Publishing Concierge Services!
---
#14- A past experience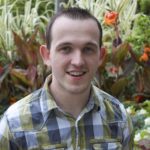 What drives me is the fact that a long time ago I was told the best way to make money is to work longer hours and invest in mutual funds that would allow me to retire by the time I got to my 60s. As time went on I realized that mutual fund companies end up with a huge chunk of your retirement savings with all the small percentage fees they take, because those fees compound over time alongside any gains. I saw my parents run out of money during retirement and I knew there was a better way. So I started looking at commodities, ETF's and other ways to invest and make money without having to give up those percentages. That's what motivated me to start my website and build my business, Gold IRA Guide.
Thanks to Jack Choros, Gold IRA Guide!
---
#15- Getting carried away by the process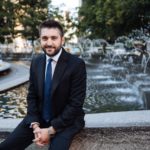 I've always been driven by a desire to make a difference in people's lives and leave something behind. It's hard to live a fulfilling life when you only focus on your own satisfaction and wellbeing. On the other hand, I do seek joy in everything I do. Instead of trying to finish whatever project I'm working on, I let myself get carried away by the process. The more enjoyable my work is, the stronger my drive. I've found this to be the easiest way to stay consistent and accomplish my goals.
Thanks to Liviu Tanase, ZeroBounce!
---
#16- Clients' plus personal satisfaction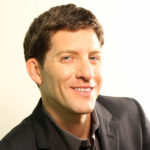 As someone who helps entrepreneurs start and grow companies I'm driven by the fact that when my clients succeed they create jobs, offer customers better products and services, realize personal satisfaction and wealth, and fund programs that make the world a better place. I'm also driven personally by the fact that as I generate more income for myself I'm able to go on great trips and have fantastic experiences with my family.
Thanks to Dave Lavinsky, Growthink!
---
#17- Two things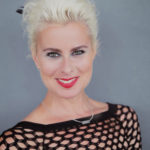 I'm a hopeless romantic revolutionizing the world of online dating by introducing real world social interaction back into the mix. I know it takes guts to put yourself out there whether you are trying to bring up the courage to approach a perfect stranger or whether you start something from scratch and put it all on one card, in broad daylight for everyone to see your struggles, your mistakes, your learning curve. It's the fear of rejection, the fear of humiliation that holds most of us back. Fueled by an incredible self-belief and perseverance, I am a walking poster child showing the entrepreneurial world that you have nothing to loose by jumping over your own shadow and being true to yourself. We only win, for all we ever wanted in life is on the other side of fear.
Thanks to Lori Cheek, Cheekd!
---
#18- Our employees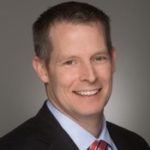 Our employees and their families drive me as an entrepreneur and business owner. Since I have been a part of both large and small businesses, I have witnessed the positive impact on employees and their loved when they are treated like they are family as opposed to a commodity within the business. Ensuring they have exceptional benefits and are respected is only a part of the equation. I have to ensure the business is healthy and growing to ensure they have the opportunity to grow and progress professionally within the company. Remaining static is not an option if I want to continue to provide a stable work environment designed to support our employees for years to come.
Thanks to Lee Shabe, Xenith Solutions!
---
#19- Expansion of my businesses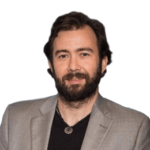 As CMO and founder of a marketing agency and an eCommerce brand I can say that both businesses have different mission statements. What drives me in the agency space is to help entrepreneurs monetize their passions and grow! As an ecom brand owner in the CBD space, nothing fuels my day more than knowing my product is making our customer's lives better and that they are indeed improving. No matter what challenges I face in the expansion of these two businesses the impact, growth, and contribution I can provide drives me every day.
Thanks to Marco Hernandez, HOOPLA!
---
#20- Desire to serve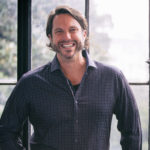 My drive comes from my unrelenting desire to serve my clients, audience, and my employees. I make this motivation more important to me than my paycheck or my ego, and this factor keeps me focused on what's really important. My mission is to help others overcome their fears, doubts, and insecurities. This work has helped me overcome those same obstacles within myself, and I make it my primary goal and moral responsibility to do this work to help others. My motivation comes from making it about my people and customers before all else. When you are dedicated to your mission this way, the rest will always fall into place.
Thanks to Tommy Breedlove
---
 What DR1VES you? Tell us in the comments below. Don't forget to join our #IamCEO Community.