Answer
Information
Entrepreneurs List Their Favorite Business Books to Help Inspire Others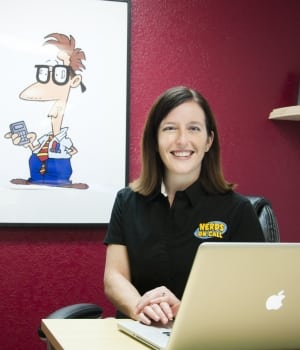 As musician Frank Zappa once said, "So many books, so little time." For a business owner or budding entrepreneur, books can be a life preserver. Of course valuable lessons often come from doing. Business lessons can be learned by trial and error and putting yourself out on the line. But the same lessons can also be had from a book. Reading about the errors and triumphs of other business leaders can prevent you from making mistakes and push you in the direction of success. Beyond lessons, a good business book can inspire you to lift your business to an even higher level. Below are a selection of business books chosen as favorites by entrepreneurs and business owners.
"Good to Great" by Jim Collins
Several years ago I read a brilliant book by Jim Collins, "Good to Great" that really resonated with me. It highlighted the need to have the right people around you. It explained that the ultimate throttle on growth is not markets, or technology, or competition, or products – it is the ability to get and keep enough of the right people. Given I recently took on the role of country manager for IT services provider Unisys New Zealand, I now know this is truer than ever – after all, our people are our product! In a business sense, the only path from good to greatness is focusing on what you can do better than any other organisation. Just being passionate isn't enough. You can have great passion, but If you're not the best at it, and it doesn't make economic sense, you will not succeed. And it ta kes time – there is no single defining action, programme, or silver bullet. You can't just focus on what to DO to become great; you must also focus on what NOT to do and what to STOP doing. The guidance in Good to Great is as relevant today as it was in 2004, and it applies equally to large and small organisations – give it a read.
Thanks to Steve Griffin, Unisys New Zealand
"Nothing's Changed But My Change: The ShoeMoney Story" by Jeremy Shoemaker
Although different books influence us at different times, the one that has stuck with me more recently is called Nothing's Changed But My Change: The ShoeMoney Story by Jeremy Schoemaker. Why? Because it's the raw story of a real entrepreneur that started out in his parents basement and over the the last decade become one of the most influential internet marketers. Owning an internet marketing company, I could relate with the frustrations of "going against the grain" and the growing pains of business. But more importantly, Jeremy is so transparent about his struggles not only in business, but his personal life that he had to overcome. You won't find this on the New York Times bestsellers list and it's bound to offend some people. However, in the end it's given me some fresh ideas & motivation to continue pushing forward as an entrepreneur.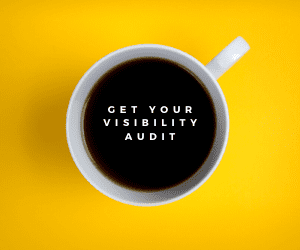 Thanks to Shaun Spellman, First Rank Marketing LLC
"The Art of War" by Sun Tzu
My favorite business book is the Art of War since it contains many pointers that can be translated to business. For example, the expression "Know yourself, know your enemy, win 10,000 battles" can be easily translated to business. An individual or business must take an objective look at either himself/herself or the organization in general. In addition, the book discusses the need for flexibility which can also be translate into a businesses need to adapt to changing situations/circumstances. While the "Art of War" is looked at by many as a military guide, I believe that it contains many points that can be translated into the normal course of doing business.
Thanks to Thomas Balcom, 1650 Wealth
"E-Myth" by Michael Gerber
I've read dozens of great business books in the last couple of years as I am building my intellectual property law firm. My favorite among them is easily Michael Gerber's "E-Myth". It is the book that I wish I read 20 or at least 3 years ago. It provides an astonishing amount of clarity and inspiration. The way he explains the difference between being a technician and a business owner is painfully instructive. The idea of having a chart of who does what in your firm (even if the firm is a one-man show) is absolutely brilliant. If you are an entrepreneur and you have not read this book, think of yourself as the Pope who has not read the Bible.
Thanks to Andrei Mincov, Mincov Law
"Purple Cow" by Seth Godin
I have been motivate by Seth Godin's Purple Cow. The book quickly outlines the importance of differentiating your business and its products in the marketplace and singing the praises of those differences. Mr. Godin's writing style makes the short book an extremely easy read and the message is delivered loud and clear. Two years ago, I distributed copies of this book to our sales team and all of our supervisors. During various meetings I often hear comments about how an idea or product feature could become our next "purple cow". This serves as evidence that this book has improved our business.
Thanks to Sid Haas, LKCS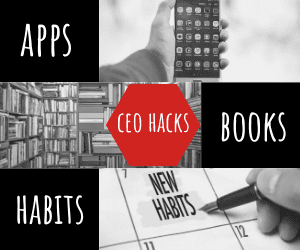 "Mastering the VC Game" by Jeffrey Bussgang
"Mastering the VC Game" by Jeffrey Bussgang is one of my favorite business books. The book provides Bussgang's insider advice to jumpstart entrepreneurs looking to work with venture capitalists. Incidentally, Bussgang is both a former entrepreneur (co-founded and sold Upromise to Sallie Mae) and a venture capitalist at Flybridge Capital, and also lectures at Harvard Business School, so he certainly knows a thing or two. Considering that we just started the process of looking for funding, we know firsthand that finding the right VC is a difficult task, but with the advice and guides Bussgang's book offers, readers are guided step-by-step toward creating successful and symbiotic relationships. As one of my favorite titles, I believe this book is also a must-read for entrepreneurs, both new and experienced.
Thanks to Michael Pesochinsky, GovernmentBargains
"How to Win Friends and Influence People" by Dale Carnegie
How to Win Friends and Influence People by Dale Carnegie is still my favorite business book. Although written in the 1930s this book is still relevant today. Mr. Carnegie reminds us that how we treat people has a direct impact on how successfully we sell. He shares many stories about how people interact and the results they experience. While the stories are simple, the point is simple. When you want to build relationships, be more interested in the other person than you are in yourself. That is what sales is all about, and always has been!
Thanks to Diane Helbig, Seize This Day Coaching
"Own Your Success" by Ben Newman
It is actually a business fable and focuses on the life of Pierce Edwards. Pierce is a 40-year-old self made millionaire. He is an executive at the top of his game but at the bottom of his existence. He is always worried about sales and the numbers, many of which he cannot control. His stomach is twisted into knots from the daily stress of living life in the "fast lane". The book takes Pierce through an adventure where he meets different people, many heroes in their own way, like a basketball coach, top business executive, U.S. Navy Seal, and a physician. Through those encounters he learns valuable life lessons of what is really important such as trusting others, providing service to others, and developing daily goals that focus not just on business success but also on personal happiness. The book has helped me re-focus on not only building a business but also on more personal items with family and friends to enjoy a more fulfilling life. I would strongly recommend it.
Thanks to Steve Turner, Solomon/Turner
"Outliers: The Story of Success" by Malcolm Gladwell
By walking readers through the world of "outliers" (the best, brightest, most famous & most successful) Gladwell asks his audience: what makes them different from the average person? His well-written, intellectual, and story-intensive answer is that we simply pay too much attention to the attributes and characteristics of theses high-achievers. Most importantly, he argues, is to explore where they are from: their upbringing, their family, their culture. The main takeaway is important for business owners and non-business owners alike: we must truly know who we are to become who we're going to be.
Thanks to Katie Shea, OrderGroove
"A Message to Garcia" by Elbert Hubbard
One of my favorite business books is "A Message to Garcia" by Elbert Hubbard. It's not new, and wasn't originally published as a business book. It's origins date to the Spanish-American war, and it tells a true story of leadership, resourcefulness and reliability. The author wrote it to vent after a frustrating day of having to deal with unmotivated people, or as he put it, a day spent "endeavoring to train some rather delinquent villagers to abjure the comatose state and get radioactive." That evening, his son reminded him of a forgotten hero of the Spanish-American war, Andrew Summers Rowan, and the story poured out. This book is a favorite of leaders who want to inspire their teams with a story of exemplary performance. It's short and easy to read. Every executive should read it and keep copies around to give away.
Thanks to Jerry Rackley, Demand Metric Research Corporation
"The Strategist" by Cynthia Montgomery
Typically I do not like what I call "MBA" books. These are business tomes written by professors. They are theoretical and hardly relate to the business world. Typically the case studies are complicated and irrelevant. The Strategist is different. Though written by Cynthia Montgomery, a Harvard professor, the author's writing style is straight forward, almost conversational. A good business book is one which takes a simple idea, spices it up with interesting case studies and then challenges the reader to take on worthwhile and challenging work. This is exactly what the Strategist does. In a thought provoking yet easy to follow manner the author gets the reader to look at the purpose of their organization. She challenges you the reader to think through what really makes up the secret sauce of your organization. The case studies are well-crafted and focused, except for the one on Apple. After putting forth the compelling arguments for crafting an organizations purpose, the book goes on to outline how to create a strategy wheel. The simple presentation along with the focus on implementation and taking action are powerful facets of this book.
Thanks to Bruce Hodes, CMI
"The One Minute Manager" by Kenneth Blanchard
My management style is fundamentally based on Kenneth Blanchard's series of books, "The One Minute Manager." In "The One Minute Manager Meets the Monkey," there is a piece of advice that roughly breaks down to, "everyone leaves my office with the monkey they came in with." This is a great reminder that you hire smart, effective people. They're capable of resolving problems. If you take on everything they bring to you, you'll be overwhelmed and they'll never grow to their full potential. Delegate, help them find the solution, and make sure they take the next step – don't take on everyone's monkeys or you'll soon be living in a zoo.
Thanks to Andrea Eldridge, Nerds On Call
"Steve Jobs" by Walter Isaacson
Of all the business books I've read in the past few years, the one that stands out the most to me is 'Steve Jobs' by Walter Isaacson. Not necessarily because I want to run my business in a Jobs-like way, because I really don't, but because the book absolutely fascinated me. Jobs' style was so abrasive, so counter-intuitive, so iconic that it kind of blew my mind reading about the way he would ride his employees so hard, expect unrealistic performance levels (need 8 weeks to do a project? you have 2 days and go!), and then get absolutely amazing results. His style was the opposite of coddling, and for those who could hang with it, that style built around Jobs a workforce that was fiercely loyal to the man, innovative, and stunningly productive, something any CEO would aspire to. I didn't walk away from that book with a four step plan to change the way I do anything, but I did walk away from it inspired, confident that I could hold my superstars up to a high standard and expect the excellence that they're capable of.
Thanks to Sabrina Parsons, Palo Alto Software