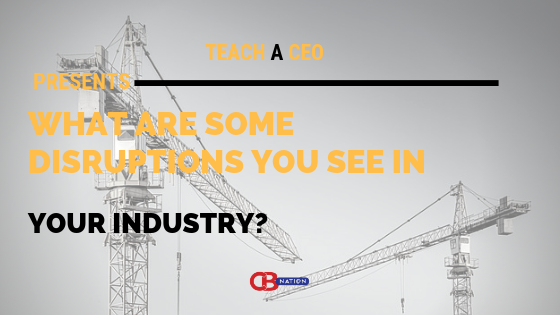 Improvement in technology is driving disruption across almost every industry even those that are considered traditional. It's reducing existing barriers to entry and makes it much easier for small businesses to challenge established ventures. On the hand, unfortunate events such as pandemics can cause massive disruptions as being witnessed with the spread of Covid-19.
Here's what entrepreneurs had to say about the disruptions happening in their industries.
#1- Great resignation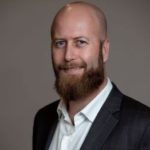 I'm in the business of helping companies hire talent, so the "Great Resignation" has no doubt been a disruption in my industry. Many companies see the "Great Resignation" as their biggest business challenge ever. I prefer to look at it as our biggest opportunity to level up our talent. It's important for companies to address the 3 C's: Culture, Compensation, and Career Growth. If you have something to offer candidates in all three, you will attract talent. We all have the opportunity to make great hires that will help move our businesses forward this year and beyond.
Thanks to Fletcher Wimbush, The Hire Talent!
---
#2- Development of online learning in the real estate industry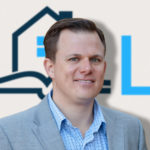 Online courses and learning are becoming popular across many industries, niches, and professions. Through online learning, you can do things at your own pace and in your own way. People are now taking online real estate courses to begin dabbling in the market or begin learning anticipating a change in their career. This is a new development in the real estate industry and is a bit of a disruption to those people who have been in the industry for a long while and have done things a certain way.
Thanks to Stephan Baldwin, Lead Agent!
---
#3- Strategic space planning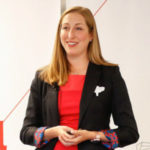 Industry disruptions- strategic space planning: Facilities management professionals in industries like corporate real estate and higher education are having to rethink their use of space on their campuses. This has led to the emergence of a new evolving role – called Strategic Space Planning. The focus is on better understanding how and how often different spaces are utilized, instead of just how many people are using them. These space planners also require new types of occupancy analytics to help in the planning and scheduling of space to improve the employee and student experience."
Thanks to Julie Johnson Roberts, Armored Things!
---
#4- Greater access to online shopping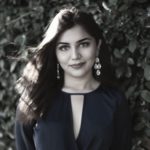 Greater access is the most significant disruption I see in the fashion industry. Money has always been a barrier to the fashion industry as many beautiful, and high fashion pieces have had astronomical price tags. Online shopping has drastically increased access to fashion for people as the costs have decreased dramatically. That comes at a cost socially presenting challenges to the industry. The fashion industry will continue to evolve with consumer behavior and manufacturing and shipping innovations.
Thanks to Sumeer Kaur, Lashkaraa!
---
#5- Emergence of new technologies and new players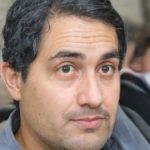 The diamond industry has been disrupted by the emergence of new technologies and the entry of new players in the market. The rise of lab-grown diamonds has led to a decline in sales of natural diamonds. Several major players have exited the market, and the remaining companies are focused on producing lab-grown diamonds. The diamond industry is going through a major transformation, and lab-grown diamonds will likely play a significant role in its future.
Thanks to Christopher F. Neil, Diamond101.com!
---
#6- Influencers and the power they hold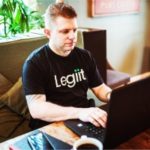 I am seeing the rise and fall of trends and disruptions within the freelancing industry. With the rise of the internet, working online was disrupting the industry. I was part of the industry disruption when I brought about an online community marketplace for freelancers. Now the disruptors are influencers and the power they hold – especially micro-influencers. They have created their own set of rules and trends that people instantly trust and follow. As a result, it can make spheres within the freelancing industry explode overnight, and also cause big crashes.
Thanks to Chris Walker, Legiit!
---
#7- Gap of tolerance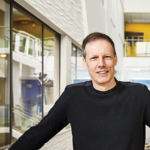 I'm not in one industry, but I see disruption all over the place. Block serves millions of small businesses and almost every industry is under pressure from the changes caused by the pandemic. The disruption that I am most concerned about, however, is the widening gap of tolerance among people, especially in politics. I believe this is caused by the platforms that serve us our information using algorithms to promote anger.
Thanks to Jim McKelvey, Invisibly!
---
#8- Telehealth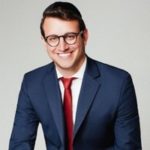 The main disruption in my industry -the healthcare industry- is telehealth. During the pandemic, as the world shifted to remote living, telehealth became an accessible and innovative tool. Telehealth is disruptive because it has a major advantage that other traditional clinics do not have. That advantage is not having to leave your home, a very popular option in a post-pandemic world. This inherent advantage to telehealth disrupts the industry and forces traditional clinics to improve the quality of their services.
Thanks to Yoel Gabay, Freedom Care!
---
#9- Pandemic as a supercharger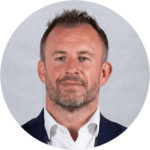 Over the last couple of years, the most disruptive thing to happen in tech – by far – was the pandemic and its effect on many businesses. The pandemic supercharged the need for nearly every business or enterprise to undergo significant digital transformation, of some form or another. Many estimates suggest that the first year of the pandemic led to 10 years' worth of digital transformation in just 12 months. Put simply, with most of the world in quarantine; businesses had to find better ways to deliver their service or product digitally – which led to the mass adoption of online, cloud-based solutions.
Thanks to James Lloyd Townshend, Revolent!
---
#10- Challenge of finding the right people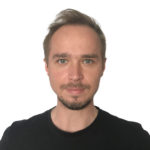 The thing that makes the technology industry and startup environment frustrating is the challenge of finding the right people to work with. People can be really diverse in this industry, and despite similar ambitions and goals, sometimes it's not easy to get along. I used to think that it's easy – you find the right candidate and click, you hire him. But in reality, it is a more complicated process, and finding the right employees is a huge job and half of business success.
Thanks to Tomek Młodzki, PhotoAiD!
---
#11- Shortage of supply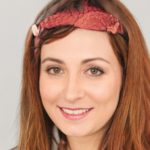 Within the technology industry, there have been many disruptions in recent years. These disruptions have been mainly caused by supply issues surrounding microchips. As the demand for microchips increased, this led to a prolonged shortage which has had a knock-on effect on so many types of technology. From computers, laptops, and mobile phones to things such as refrigerators. While the supply is slowly getting back to normal, the disruption is still very much prevalent two years on.
Thanks to Aimee White, Keyboard Kings!
---
#12- The rise of AI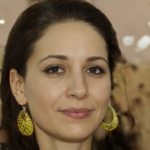 As a relationship expert, my job is to give people relationship advice such as romantic relationships or casual relationships. This job depends on the expert's knowledge about the relationship that we learned through experiences and some through researching/studying. So basically, it is based on the data that we already know.  That's why the number 1 disruption that I can see in my industry is the rise of AI. AIs can be so powerful in the future that they can do their job.
Thanks to Michelle Devani, lovedevani!
---
#13- Traditional marketing campaigns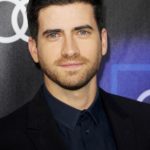 If you plan to really pinpoint disruptions, take a long, hard look at current sales and marketing strategies. A recent study shows that 63% of small businesses still rely on traditional marketing campaigns which tend to be safer in terms of risk, but not always so effective when it comes to rewarding. However, those disrupting the industry are really shaking things up. Let your data be your North Star. When performance isn't where you want it, knowing where, when, and how to pivot can really separate the best from the rest.
Thanks to Ryan Rottman, OSDB Sports!
---
#14- Huge behavioral descriptions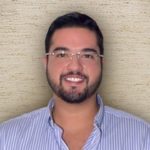 As we are in the HR Tech and Recruitment Marketing, the last two years accelerated not only technological disruptions but also huge behavioral disruptions. Artificial Intelligence and automation are in everything we do now. From candidate attraction to screening, interview, onboarding. Privacy Policy is a huge thing in our industry since companies deal with thousands of personally identifiable information. Candidates want to work from home or at least work close to home.
Thanks to Othamar Gama Filho, Talentify!
---
#15- AI-powered personalization

AI is bringing rapid change to eCommerce, most notably in the area of personalization. Today's technology makes it easier than ever for brands to use data from their customers to create an enhanced customer experience. Artificial intelligence is used to analyze customer behavior to make personalized product recommendations based on their previous purchases or buyer personas. To take things a step further, personalized marketing campaigns can also be created using machine learning.
Thanks to Leanna Serras, FragranceX!
---
#16- Outsourcing to freelancers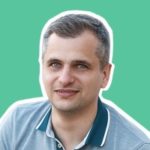 Our company is part of the disruption happening in the graphic design industry – the productizing of design services. Before you would hire a designer for your in-house team or supplement with freelancers or design agencies with particular specialties like animation. With the disruption going on today, you can now have a team of professional graphic designers working for you on-demand with unlimited designs at a flat monthly fee, without being locked into any contracts or having any HR responsibilities.
Thanks to Andy Zenkevich, Epiic!
---
#17- Pandemic related business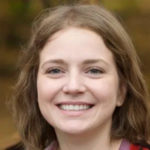 Everybody wanted to get a dog during the pandemic, without thinking about what looking after a dog actually entails. The result? Shelters are now filled with unwanted dogs with behavioral problems, which means that my business is now stretched to capacity and struggling to cope with the demand. It means that we're looking at an avalanche of "clients" that we can barely cope with now, and it's just going to get progressively worse.
Thanks to Jacquelyn Kennedy, PetDT!
---
#18- Subscriptions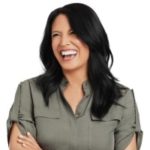 As an e-commerce merchant in the supplement industry, I have observed how subscriptions are disrupting my industry. People are growing more accustomed to the convenience of setting and forgetting orders, which is especially handy for things you use on a daily basis (like supplements). Subscriptions not only provide next-level accommodations for customers but also provide a predictable stream of recurring revenue for merchants.
Thanks to Stephanie Venn-Watson, Fatty15!
---
#19- Prevalence of do-it-yourself language apps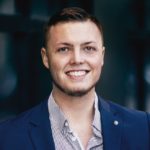 We offer highly effective online Spanish classes, but a big challenge for we are competing with companies like DuoLingo or Babbel that offer game-like language learning apps. And even though they're considerably less effective, a lot of people do choose to go forward with that type of content instead because they're able to study whenever they want. So even though we offer online classes with an easy scheduling system, a lot of people still prefer to go forward with this digital flashcard-style
learning apps.
Thanks to Connor Ondriska, SpanishVIP!
---
#20- Use of cryptocurrency in transactions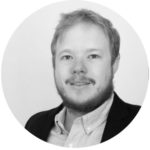 The use of cryptocurrency in transactions is arguably one of the biggest disruptions in the business industry these days. Crypto wallets are now accepted for payment transactions in the modeler's industry. In the model ship kit space, manufacturers and suppliers are now accepting payment transfers through their crypto wallets. Many would say that using crypto as payment is a high risk, but it can actually simply be a means of transferring dollars from one wallet to another, which is convenient for businessmen who are trading cryptocurrencies because it saves them transfer fees.
Thanks to Brogan Renshaw, Modelers Central!
---
#21- The Era of VR and AR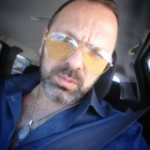 As an interior designer, I believe that the industry is slowly moving towards AR and VR technology. Through VR technology, designers can now enable their clients to visualize how their house would look with modifications. Although expensive, this technology has the potential to create a breakthrough in the interior design sector. Another type of technology that would disrupt the market would be Augmented Reality. This technology blurs the line between real and virtual, as individuals could test the design feature before making a purchase decision.
Thanks to Peter Emmanuel Rossi, ByRossi!
---
#22- Digital disruption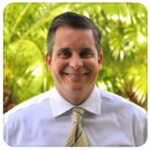 As a licensed realtor, I've seen a few disruptions in the real estate industry The most significant of which is the rise and popularity of real estate websites. Zillow, Trulia, and Realtor.com are a few. These platforms have democratized real estate information that was formerly only available through real estate agents. Now, they're readily available to
consumers, eliminating the need for third parties like us. Consumers can now buy, sell and rent all on their own.
Thanks to Tim Schroeder, Agent Marketing Essentials!
---
#23- Emergence of Flipboard and QR code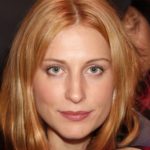 Emerging disruption in the Search Engine industry is a few but would remarkably make the search engine skip among the audience. The emergence of Flipboard and QR code, which does not necessarily require typing or going for a search engine, give the back off to the SEO industry. Nowadays, we see people going for QR codes to search for anything. It hasn't replaced the search engine entirely, but it won't take much time. Disruption in the SEO industry can impact millions and more of the marketing strategy.
Thanks to Eliana Levine, FindPeopleEasy!
---
#24- Video chatting platforms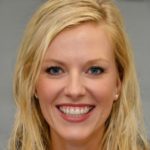 My industry of video chatting platforms is a true example of business disruption. The existence of such platforms has been the standard for years; its conception was more disruptive than people can recall. However, its real target market was small, a key indicator of disruptive innovation, in response to COVID-19 and the maximized demand for virtual meetings. Such disruptive innovations have almost entirely put back mainstream forms of communication altogether.
Thanks to Madilyn Hill, Truepersonfinder!
---
#25- Building trust and awareness with the consumer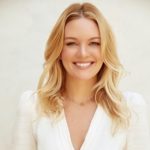 Right now, one of the best disruptions I've seen in a long time is building trust and awareness with the consumer. These days, everyone is looking for lifelong customers and not just those one-time purchases. Companies are building real relationships with their customer base, which makes showcasing those products and services even more important. When it comes to discovering new products and learning about exciting
services, disruptions have become the norm. Creators are always looking for different ways to present content. That's why trust is crucial.
Thanks to Lauren Kleinman, The Quality Edit!
---
#26- Changes in technology, and consumer preferences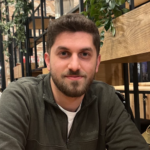 Some of the disruptions that I see in my industry are changes in demographics, technology, and consumer preferences. For example, millennials are now the largest group of homeowners, and they have different ideas about what they want in their homes than previous generations. Additionally, new technology is giving people more options for customizing their homes, and there is a growing trend for minimalism and sustainability. These changes are all having an impact on the interior design industry.
Thanks to Ismail Kuden, Kuden Rugs!
---
#27- Increasing shift to digital platforms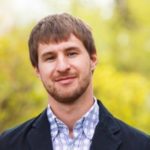 One major disruption that I see in my industry is the increasing shift to digital and online platforms. This is changing the way businesses operate and communicate with customers, which can be both good and bad. On the one hand, it allows for greater flexibility and convenience; on the other hand, it can also lead to more impersonal interactions. These technologies are automating more and more tasks that were previously performed by human workers, which could lead to large-scale job losses in many industries.
Thanks to Dmitriy Bobriakov, Solwiser!
---
#28- Virtual reality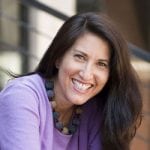 Virtual Reality is and will continue to be a major disruptor in marketing.  In a mobile-first/mobile-only world, you have less time to grab people/attention spans are shorter so rich content drives engagement/traction/ growth. Fewer people access the web on big screens so everyone is tailoring their site/ message/content accordingly. VR is expected to become more mainstream as cell networks become stronger/faster so will be used more to grab/keep people engaged.  VR will facilitate fully immersive digital connections and experiences in the Metaverse with VR headsets and technology already on the rise.
Thanks to Paige Arnof-Fenn, Mavens & Moguls!
---
#29- Shift from traditional gyms to at-home fitness solution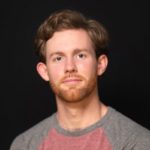 There are a few major disruptions that I see happening in my industry. First, I'm seeing a shift away from traditional gyms and towards at-home fitness solutions. This is likely due to the increasing popularity of streaming workouts and other on-demand fitness content. Second, I'm seeing a move towards more personalized fitness experiences. People are now looking for workout programs and services that are tailored specifically to their own goals and needs.
Thanks to Josh Pelletier, BarBend!
---
#30- Rise of digital marketing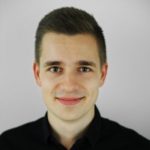 There are a few disruptions that I see happening in my industry. One is the rise of digital marketing and the decline of traditional marketing methods. This is causing a lot of companies to reevaluate their marketing strategies and put more emphasis on digital channels. Another disruption is the trend towards more personalized and targeted content. This means that companies need to be able to create content that is relevant to their audience on a very individual level.
Thanks to Max Benz, BankingGeek!
---
 What are some disruptions you see in your industry? Tell us in the comments below. Don't forget to join our #IamCEO Community.