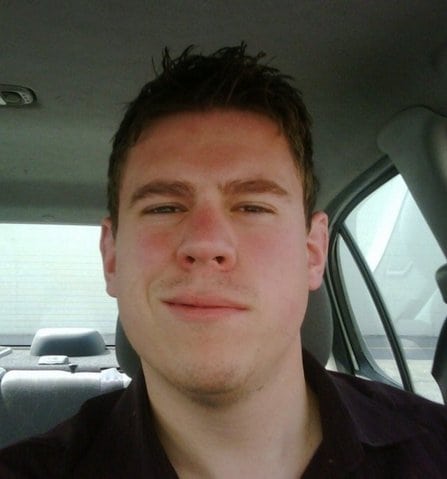 Guest post courtesy of David Byrne
—-
Google Analytics is a free tool which allows websites to easily track visitors and conversions. It's very widely used, some studies have put usage at 60% of the entire internet and 80% of sites that has some sort of tracking installed, but most people don't make the most of it.
If you're interested in tracking visitors and conversions and optimising to get more it's worth spending a bit of time learning about the analytics features that can help.
How to install it
If your website is up and running analytics is probably already installed. There should be a small piece of javascript code that sits at the top, in the head section, of the HTML code. Your web designer should have set this up when the website was first created.
If you haven't looked at your analytics in a while it's possible that your code is out of date. This could mean that you are missing out on features and your site is running a bit slower than it could be.
The latest full version of the Google Analytics tracking code is referred to as the asynchronous code. It's faster than previous versions and tracks visits more accurately. That's the version you absolutely need to have on your sites right now.
As of March 2013 a new tracking code has been released in beta. This is referred to as the Google Analytics Universal tracking code. You don't need to have this installed right now but it's in open beta, everyone can download it, and it is the recommended code for all new websites.
The universal code is faster, due to minimal reliance on cookies, and is going to make it easier to do things like calculating the lifetime value of a visitor by tracking users across devices. So if someone buys a product from their ipad and two months later something else from their desktop browser it's possibly to tie that data to one user.
It will take effort to migrate though. Tags on all pages have to be changed and a new analytics web property is required. This means you won't be able to see past data collected from the previous tracking code versions in the new account.
The universal and asynchronous codes can be installed together on a site so it's worthwhile installing the new version, even though it's still in beta, so you can have access to as much historical data as possible in the future.
If you've got a wordpress site check out this Google Universal Analytics wordpress plugin which will automatically insert the correct tracking code in any wordpress based site.
Getting the Most Out of Your Configuration
Once your tracking code is installed a lot of people take a look at a few of the pretty charts then promptly close their browser never to log in again. They might, from time to time, guiltily acknowledge that they really should look at their web data more. Web analytics is like going to the gym. You should be doing it three times a week to see benefits. Don't expect great results if you turn up for ten minutes once a month.
Define Goals
Goals can be setup to track important actions you want visitors to complete on your site. A goal can be submitting a contact form, downloading an ebook, navigating to a specific web page, spending more than a certain amount of time on site. In fact, pretty any action that is valuable to you.
Goals are then visible in reports so you can see not just how much traffic you have but how much of that traffic is valuable. So if a blog post went viral on facebook but very few of the new visitors signed up for your email newsletter then you can clearly see this in your reports and plan to optimize. Perhaps you need to make the newsletter sign up more prominent?
Setup Events
Logging in to your account and reading reports requires effort on your part. You might forget to log in for a while and miss out on important data. To prevent this you can set up trigger events to proactively email, or SMS, you when certain things occur.
You can set events for traffic spikes, traffic drops, conversion spikes, conversion drops. So if your conversion rate (for the goals you set up) suddenly tanks it's good to know about that straight away.
Apply Filters
You can apply filters at a profile level to remove unwanted traffic or change the way traffic is presented. Filters block any traffic you specify being stored in your account from the time you define them onwards. They don't apply retrospectively so you can't clean up past data.
Filters are great for blocking traffic from your own ip range, so that hits from within your company don't inflate your stats, modifying URLs to make them look prettier, so you can take a SKU and transform it into something human readable in your reports and removing traffic from anywhere you aren't interested in.
Campaign Tagging
If you do any kind of marketing that links back to your website you should be making use of campaign tagging. If you write a regular column on a blog or send out a monthly email this allows you to control the referral information that is sent when someone clicks on a link and is referred from that source. So you can easily see if the column you wrote in March or the email newsletter in February led to an increase in traffic and conversions. Then you can analyse, optimize and do more of what works. Google has an easy online tool for creating campaign tags.
Content Experiments
Experiments are an A/B testing tool built right into Google Analytics. You can serve different versions of a page to a subset of users and then report in which was more effective. So if there are competing theories on the best text to use for a call to action or whether a 1-page or 3-page will convert best then experiments will tell you what works best.
It's free, it's not as fully featured as some commercial split testing tools but if you haven't tried anything like this then you have no excuse not to start.
Awesome Web Analytics
If some of these features are new to you it's definitely worth spending time playing around with the features available to you within analytics. You'll end up with great actionable data that can drive your business. Getting a good base configuration of analytics can be a bit daunting though so we've also created a tool to automatically check your analytics account and verify that it follows all the recommended Google Analytics best practices. Check out the Google Analytics Site Audit tool.
—-
David Byrne is a web analytics consultant and developer at UTX analytics in Sydney. David is also involved in custom shopify app and theme development for Simple Seven web design and a partner at Anderson Accounting a Sydney based accounting firm specializing in accounting for IT firms. In his spare time he likes to practice his French and follow the latest courses at Udacity and Edx.