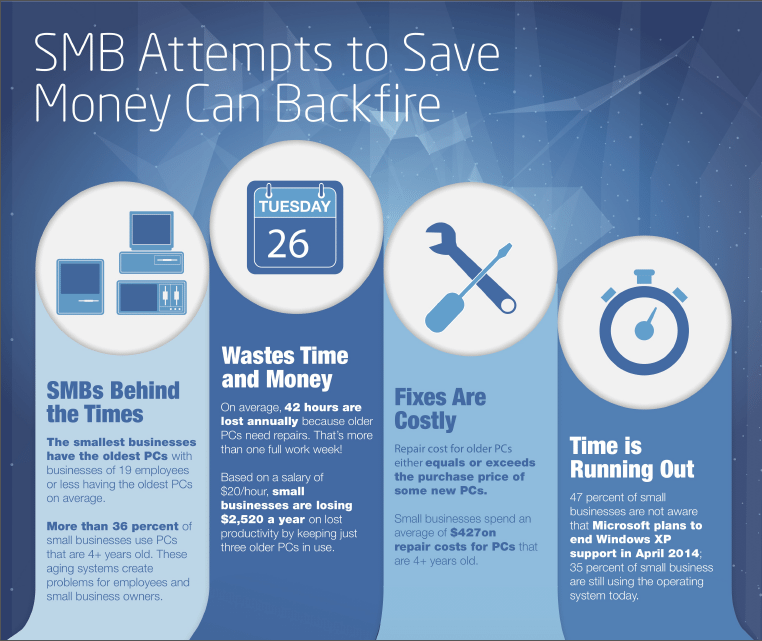 Intel released the results of a survey that reveal small business workers are losing a full week of work due to old PCs. The Intel research finds older PCs reduce employee productivity, raise maintenance cots, and may increase security risks.
Survey highlights are below:
The Intel Small Business PC Refresh Study surveyed 736 small businesses in the United States, Brazil, China, Germany, Russia and India to gauge the state of their PC equipment.
Small businesses are holding onto PCs too long, with over 36 percent owning PCs that are more than four years old.
These older machines require more maintenance, exerting a greater toll on employee productivity and equipment costs than a new machine.
On average, employees lose 42 working hours a year while older PC are repaired.
47 percent of small businesses are unaware of Microsoft's upcoming end-of-service support for Windows* XP.
Infographic