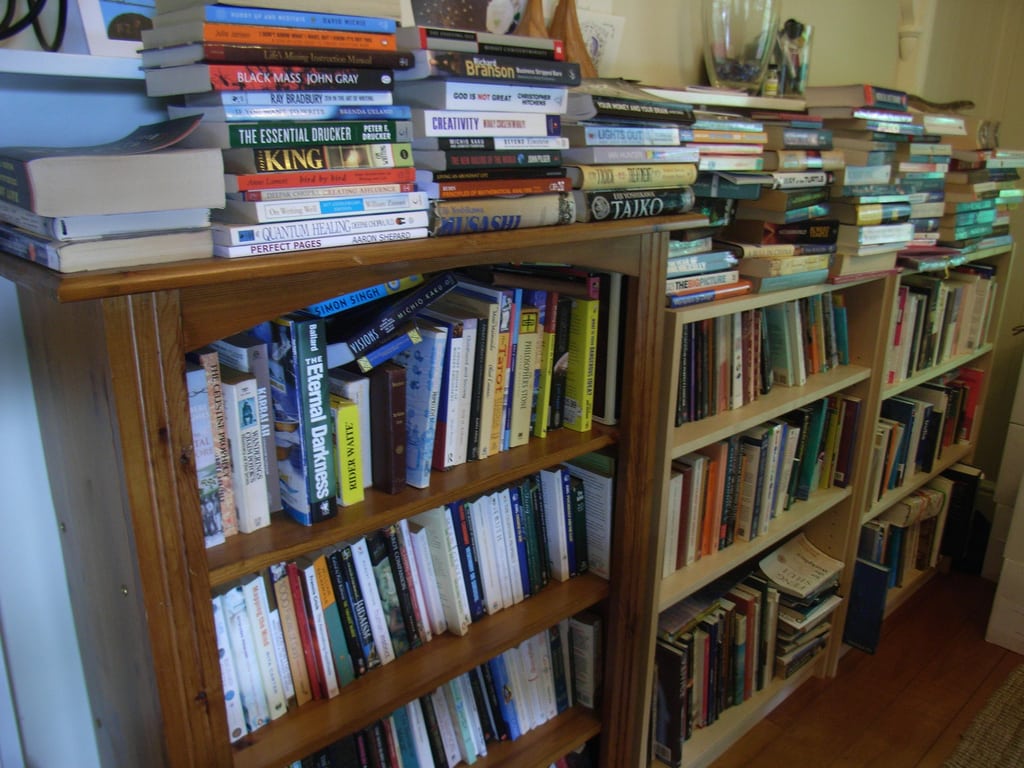 You've heard you are what you eat, well we believe that you are what you read. Teach a CEO presents lessons from our bookshelf on how you can improve and grow your venture. We have taken nuggets from our library and provide them for entrepreneurs and business owners.
The tips from this bookshelf are from Think Like Zuck: The Five Business Secrets of Facebook's Improbably Brilliant CEO Mark Zuckerberg by Ekaterina Walter.
There are 5 P's to Facebook's success:
Passion –  Keep your energy and commitment fully charged at all times by pursuing something you can believe in.
Purpose – Don't just create a great product; drive a meaningful movement.
People –  Build powerful teams that can execute your vision.
Product – Create a product that is innovative, that breaks all the rules, that changes everything.
Partnerships – Build powerful partnerships with people who fuel imagination and energize execution.
Other Gems
It doesn't matter where inspiration comes from. Your idea may not be fully original, but always create your masterpiece authentically and with purpose. 

Great companies don't just create great products, they create movements. 

Five core values for how we run Facebook: (1) Focus on impact, (2) Move Fast (3) Be Bold (4) Be Open (5) Build Social Value

Hire for attitude. Skills can be taught; passion can't.

10 qualities that make up The Hummingbird Effect of Leadership: (1) Flexibility (2) Management (3) Agility (4) Strategic thinking (5) Persistence (6) Fearlessness (7) Result-orientation (8) Intuition (9) Character (10) Personal development. 

"Just as an architect aspires to construct a building that will stand the test of time, an entrepreneur should build his product considering the three sides of the triangle:  Passion, purpose, and people."