Incorporating health and fitness into your daily routine can improve your overall well-being. There are many ways to do so, including incorporating physical activity into your daily routine, eating a healthy and balanced diet, getting enough sleep, and managing stress levels. By making small changes to your daily habits, you can improve your physical and mental health, increase your energy levels, and reduce the risk of chronic diseases.
We asked entrepreneurs how they incorporate health and fitness into their day and here are the responses:
#1- By scheduling workouts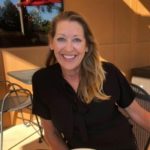 The way that I incorporate health and fitness into my day is by scheduling it on my calendar. I schedule workouts onto my calendar four days per week and block off my calendar for 30 minutes for lunch every working day. Putting these activities on my calendar both makes sure that I'll be able to do them uninterrupted, but also makes sure that I take the time to do something for my health every single day. When it comes to taking lunch breaks, putting them on my calendar and setting my status to away makes sure that I get a good break during the working day as well.
Thanks to Cynthia Davies, Cindy's New Mexico LLC!
---
#2- By prioritizing daily physical activity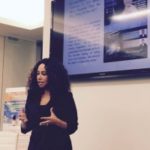 As an Entrepreneur of medical and wellness brands, the importance of taking care of one's physical and mental health is at the forefront of my professional and personal life and is especially important in such a demanding line of work like entrepreneurship. To maintain my own health and well-being, I prioritize daily physical activity, such as starting my day with an hour of power, where I combine physical activity with setting intentions for my day and focusing on gratitude.
Thanks to Ellie Borden, Mind By Design®!
---
#3- By having protein forward meals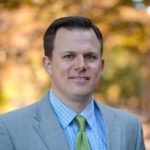 I incorporate health and fitness by having protein-forward meals throughout the day. Protein is touted for being the macronutrient that burns the most calories to digest. So I like to include at least 30 grams at each meal to support a healthy metabolism, even if I haven't been physically active on some days. It's also known to prolong feelings of fullness. This has been great for managing my appetite during busy days when I can barely squeeze in time to relax throughout working hours. I try to prioritize it in my meals as much as possible.
Thanks to Stephan Baldwin, Assisted Living!
---
#4- By taking a nutritious breakfast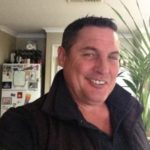 Firstly, breakfast is a sacred routine for me. I never skip breakfast, because it's when I fuel my body and start my day. Starting my day with a slow, relaxed, nutritious breakfast feeds both my body and my mind. Then something that I make time for every day is going for a run with my dogs. This gets me moving and gets me outside into nature, all while bonding with my pets. Going to the gym in the evening 4-5 days a week is also an important part of my routine, but I wouldn't miss my run with the dogs for anything.
Thanks to Tim Scrine, Allbreeds!
---
#5- By using lunch breaks productively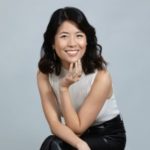 You may be swamped with extra work even during your lunch break but invest that time for yourself. Ensure that you have a healthy meal and bring your gym bag to your workplace. Find a gym nearby and kickstart a short workout regime for anywhere between 30 to 40 minutes for a few days of the week. This will ensure that you spend some time with yourself even when you have a hectic schedule. Lastly, this will be a great way to refresh your mind after a long and tiresome workaday at the workplace
Thanks to Jen Wan, Soteri Skin!
---
#6- By implementing boot camp programs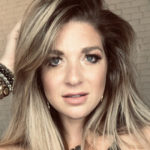 You may struggle with finding time to incorporate health and fitness into your journey, but implementing fitness boot camp programs will ensure that you burn your daily dose of calories with your employees. It is also an incredible way to interact with your employees through fun sessions and get to know them better. Starting from sports to gym sessions or meditation. There is so much you can include for your physical and mental well-being in these programs, which will not only make you healthier but will also improve your focus and concentration over time.
Thanks to Erin LaCkore, LaCkore Couture!
---
#7- By including exercise in everyday commutation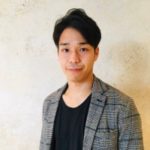 As a CEO, sometimes you may not have adequate time for a formal workout regime. On such days, you can easily include your daily dose of exercise during your commute to the office. Sure, you may not get that sweaty or burn a humongous amount of calories, but it is definitely a great way to burn some calories throughout the day. Start with walking or riding a bike to work. Next, you can also consider parking your car a few blocks away and walking to the office from that place to complete your daily step count.
Thanks to Hayato Kato, Tech I.S.!
---
#8- By staying active in office work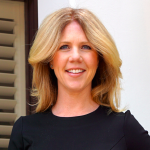 In my line of work, I know just how easy it is to spend all day sitting as I work. I look for opportunities to get up and move as often as possible. I like to turn phone meetings into walking meetings where I go for a walk around our office and take phone calls. If I'm meeting with members of my team, I will have everyone go for a walk during our meeting and bring agendas along to discuss key items so each team member gets some time to exercise and move. I eat small meals for breakfast and lunch and try to make sure these meals are healthy.
Thanks to Deborah Sweeney, MyCorporation!
---
#9- By doing quick workout sessions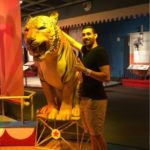 Exercising is, in my opinion, an excellent way to shake off the blahs that come with waking up and to get ready for the day that lies ahead. Before you jump in the shower in the morning, give yourself a couple of minutes to perform a few exercises like push-ups, sit-ups, lunges, or star jumps. Going to the gym first thing in the morning can help you get in the appropriate headspace so that you can be successful. You've accomplished something worthwhile, therefore it doesn't matter how the rest of the day goes.
Thanks to Matt Magnante, FitnessVolt!
---
#10- By starting with simple fitness objectives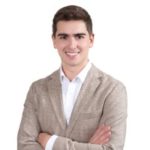 Build momentum by beginning modestly. It may sound wonderful to set a goal of exercising for 30 minutes each day, five days per week. However, how likely are you to actually do it? You are more likely to fail, feel horrible about it, and give up if your aim is more ambitious. It's better to start with simple fitness objectives that you can accomplish. You will gain momentum and self-assurance as you meet them. After that, you can advance to more difficult objectives.
Thanks to Jamie Penney, Shopping Foodie!
---
#11- By following a swimming & taekwondo regimen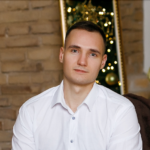 Every day I follow a regimen of swimming and taekwondo to balance and ground my body and provide the activity and fitness it requires. This is a 2-hour regimen that I follow every morning after I wake up at 5 in the morning. One and a half hours of intense Taekwondo training and half an hour of freestyle swimming allow me to give a full-body workout that helps me keep my mind-body balance intact. It allows me the space to be with myself away from the daily strain of work and life.
Thanks to Roman Milyushkevich, Scrape-it.cloud!
---
#12- By planning the week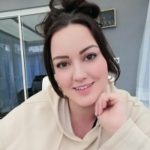 Planning it! I know it sounds basic but it's the easiest way to incorporate health and fitness. If you're not making time for it, it won't happen. Every Monday I sit and plan the week and I make fitness a non-negotiable, there's always a daily walk and then I book time into my calendar for Yoga and the Gym, once it's in the diary it's a commitment. Coming from a background of shift work I've always been a meal prepper and I still do that now even though I work from home.
Thanks to Katie Sheach, Katie Chic Consulting!
---
#13- By managing a short but intense workout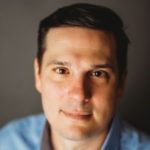 I'm a big fan of 20-minute kettlebell workouts, which I do in my home office. As a busy entrepreneur, I simply don't have time to spend hours in the gym each week. Instead, I do a full-body workout using a kettlebell which I keep by my desk. For the workout I do a circuit of eight different exercises, spending 30 seconds on each exercise. Then I take a minute's rest and repeat the circuit three more times. The entire workout lasts only 20 minutes, but it's super intense and helps to both build muscle and increase cardio fitness.
Thanks to Shawn Plummer, The Annuity Expert!
---
#14- By scheduling breaks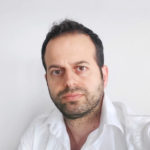 What worked well for me was taking short breaks during the day. My day can get busy, so it's important for me to schedule breaks so that I can rest or take a walk. While CEOs often prioritize business more than their health and well-being, I like to live a balanced and healthy life. I believe that we are our own most significant asset. If we don't take care of ourselves and end up being burnout or sick, what value can we add to our business?
Thanks to Josef Carmeli, If-So!
---
#15- By consuming wholesome foods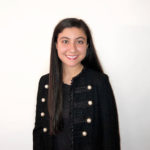 Eating healthily should be at the top of your list of things to accomplish, along with regular exercise. Consider choosing a vegetarian or vegan dish when you have lunch. Eating meat raises health risks including heart disease, cancer, stroke, diabetes, and a host of others. Additionally, you can buy pre-made salads and sandwiches at the grocery store or prepare wholesome meals in advance to take with you. Breakfast is the most significant meal of the day, quick breakfast options to grab and go include berries and instant oatmeal, avocado toast, nut butter toast with fruit, and protein bars.
Thanks to Zarina Bahadur, 123 Baby Box!
---
#16- By eating a balanced diet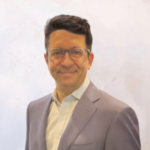 In order to maximize the benefits of your health and fitness routine, it's important to be mindful of your eating habits. Eating a balanced diet of lean proteins, complex carbs, and healthy fats will help to ensure that your body is getting the nutrients it needs to stay healthy and fit. Moreover, make sure to stay hydrated throughout the day by drinking plenty of water. Staying hydrated will keep your body functioning optimally, allowing you to make the most out of your health and fitness routine.
Thanks to K. Mitchell Naficy, GameDay Men's Health!
---
#17- By stretching every 2-3 hours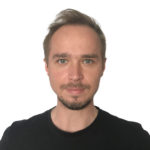 A business owner's work can be very draining. You can spend several hours in one position in front of your laptop, deprived of any physical activity, not to mention exercise. Still, you've got to take your health into consideration, which is why incorporating breaks for at least a slight physical activity can help tremendously. Standing up every 2-3 hours and stretching is very important and truly healthy. It allows all those muscles that haven't moved in hours to relax.
Thanks to Tomek Mlodzki, PhotoAiD!
---
#18- By setting a goal for fitness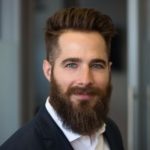 My jam-packed schedule is no excuse for taking fitness lightly. I make sure to achieve my fitness objectives with the help of goal-setting. This practice has become a part of my routine. It's a simple activity; I jot down the fitness goal on paper, with the outcome next to it. This motivates me to fulfill the goal, just as I would complete a business goal. In my experience, I've learned that health plays a pivotal role in leadership. I go the extra mile for my workout routines and make sure that I'm consistent. It has helped immensely in my fitness journey.
Thanks to Marcus Arcabascio, Pub Record!
---
#19- By doing cycling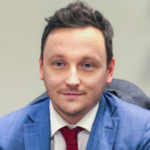 As a founding leader, there is a lot of work on my plate. But taking out time for personal health and wellness is a must. Therefore, I am to perform my favorite activity, cycling. Cycling is an activity that involves our internal muscles to function and maintain themselves. Along with burning calories, it helps in building my concentration and thinking capability. It even helps me think better and unleash my inner strengths that reflect professionally in business.
Thanks to Anton Radchenko, Airadvisor!
---
#20- By starting with yoga and power exercise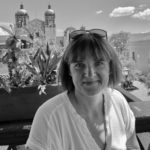 I'm a perpetual traveler, on the road for almost 2 years. Since I had to build my routine in the constantly changing environment, I decided to incorporate health and fitness into my daily routine as a habit. I start every workday with 10 min yoga and 10 min power exercise. In this way, I don't have an excuse for not having time to do it, as it takes very little time. I built a habit out of it, and I have done it daily for over a year and a half. I combine this with running and walking a couple of times per week.
Thanks to Maja Nagelj, Weirdo.Rocks!
---
#21- By starting my day with a run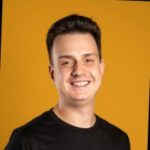 As a founder and CEO, it's important for me to prioritize my health and wellness, and one way I do that is by incorporating exercise into my daily routine. I find that starting my day with a run is a great way to set a positive tone for the rest of the day! Running has been shown to reduce stress and improve mood. In addition, it helps me to feel more focused and energized throughout the challenging day. Another benefit is that I get to take my border collie with me!
Thanks to Jan Cizmar, Tolgee!
---
#22- By jogging in a nearby park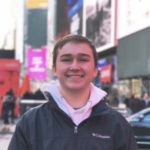 Spending time in nature is one of the most fruitful things you can do to stay healthy in a sedentary job. Aside from the change of pace, this has a variety of health benefits, including vitamin D absorption and stress reduction. I frequently jog in a nearby park, or just outside in general, during my breaks. The change of pace is also beneficial to my mental well-being, as significant chunks of my work days are spent sitting down and staring at a screen.
Thanks to Dakota McDaniels, Pluto!
---
#23- By taking the stairs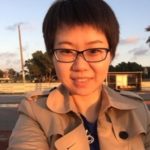 I make sure I incorporate health and fitness into my day by making time for physical activity, eating healthy meals and snacks, and making sure I get enough sleep. I also try to keep active throughout the day by taking the stairs when I can, standing up more often, and stretching when I'm feeling stiff. Taking care of my body helps me feel my best and I'm grateful for the ability to do so!
Thanks to Ranee Zhang, Airgram!
---
#24- By doing 30 minutes of cardio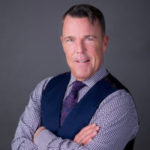 I have a daily routine which I am very disciplined with. My fitness consists of stretching, push-ups, sit-ups, and 30 minutes of cardio in the morning as a motivator. Then at the end of my day, when all work is done, I hit the weights as a way of decompressing. The health side is primarily focused on always having healthy food choices at the ready. I do this by preparing meals ahead of time. This allows me to finish my workout, and then be able to quickly prepare healthy and nutritious meals.
Thanks to Gary Mitchell, On Trac Coach!
---
#25- By exercising the ball seat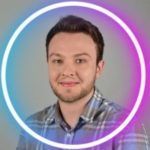 Ways In my daily life, I make time for health and fitness by Let's use an exercise ball as a chair. Keeping my back straight and shoulders back when I work keeps me fit. If I sit on an exercise ball or another highly supportive chair, for instance, it will help me maintain a healthy spine, enhance my circulation and my coordination, and balance, and even help me strengthen my abdominal muscles.
Thanks to Jamie Irwin, TutorCruncher!
---
#26- By doing household cleaning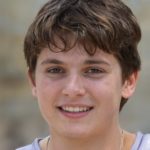 It's true that a lot of us save the housework for the weekend, but there's no reason you didn't switch this duty into an additional opportunity to get some activity. If we spend 10 to 15 minutes cleaning every day, not only will we be able to improve the amount of calories you burn on average, but you will also be able to avoid that dreaded big clean that you have to do on the weekends.
Thanks to Robert Smith, Psychometric Success!
---
#27- By working out during lunch hours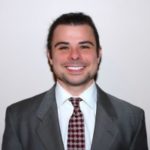 Instead of grabbing lunch at my desk, I bring my workout clothes with me and go for a run, a stroll, or to the gym, which is either at my workplace or in the area. Alternatively, I can play squash or badminton, go for a swim, or even squeeze in a fast exercise session because the facilities are so conveniently located. I think that working exercise during lunch is an excellent way to re-energize yourself for the rest of the day, and taking a break from your laptop, internet, or phone is also psychologically stimulating.
Thanks to Frederick Lansky, Points Panda!
---
#28- By working on a standing desk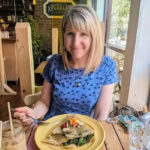 As a solopreneur, I spend a considerable amount of time behind my computer. It is really easy just to sit here and type away for hours, but I know it's slowly chipping away at my health, so I make it a point to add activity throughout my day. First, I start my day with some kind of activity like running or doing some weightlifting; then, I head up to my office. Last year, I purchased a standing desk to help with my posture and break up all the time I was sitting.
Thanks to Rebecca Gade Sawicki, Veggies Abroad!
---
#29- By parking further away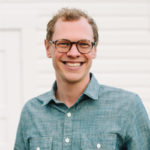 Ways A big part of how I work fitness and health into my day is by avoiding parking in close quarters. For example, if I drive to work, I can park further away from the building than normal and which forces me to walk a longer distance before I reach my destination. Parking further away, taking the stairs instead of the elevator, walking around the building, and spending time outside will all add up to a considerable increase in my daily activity levels without interfering with my schedule.
Thanks to Gerrid Smith, Joy Organics!
---
#30- By avoiding processed foods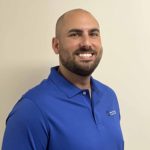 Only a healthy entrepreneur can maintain constant success. Health can be lost easily. So, be mindful. The biggest dangers come from lifestyle choices like smoking, being inactive, devouring unhealthy foods, and being stressed out all the time. Therefore, be mindful of these by 1) avoiding processed foods. At least half of your plate should include vegetables, followed by some fruit and a protein source like high-quality meat.
Thanks to Shad Elia, New England Home Buyers!
---
How do you approach planning within your organization? Tell us in the comments below. Don't forget to join our #IamCEO Community.