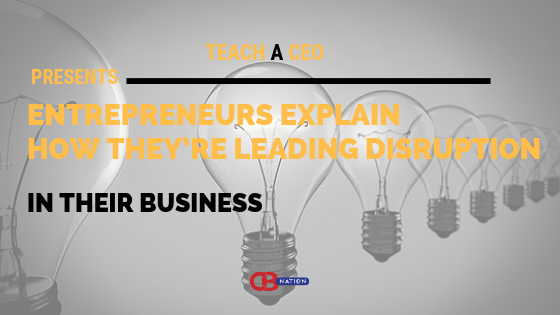 Disruptors are leaders who are not scared of risks they might face in an effort to be innovative. They organize the chaos in their businesses and lead the pack in being innovative. They understand they're why too well to deviate from the main goal.
They lead the disruption in various ways.
Here's how entrepreneurs and business owners are being disruptors in their businesses;
#1- By maintaining a customer-focused business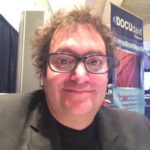 As a business owner, I believe that a positive disruptor ignores their competition and instead keeps their focus on their customers' wants and needs. By striving to maintain a customer-focused business, I make sure my customers are at the center of every decision my team members and I make. In creating a disruptive culture where my employees can naturally connect with customers, I have been able to grow my small business into a financially thriving company that is now seen as a leading force within my market.
Thanks to Sid Soil, DOCUdavit Solutions!
---
#2- Padding our business with extra TLC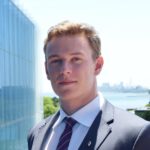 We are being a disruptor of our industry by padding our business with extra TLC and going the extra mile. For instance, we are working to create communities of healthier pet families, and truly believe we can help families provide their pets with the love and care they deserve to live a healthier, happier today. Our customers become a member of our supportive family, and we show our care and appreciation with welcome calls and handwritten welcome letters, get-well letters, and bereavement calls during hard times.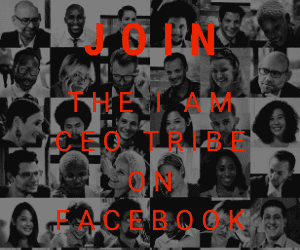 Thanks to Trey Ferro, Spot Pet Insurance!
---
#3- Challenge the status quo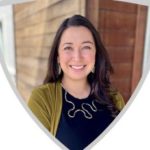 We operate in an industry with few competitors, and it's easy for these companies to get comfortable in the status quo as a result of a difficult barrier to entry. Our approach is to challenge this status quo and develop more demand for a customer-centric business model. With companies like Amazon changing the landscape of expectation for B2C businesses, it's only a matter of time before that same level of expectation rises to the level of B2B businesses. Being the first to meet that growing need will undoubtedly shift how people expect to do business.
Thanks to Amanda Smith, Radiation Detection Company!
---
#4- By demystifying the business for the clients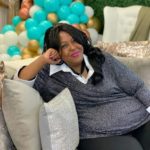 I disrupt the publishing industry by demystifying the book publishing process and showing clients how to profit and build income streams by monetizing their expertise. One of the main reasons I launched Fruition Publishing Concierge Services™ was to help aspiring authors avoid the many potential scams and legal pitfalls in the publishing world. The publishing industry is one where minority leaders, writers, and authors are not revered and seldom have access to key decision-makers and gatekeepers, which impacts their success and profitability.
Thanks to Alesha Brown, Fruition Publishing Concierge Services!
---
#5- Technological approaches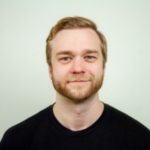 I now use the power of machine learning and artificially intelligent solutions to pump up marketing campaigns. That allows granular personalization of campaigns at an individual level (it used to be only possible to do it by segments based on demographics). With video now rising steadily as a medium, I have become more creative in producing content. It's now very sensory in nature and* involves engaging outside of traditional reading.
Thanks to Devin Schumacher, SERP!
---
#6- Stay on top of the game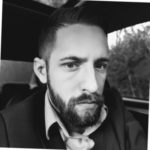 I try to be a disruptor within the business by staying on top of my game. Disruption always comes with a unique idea — something that's never been done before. So, I always make sure to thoroughly analyze the market and keep my eye on the shifting trends. Then, I adapt myself to the market changes and trending topics. I also make sure to mirror these innovative ideas in my marketing strategies to push the business forwards and be a disruptor in your industry.
Thanks to Daniel Foley, 88Vape!
---
#7- Helping small businesses in IT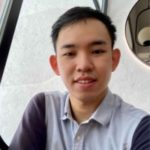 My organization has become a disruptor in the e-commerce industry by helping small businesses get rid of their IT headaches. My company provides innovative solutions and cloud services to our customers. Our services help our clients to protect themselves from cybercrimes, while also enabling them to be more productive and efficient. Our most popular services are server support, wireless and wired networking, data recovery, virus removal, hosted cloud services, and desktop support.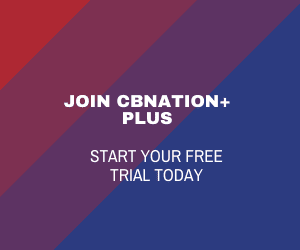 Thanks to Zephyr Chan, Better Tools!
---
#8- Think remote

There was no independent authority in the industry. People who wanted to learn about remote work — about its impact on society, growth, how to do it better, how to do Remote Work as an employee, needed to find that info as a secondary concern from companies who wanted to sell you something. The best-case scenario would be finding the odd article on a business-centric website that would be quality, but that does not equate to comprehensive coverage. ThinkRemote is disruptive because our only agenda is to promote remote work, not sell you anything.
Thanks to Luís Magalhães, Think Remote!
---
#9-  Learning from the competition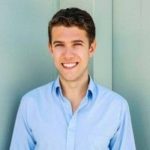 I stay my business' disruptor by observing the competition that surrounds me to learn and not get consumed by it. When I use my competitors to learn my lessons and fix the flaws in my business, I can shape it for the better, listen to our consumer's needs, and converge our sales funnel to become more consumer-centric. Plus, I ensure that these lessons regarding disruption extend to different niches to consume varied innovations. With this, I can implement the disrupting changes that our model needs for the better.
Thanks to Peter King, Authority Builders!
---
#10- Going against the status quo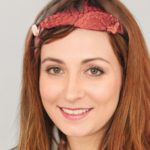 When it comes to being a disruptor in my business, I have done this through my gender. In the tech world, the vast majority of workers are men, so to be a co-owner of a tech-related company as a woman, I have gone against the status quo. As a result of this, I have encouraged other women to take the leap and pursue the career path they're interested in too, regardless of whether it's male-dominated. This is something that I'm proud of.
Thanks to Aimee White, Keyboard Kings!
---
#11- By productizing our services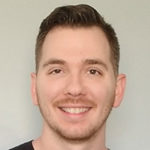 We are disrupting the LinkedIn marketing agency space by productizing our services and allowing companies on-demand access to LinkedIn content creation, posting, outreach, and ads management services for flat monthly fees, with no contracts. We are the only agency that uses the Intel-funnel framework for LinkedIn marketing, allowing us to serve hyper-relevant messages to your target audience at every stage of the customer journey.
Thanks to Chris Mitchell, Intelus Agency!
---
#12- Developing solutions to problems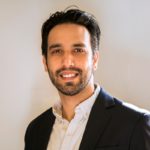 Disruptors identify gaps in the marketplace. As a craft beer lover myself, I experienced firsthand the disappointment of not finding beer locally from some of my favorite out-of-state breweries. In sectors like the beer industry, contracts between distributors and retailers often make it difficult for smaller brands to get their products in front of customers. So, I used my experience working as a lawyer in the beer industry to identify and develop a convenient solution to this unnecessary problem.
Thanks to Jason Sherman, TapRm!
---
#13- Through education and art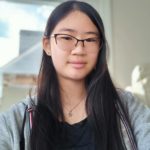 Reading, writing, and art is known as the "humanities," which are often thought to have little connection to science. On the contrary, the two actually have a lot to do with each other. Medicine brings the objective research of science and the creative aspects of the arts together because it uses a lot of factual studies as well as innovation and imagination. Still, many people think that science and the arts are complete opposites.
I'm currently working to dispel this belief through my nonprofit through education and our works of writing and art.
Thanks to Alexandra Chu, MedCreate!
---
#14- Leaving a big firm to open a brokerage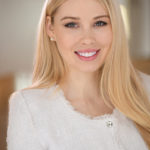 As the Founder of Societe Real Estate, the biggest disruption I've created is leaving a big firm to open a brokerage and create a recognizable brand on my own. My brand operates as a full-service brokerage in two of the most lucrative cities in the world for real estate sales: New York City & Miami. That coupled with strategic partners, we facilitate transactions globally, most notably in London and the French Rivera. The company sells to fewer clients, but we're just as prosperous and impact in the real estate landscape as large firms.
Thanks to Sarah Williams, Societe Real Estate!
---
#15- By defying the law of diminishing returns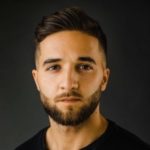 Our company capitalizes on the productivity of our employees without sacrificing work quality. Unlike others, we give our employees work-time balance by maximizing their potential without needing to work eight hours a day. This part is where we become the disruptor in the industry. We are aware of the law of diminishing returns, so we highly encourage people to take a break to recuperate from stress. Investing in our employees' physical and emotional needs enables us to defy the impact of diminishing returns.
Thanks to Allan Stolc, Bankly!
---
#16- Working in a small niche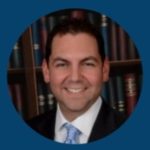 My company is disruptive by having a hyper-focus on who we serve. Instead of trying to be all things to all customers, we have chosen a small niche within the law. There are many firms that operate in employment and labor law. However, there are very few that exclusively focus on serving federal employees and that is exactly what my firm has chosen to do. Choosing a small niche for your business can be one of the best ways to differentiate yourself in a competitive market. It has allowed us to be a disruptor.
Thanks to Eric Pines, Pines Federal!
---
#17- Prioritizing well-being    (shorten the response)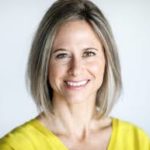 I started my business with financial planning and coaching first so that I could develop relationships. The kind of relationship where I know the business operations in and out and we are a team working towards the same goals. In addition, I took out on my own to also prioritize fitness, health, my family, and my professional career. I soon realized that I could create this same kind of whole life living for others to work a reduced schedule so they could fulfill their professional and personal aspirations. I am disrupting the industry in how we work with our customers and building my team.
Thanks to Katie Swanson, Change Collaborative!
---
#18- Tearing up the established training rulebook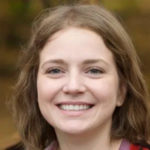 By tearing up the established training rulebook and doing things the way that I know will work, which is my way. The idea that there's only one way to train a dog is a myth and using a combination of innovative training methodology, canine and human psychology, and behavioral patterns, I've developed a training system that's easy to learn, and simple to master and always works, regardless of the breed of the dog or any social problems
that he might have. This is probably why my diary is full for the next fourteen months.
Thanks to Jacquelyn Kennedy, PetDT!
---
#19- Practise what you preach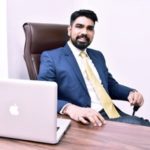 My biggest assets are the people I work with. My business is because they are. I believe in a flat hierarchy and, my team and I practice it diligently. In my Digital Marketing agency, we also rely heavily on technology; we constantly bring in innovations to said technology. Such extras delight clients; we keep them satisfied and retain them for a longer period. Our after-sales service is one of our USPs too. Thus, it all comes down to people! And at the end of the day, it doesn't matter what business I am in. What matters is how I treat my team and that's one of the things that makes me a disruptor.
Thanks to Jitesh Keswani, e intelligence!
---
#20- Customer experience with AI-driven convenience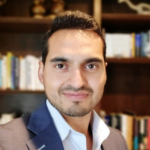 Navi is an aggregator who finds the best deals on cell phones and calling plans. What makes Navi disruptive is our neutrality and the intelligence of our AI. The results we provide are unbiased; we are not beholden to any provider. Our AI scans upwards of three-million phone deals every day while uncovering the best deals on both the hardware and calling plans. That means customers on our platform are a few easy steps
from customized solutions. Sometimes disruption comes from something as fundamental as improved customer experience.
Thanks to Patricio Paucar, Navi!
---
#21-  By redefining technology use and outsourcing tech services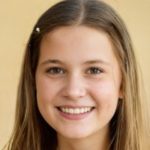 I am a disruptor in my industry by redefining technology use and outsourcing tech services in my business. Traditionally, companies in my sector handle all technology matters in-house and have been resistant to outsourcing. Many of the companies, mine included, tend to have a full-fledged IT wing that is often very costly. To disrupt and change this, I decided to outsource all IT functions that are not part of the company's core business. I also upscaled the company website and had an app developed.
Thanks to Lucia Jensen, WeLoans!
---
#22- By implementing unorthodox business methods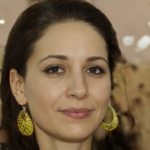 Business disruption is a common phenomenon in any field wherein new technology and strategies are being implemented that turn the marketing in your favor. These are the common cause why many organizations are left behind. As for me, I'm being a disruptor in my business by implementing unorthodox business methods that can boost my business's revenue. By implementing effective and efficient business processes, I can get ahead of my competitors and I also help them to see other opportunities that they can implement in their own businesses.
Thanks to Michelle Devani, Lovedevani!
---
#23- Leveraging AI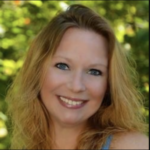 It's quite difficult to be a "true" disrupter in the resume-building industry. But at our company, we've tried to stray from the traditional methods and technologies. We've adopted the latest solutions that use artificial intelligence and machine learning to write CVs. We use candidate data such as social media activity, job descriptions, and industry
information to create a template. These templates generated by our AI solution are catered to match industry standards and recruiter needs. We've seen much success since we incorporated AI into our workflow.
Thanks to Pauline Delaney, CV Genius!
---
#24- By having innovative internal practices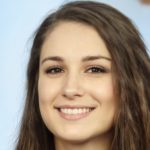 Being a disruptor often comes with being the first tag. But that isn't the case when you're doing something that is already existing. Rather than try to be first, we decided to invest in innovative and disruptive means to make the business more competitive. Our all-new customer acquisition and customer evaluation systems have placed us on the front foot in terms of growth. We've developed an amazing market sphere for our business by simply being innovative and choosing to narrow in on markets that have often been ignored in the past.
Thanks to Camila Henderson, FastPaydayLoans!
---
#25- By innovation in dog grooming products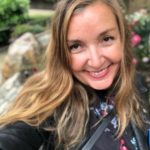 By filling a void and being innovative. I am passionate about innovation, and I saw a golden opportunity to revolutionize the pet care industry. I've successfully started a movement of natural, eco-conscious, cruelty-free "coat care" products for dogs. This is a groundbreaking territory within the industry, and I am proud to have accomplished this with the help of a veterinary dermatologist and other experts. My ambitious goal was to create a new and safe way to care for our precious furry friends with unique dog-grooming products, and I've successfully done so as a disruptor in the process.
Thanks to Michelle Arnau, Rowan!
---
#26- After learning genetic modification techniques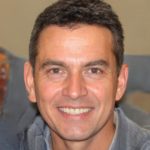 Ever since I have started using science and technology to produce new varieties of plants that can grow in different seasons, I believe I became a disruptor. But this was after learning about the basics of genetic modification techniques. I took some courses online to learn about tissue engineering, which allowed me to understand how biotechnologists would create a hybrid plant species.  I worked with a biotechnologist to genetically modify the species by adding genes that ensure it thrives in all conditions. Our experiment was successful and now Edelweiss grows in my backyard.
Thanks to Robert Frankson, Wild Yards!
---
#27- By leveraging short videos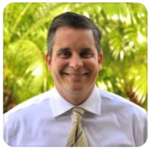 I am being a disruptor in my business by leveraging the power of short-form videos. Using social media isn't exactly a new thing in the real estate business, but my focus on videos is what sets me apart. Over 80% of the content most realtors post on social media is about them and their work. However, I try to expand on that – I also post about the local nightlife, great restaurants, and other awesome places to visit. People shouldn't have to go to the local newspaper's website to find out where to eat or anything like that they should come to you. So this is what my short-form videos focus on.
Thanks to Tim Schroeder, Agent Marketing Essentials!
---
How are you being a disruptor in your business? Tell us your thoughts in the comments below. Don't forget to join our #IamCEO Community.