As musician Frank Zappa once said, "So many books, so little time." For a business owner or budding entrepreneur, books can be a life preserver. Of course valuable lessons often come from doing. Business lessons can be learned by trial and error and putting yourself out on the line. But the same lessons can also be had from a book. Reading about the errors and triumphs of other business leaders can prevent you from making mistakes and push you in the direction of success. Beyond lessons, a good business book can inspire you to lift your business to an even higher level. Below are a selection of business books chosen as favorites by entrepreneurs and business owners.
#1- We Should All Be Millionaires by Rachel Rodgers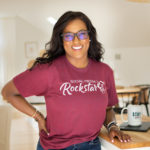 The concept of making money (and lots of it) has had a massive emotional impact on me, specifically the Million Dollar Decision mindset that Rachel teaches. I used to run my business as a way to support me and my family. The money I made in the business was solely for my benefit. And while that's still true, I also have a new mission: to help others and their families. This new mission has me diving deep into team building and with 15 peeps on my team now, I'm so excited to impact their lives as well. It's so wild to think that a little Black girl from Atlanta who liked making YouTube videos has built a million-dollar business… a business that helps 15 other people make money for their families as well.
Thanks to Andréa Jones, OnlineDrea Inc.!
---
#2- Deep Work' by Cal Newport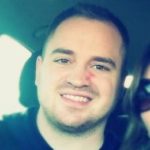 At any given time, we can feel as if we're being pulled in dozens of different directions as entrepreneurs. While the concept of multitasking may appear tempting, it is rarely effective. Cal Newport recommends a method of working that emphasizes strong attention to a single task for a fixed period of time. While this may seem straightforward, most of us have lost the ability to focus on just one thing, thanks to the continual ping of emails and messages, social media popups, and other distractions. This book helped me understand how strange intense attention feels at first, but because of Cal's thoughtful guidance, it came back to me in a matter of weeks, much like riding a bike. The differences have had a good impact on my life. Concentration-demanding activities, such as learning, creating, and writing, not only flow better and are easier and faster to accomplish, but they also provide better results.
Thanks to Eric Carrell, SurfShark!
---
#3- The Story of Success by Malcolm Gladwell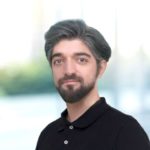 Outliers is credited with popularizing the studies that led to creating the 10,000 Hour Rule for obtaining mastery in any subject via purposeful practice even though the practice has subsequently been proved to be simply a component of what it takes to become an expert in your field. What's most lovely about Outliers though, is that the book aims to answer a basic question, What makes high-achievers different? According to Gladwell, we pay too little attention to successful people's culture, family, generation, and unusual childhood experiences. Overall, this is the most influential business book I've ever read, and I return to it every year. I credit it with driving a lot of my initial inspiration for learning how to start a blog and multi-bestselling author Malcolm Gladwell's writing style is still one of my key influences. His writing has truly fuelled many blog post ideas for my site. In the book,
Gladwell focuses on discovering groups of successful people and uncovering exactly how they reached their professional or personal achievement level.
Thanks to Adam Fard, Adam Fard' UX Agency!
---
#4- Lost and Founder by Rand Fishkin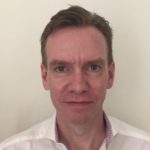 The founder of Moz, Rand Fishkin, shares his real-life experience of attempting to live out this goal and how disastrous it can be. He helps entrepreneurs rethink what it takes to build a great business – hint: doing something really, very well, and being profitable are two of them – and why Silicon Valley's 'wisdom' is only applicable to the extremes, not the majority. It's the kind of book I wish I'd had three years ago. It would have had a significant impact on how we went about forming our company. We found our path, but it took a long time, a lot of work, and a lot of emotion to get to where we should have been after the first year. Lost and Founder is a must-read for everyone interested in becoming an entrepreneur, particularly in the IT area.
Thanks to Lee Grant, Wrangu!
---
#5-The richest man in Babylon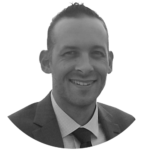 The Richest Man in Babylon is the best business book I have ever read. The reason it was so valuable for me as a budding entrepreneur is that it taught me how to set goals and plan my work and live effectively to achieve them. It also helped me overcome my fear of failure, which had been holding me back from starting my own business.
Thanks to Patrick Moore, CryptoWhat.com!
---
#6- Business Adventures By John Brooks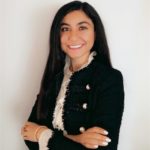 In my opinion, Business Adventures is the best business book I've ever read. Both the top business tycoons today, Warren Buffet and Steve Jobs, highly recommend it. Numerous business specifics have changed over the years. However, the fundamentals have not changed. The book is more like a collection of New Yorker essays examining the history of different ventures in business. Business fundamentals do not change, so the insights presented in this book are just as relevant as ever. The essays Brooks wrote on business are great because they offer insight into leaders, not profit margins and returns on investment, but how they lead a company to success.
Thanks to Zarina Bahadur, 123 Baby Box!
---
#7- Traction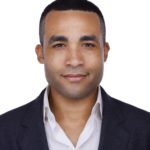 My favorite business book is what I call the "Business Bible". It is Traction: Get a Grip on Your Business by Gino Wickman. I use it to grow my business and be a good leader. A good example of this is the first mindset shift: You can't be the one deciding and doing everything. This feeds directly into the second key component of the business which is putting the right people in the right seats. So far, I haven't seen a single principle in this book that I applied and yielded negative results.
Thanks to Phillip Lew, C9 Staff!
---
#8- Lower Your Taxes – BIG TIME!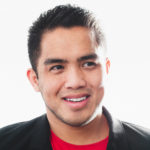 My book recommendation is a counter-intuitive one, it's the Lower Your Taxes – BIG TIME! books by Sandy Botkin. A lot of your popular best-selling authors, think Tim Ferriss, Gary Vaynerchuk, etc., they're great books (I've read them all), but a lot of them are based on the same ideas. They take relatively complex subjects, like business and
entrepreneurship, and break them down for the general public in a way that's easy to understand. Whereas the information Sandy Botkin provides is actionable, and can make an immediate impact on your bottom line today. I consider myself relatively savvy with taxes and this book has helped me find numerous deductions that I otherwise would not have received.
Thanks to Jay Soriano, SorianoMedia!
---
#9- The Pumpkin Plan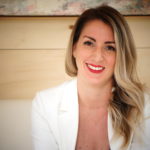 At the time of reading this book I was a one-woman show. Just weeks after reading this book, I removed three 'bad seed' clients and watched my business take flight! It's all about planting the right seeds, focusing on what you do best, removing the 'rotten' seeds, looking at what in your business adds the most value, and nurturing the
winners. Before reading this book I felt burnt out and frustrated, and after reading this, I felt energized, motivated and fell absolutely in love with my business and who I was serving with it. It changed the trajectory of who we work with and how, and now, just two years later, we run a full launch agency, with 8 team members who are absolutely passionate about what we do and who we serve. If you're looking to grow a prize-winning business this is an absolute must-read.
Thanks to Amanda Wilson-Ciocci, The Monarch & Co.!
---
#10- AskGaryVee' by Gary Vaynerchuk
Gary brings some current and practical advice to the table, and there is obviously some value there. He's out there grinding, and some of his moves are making me rethink some of my own. Gary is an entrepreneur who had the insight to leverage social media technologies like Twitter, Facebook, and YouTube to reach a unique market audience that is still growing. The book contains a collection of the most useful and intriguing questions he has addressed on his podcast show. It's interesting and entertaining to read, with plenty of real-life events to follow. His realistic advice is both beneficial and implementable in my own company.
Thanks to Tommy Gallagher, Top Mobile Banks!
---
#11- Scaling Up by Verne Harnish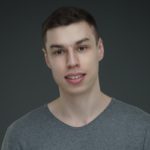 One of my absolute favorite books I have read so often I can't even count is Scaling Up by Verne Harnish. Honestly, after each reading, I've ended up with tons of notes and underlined paragraphs! The author is intensely practical, giving incredible hints for operational effectiveness, team building, and essential financial guidance.You
can find there a bunch of helpful tools on how to build an industry-dominating business. I would recommend it to every business owner looking for guidance and introduction to techniques that help develop and scale up their companies.
Thanks to Tytus Golas, Tidio!
---
#12- Built to Last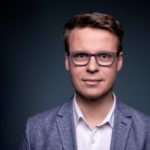 One of the best business books for me is Built to Last written by Jim Collins and Jerry I. Porras. This is a leadership book that tackles visionary companies' potential to succeed. It claims that having a vision is not enough to achieve your goals. A leaders' characteristics also matter. Vision, together with values, purpose, and passion will drive anyone towards success. It also contains discussions and frameworks that can be applied in real-world scenarios. This book is very helpful for managers and owners.
Thanks to Martin Luenendonk, FounderJar!
---
#13- Lean In by Sheryl Sandberg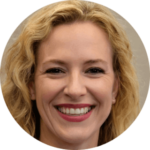 Learning shouldn't end when you receive your diploma. It must still be a part of your daily life because you don't learn everything at school. As a marketing manager, I admit that I still have a lot to know despite my current position, especially about business. I make sure to read a book monthly because I am amazed how the successful people in the business made their way up, and one book I recommend is Lean In by Sheryl Sandberg. I know how difficult it is to be a woman leader. You have to balance your time between being a leader and a homemaker. With this book, she gives tips and advice on how to be good in both. It is not the usual business book that you read most of the time because she finds a way to somehow tackle things humorously. This book is perfect for business leaders like me and will boost our morale and confidence in leading a male-dominated company.
Thanks to Kristin Stump, My Enamel Pins!
---
#14- Podcast Launch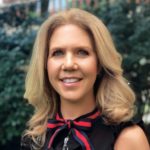 Recently, I have been enjoying the book 'Podcast Launch' by John Lee Dumas.. This book offers great advice for getting started with a podcast for a business. It gave me good insight and helped me think strategically from a practical, marketing perspective. These types of practical, less philosophical books can be extremely valuable to small business owners and entrepreneurs. Why try to reinvent the wheel? Learn from the best and have the best outcomes!
Thanks to Deborah Sweeney, MyCorporation.com!
---
#15- Guerilla Marketing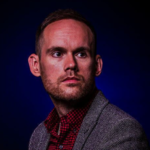 Published in 1983, Jay Conrad Levinson's Guerilla Marketing has some outdated methodologies but it's a classic for a reason and its key message is still really relevant today. It's packed with marketing ideas for small businesses that work – without having to spend a fortune. It explores the concept that marketing is every contact your business has with the outside world, and the importance of making a good impression and building a community. And that's timeless advice for small businesses.
Thanks to Sam Orchard, Edge of the Web!
---
#16- The Power of Habit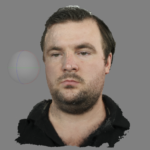 The Power of Habit: Why We Do What We Do in Life and Business by Charles Duhigg. This fascinating book explains how our habits shape us and how people and businesses develop the positive routines that make them productive. I like the book because it's based on impressive research, is written in a lively, engaging style, and is extremely persuasive. The author shows a sophisticated scientific understanding of habits and rewards and provides practical advice on how to break our bad habits. Combining scientific research, personal life stories, and journalistic interviews, the author explains how we can proactively change our habits to create positive results in our lives. This book is incredibly revealing intellectually and very useful on a personal level because it inspires us to believe in ourselves.
Thanks to John Clark, Yo! Free Samples!
---
#17- Difficult conversations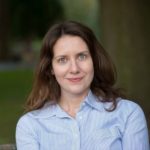 My favorite book that has helped me tremendously in my business and personal life has been Difficult Conversations: How To Discuss What Matters Most by Douglas Stone, Bruce Patton, and Sheila Heen. I recommend this book so much I should own stock in it. It is a wonderful book that teaches you how to have difficult conversations with anyone in your life such as with your boss, employees, and even your spouse. You can
see conflict as a way to move closer together rather than something to fear and avoid. It offers real-life examples and strategies to try. It's a game-changer.
Thanks to Angela Ficken, Progress Wellness, LLC!
---
#18- Good to Great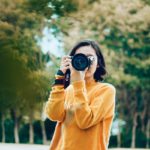 My favorite business book is "Good to Great: Why Some Companies Make the Leap and Others Don't" by Jim Collins. The book has inculcated in me the culture of self-discipline. For all those years I have worked as a manager, I have strived to manage my employees by example by showing them the essence of discipline in the success of the company. It has cultured in me the discipline of going to work early and only leaving when others have left. My leadership style has been shaped by the culture of self-discipline in the discharge of my mandate as a manager. My success as a manager has been possible because of the discipline I have built in the company among all workers.
Thanks to Miranda, VinPit!
---
#19- How to Win Friends and Influence People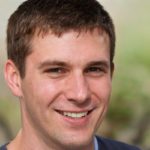 One of the best business books that I have read recently is 'How to Win Friends and Influence People? by Dale Carnegie'. This book has been a classic for over seventy years in teaching values like managing, actively listening to others, compatibility with people, etc. Its chief goal is to empower an individual and make him/her independent enough to take his/her decisions.
Thanks to Issac Roberston, TotalShape!
---
#20- The E-Myth Revisited, by Michael E. Gerber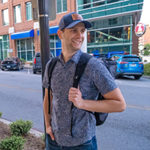 This is a business book that ever entrepreneur needs to read, regardless of how big or small their business is. The advice in this book will be beneficial whether you're just getting started with a side hustle or running an international team. The leading principle is to work on your business, not in it. Automate and put processes in place so other people can manage the day to day and you can focus on the big picture strategy of your business. Getting yourself out of the day to day is difficult for even the most seasoned entrepreneurs – especially when you have the technical expertise, but its also necessary to scale a successful businesses. The E-Myth Revisited will help you get there.
Thanks to Jason Kraemer, Flashpacker Co!
---
#21- Principles by Ray Dalio
This book communicates what one of the richest men on the planet has learned during his life. Ray Dalio says that principles define personality and he described his own principles, which led him to success. Principles: Life and Work is not one of the books that could be described in a couple of sentences. It is a comprehensive manual, which covers all spheres of life and work. Each person's behavior depends on a set of unique principles. The same situation applies to business owners: their principles define the nature of their business and how it impacts other people. This book gave me many insights. While reading it, I often caught myself contemplating how I use my principles as a business owner as of the language of my communication with the world.
Thanks to Oleg Kurchenko, Binaryx!
---
#22- Secrets Of The Millionaire Mind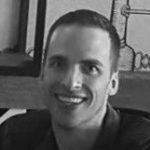 My best business book would have to be Secrets Of The Millionaire Mind by best selling author T.Harv Eker.  The book shows how to reset your money (financial) blueprint to create more wealth. One has to "think rich to get rich", without the right mindset, nothing else really matters. The book shares the concept of the 'money and success blueprint' and explains how these blueprints are ingrained starting from early childhood. This blueprint is what determines our financial success and happiness as adults. The book shows how to reprogram one's blueprint and mindset to achieve their goals of becoming rich and successful – and not only acquiring wealth, but also keeping it. Harv says no matter how much you think you may know in the world of finance and business, no matter how good your business skills may be, you will still never be able to change your financial blueprint without having the right tools in the toolbox (mind).
Thanks to Morgan McArthur, Millionaire Mind Events!
---
#23- What Got You Here Won't Get You There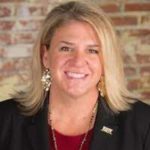 When you focus on helping take a business to the next level, including our own, you can sometimes get myopic in your thinking and rest on previous successes.  "What Got You Here Won't Get You There" was a good reminder on how to shift mind set and focus. We've been at it for seven years and have achieved huge goals but needed to stop for a moment and think how habits and behavior can sometimes hold you back. The list of 20 habits was a good look at things you might not realize was taking place, how to react and create a positive way forward. The audio version is also perfect for a commute or travelling.
Thanks to Stacy Strobl, EXIT Southeast!
---
#24- Measure What Matters by Hohn Doerr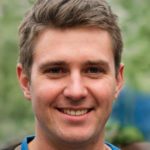 The key concept here is setting OKRs (objectives and key results) and the author seamlessly breaks down the two specific types of OKRs — commitment-focused and aspirational-focused. The former encompasses all the basic goals you're expected to reach, while the latter category is comprised of moonshot. This book has not only helped me balance these two types of goals, but also realise the importance of aspirational ones. Even if you only get 70% of the way there, it's still an outstanding achievement.
Thanks to Cody Crawford, Low Offset!
---
#25- Tools of Titans Book by Tim Ferriss
Through his most recent business books, Tim Ferriss has been on a serious quest to condense and share his major lessons learned from high achievers (from all walks of life). I've almost finished Tools of Titans, a nearly 650-page tome that delves into everything Tim Ferriss, the multi-New York Times Bestselling author of The 4-Hour Workweek, has learned tactics, routines, and habits from interviewing more than 200 of the world's most recognizable figures in business, sports, academia, the military, and just about every other imaginable field. This is why it's at the top of my list of the finest business books: It includes the best business advice, productivity ideas, life lessons, and much more from all of Tim's podcast guests, including Tony Robbins, Derek Sivers, Daymond John, and many others. One of the most cost-effective investments you can make in your future as an entrepreneur is to read this business book.
Thanks to Naomi Stone, Room Service 360!
---
#26- Grit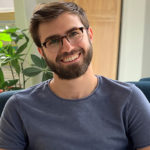 Grit by Angela Duckworth is the perfect business book. Duckworth combines study after study to show how hard work pays off. When I am feeling stuck in business I look for key quotes that I have written down from the book. I am always reminded that it is perseverance about all else that leads to success. If you're an entrepreneur struggling to get started I recommend reading Grit and start getting gritty yourself out in the real world. Duckworth shows how putting in the hours can have a real payoff in the end.
Thanks to Ouriel Lemmel, winitnow.com!
---
What's your favorite business book? Tell us in the comments below. Don't forget to join our #IamCEO Community.