Machine learning is taking over the running of many industries. To some, it's a sound of rather bad news while to other businesses, its a sign of better days ahead. We know some entrepreneurs have embraced or had experience with machine learning and AI thus we asked them what they think will be the impact of it on industries.
#1- Influencing the way we market our services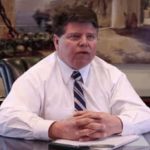 I'm a military medical malpractice lawyer. Our law firm used to focus on word-of-mouth as well as local listings in business directories. However, now there is a larger emphasis on our website being optimized for SEO. We help veterans in Veterans Administration (VA) hospital medical malpractice lawsuits, and in the past, many people would get confused because they would search for VA medical malpractice lawyers with VA as in the state of Virginia, rather than VA for Veterans Administration. But we've noticed that machine learning has made the search engine smarter in understanding what people mean, so now the searches are a lot more accurate and intentional when people are searching for our service.
Thanks to Michael Archuleta, Military Medical Malpractice!
---
#2- Observing an automated business workflow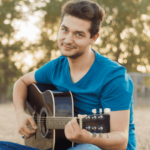 As a guitar shop owner, I find AI useful in observing an automated workflow in my business process and transactions with my customers. In the industry of music, AI offers a huge help in marketing our products in a more engaging, effective, and detailed manner by allowing us to use some tools that help us to produce effective marketing campaigns.
Thanks to James Bullard, Sound Fro!
---
#3- A supporting tool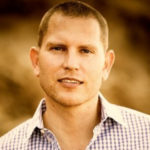 It is helpful in our business as it acts even in situations not foreseen by the programmers. It is essential in decision-making because of its ability to track and analyze data as opposed to traditional software. For example, AI can monitor and predict when a machine needs repair. Employees can't predict such instances, and AI is a great help for staff to make their jobs convenient and efficient. It is also essential in systems that capture vast amounts of data.
Thanks to Bradley Keys, PatchMD!
---
#4- Automated marketing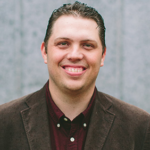 Based on this automated marketing, sales will be more accessible by instantly reaching targeted customers depending on their preferable and suitable time. With the help of VR, product reality and relevancy will be much higher and more accurate. However, the soft skills, design sense, decision making, monitoring, controlling AI, including the entire system, are still all in human hands. With this, you have to be dynamic instead of making a traditional digital marketing approach to survive in the long run!
Thanks to Matt Bowman, Thrive Agency!
---
#5- Several ways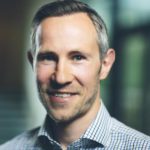 Many actuaries work in insurance, where they seek to make sense of data. Modelling data to make projections about the future (e.g. projecting how likely it is that you will get sick or crash your car and make an insurance claim) is a key part of our business. Recent advances in machine learning and AI, coupled with increasingly large datasets and computer processing power, is making our modelling ability much more accurate and also increasingly bespoke to individuals. Machine learning is now allowing us to extract useful information from datasets that were previously overlooked as well as opening up the potential for new emerging datasets, such as those from wearable devices, to be used to gain valuable insights in the risks which we seek to understand. In short, machine learning and AI, whilst not a complete panacea to all our problems, is opening up all sorts of new and exciting ways of performing our work and adding value.
Thanks to Dr Mark Farrell, ProActuary!
---
#6- More accurate estimations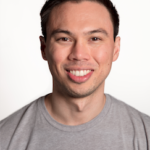 Machine learning and AI are transforming the Real Estate Industry. One good example is is Zillows Zestimate. AI is able to take unstructured data from photos of two different types of countertops and provides a more accurate price estimate. Besides providing more accurate real estate estimations, AI is currently used for bettering the home search experience, increasing mortgage lending efficiency, and lead generation.
Thanks to Richard Latimer, Veritas Homebuyers!
---
#7- Takes out any bias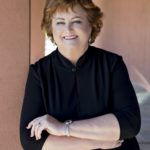 Machine learning and AI has changed the talent development and coaching industry because clients are demanding a more innovative way to assess and develop their talent. By using AI and machine learning, we are able to meet their needs in a new format that completely takes out any bias that a human coach may bring. This is especially important when employees are working remotely and looking for options that are flexible to fit their schedules and needs.
Thanks to Nancy Parsons, CDR Assessment Group!
---
#8- Automates client interaction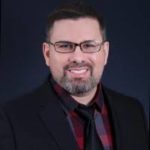 In real estate/property management, these advances have already begun to streamline how we interact with clients. With the AI we already have in place, interaction is essentially on autopilot as it engages with our inbound leads to answer questions, pre-qualify and schedule viewings. It goes beyond being a chatbot as it is able to learn and improve it's responses. In our business fast replies are important and AI provides the ability for immediate responses 24/7. Handling the burden of initial responses also allows for agents to better prioritize more important work such as relationship building, contract closings and marketing.
Thanks to Rob Carrillo, Century 21 Haggerty!
---
#9- Several ways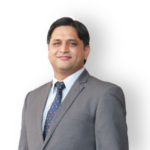 It is simple; it's because of machine learning and AI that we are able to analyse huge amount of customer data efficiently and quickly. This removes the need of putting the marketing team to analyse data manually. And the best part is, we get error-free, refined data. Some more ways AI and machine learning have improved our industry, include: Understanding the customers, their needs and behaviour, and their purchase patterns has become even more easier with these modern techs. With this, marketers are able to personalise marketing content easily. With the emergence of chatbots, brands are able to cater to the needs of their customers in real-time. ML and conversation between the chatbots and customers help collect data related to a specific customer like their location and product preferences. Chatbots have also helped us increase customer loyalty and retention. Because our customers now know that their preferred brands are always at their service. There are many AI-powered tools out there to help us design attractive visuals, which was earlier possible with special skills only. But now, one can make any type of design on their own, even if they aren't particularly skilled.
Thanks to Avinash Chandra, BrandLoom!
---
#10- Enabling automation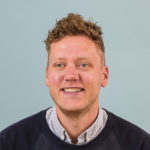 Machine learning and AI is a big deal in the SaaS world, where tech allows the automation of many routine human tasks. When it comes to customer service, it's a double-edged sword as too much automation can de-personalize the experience for the customer but it can also increase the efficiency and response time of your customer service team. So in my opinion, AI is here to stay and what will differentiate your company from its competitors is the ability to leverage AI and machine learning to enhance your services while maintaining the human touch and personal connection.
Thanks to Mikkel Andreassen, Dixa!
---
How is machine learning and AI affecting your industry? Tell us in the comments below. Don't forget to join our #IamCEO Community.