Advice
24 Entrepreneurs Explain The Essential Skills One Needs To Be a CEO
There are skills one has to adapt to be an effective and efficient CEO and anyone can be a CEO. "It's within everyone's grasp to be a CEO" Martha Stewart. The most common skills are decision making being the leader of the team and communication. Some CEOs are born with skills while others have to acquire them through consistent practice. As a CEO, you have to remind yourself its not always about you and practice servant-leadership in most cases. We asked entrepreneurs what critical skills one must have to be a CEO and here are the awesome responses.
#1- Easily adaptable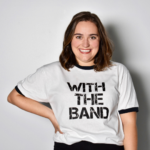 As leaders of our organizations, we need to support our employees and partners to feel a sense of community in this time of such social isolation. Something we personally do is schedule weekly one-on-one meetings between our Head of Culture and each employee to make sure that every person feels seen and heard during these virtual times.
Thanks to Sarah Beth Perry, Withtheband!
---
#2- Successful leader with a clear vision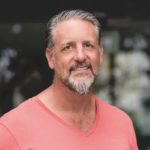 Someone who can look at the big picture, analyze, and position the business 2 to 5 years ahead into the future. Additionally, a CEO is a great communicator. Communication is key in being able to appropriately relay your vision step by step to your team without overwhelming them with the big picture. This is a very difficult skill to grasp but once secured, it will be an extremely useful skill to have when successfully growing any business. A CEO can not be afraid of taking risks or making quick decisions. Being able to take on problems head-on and always stay a few steps ahead is vital. Lastly, don't forget about the enthusiasm and ability to engage. A CEO needs to garner excitement from his team and directly transition that excitement into action.
Thanks to Jason Akatiff, Boundery!
---
#3- Ability to quickly adjust in high-pressure situations and make decisions fast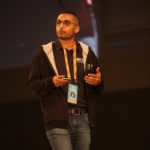 With the market and its industries changing daily at such extreme speeds, it is vital to constantly calculate the risks, be ready to pivot at any point and be prepared to use the knowledge collected from past experiences to be a disruptor and trendsetter in their industry. Being able to connect with other industry leaders and to cultivate strong lasting relationships with individuals is also imperative to a CEO's success. Realizing the importance of communication, collaboration, and innovation will push you to new levels as a leader.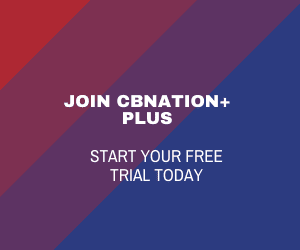 Thanks to Ashwin Sokke, WOW Skin Science!
---
#4- You need confidence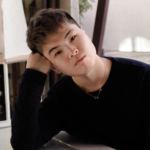 Confidence is stepping into a meeting and thinking that you are going to close a deal. But it's not just a thought, it's the way you view the world to yourself. Speaking clear and steadily, for instance, is a sign that you are secure in what you are doing. Your appearance and confidence go hand in hand. Bring them anywhere with you. They'll be more likely to make an offer if a client sees how optimistic you are.
Thanks to Jason Wong, DoeLashes!
---
#5- Effective communication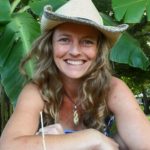 A CEO who can communicate efficiently will be in an excellent position to build relationships and rapport with all levels of their organization. Digital savviness and the ability to communicate via online channels is also vital for CEOs during and after the COVID-19 pandemic since crucial team players are likely to be part of a remote workforce.
Thanks to Elle Meager, Outdoor Happens!
---
#6- Have internal motivation and passion for your craft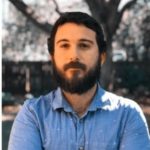 You have to be able to cultivate excitement and bring people together. Communication is key. Having a clear vision and developing that vision through motivating a team to work together at common goals is a beautiful yet difficult skill. At the end of the day, all the stress and long hours don't matter because you are truly passionate about what you're helping to build and you love every second of it. Secondly, having the ability to come to terms with failure, learn to deal with it, and move forward, this ability will distinguish you as a strong CEO.
Thanks to Brandon Monaghan, Miracle Brand!
---
#7- Ability to adapt to change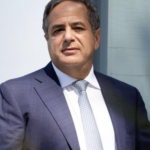 Change is constant and it presents itself in two ways, you're either forced to change or you're ahead of the need to change. We live in a world that is forever changing, even a data entry clerk job has changed. Looking ahead and questioning your direction should be done daily. It's similar to adjusting a flight plan around bad weather. You don't wait until you hit the storm to make the change. Schedule a time for brainstorming solutions and new ideas. CEOs who sit on the bench watching the trains go by will never get anywhere. Change is not going to hit you in the head, you won't stumble over it, you have to be an active participant to be receptive to finding solutions.
Thanks to Jonathan Bass, Whom Home!
---
#8- Put the needs of the brand before your own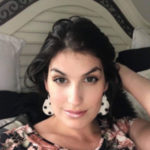 Your singular role is to nurture and grow the business while also shielding it from obstacles that threaten it harm. These can be in the form of competition, structural weaknesses, and mismanagement. As the CEO you are the first-line of defense against these issues and your role is to oversee the care and feeding of your bouncing business baby.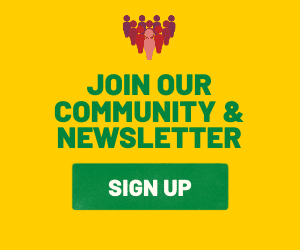 Thanks to AmyLee Westervelt, Gratitude & Glamour!
---
#9- Positive mindset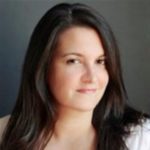 Staying positive and focused on my goals has allowed me to progress from running a real estate team, to running my own real estate company. Mentally accepting the CEO role while the team was in its infancy, has allowed me to treat my business as a full-fledged company from the start. So when the day finally came to branch off and start my own agency, I was already in the CEO frame of mind and the transition was very smooth. Focused positivity is also incredibly important as there are many obstacles in running a business. Each day brings about new challenges, but welcoming them and using creative thinking to come up with solutions and telling yourself you can overcome any hurdle has allowed me to propel myself to prosperity.
Thanks to Michele Irizarry, Shore Prime Properties!
---
#10- Ability to adapt and choose the right talent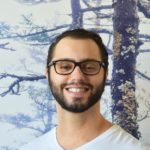 Over the last few years of being CEO of Fera dot ai and founder of Smile dot io, I've seen eCommerce titans rise, and I've seen them fall. What tends to happen is one company comes up with an innovative idea, then 100 other offshore companies copy the idea and offer it for 10x cheaper. The only way North American companies can compete is by coming up with the next big thing, rinsing and repeating. Offshore companies can copy your software, but they can't copy your brain and your team's culture. That's why when you hire in tech, you have to look for the following things in people: hardworking, smart, willing to learn, and has integrity.
Thanks to Jameela Ghann, Fera Product Reviews!
---
#11- Realistic optimism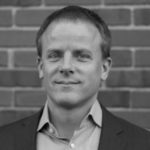 As a CEO, there has to be a dreamer in you in order to go far in the venture you've chosen. But at the same time, you need to be realistic about these plans. Simply put, keep your feet on the ground and your head in the clouds.
Thanks to Ben Walker, Transcription Outsourcing!
---
#12- Zest to push boundaries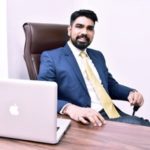 Evolving in a digital marketing field is a new experience every day; there are new updates now and then. Being an entrepreneur in the tech world, I learned to push boundaries by experimenting with new technologies and grabbing opportunities as and when they arise. This developed me as a business person as I learned from my failures, tried new algorithms, and took risks to achieve the objectives. Being innovative, creative, and taking chances is all it takes to develop yourself and your business. And all of this adds up in serving the best way to our clients, adding up value.
Thanks to Jitesh Keswani, e-Intelligence!
---
#13- Able to think strategically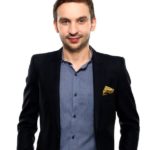 A successful CEO should be able to think strategically, plan way ahead, and make informed decisions. All possible outputs should be considered here, not only in terms of opportunities but also risks. If you make strategic decisions, be consistent, and stick to them. Persistence and following a set route will not only help you achieve your goals but also set an example and maintain high morale in the team. Read people, choose the right professionals to build the company with, and delegate wisely.
Thanks to Kuba Koziej, Zety!
---
#14- Listen and be observant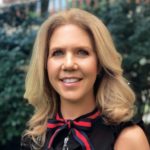 Pay attention to your team. Encourage feedback and listen to the insights and ideas provided by your team. Accept this feedback and work on strategies with your team members that allow you to implement these initiatives within various departments of your company. Remember, as a CEO, to stay open to constant learning and improvement. This will allow you to find even more opportunities to improve leadership on a lifelong basis.
Thanks to Deborah Sweeney, MyCorporation!
---
#15- Perseverance and optimism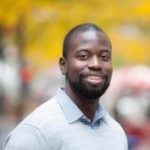 A lot of them are going to meet people who will tell them that what they are pursuing is too hard or isn't worth their time, but successful entrepreneurs don't give up easily! They have a clear vision of what they want to achieve for their company, and a large part of that includes finding the right people to help them get there – a huge focus for me, personally. This notion also permeates into the ability to exude effective leadership skills by developing trust within teams and inspire people to embark on the same mission.
Thanks to Ablorde Ashigbi, 4Degrees!
---
#16- Resiliency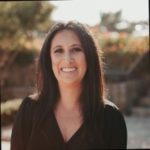 They need to be prepared for the highs and lows of what it takes to run a business. There is uncertainly around every corner. They also need to be able to delegate and utilize experts to fill in the gaps. Too often business leaders try to wear too many hats because they think they should be able to do everything. And they can not, and should not. Once a leader has mastered the skill of delegating, they will have one of the most important essential skills and their toolbelt to lead their company.
Thanks to Natalie Puglisi
---
#17- 5 essentials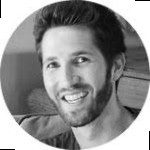 You need a combination of business acumen, street smarts, perseverance, and frankly a bit of naiveté and confidence that you think you can solve a problem better than anyone else. You also need to be a great communicator and delegator, since as you grow your business, so much of what you do comes down to three things: building your team, making sure you have enough money, and communicating your strategy.
Thanks to Darren Litt, Hiya Health!
---
#18- Decision Making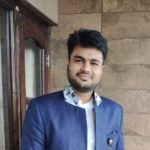 I involve others in the decision-making process and promote a culture in which all the employees work as a team in order to achieve a common goal or objective. I must communicate with fellow colleagues and subordinates that their input into the decision-making process is considered to be highly valuable. However, I am also an independent decision-maker and be able to make such decisions during pressure periods when time constraints hinder the ability to involve others in the decision-making process.
Thanks to Shiv Gupta, Incrementors Web Solutions!
---
#19- Ability to prioritise and delegate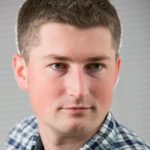 Early-stage businesses tend to be short on resources, both financial and in terms of personnel, and the instinct is to do everything yourself. Don't – you're not an engineer, recruiter, marketer, and customer support rep at the same time. Whilst opportunities fly at them left, right, and center, a good CEO needs to be able to prioritise which ones to tackle first, to understand which tasks can wait a little while; which tasks can be completed by another member of your team, and which tasks need their touch. The latter requires trust.
Thanks to Andrei Petrik, NetHunt CRM!
---
#20- Educate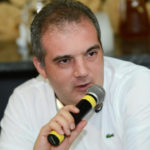 It's always challenging for the CEO to pass the culture of the organization through middle management tiers to lower-level employees. So, it's important for a CEO to know how to educate its employees and to keep the culture of the organization as it grows and expands. It is essential to teach the basics of management and showcase examples from your past experience. As a result, you are far more likely to build a more cohesive team that shares the same values and corporate culture.
Thanks to Michael Podolsky, PissedConsumer!
---
#21- Two ways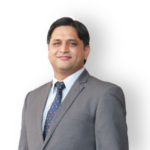 As a CEO you must have the willingness to resolve conflicts. Sometimes, that will mean being tough and taking a strong stance. If you are too concerned about being nice, you are not suited for the role. The skills a CEO must possess is foresight. You must be a good communicator- emphatic, understanding, firm and approachable when needed. If you cannot communicate with your employees or clients, you will lose out on a lot of things, and cannot lead your company.
Thanks to Avinash Chandra, BrandLoom!
---
#22- Adaptability and an endless curiosity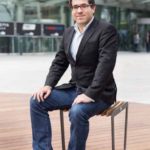 CEOs wear many hats, from their roles as the senior-most leader in big organizations to the jack or jill-of-many-trades in startups and small businesses around the world. This means a CEO has to not only be really present in order to understand current trends but must also learn how to use the organization's past and present to create the future and be able to adapt to every change that comes to their industry. This would require CEOs and would-be CEOs to ask questions: what are the current technologies disrupting our industry and how can we leverage that to stay competitive
Thanks to Sahin Boydas, RemoteTeam!
---
#23- 3 skills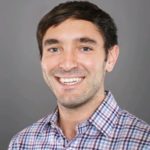 Take risks. There are no guarantees and you may fail, so your risk tolerance has got to be high. Second, be a self-starter. There are no supervisors or bosses to report to. Having that internal motivation will separate you from the rest of the pack and lastly, collaborate well and collaborate often. No one can go it alone and your ability to collaborate with clients, freelancers, and vendors will make you successful.
Thanks to Eric Bechtel, Gameplan Digital!
---
#24- Lead from the front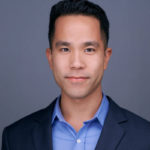 Lead from the front or lead by example. This is a mantra that Marine Officers have beat into their heads from the first day of Officer Candidate School. In order to successfully lead a team, you need to practice what you preach. Your word is your bond and your actions speak louder than words. So get out of your office and talk to your team, get to know them professionally and personally. Show your team that the work they do is valued and appreciated. You may even learn a thing or two.
Thanks to Warren Wong
---
What essential skills do you need to be a CEO? Tell us in the comments below. Don't forget to join our #IamCEO Community.