There's never been an important time to build a personal brand than in this era of social media. It adds to your credibility and makes your business stand out. Personal brands are not a reserve for a certain category of people and it's important for entrepreneurs to work on growing their brands. How exactly should you do this?
We asked entrepreneurs and business owners how they build their brands and here are the insightful responses;
#1- Communicating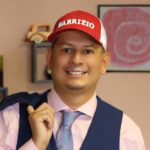 For me branding is everything, and maybe I took it one step further, since I am a single owner and the face of the business I branded my own name, allowing me to provide confidence to new customers when I did start a new branch of business or I invested in a new area, branding my name allow me to build a strong network of business owned by me. No, how did I do that? easy and vital communication with the customers, be there when others will not, soon people were saying Fabrizio responds quickly, Fabrizio got it done and that was enough to build a strong network of business in really different fields, so my advice to anyone will be communication is key on any kind of business, respond quickly, be ready to advise, self educate about issues so you can talk with confidence about it.
Thanks to Fabrizio Moreira, The Moreira Organization!
---
#2- Creating a podcast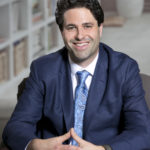 I've built my brand by continually doing the things that help my business, and jives with my personal ethos. As a real estate agent that means being diligent in my work, being real and empathetic with my clients, and being connected to my community. The tools and methods have changed over the years, but the three main points of success have continued. One way that I have exponentially built my brand is through the creation of a podcast called, "Inside the Skev," which is an exploration of the stories and life of the people and places of Skokie and Evanston, Illinois, a community rich in history, culture, and diversity. It was recently featured in the Chicago Tribune. This podcast and the website for it contain interviews from several community leaders in the area where I focus my business. It also provides up to date on the local real estate market, and a wealth of information on the community. This has helped brand me as the local expert and provides an easy connection for potential clients to learn who I am in an instant.
Thanks to Aaron Masliansky, Inside the Skev!
---
#3- Educating others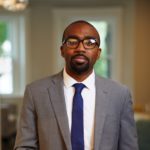 One of the best things a business owner can do to build a personal brand is educating others within their industry. I started a meet-up group 8 years ago with the intention of showing others how I was buying investment real estate. The growth of the group started off slow and then took off like wildfire. Today there are roughly 2300 members in the group and many of them attend our meetings on a consistent basis. I think the consistency comes from the members understanding there's a true desire to share information without out quid pro quo. I never ask for anything I just share information and make connections but it has lead directly to the growth of my business. I've now been branded as an industry expert just by sharing a little information and making solid connections.
Thanks to Willie Mandrell
---
#4- Sharing stories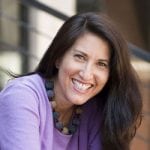 I started a global branding and marketing firm 19 years ago and have built my brand through storytelling and finding the right words and pictures to create interest. I am a big fan of thought leadership and regularly share quality content based on my experience personally and professionally. Great brands are built on great stories. In early days of mankind, stories were a great way to communicate around the campfire, they are critical to the Bible and they are still effective today. People do not remember facts and figures but if you tell them a story that touches them emotionally you get their attention and they want to hear more. People need to be educated, informed and/or entertained so figure out how best to tell your story in a way that makes them pay attention and breaks through the noise. Focus on the benefits to them not the features of your product or service. Stories create fans who will help you sell! create a lot of content marketing material for my clients. My best tip is to stop selling and start sharing. If you share what you know — your passion, your war stories, the good, bad and ugly — the content will flow and pour out of you. The stories will be interesting and the lessons will be real, people will remember you and come back for more. Once your employees internalize your brand story they will share it with your customers in authentic ways that are relevant to them which absolutely builds a strong culture and makes for a unique and memorable customer experience. It always works well for me. Stories create fans who will help you sell!
Thanks to Paige Arnof-Fenn, Mavens & Moguls!
---
#5- By having a clear mission statement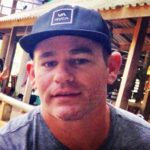 I've been able to build my brand by developing a clear mission statement that I incorporate not only into my marketing, but into my overall online presence. One thing that helps to develop a personal brand is having consistency and cohesion in one's identity and image, and a clear mission statement is essential for keeping that consistency. A mission statement should tell potential customers and clients about your skill set and what you can offer them, and it should also define your purpose, experience and goals. For example, as a financial expert and owner of my company, Crediful, my mission statement is to use my financial experience to help and improve people's lives when it comes to their own personal finances. By reinforcing my mission statement in my online presence and marketing, I've been able to build a personal brand around that mission that outlines to customers what my expertise and skill set, and what it can do for them.
Thanks to Chane Steiner, Crediful!
---
#6- Becoming an authoritative voice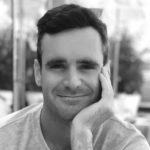 Build your brand by becoming an authoritative voice. Start a Facebook group for your area of expertise; answer questions, don't push yourself on other people, but slowly establish yourself as the guy to listen to. Over time, you'll find that people will start to turn to you when they need a specific solution or accurate information.
Thanks to Chris Riley, USA Rx LLC!
---
#7- Two techniques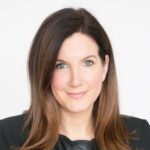 Community involvement. If you throw yourself into your community, investing hard-earned time and money into it, people notice. Do it long enough, and it becomes an incredibly powerful part of your brand. Professionalism. Be high-quality in everything you do – the best website, the best content, the best pictures. Look and act like a professional. Add those two together, and you get the quality of the professional and the down-to-earthiness of someone still connected to the locals!
Thanks to Shannon McNulty, WeLoveMapleRidge!
---
#8- Connecting passion with your business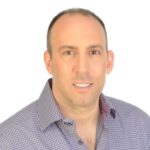 Entrepreneurs must incorporate their emotions into their business venture because one of the most poisonous factors in business is when owners lose their spirit. When it happens, the company will halt its growth and progress because motivation is lacking, and the drive to succeed disappears. With that said, the moment I connected my passion to my business, I kept getting excited over possibilities that could happen in the future. In doing so, it drove me to strive harder.
Thanks to Darrin Giglio, North American Investigations!
---
#8- Having clarity on goals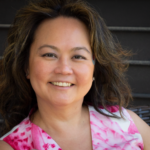 Most CEOs are serial entrepreneurs, so it is absolutely vital for a founder/CEO to have their own personal brand. In fact, I would go as far to say it is essential for corporate hygiene that they maintain (if not start thinking about developing) a personal brand. Especially if you are an investor-backed company, it is vital to distinct what you do with/for the company and your other interests. In order to develop and maintain that brand, you have to be very clear what you are trying to achieve. All my companies fit into each other but they are all very separate entities with separate personalities. My personal brand ties it all together and also allows me to evolve into other projects in the future.
Thanks to Fiona Gilbert
---
#9- Having a professional website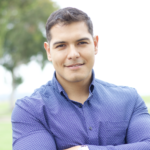 Personal branding is the best investment you can make in yourself and your career. By making it known you are an expert in your field you can expect people to take your advice more willingly and want to do business with you. The most important part of building my brand was building my website. More people go to Google first to know more about you. By having a professional website that featured my work, accolades, and blog posts I get to control the messaging around who I am and what I stand for. From my site people can easily contact me, learn the niches I am an expert in, and learn from me. I highly recommend investing in a professional website to brand yourself.
Thanks to Jon Torres
---
#10- Went through a few steps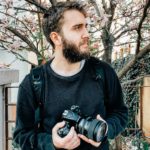 Ever since I knew I wanted to be a wedding photographer, I started making a plan. I knew I had to learn as much as possible about photography, make a portfolio, and display it on a professional website. These were the first steps, after which I knew it would be difficult for me at first, as it is for many brands or companies at the beginning. I started photographing for free, and the first clients who paid me were the ones I still keep in touch with on this day. They encouraged me and gave me an energy boost to photograph for years. I also applied marketing techniques to attract as many clients as possible and currently I have a recognized brand in the wedding industry in the world.
Thanks to Marius Migles, CHASSE SAUVAGE Photography!
---
#11- Being fearless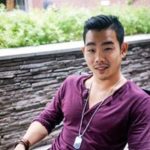 I've built my personal brand by living the way I want to live and not being afraid of what people may think of me. Social norm tells us to be an adult and take responsibility. On my Instagram page, I say the world is my playground as my motto. I don't see anything wrong being a responsible child in an adult world, as long as you have the ability to take care of yourself. I've built companies I enjoy working at and allowing me the freedom to do what I want. And because of so, I believe that there are others that think the same as I do, which then followed either my company brand or my personal brand.
Thanks to Mikey Wu, MIKOL!
---
#12- Networking in semi-related industries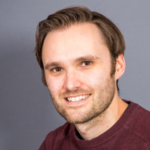 One of the personal branding tactics that has worked really well for me has been to network in the groups/events of semi-related industries – so as an SEO professional I've spoken at and attended meetups for web designers, social media marketers, copywriters, PRs, and so on. I've found it more effective than networking at SEO events because at SEO events I'm networking alongside peers and competitors, but at semi-related events, I might be the only SEO that that particular group knows – and therefore the next time they need to refer SEO work to someone, they'll (hopefully) think of me. It's a be the only SEO at a web design event type mindset.
Thanks to Steve Morgan, Anti-Sell!
---
#13- Aligning with who I wanted to serve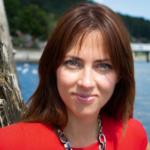 When I first started, I had no idea what a brand was – I thought it was your colors, photos, and a logo. I am a coach and I had a big difficulty with selecting my niche – I just couldn't decide on what I wanted to help people with. All that time I was growing my online presence, but as I later realized – I wasn't building my brand at all! Only once I came to complete alignment with who I wanted to serve and started sounding authentic – without trying to be someone else – I realized what a brand was and I immediately became my brand. How did I know it was working? Because my audience started to come to me to say I was on fire. It was one of the most substantial changes in my business, and a crucial step in making my mark online.
Thanks to Alex Tomaszewska
---
#14- Various ways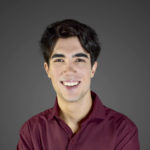 Who I'm is not important. That's what the developers think when you ask them about their personal page/brand. I was one of them, until I realized that working on my personal brand can help me as a professional and give value to my projects. Nowadays it's not so relevant what you work on or where you studied, but who you are, your story, your essence. That's the reason to create your personal brand NOW. Look for a characteristic name (it can be your full name) and register it in all social networks. Don't forget LinkedIn!. Also, register your name.com (or similar). Then create a website telling your story, brief, and include links to your social profiles. That's 70% done. Then, over time, create valuable content by talking about topics you're an expert on and share it on your social profiles. For example, I help other entrepreneurs on my Instagram. Don't advertise your business, add value. A business can be very successful, but if behind it there is a professional recognized for who he is, it will be even more so.
Thanks to Gerardo Pablo Gallo
---
#15- Through social media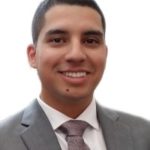 Posting pictures of myself and creating videos to show potential clients my personality has been a huge success. It allows people to get to know me. I've gotten referrals from people I've never met before and they've told me it's because of my videos.
Thanks to Oscar Verduga, Trusted Realty Inspections Inc.!
---
#16- Show up and show out!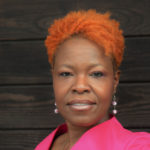 The real you must show up in order for your personal brand to elevate you, because you are your brand! Choosing to show up in every space that makes sense for who you genuinely are and where your peeps are; that is, those that speak your lingo. Your brand is not a label someone slaps on you. Instead, it's who you are without effort and it makes what you do look effortless as well. As a therapist and clarity coach to other CEO's, I can tell you that I never leave a networking mixer without making sure it was clear that I was in the house; that's how I show out. I had to lose the learned behavior of showing up small and apologizing for who I was. Today, I make no apologies for standing out in my field of expertise. This takes increasing levels of self-awareness, charisma and intentionality; however, if you don't have this cocktail right now, it can be developed over time with the right support. Those you are called to serve, want someone who is relatable and a bona fide original; not a fake! I continue to show up many times, afraid, but I show up remembering that I am not just doing it for me. This has allowed vulnerability to become a part of my brand. Remember, people want to connect with someone who inspires them to be their authentic selves. It is when you show up, and show out that you give others permission to do the same. Still today, my dad reminds me to keep my heart clean and show up to serve the people with the gifts I have been given and the rest will come. Trust me, your brand will grow as you stay focused on serving those who need you and your offerings.
Thanks to Richale Reed, INpower Consulting with Richale LLC!
---
#17- Leveraging Quora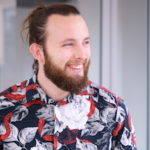 Rather than spend 6 months minimum trying to build a name as a Content Marketer. I spent 6 months providing free, engaging and entertaining content on Quora. I currently have over 30,000 followers and over 30 million views on my content, making me a thought leader in the space. In addition, I've been able to leverage this success to find professional success, as the skills of content creation and storytelling are universal. For anyone looking to build their own brand, the lesson here is simple – don't feel like you have to use traditional models of growth. Find a way to grow that suits your strengths and play to it.
Thanks to Alexander Porter, SIL!
---
#18- Two ways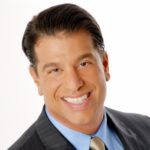 Individuals seeking to build a personal brand must think similar to Elton John and Lady Gaga. First, all branding and marketing must be consistent and relentless. This is a daily process were there cannot be any gaps. Second, individuals must constantly market to a community that recognizes the value provided. This includes but is not limited to, speaking, podcasting, vidcasting, writing articles, speaking at networking events and most importantly, illustrating subject matter expertise to their particular community. Personal branding must be very similar to how Fortune 100 firms market their products and services with a relentless desire to create value that instantly builds relationships with all organizational stakeholders.
Thanks to Drew Stevens
---
#19- Being authentic and consistent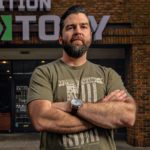 Effectively building your personal brand can be challenging, especially given the current overflow of social media influencers across most industries. Ultimately my strategy was simple…be me, share who I REALLY am, and continuously tell my story, remaining consistent along the way. Many business owners say what they think others would like to hear when the reality is people want transparency. People want to believe what you are saying. Inconsistency with your story/message leaves followers confused and eventually uninterested in what you have to say. Think long and hard about who you really are, what you really want to accomplish, and consistently share that message inspiring others along the way.
Thanks to Michael Bires, Nutrition Faktory!
---
#20- Starting with mapping out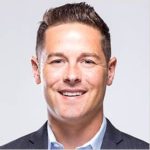 I've been able to build my personal brand by first mapping out all of the people and places where they spend time online. I look at all of the social media sites, news publications, media they consume and people they follow and draw a map. following that, it's a matter of creating a content strategy that's going to allow consistent production for those areas. I started out doing a blog a week, and now we do 10 blogs a week, two videos, two podcasts, guess blogs and update all of the major social media sites multiple times. I also not afraid to do advertising for each of the pieces of content that we promote. By doing this consistently overtime more people get exposed to the brand. I actually wrote a book on this process called Digital Influencer which anybody can buy on Amazon.
Thanks to John Lincoln, Ignite Visibility!
---
#21- Thought leadership content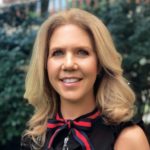 I am a business owner who has built my personal brand through thought leadership content. I am an active contributing writer to a wide variety of media outlets in the small business space and often have my content syndicated on outside platforms. I write on topics that pertain to small businesses and allow me to position myself as a thought leader within the space thanks to the tips and advice I'm able to provide through experience in the field.
Thanks to Deborah Sweeney, MyCorporation.com!
---
How have you been able to build your personal brand? Tell us in the comments below. Don't forget to join our #IamCEO Community.