Infographic
What To Spend Money On When Starting a Business – [Infographic]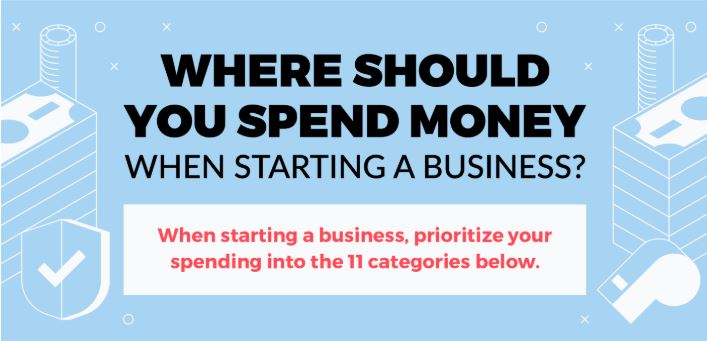 Starting a business can be an exciting yet challenging process for entrepreneurs. When it comes time to consider finances, spending a large portion of your money on the wrong thing can result in bankruptcy and an overall lack of return on investment. Because of this, make sure to prioritize your finances to things that lead to the success of your new-found company. To help, we put together an insightful list of examples of what to spend money on when starting your business process. The categories of managing and delegating your funds can be split up into people, services and techniques. 
When it comes to investing in people, consider hiring an accountant or CFO. Including one of these positions is an extremely beneficial asset that leads to a solid investment plan, along with keeping track of revenues and expenses.In the services category, your profits can increase with consistent, reliable customer service. Consumers gravitate towards businesses that are attentive to them, leading to brand loyalty towards your business. Lastly, there are various techniques you can use to boost business profitability. One important technique is networking, which allows you to increase your consumer base by increasing word-of-mouth referrals. Spending money on monthly dinners or gatherings can help with the networking technique and in achieving your long term goals. 
For a more in-depth guide on what your startup should spend money on, check out the infographic from JW Surety Bonds below.