Infographic
How to Make Hard Decisions for Your Business – [Infographic]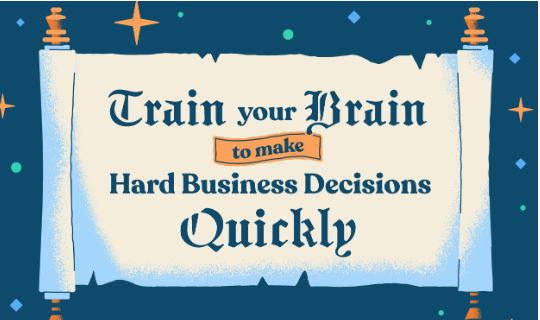 It's no secret that running a business means having to make a variety of hard decisions smartly and quickly. From whether or not to hire a prospective employee or deciding between storefront locations, being the boss means you're the go-to person for making often-tough decisions.
Making Hard Business Decisions
However, making smart decisions is often easier said than done—especially when something as valuable and important as your small business is on the line. One uninformed or badly thought-out decision could cost you; or worse, cost your business.
One easy way to ensure you're making informed decisions that will benefit your business is to give yourself a set time that you have to make a decision by, and avoiding procrastination on big decisions. Experts recommend capping your decision-making to four hours to avoid "analysis paralysis," or the stressful experience of being overwhelmed with too many options.
To see even more ways to make tough decisions, check out this visual from Fundera that easily walks any business leader through best practices for decision-making for businesses of all shapes and sizes.