The number of hours entrepreneurs work vary with the size of the company, number of employees and nature of the business where sole proprietors tend to put in more work. Online businesses also tend to require more time input at the beginning with some late night and early mornings schedules. How much we work can determine our productivity to a huge extent.
We asked entrepreneurs and business owners how they much work and here are the responses.
#1- 40 hours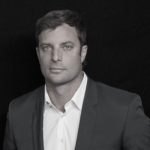 I work your regular 9-5. While in this day and age, this doesn't suit people in the right way, for me it just works. I usually see all staff in this time frame, and gives me a chance to catch up with them in the day. Working a 40 hour week still gives me enough family and free time, as well as making sure my business is ticking over as it should be. I do occasionally work late if necessary, I'm not afraid to get my hands dirty to work on a final product or idea. The team could run without me, but I want to be a part of the process and let them know that collaboration is how we build success in this industry.
Thanks to Ethan Taub, Billry!
---
#2- 40-65 hours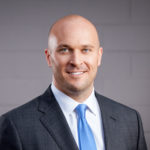 When you are running your own law firm and trying to build out a law practice, you are almost constantly "at work". It is hard to separate work when every missed opportunity is attributable to your own effort or lack thereof. I think that means that I work as many hours as are needed to get through the day in a fashion that ensures our firm is successful and thriving. Some weeks, that is at least 65 hours and some weeks it is a nice calm 40-hour workweek.
Thanks to Justin A. Hill, Hill Law Firm!
---
#3- About 80 hours per week on average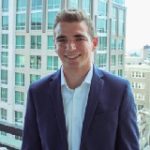 I produce a ton of content. Every day, there's a new piece of content coming out, plus my regular responsibilities as a real estate agent. In the mornings, I edit or film YouTube videos, I do two of them a week. In the afternoon, I go to any meetings I have for the day, whether it's with clients or employees. Then after my afternoon appointments, I go to Starbucks and crank out a blog article or edit other entries that are set to go out. This averages to about 12 hours/ 7 days per week. Because I'm a younger guy though, I don't have the same responsibilities as other CEOs such as spending time with the kids.
Thanks to Matthew Myre, Berri Properties!
---
#4- 50-60 hours
My business wouldn't have sailed so smoothly if I was sleeping like the average worker. I work an average of 50-60 hours per week and it doesn't bother me at all. I receive and handle phone calls from clients late at night and there are cases where I had to sleep in the office. All I can say is," Success and opportunities don't follow a schedule and they certainly don't take breaks!
Thanks to Anh Trinh, GeekWithLaptop!
---
#5- 60 hours a week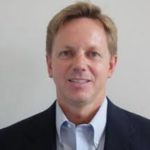 10 hours a day throughout the week, and then 2 partial days over the weekend. Even though we are a screen print company, the technology behind our website and marketing is my focus. That has become more time consuming over the years.
Thanks to Bob and Julie Liddle, Kustom Koozies!
---
#6- A minimum of 65 hours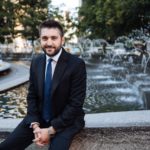 On average, I work 65 hours a week. That involves working on my computer, video conferences, and phone calls. Some weeks can be busier and I end up working more, but putting in a minimum of 65 hours a week has been vital to the growth of my businesses. My weekends always involve work, and even my vacations. But in time, I've developed the ability to work from anywhere and that gives me a lot of freedom. That may be an oxymoron for some, but it works for me.
Thanks to Liviu Tanase, ZeroBounce!
---
#7-45 hours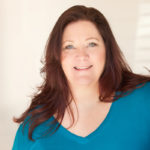 Owning a business can feel like a 24/7 commitment. I've spent the last 7 months seeing growth while working less. Two key things made it possible. First, I was able to bring in a few key people who do some of the tasks I used to do – and they do them better! Huge time saver. Second, I work hard to stay focused on the things that are truly going to move the business forward. 45 hours a week is typical now – down from 55-60.
Thanks to Phyllis Nichols, SoundAdvice Strategies!
---
#8- I'm in the 80-90 hour range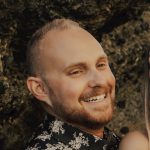 As the owner of my company (WhiskerCloud), I tend to lose track of the hours I work. Most mornings I am up at 4:00 am and on my computer within 10 minutes. I spend about an hour or so getting ready for my day and clearing things from my to-do list before getting ready, walking my dogs, and eating breakfast. Then I work from about 7:00 am to 4:30 pm. After that I spend a few hours with my family and relax, and typically work for another hour or so at night to get ready for the next day. On weekends, I work about four hours per day, typically early morning before everyone in my house is awake. I would guess that most weeks I am in the 80-90 hour range. However, it just feels normal at this point. Uneasy is the head that wears the crown, right?
Thanks to Adam Greenbaum, WhiskerCloud!
---
#9- Approximately 24 hours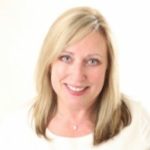 I've been a corporate Change Management consultant for nearly 3 decades and typically worked 50-60 hours per week while on a client consulting project doing the work for them. I realized that my Fortune 500 clients typically hired me over and over again to move from consulting project to consulting project inside their enterprise. That was the typical consulting model; work as many hours as the client needs and more. What I realized was that I wasn't helping clients build their internal capability with their own employees; essentially guiding employees to do what I do as a consultant. Late last year, I decided to turn the consulting model on its head. Consulting firms are not to happy with my business model. Instead of DOING the work for clients and then leaving when the project is finished 9-12+ months later, I'm now guiding and directing their selected employees each week (via video conference) to do what I would do if I were onsite and delivering the work myself. This has been a brilliant change to my consulting service to clients. Now, I work with my clients approximately 24 hours per week.
Thanks to Gretchen Asher, The Essential CEO!
---
#10- I am always working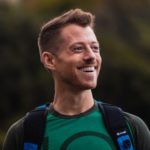 Being in the online industry and having customers, clients and friend all around the globe I am always on the go. Not that I mind, my work is my hobby so I get fulfillment and energy from it. Doing something you love keeps you motivated and in my case, great at it. I don't physically count the hours, but if I had to hazard a guess – I would say it is around 70-80 hours a week.
Thanks to Jeremy Scott Foster, TravelFreak!
---
#11- About 14 hours a day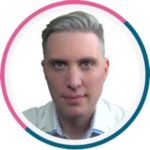 I average at about 14 hours a day, starting at 7am, half days on weekends. When I'm not at my desk, I still think about my business. I try to concentrate my meetings in the morning, but that works out less than half of the time in practice. After 5pm I get most of my unstructured and creative time. I believe that hard work increases my chances for successful business outcomes, and I am happy to do it because I love what I do, and surround myself with people I enjoy working with.
Thanks to Alexander De Ridder, Edgy Labs!
---
#12- Over 40 hours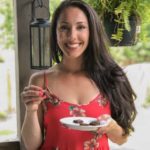 While teaching full time, I created my own food blog, although it was not easy finding the time. Outside of teaching, I spend an additional 25+ hours developing recipes, photographing, editing photos, keyword researching and social media promoting. During the summers, I spend over 40 hours each week trying to get ahead of the game before school starts. The wee hours of the morning are my best work hours when the kids aren't awake. I get the most done before the sun comes up. Building a successful brand requires a lot of hours up to be put in upfront so I am willing to put in that time now in
hopes it will pay off in the near future!
Thanks to Aleka Shunk, Bite-Sized Kitchen!
---
#13-Flexible hours each week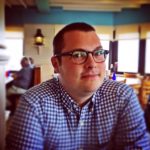 As the director of a specialist travel agency you never quite seem to stop. In part because working across timezones my day starts with the U.K. and ends when Barbados (currently 4 hours behind) finish their day. Working two timezones means I routinely start my working day at 8am and although I make sure to take some time out in the evening with the family, will routinely continue through until 11pm on any given weekday. While I try to keep it to a minimum I usually spend a few hours working on the weekends as we pride ourselves on customer service above all. While I put a lot of time into the business, we structure it to be flexible so that the whole team can work remotely and travel as much as possible, so while I don't have strict office hours as such, I would typically expect to put 60hrs per week into my work.
Thanks to George Hammerton, Hammerton Barbados – Luxury Villas!
---
#14- Changed to 24 hours a week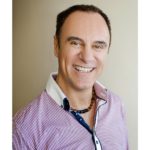 Fifteen years ago I was working 60-70 hours per week (and had been for many years). A stress-related heart attack at the age of 33 was my wake up call.  As I had young children in school (whom I wanted to see grow up), I decided to create a new business and only work school hours (9am to 3pm Monday to Thursday, and take Fridays off). This totalled 24 hours work per week, and although I had assumed my earnings would drop 60% in line with a 60% drop in my working hours, this was surprisingly not the case. I have been working 24hrs/week since 2006 and believe that it makes me more productive, more focused and more balanced. Interestingly, I have not had a single sick day since 2006 🙂
Thanks to Jeremy Britton, 24HourWealthCoach!
---
#15- Probably 100 hours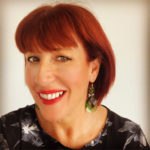 Ask any CEO or entrepreneur and they will tell you the 9-5 rules don't apply. Our week will be split between doing the physical aspects of the job, meetings, sales, strategy etc and they tend to be during the day. However we spend a lot of time networking and entertaining mostly at breakfast or evening events, so at least two evenings a week sometimes more dependant on the time of year. Lastly research, reading and thinking. Certainly for my company as a keynote speaker, business strategist and coach I am constantly researching new ideas and thinking of ways to give my clients a competitive advantage. So if I were to add it all up probably a 100 hours a week but as I love what I do and my wonderful office is at the end of my garden it doesn't feel like it.
Thanks to Mary Jane Flanagan, mjinspire Ltd!
---
How many hours per week do you work? Tell us in the comments below. Don't forget to join our #IamCEO Community.