Infographic
WordPress Website Maintenance Checklist- [Infographic]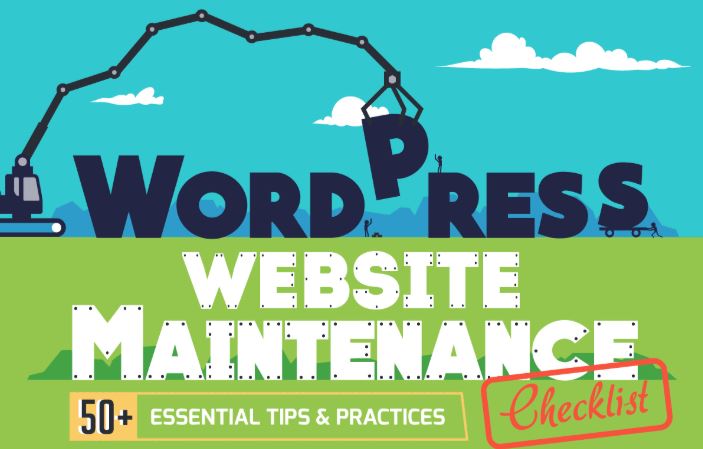 While creating a WordPress blog/website is an easy task, without undertaking proper maintenance, you wouldn't be able to make it a successful venture. WordPress is a wonderful CMS to work with, and it ensures that each task; be it managing the website or updating or maintaining it is made easier and seamless through the availability of plugins. If you are running a WordPress website, then you must know about the essential website maintenance tasks that you need to do. Thus, here is a comprehensive infographic that can help you out.
Comprising of 50+ website maintenance tasks, this infographic covers everything right from website optimization to security monitoring to SEO, content, and more. By following this infographic checklist, you would be able to significantly improve your site's performance and functionality. As such, check out the infographic below, and for more details, read this exhaustive website maintenance guide.
WordPress Website Maintenance Checklist (Infographic) – 50+ Essential Tips & Practices by the Team at BigRockCoupon.in

.