Infographic
The Best Cities in the UK For Startups- [Infographic]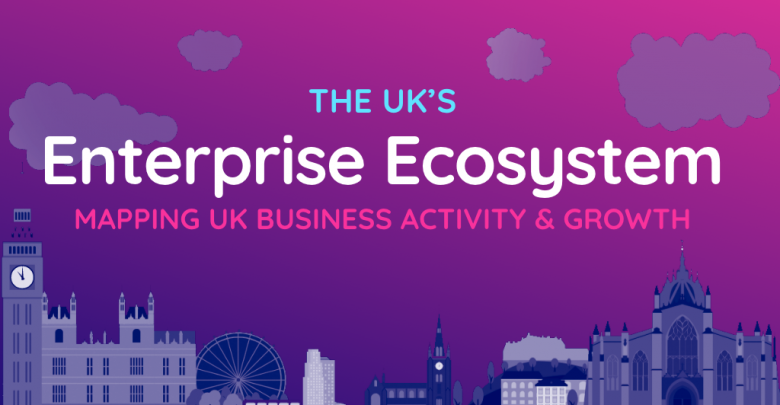 Location, location, location. Even in an increasingly digital world, choosing the right city to launch your startup in is an incredibly important decision. Running out of
money
is often a leading cause of startup death, and different cities around the UK offer wildly varying levels of support and funding for business. For example, whilst London is often see as the go-to location for budding UK businesses, the chances of actual surviving – never mind thriving – are pretty grim. Just 50% of businesses survive beyond three years in the
capital
city. Factors like high office rents, intense competition, and rising costs of living all play a part of this.
So, when choosing a location for your new venture it's vital to be strategic and consider all of your options beyond the more obvious choices. With this in mind, Total Processing have put together a map using data from the Office for National Statistics. It contains all the essential information you need about cities all over the UK, from the far reaches of Scotland to the south coast.
The map includes information on how much business activity has grown over the past 5 years in various cities, which gives an indication of how much support is available and whether local authorities are focusing on helping businesses to thrive. For example, Manchester is the home of the Northern Powerhouse, with big pushes to bring businesses to the area and encourage economic growth in the city. This is reflected by its impressive growth in business activity – there's been a 62% increase in 5 years, with 6,445 enterprises launching there in the past year.
Total Processing
 have also incorporated information on average survival rates for businesses over 5 years to help you figure out your chances for long term success! Plus, definitely take a look at the final section to see which industries are currently booming, and which are on the decline. Perhaps it's time for a pivot?
See the full map below and let us know what you think in the comments. Which city do you think is the UK's most enterprising in 2018?