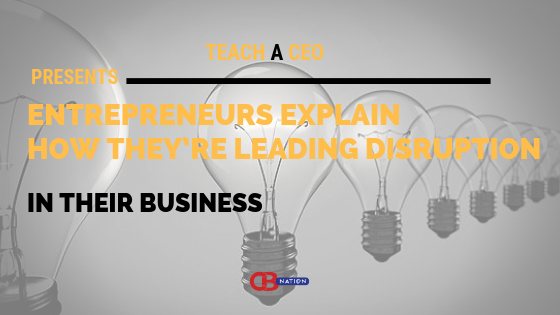 Disruptors are leaders who are not scared of risks they might face in an effort to be innovative. They organize the chaos in their businesses and lead the pack in being innovative. They understand their why too well to deviate from the main goal.
They lead the disruption in various ways.
Here's how entrepreneurs and business owners are being disruptors in their businesses;
#1- Support and guidance beyond the incubator program for start-ups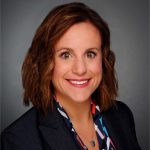 Hen House Ventures incubates startup tech companies. We have a radically different approach than other entities because what incubators commonly deliver doesn't give enough guidance to startups so they are immediately successful once they exit the incubator program. Most incubators provide business development training and temporary corporate office space to newly forming companies. This helps formalize their corporate institution, however, it leaves the long-term and immediate revenue plan under supported. Hen House Ventures identifies and orchestrates appropriate go-to-market programs that test and refines the startup's theories about sales and marketing, and attains results by orchestrating live programs. Often our startup customers start at $0 in revenue and depart our services with LOI's or several paying customers.
Thanks to Tara Spalding, Hen House Ventures!
---
#2- Making custom software solutions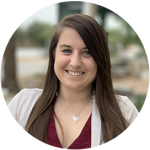 If you're stringing together off-the-shelf apps and spreadsheets to run your unique business, you're wasting time, attention, and money on managing your everyday operations. This means you're scaling slower because you're adapting to what your software can do. We believe your software should adapt to what you need, but you shouldn't have to spend custom software prices. OptimumHQ is disrupting the custom software business. We are an emerging middle ground between costly and time-intensive custom software and ERP systems and off-the-shelf apps that don't meet all business needs. OptimumHQ is making custom software solutions available to every size business. If you know what you need to manage your business, we can tailor the software to make it simple, secure, and streamlined. Reduce the stress of managing the mechanics of your business and spend more time on revenue-generating activity. You deserve the custom software solution your business requires to succeed.
Thanks to Amanda Nielsen, OptimumHQ!
---
#3- Thinking in terms of code-driven solutions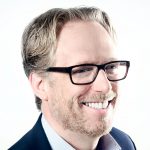 We have driven disruption by building an in-house tech team that develops proprietary code, giving us a competitive business advantage that's difficult for other firms to replicate. In our industry (order fulfillment) companies often think of tech as something to be outsourced. Because we invested in building our own tech team from the beginning, it's baked into the DNA of our company. Our employees think in terms of code-driven solutions in an industry where that's the exception, not the norm, and it's helped power our growth year after year.
Thanks to Tom Unterseher, One World Direct!
---
#4-Legendary Thinking
At OAK'S LAB, we are disrupting the outsourced technology industry by being an extended part of our partners team, instead of acting like an outsourced team. Our team members are adding value by challenging an entrepreneurs vision, making product and process recommendations, and have daily video conference meetings to establish the face to face meaningful interaction to build continuity. With technology advances, including video conferencing, messaging Apps, and collaborative sprint planning tools, we have bridged the gap of having local resources reside oversees, while saving our partners hundreds of thousands of dollars on recruiting, benefits, and turnover.
Thanks to Kerry Gilligan, OAK'S LAB!
---
#5- Contract technology enhanced with AI and automation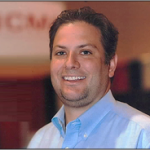 CobbleStone Software's mission is to provide the most advanced, cost-effective and user-friendly contract management software so contract professionals can do their best work. Our mission-driven approach is to put people first by providing contract technology enhanced with artificial intelligence with automation and digital transformation that can help them leverage the value contracts can provide. CobbleStone disrupts a crowded B2B SaaS arena through consistent product and service innovation based on the feature and functionality needs of its users while positioning the users' organizations to meet compliance and industry regulations. CobbleStone ensures users are heard and supported with implementation and training services and a commitment to problem-solving and follow-through that equates to top tier value and service.
Thanks to Mark Nastasi, CobbleStone Software!
---
#6-Prompt payment in construction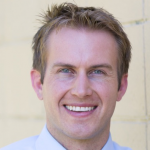 Construction is the second-least digitized industry in the U.S., and as a $1.2 trillion industry, it's ripe for disruption. One huge sore spot we're facing head-on at Handle is the struggle of construction companies to get paid on time or get paid at all, a problem that's leading them to negative cash flow or even insolvency. There are prompt payment laws that safeguard the right of contractors to timely payments, but the process of exercising these rights is cumbersome and has little tolerance for error. By automating steps in the pre-lien and lien filing process, we're helping contractors secure their rights, get paid faster, and speed up cash flow. Our customers often share that Handle is something that they've always needed and we're glad to be one of the startups on the frontlines of digital transformation in construction.
Thanks to Patrick Hogan, Handle!
---
#7- Giving crucial information for women's careers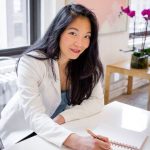 I founded Fairygodboss a few years ago, when I was suddenly fired from my executive role at a major company as part of an unexpected management shakeup. At the time, I was two months pregnant and hadn't yet told anyone. So I was in this position of Iooking for a job and going on interviews — and feeling quite pressured to hide my pregnancy. While interviewing, I wanted to ask certain questions — like, is work-life balance enabled here? Are women paid and promoted fairly? What's the maternity leave policy? — but feared being judged as less than fully committed to my career if I asked. I wanted to hear directly from other women about their experiences and how they overcame similar challenges. So, I turned to the internet for answers, and was surprised by the lack of information I found, given how crucial this information is to women's careers, which is why we've formed the FGB Community. Where it was once extremely difficult to find the answers to questions that women were asking, today, millions of women turn to Fairygodboss for that sense of community and to connect with other women to read job reviews, salary information, maternity leave intel, career advice, and job postings at companies women love. We're obsessed with improving the workplace for women and believe the No. 1 way to do that is through transparency and women collaborating with each other.
Thanks to Georgene Huang, Fairygodboss!
---
#8- Offering human-centered furniture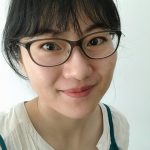 We're a firm believer that the furniture industry is ripe for disruption. Both office furniture and home furniture are currently designed with a one-size-fit-them-all mindset, which is something from the last century. We are disrupting this industry by offering furniture that are really human-centred by catering to people of different heights as a start. We also allow them to adjust furniture height according to the type of activity they need to do. For example, the optimal height of a table differs if you are reading, compared to if you are typing. As we tend to lead more sedentary lifestyles in the digital age, it is becoming ever so important that the furniture we use for work are also designed with our fitness in mind. And of course, we are a strong believer in harnessing the power of technology and big data to give us more insights and more control over our furniture so that they can serve us better.
Thanks to Cindy Guo, Fitfit Health!
---
#9- Seizing the opportunity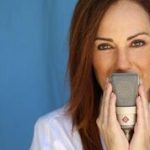 While everyone else's head is spinning like a Tilt-a-Whirl when major change happens in your industry, keep your eyes focused on one thing: Opportunity. For example, in the voiceover industry there has been several major changes to the core methods VO talents use to get work. Disrupting my industry's market status quo, I'm seizing the opportunity to reach out to new clients. As potential clients are confused about where and how to book VO talents, I'm reaching out with marketing/PR efforts reassuring them with my experience, expertise and flexibility of working directly or through one of my agents. How? I developed an award-winning marketing campaign pitching a brand directly; write for a trade magazine about the casting process; provide no-cost social media content for creatives; and developed a free mobile app to time scripts-Free Time Your Script App (available in the App Store and Google Play).
Thanks to Kelley Buttrick, KB Voiceovers, LLC!
---
#10-Salesforce for Lawyers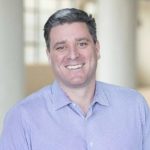 It is no secret that some profession's demands are so all-consuming that there can be little time to keep current with technology to run their businesses. A great example of this: lawyers are some of the last fax machine users on the planet. At Litify we are disrupting the Legal industry by introducing a solution that has helped every other industry evolve. Most lawyers aren't familiar with a platform like Salesforce, and don't know of the need to invest in a single system that will manage their firm for the next decade. They are used to buying server-based software to handle specific tasks – leaving a patchwork of disparate, unintegrated tools. We are educating them, empowering them and providing the basis to better run their businesses and more importantly improve the user experience for their clients.
Thanks to Terry Dohrmann, Litify!
---
#11- Two ways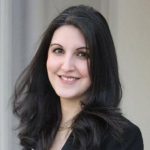 First of all, our hope is to be disruptive for the good of the globe. We have given 5% of our gross revenue to charity every year and have now surpassed the $2 million mark in money we've given away. We hope to inspire more firms to think about how they can make a positive difference in their communities and the world. Professionally, we've been a registered investment advisor for decades and were continually approached by other advisors to join. When doing research, we discovered that other RIA options were expensive, forced you into a box, or didn't give enough guidance and support. We decided to launch Affinity Financial Advisors, a hybrid-RIA that offers customizable solutions, has an on-staff professional business consultant, and lets advisors have the freedom to run their business how they always have but with the confidence and assurance of having a chief compliance officer on staff to help them navigate all of the SEC rules and regulations. We hope it'll be a game changer to not only help advisors better advise, but to have it trickle down to clients so they are receiving the best advice and tools possible.
Thanks to Victoria Bogner,  McDaniel Knutson Financial Partners!
---
#12- Killing the sales commission spreadsheet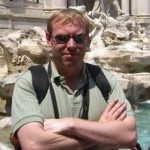 We're trying to kill the sales commission spreadsheet. Distributing commission spreadsheets is a headache for payroll. Spreadsheets get sent to the wrong person, get left in the copy room, on employee desks, etc. Their Excel-type formulas also don't make much sense to the sales force. We provide full automation and transparency to sales commissions using a cloud-based solution. This allows reps to enroll into commission plans and view their commissions online. Even better, their dashboards lets them review crediting or commissions real-time and on-the go, using any mobile device. We're very excited about disrupting sales commissions because great incentive programs is what drives sales teams to be happy and productive. It's also an area where many businesses spend 10% or more of their revenue. It's 2019 and we feel that all reps should have a clear online dashboard they can use to review and understand their commissions.
Thanks to Dominic Pouzin, Sales Cookie!
---
#13-  Developing  technology that allows merchants to accept cryptocurrency payments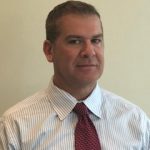 Not feeling threatened by change, and embracing innovation is crucial if you wish to stay ahead in a tech-driven industry like mine (payments/fintech). After realizing that blockchain and cryptocurrency were at the forefront of my industry, instead of rejecting it like most other processors and financial institutions, I kept an open mind, spent months learning as much as I could about how it worked, and embraced that it can change payments as we know it. My team and I have spent the last two years developing our own technology that allows our merchants to accept cryptocurrency payments, and we are proud to be the ONLY payment processor offering a credit card, debit card, and crypto solution.
Thanks to Eric Brown, Aliant Payments!
---
#14- Playing the long game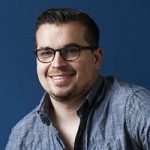 As an agency owner there is an incredible pressure to bring in sales to keep cash flow smooth and the business funded. When you focus on sales alone, things start to suffer. Especially customer service. We are a service agency. If we're missing service we might as well throw in the towel now. We are also playing the long game. So while other agencies are bringing on as many clients as they can to get the top line to look great in the now, we're taking on clients at an attainable pace and absolutely pouring ourselves into these accounts. In doing so, we're building a sustainable future because we know our clients are going to be happy. Happy clients bring in super warm referrals. It's a harder game to play but the long game is the only game we play.
Thanks to Michael Maher, Matters of the Cart!
---
How are you being a disruptor in your business? Tell us your thoughts in the comments below. Don't forget to join our #IamCEO Community.