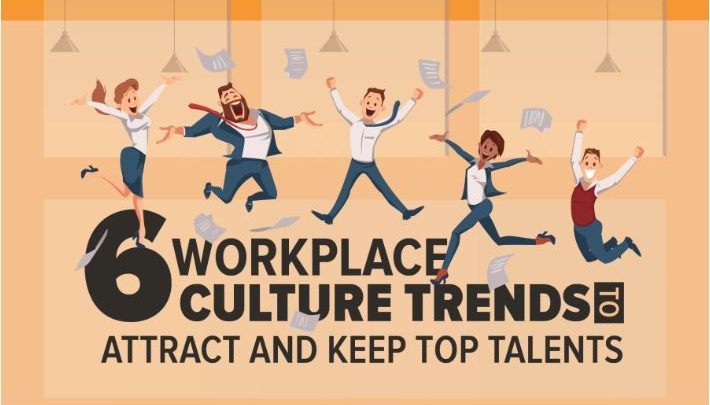 These days, it's a rarity to see hardworking professionals stay with a company for more than a decade. Getting top talents who are excellent at what they do and who are willing to grow with a business can be quite a challenge. So, it's crucial for any employer or business owner to find out what makes them stay. It could be the competitive pay or a flexible work setting they're looking for, or perhaps it's the workplace culture.
However, outstanding professionals of today are starting to look beyond salary. They're also weighing how companies foster a more human workplace environment. After all, they'll be spending most of their time in the office, so they might as well work at a company that values employee happiness.
Organizations that cultivate a positive workplace culture reduces stress, boosts productivity and efficiency, ignites teamwork, increases morale, and most importantly, enriches workforce retention.  Below is a visual guide that showcases the latest workplace culture trends that are guaranteed to capture and keep top candidates.